2023 Most Affordable Online Master's Degrees in History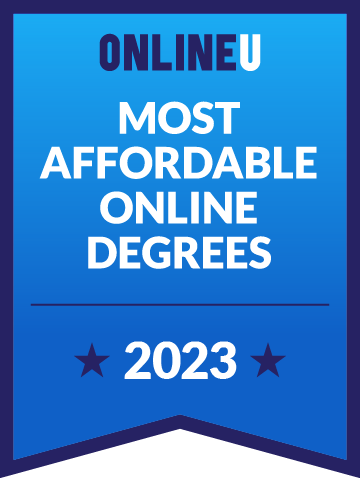 All tuition numbers were manually collected and verified
| Rank | School | Locations | Annual Tuition |
| --- | --- | --- | --- |
| # 1 | Fort Hays State University | Hays (KS) | $4,478 |
| # 2 | Fitchburg State University | Fitchburg (MA) | $4,934 |
| # 3 | Northeastern State University | Tahlequah (OK) | $5,000 |
| # 4 | Southwestern Assemblies of God University | Waxahachie (TX) | $5,250 |
| # 5 | Missouri State University | Springfield (MO) | $5,415 |
| # 6 | Jacksonville State University | Jacksonville (AL) | $6,150 |
| # 7 | American Public University System | Charles Town (WV) | $6,660 |
| # 8 | Eastern Illinois University | Charleston (IL) | $6,753 |
| # 9 | Pittsburg State University | Pittsburg (KS) | $6,765 |
| # 10 | Florida International University | Miami (FL) | $7,537 |
Overview of Online Master's in History Degrees
An online master's in history degree will give students a strong foundation in the academic study of the past across a range of different historical periods and themes. Most programs have students choose a specialization to focus on, such as U.S. history, ancient history, medieval history, world history, military history, public history for students who want to work in museums and archives, or education for students who want to become teachers.
History programs teach students how to conduct historical research and how to look at past events through different theoretical frameworks, such as economic history, political history, or gender history. Some common classes for history majors include American history, world history, historiography or historical writing, digital history, and comparative research. Students might also have to conduct original research, create a thesis or final project, or finish their program with a comprehensive exam.
Most online master's degrees in history take between one and two years to finish when enrolled full-time. Students who enroll part-time will take longer to finish their degree, although how long it will take them depends on how many classes they're able to take at a time.
Admissions Requirements
Students applying to a master's program will need a bachelor's degree, and may need to meet specific GPA requirements depending on the program. Students will also need to submit transcripts as part of their application. Other common requirements include a statement of purpose, letters of recommendation from previous teachers, colleagues, or employers, a resume, and GRE or GMAT scores.
How To Pay for an Online Master's in History
One of the biggest considerations when choosing a degree program is how much it's going to cost and whether it will be worth the investment. It can be difficult to get a clear picture of how much your degree will cost until you apply for financial aid. Most students use some kind of financial aid to pay for college, whether it's through scholarships, grants, student loans, or work-study funding.
By filling out the Free Application for Federal Student Aid (FAFSA), you'll find out what kind of financial aid you qualify for at each school you want to attend. This can help you weigh your options and get a better idea of how much your degree will cost.
Financial Aid
There are a few different types of aid students use to pay for college. As a graduate student, you might qualify for grants, scholarships, or fellowships from the schools you apply to. These three types of funding are gift aid that don't need to be paid back. You might also qualify for an assistantship, where you work part-time for your school in exchange for tuition discounts or a stipend.
Many students also use loans to pay for school. Federal loans are usually a better option than private loans because they offer benefits such as fixed interest rates and better repayment plan options. Graduate students typically qualify for unsubsidized loans or grad PLUS loans from the federal government. Both types of loans accrue interest while students are enrolled, but unsubsidized loans typically offer lower interest rates and a lower origination fee.
Scholarships
As a master's student, you may qualify for scholarships from your school which they will likely award you when you fill out the FAFSA. However, sometimes schools offer additional scholarships and fellowships you need to apply for separately. Once you've applied for all the scholarships available from your college, you can look for others available through nonprofit organizations, trade associations, businesses, and other groups.
Employer-Funded Tuition Programs
Many employers offer a tuition benefit to help their employees cover the cost of college. This is especially true for online degrees — some of the largest online schools, including Capella University and the University of Phoenix, partner with major companies across the U.S. to offer lower-cost degree programs for employees. Employers that will help pay for a master's degree include Target, Chipotle, Discover, and Geico.
What Can You Do With An Online Master's in History Degree?
A master's in history can open the door to careers in education, academia, research, public administration, and other fields. Some of the more traditional career paths for history majors include jobs as historians, archivists, political scientists, and professors at community colleges. However, careers in management, law, business, and education are also common for history majors, according to the Bureau of Labor Statistics (BLS).
Median salaries for common history major careers range from $60,050 for archivists to $122,510 for political scientists. Students who pursue a doctorate after their master's can also qualify for careers in academia and research, including teaching at the university level.
Median alumni starting salaries for graduates of master's in history programs range from $19,623 to $59,732, according to earnings data from College Scorecard. First-year salaries vary widely depending on where students go to college, where they live, and what type of job they pursue after graduation. Students can maximize their investment in higher education by attending more affordable schools, keeping debt low and saving money in college, or choosing one of the best online master's degrees in history by Salary Score.
FAQs About Online Master's in History Degrees
How Do I Choose an Online History Degree?
---
When choosing an online history degree, students should consider what they want to study, how much it costs, the reputation of the school, and how much alumni earn after graduation. The first thing to look for is a school that offers the program you're interested in, whether it's a master's in European history or U.S. history. Once you find schools that offer your program, check to see whether or not the school is accredited. If a school has accreditation, it means it is regularly evaluated by an approved organization to make sure it meets academic quality standards.
You can also use student reviews or connect with alumni to find out what graduates think of the school and the program. Finally, take tuition costs, financial aid options, and alumni salary into account.
Is an Online Master's in History Cheaper?
---
Some online programs are cheaper than their on-campus counterparts. However, this depends on the school. Many online colleges are known for keeping costs low for students who want to save money on their degree. However, it can be harder to get financial aid for online programs, and some schools even charge more for their online degrees. Choosing a school that offers affordable tuition rates can help you save on your education. Online students can also save money because they don't have to move to go to school and can live in a more affordable area. They also save on transportation to and from school.
Can My Company Help Pay for a Master's in History?
---
Yes, some employers will help cover the cost of an online master's in history degree. However, this depends on the individual company and where you want to go to school. Some companies will only pay for degrees that are related to the work they do. Others will cover any degree offered at specific colleges. Depending on your current job and salary, it could be worth finding a job with a company that will pay for your master's if the money you will save on your degree is more than the money you might lose switching jobs if you'd have to take a pay cut.
Is an Online History Degree Worth the Cost?
Whether an online history degree will be worth the cost or not largely depends on how much your degree costs, if you plan on working while in college, and what type of job you get afterwards. In general, people with master's degrees tend to earn higher salaries and have lower unemployment rates than people with less education.
Data from The Hamilton Project shows people who studied history in college tend to earn less at the start of their career, but earn higher salaries later on compared to all majors. However, that could be because history majors are more likely to have an advanced degree (master's or doctorate), and often go into high-paying professions that require a master's degree, such as becoming lawyers or college professors, according to the BLS.
Understanding how much you'll make after college is only one piece of the puzzle. The amount of time and money it takes to get your master's also plays a role in figuring out whether or not it's worth it. Students can get more financial value out of their degree by keeping costs low. Choosing an affordable college is one way to do that. Online schools also make it easier to keep costs low by making it easier to work while getting your degree so you aren't losing out on income.
While a master's in history can open the door to a range of high-paying careers, there is no clear path to high-paying and high-demand jobs like there is with STEM degrees. The financial value you will get out of a history degree will largely depend on what you do with it.
Related Articles
2023 Best Online Master's Degrees in History
We've ranked the best online history master's degrees based on alumni salaries. Compare schools to find your degree.
2023 Most Affordable Online Master's Programs
Explore the most affordable online master's degree programs in 2023 and choose the one that's right for you.