2023 Most Affordable Online Master's Degrees in Healthcare Management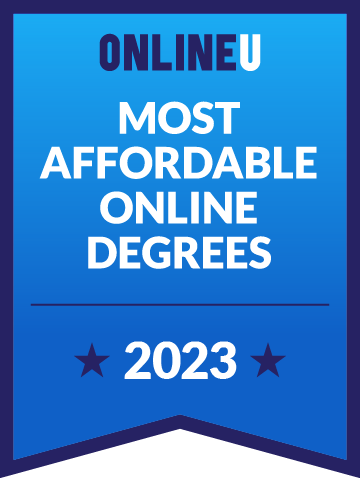 Healthcare organizations rely on the competency of their leaders to ensure high quality in the delivery of care, financial responsibility, and high functioning teamwork. An online master's degree in healthcare management may be the logical next step for professionals who have worked in the industry for some time and are ready for career advancement. It can help students gain valuable skills in areas such as health information technology, operations management, and healthcare policy. Similarly, a master's degree in public health may interest those eager to serve the unique needs of local communities.
We've ranked our programs by tuition to help you make a well-informed and financially responsible decision that's best for you. View our methodology for details about rankings or learn more about us. You can also check out our overall list of the most affordable online degrees for additional inspiration.
All tuition numbers were manually collected and verified
Rank
School

Locations

Annual Tuition

# 1
Georgia Southwestern State University
Americus (GA)

$3,855

# 2
Wichita State University
Wichita (KS)

$4,620

# 3

(tie)

Athens State University
Athens (AL)

$4,875

# 3

(tie)

California Coast University
Santa Ana (CA)

$4,875

# 5
Fitchburg State University

Fitchburg (MA)

$4,934

# 6
Southeast Missouri State University
Cape Girardeau (MO)

$5,171

# 7
Youngstown State University
Youngstown (OH)

$5,577

# 8
Arkansas State University

Jonesboro (AR)

$5,958

# 9
Columbia Southern University

Orange Beach (AL)

$6,030

# 10

(tie)

Southern Illinois University - Edwardsville
Edwardsville (IL)

$6,300

# 10

(tie)

University of Arkansas Grantham

Kansas City (KS)

$6,300
Related Articles
2023 Most Affordable Online Master's Programs
Explore the most affordable online master's degree programs in 2023 and choose the one that's right for you.
2023 Most Affordable Online Master's Degrees in Management
Discover the most affordable online master's in management degrees for 2023 based on our list with manually collected tuition data.