2023 Most Affordable Colleges for an Online MHA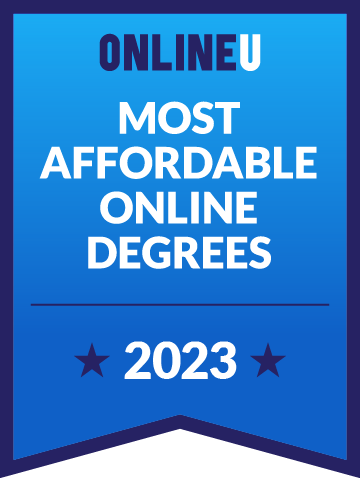 All tuition numbers were manually collected and verified
Rank
School

Locations

Annual Tuition

# 1
Fort Hays State University
Hays (KS)

$4,478

# 2
Wichita State University
Wichita (KS)

$4,620

# 3
Athens State University
Athens (AL)

$4,875

# 4
Northeastern State University
Tahlequah (OK)

$5,095

# 5
Union College - KY
Barbourville (KY)

$5,100

# 6
Youngstown State University
Youngstown (OH)

$5,577

# 7
University of Central Missouri
Warrensburg (MO)

$5,910

# 8
Bowling Green State University - Main Campus
Bowling Green (OH)

$6,142

# 9

(tie)

Southern Illinois University - Edwardsville
Edwardsville (IL)

$6,300

# 9

(tie)

University of Arkansas Grantham
Kansas City (KS)

$6,300
How Much Does an Online Master's in Healthcare Administration Cost?
The cost of an MHA degree can vary greatly depending on several factors:
Type of program (online vs. in-person)
Type of institution (private, public, or for-profit)
Student's location, which determines whether they pay the in-state or out-of-state tuition rate
The National Center for Education Statistics reports that the average graduate school tuition across programs for 2018-2019 was lowest for public schools at $12,171, then private schools at $25,929, and highest for for-profit schools at $27,776. In comparison, our list of the most affordable schools for online MHA programs shows tuition rates that are significantly lower, ranging from $4,480-$10,890 per year, which translates to $8,960- $21,780 for the total cost of a two-year program. However, the degree completion time can vary between two and four years depending on the student's number of transfer credits and whether they are enrolled part- or full-time in the program.
Students can often save money by pursuing an MHA degree online since on-campus fees are not included in the tuition rate; however, online students may be charged technology or distance learning fees. Some schools offer an exclusive per-credit rate for online students or the same per-credit rate regardless of their location, allowing out-of-state online students to pay the same rate as in-state students. Additionally, many online programs are designed to accommodate the schedules of working professionals, so students can still earn an income while pursuing their degrees.
Funding an Online MHA Degree
MHA students should first submit a FAFSA application for federal financial aid and determine whether they are eligible for institutional aid in the form of grants or scholarships by contacting their school's financial aid office. If you are currently working, you may consider asking your employer if they offer tuition reimbursement programs to help offset the cost of a graduate degree.
You can also lower the overall cost of an MHA program by applying to schools where you qualify for the reduced, in-state per-credit tuition rate or exclusive per-credit rate for online students. Several schools on our list provide rates specific to online students. Oklahoma State University offers online programs to non-residents at a rate of $360 per credit hour as compared to $876.40 per credit hour for non-resident students taking on-campus classes.
MHA students may be eligible for several scholarships or programs offered by outside organizations, such as the Association of University Programs in Health Administration (AUPH). They sponsor several scholarships, including:
Is It Worth Getting an Online Master's in Healthcare Administration?
Deciding whether to pursue a graduate degree is a personal decision that involves many factors, such as your current financial circumstances. You might also weigh your future job satisfaction and the potential return on investment (ROI). ROI is calculated by weighing the total cost of education against the long-term financial benefits of earning your degree. Considering ROI as a metric, earning an online MHA degree is often worth it because graduates can significantly increase their salary potential and career advancement opportunities compared to those with just a bachelor's degree in the field.
According to the BLS, MHA graduates are qualified for higher-paying positions in the field, with the top 10% of healthcare managers earning $189,900 in 2019. The federal agency also notes that a master's degree is prevalent among healthcare management professionals and that employers may prefer to hire candidates with more advanced credentials.
Graduates are prepared to enter a job market that is estimated to grow by 32% in the next decade, which is much faster than the average growth rate of 4% for all occupations. Individuals with a healthcare administration degree can work in various facets of hospital administration that may interest them, ranging from human resources to marketing and finance.
Hospital administrators report high levels of job satisfaction, receiving a 4.6/5 satisfaction rating according to a Payscale survey of 186 participants. Hospital administrators were ranked among the best jobs in the nation in 2017, receiving a high score for the value they provide to society by improving the patient experience and ensuring that medical facilities run smoothly.
Related Articles
2023 Best Online Master's Degrees in Healthcare Administration
Learn about the best online master's degrees in healthcare administration from the online colleges that offer the highest alumni salaries.
2023 Most Affordable Online Medical Assistant Programs
Find the most affordable colleges for online medical assistant associate degrees from our 2023 list of accredited schools.