2023 Most Affordable Online Master's Degrees in Forensic Science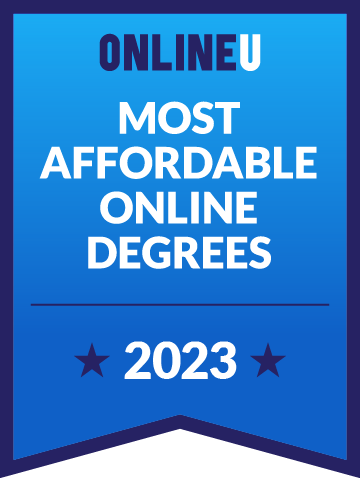 An online master's in forensic science is a law enforcement degree focused on teaching students how to investigate crimes using science, research, and analysis. A range of subjects is taught, including toxicology, botany, and DNA analysis. As with many master's programs, students also develop leadership and communication skills to prepare them for work in administrative and managerial roles. Graduates may go on to work in laboratories or biomedical facilities as technicians or in law enforcement agencies as laboratory managers.
Alternatively, an affordable online master's in forensic psychology explores many of the same techniques but with a focus on the surrounding criminal justice system. You can also check out our overall list of the most affordable online degrees for more inspiration. View our methodology for details about rankings or learn more about us.
All tuition numbers were manually collected and verified
Rank
School

Locations

Annual Tuition

# 1
Oklahoma State University - Main Campus
Stillwater (OK)

$5,824

# 2
Stevenson University
Stevenson (MD)

$11,250

# 3
Saint Leo University Online

St. Leo (FL)

$11,670

# 4
Arizona State University
Tempe (AZ)

(and 4 others)

$11,910

# 5

(tie)

Champlain College
Burlington (VT)

$11,925

# 5

(tie)

DeSales University
Center Valley (PA)

$11,925

# 7
Carlow University
Pittsburgh (PA)

(and 2 others)

$12,726

# 8
University of Central Florida
Orlando (FL)

(and 7 others)

$16,370

# 9
West Virginia University
Morgantown (WV)

$16,400

# 10
Florida International University
Miami (FL)

$23,513
Overview of Online Forensic Science Master's Degrees
A forensic science master's degree prepares students to engage in criminal investigations through scientific inquiries. Coursework involves evidence analysis, hands-on laboratory research, and exploring various procedures and principles of criminal justice. Legal studies are also included in a master's in forensic science, allowing students to understand how their findings are applied to criminal court cases.
Bachelor's degrees are required for acceptance into any graduate program. Students without relevant forensic science credits may be asked to take prerequisite courses before the programs start. Typically, full-time students complete online master's degrees in two years. Outcomes vary based on which specializations a student chooses to pursue, such as biology, forensic technology, and cybersecurity.
Common Courses
An online forensic science degree encompasses multiple disciplines and practical experience. At the master's level, students learn how to apply scientific practices and principles to evidence found at crime scenes. Core courses are closely related to the chosen concentration. For example, forensic accounting students study fraud and money laundering, while digital forensic science students explore network forensics and operating systems analysis. Practicums may be required regardless of specialization so students can gain real-world experience.
Below are a few courses commonly found in a forensic science graduate curriculum:
Laboratory research is a core component of any comprehensive forensic science master's degree. In this course, students learn the functions of a forensic lab, such as examining evidentiary materials and analyzing DNA. Laboratory policy is discussed, including defining roles, safety procedures, and human resources. Students also discover essential management and leadership skills used in lab settings.
Drug analysis focuses on analyzing and identifying controlled substances. Students learn to define evidentiary issues, isolate samples, utilize chemistry practices, and apply classifications. Findings are then organized and written into reports used by law enforcement and court officials.
Crime Scene Investigation
Students explore the foundational practices of crime scene processing, including documenting the scene through photographs and sketches, preserving fingerprints, creating plaster casts, identifying tool marks and firearms, and packaging evidence. There's also training in communication and collaboration, preparing students to work alongside forensic scientists.
Funding an Online Forensic Science Degree
According to the National Center for Education Statistics (NCES), annual tuition for private colleges and universities has gone up over $4,000 since the 2010-2011 school year. These rising costs make it more challenging to pay for a degree than ever before, leading many students to seek an affordable online forensic science degree. The lower costs for online graduate programs come from in-state tuition rates, digital books, and fewer operational costs associated with instruction.
Online master's degrees are flexible, leaving time available for part-time jobs. Forensic science students can utilize their free time by working in roles that provide relevant field experience, such as forensic analysts, laboratory technicians, and teacher assistants in university forensic departments. Many schools offer career preparation resources to students seeking work during and after their program.
Even with lower tuition costs, students should consider ways to save money in college. Fortunately, online students have the opportunity to live off-campus, which usually means cheaper rent and food. Using a monthly budget to map out costs is one of the most helpful ways to prevent overspending. This simple tool allows students to calculate exactly how much cash to put toward their education and living expenses.
Financial Aid
While not ideal, securing funding through financial aid for a graduate degree is necessary for the majority of students. Most affordable forensic science degrees offer federal financial assistance through the Free Application For Federal Student Aid (FAFSA). This form allows students to apply for student loans, work-study programs, and grants — all through a single online application. Schools, governments, and private organizations use the income information from this form to determine how much funding is provided.
Loans are available from the federal government and private lenders. Federal loans offer fixed interest rates that aren't based on credit, income-based repayment plans, and, in some cases, loan discharges based on unforeseen life circumstances. Credit unions and banking institutions distribute private loans. They're often more expensive because they're based on a student's credit rating, which is often not fully matured, resulting in higher interest rates.
It's important to remember that all student loans must be paid back with interest, leading to student debt that can take decades to pay off. However, there are several opportunities to receive loan forgiveness. The Public Service Loan Forgiveness (PSLF) is one such program designed for government employees.
According to the Bureau of Labor Statistics (BLS), 62% of forensic science technicians work for local government agencies, making the PSLF an excellent way for forensic science graduates to apply for loan forgiveness.
What Can You Do With an Online Forensic Science Degree?
Graduates of a forensic science master's degree have several options in the workforce and academia. Students can continue their education through doctorates in forensic science, where they'll focus on research in areas such as body decomposition and toxicology. Thesis projects are required in PhD programs, which encourages a deeper understanding of the subject matter.
Job opportunities stemming from an online forensic science degree typically include roles in law enforcement, whether in the laboratory, behind a computer screen, or out in the field. Some entry-level roles include evidence and fingerprint technicians, as well as more advanced roles such as forensic psychologists and forensics managers. Master's graduates are equipped with enough knowledge to pursue all these positions. However, their chances of employment increase by having already earned practical experience before graduation.
Below are some potential career opportunities for graduates with forensic science master's degrees:
Median Annual Salary:
$86,280
Criminal investigators hold titles such as police detective and crime scene investigator. They're among the first law enforcement officers on-site for serious crimes and may even check for signs of life or secure deceased bodies. Once safety is established, they approach victims to conduct interviews and gather information about the incident. Criminal investigators are higher ranking than police officers, although their work often compliments one another.
Forensic Science Technicians
Median Annual Salary:
$63,740
The role of forensic science technicians is to collect evidence from crime scenes, such as weapons, blood, and fingerprints, and preserve them for analysis. Photo and video equipment may also be used to document the environment so that the integrity of the crime scene is maintained. The evidence is taken to a laboratory where chemical tests are performed to determine illegal substances classifications and DNA.
Digital Forensics Analysts
Median Annual Salary:
$98,740
Digital forensics analysts have many of the same broad responsibilities as forensic science technicians, except the crime scenes they work in are in cyberspace. They gather and analyze electronic data, such as digital media and computer logs, and physical data containing digital information, such as cellphones and data storage devices. They also act as cybersecurity experts, investigating network security incidents and analyzing digital security protocols.
FAQs About Online Forensic Science Degrees
How Do I Choose a Master's in Forensic Science?
---
How Long Is a Forensic Science Master's Degree?
---
Master's degrees generally take full-time students approximately two years to complete. Part-time students may graduate in up to five years or more. The U.S. Department of Education considers students as full-time if they're earning at least 12 credits per term. Keep in mind, each school decides the minimum enrollment requirements to receive federal financial aid.
Can I Get a Forensic Science Master's Degree Online?
---
Forensic science degrees at the graduate level are available 100% online. Courses may be delivered synchronously through scheduled class discussions and group projects, or asynchronously, where students study entirely on their own. Even through flexible schedules, assignments always have deadlines that must be adhered to.
Is a Forensic Science Degree Worth It?
Earning a forensic science master's degree requires a lot of technical know-how, excellent organizational skills, and not to mention a willingness to handle some unpleasant material. Students with the determination to learn laboratory research and study the justice system will be rewarded with high-paying careers that combine law enforcement and scientific inquiry. Although financial aid is an issue with any graduate program, there are plenty of ways to mitigate debt by pursuing budget-friendly, online master's degrees.
Related Articles
2023 Best Online Forensic Science Degrees
If you want to earn your degree in forensic science online, explore our list of the best online forensic science programs and read more about this degree.
2023 Best Online Master's Degrees in Forensic Science
If you want to earn your master's in forensic science online, explore our list of the best online programs and read more about this graduate degree.