2023 Most Affordable Online Master's Degrees in Forensic Psychology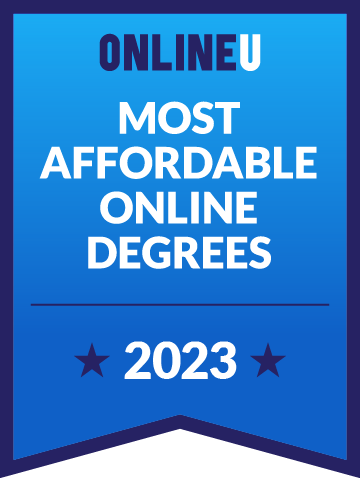 An online master's in forensic psychology prepares students for careers in the criminal justice system and beyond. Prospective students can expect to explore various topics that revolve around the relationship between mental health and the criminal justice system. An online master's in forensic psychology curriculum delivers coursework on topics like psychology and law, counseling, and psychopathology. Graduates may further their education by obtaining a doctoral degree in psychology, or they may pursue careers after graduation — such as forensic examiners, expert witnesses, and forensic case managers.
View our methodology for details about rankings or learn more about us.
All tuition numbers were manually collected and verified
Rank
School

Locations

Annual Tuition

# 1
University of North Dakota
Grand Forks (ND)

$8,830

# 2
University of Louisiana - Monroe
Monroe (LA)

$9,900

# 3
Arizona State University
Tempe (AZ)

(and 4 others)

$10,791

# 4
Capella University
Minneapolis (MN)

$12,853

# 5
Liberty University

Lynchburg (VA)

$13,560

# 6
Nova Southeastern University
Fort Lauderdale (FL)

$15,570

# 7
Purdue Global
Indianapolis (IN)

$16,800

# 8
Touro University Worldwide
Los Angeles (CA)

$18,000

# 9
Southern New Hampshire University Online

Manchester (NH)

$18,058

# 10
National University

Multiple Locations

$19,620
Overview of Online Forensic Psychology Master's Degrees
Forensic psychology applies psychology to the legal system and the people most impacted by the law in court proceedings and criminal investigations. An affordable online master's in forensic psychology degree can help you develop advanced psychological assessment, treatment, and evaluation skills as they apply to forensics while providing convenience and the ability to stay within your budget.
A graduate degree in forensic psychology may lead to career advancement within the court, correctional, legal, or law enforcement systems or help you prepare for a doctoral degree.
To apply, you'll need college transcripts showing a bachelor's degree — especially a bachelor's in forensic psychology — and usually a GPA of 3.0 or higher, letters of recommendation, and a personal statement or college essay to apply to an online forensic psychology master's degree program. Your bachelor's degree will most likely need to be in forensic psychology, psychology, criminal justice, or other closely related field. However, each school has specific requirements that an enrollment advisor can verify.
It generally takes full-time students two years to earn an online master's degree in forensic psychology. However, enrolling in an accelerated program or transferring credits may help you to finish faster. Full-time students generally take 12-15 credits per term, while part-time students take up to nine. Fieldwork may be required to graduate, potentially extending the time you're in school. A program advisor can help online students identify opportunities near home.
Common Courses
The primary focus of each master's program in forensic psychology is to help students build advanced forensic and clinical psychology skills to apply on the job and help prepare for career growth. Some example courses include the following:
Intersection of Law and Psychology
Instruction explores the challenges and ethical issues forensic psychologists face within the court and legal systems. Their exploration can help students become aware of how expert testimony and witness mental state assessment may impact court proceedings.
Psychology in the Courtroom
This course aims to help students develop a comprehensive understanding about how the law intersects with psychology and how forensic psychology assessments shape the forensic psychologist's role during trials, jury selection, and analyzing eyewitness account integrity.
Assessment of Forensic Psychology
Lessons introduce students to the historical context, theories, techniques, tools, and procedures of forensic assessment. They provide opportunities for students to analyze case study-based data sets in criminal justice and family and custodial law using relevant assessment approaches.
Often time, students at the master's level may choose to specialize in a specific area, such as family violence, research, assessment and testimony, or forensic counseling and psychotherapy. Choosing a concentration will help ensure that the coursework required pertains to your interests and career ambitions.
Funding an Online Forensic Psychology Master's Degree
Figuring out how to fund an online forensic psychology master's degree can feel overwhelming. However, while you won't be eligible for federal grants or subsidized federal student loans as a graduate student, other ways to help ensure you can pay for school while minimizing the strain on your budget.
First, determine your career goals and how to meet them. Next, consider your current financial status and how that may change once you're in school. For example, if you continue working full-time, you may be able to offset some student debt, but it may take longer to graduate.
You can explore funding options once you make these fundamental decisions. Financial aid may include unsubsidized federal student loans, scholarships, tuition reimbursement, and private loans.
Financial Aid
It takes some financial planning to pay for an online master's in forensic psychology. You'll need to figure out how much you'll need for living expenses, tuition, textbooks and study materials, technology, and other related costs.
Ultimately, you may qualify for several types of assistance, depending on your situation.
Completing the Free Application for Federal Student Aid (FAFSA) helps determine options available through the government. Your school's financial aid office can help you understand and use any aid you qualify for and if anything else is available.
Types of Financial Aid
Unsubsidized Student Loans
These loans are not based on need and accrue interest from day one. These loans come with flexible repayment options and low interest. You can borrow approximately $20,000 annually.
If you are a military service member or veteran—or the spouse or child of one—you may be eligible for GI Bill education benefits or other forms of aid offered by the Department of Defense.
Several nonprofit organizations, corporations, industry organizations, and private donors fund scholarships. Your school may even offer scholarships from alumni and other benefactors for which you may be eligible.
The company you work for may offer tuition reimbursement as part of its compensation package. However, you may be required to stay at your company after graduation for a specific period of time.
You may need to apply for private student loans as a last resort. However, always do so cautiously, as they often come with strict repayment policies and high interest.
What Can You Do With an Online Master's in Forensic Psychology?
Earning an online forensic psychology degree can open the door to several career and advanced education opportunities. You could work within the probation and corrections system, helping those recently released from jail. Crime victims and those in the juvenile justice system can also rely on your skills to advocate on their behalf and help them navigate the legal system. However, becoming a forensic psychologist who works within the court system to serve as an expert witness requires a doctoral degree, such as a PhD in psychology. Still, a master's degree can help pave the way.
Below are several careers that may require or benefit from a master's degree in forensic psychology, with data from the U.S. Bureau of Labor Statistics (BLS):
Median Annual Salary:
$66,020
Police and detectives protect life and property. Armed with a master's degree, those in this field may pursue opportunities as detectives and criminal investigators, who gather facts and collect crime evidence. Others may use their graduate degree in forensic psychology to seek work within the federal government.
Probation Officers and Correctional Treatment Specialists
Median Annual Salary:
$60,250
Probation officers and correctional treatment specialists assist with rehabilitating law offenders in custody or who have been released. Probation officers can help connect those who've been released with the aid and resources to ensure they don't reoffend. Correction treatment specialists work to develop rehabilitation, release, and parole plans for offenders still in custody. Pretrial services officers help determine if an offender can be safely released into the community before their trial date.
Substance Abuse, Behavioral Disorders, and Mental Health Counselors
Median Annual Salary:
$48,520
Substance abuse, behavioral disorders, and mental health counselors may work with ex-offenders, crime victims, and others impacted by the legal system. They may assist clients ordered by the courts to receive addition treatment or intervene in crisis situations by encouraging others to seek help. They may work with parole officers, psychologists, and other professionals to develop treatment plans and coordinate care.
FAQs About Online Forensic Psychology Master's Degrees
How Do I Choose a Master's in Forensic Psychology?
---
First, you'll need to consider your career goals and what it will take to meet them. Next, you'll want to consider your financial situation. Finally, you can start looking for the most affordable online forensic psychology master's degrees that will help you meet your professional goals while helping minimize excessive student debt.
Is Getting a Master's in Forensic Psychology Worth It?
How Long Is a Master's Degree in Forensic Psychology?
---
It generally takes two years of full-time enrollment to complete an online master's degree in forensic psychology worth approximately 35 credits. However, it may take longer if an internship or practicum is required and/or a student is attending part time.
How Much Can You Make With a Forensic Psychology Master's Degree?
---
As the BLS data provided above shows, law enforcement and counseling jobs in the field of forensic psychology can range from approximately $50,000 to $70,000 annually. However, this varies based on location and setting. For example, those working in the federal and local government may make slightly more than those working in a private industry. Those working in states such as California, Texas, and New York may also make more, though the cost of living may be high.
Is Getting a Master's in Forensic Psychology Worth It?
Yes, getting a master's in forensic psychology is likely worth it. This may be especially true if you want to pursue jobs or career advancement within law enforcement, probation and corrections, or mental health and substance abuse counseling. Helping to solve crime and improving the lives of offenders and victims impacted by the court system can also feel rewarding.
A master's degree may also be necessary if you want to become a federal agent and work for an agency such as the FBI or DEA, helping to solve crimes that violate federal law.
An online master's in forensic psychology can also help prepare you for a doctoral degree. For example, becoming a forensic psychologist who works as the go-between for law enforcement and the court system by providing expert testimony most likely requires a PhD. Performing research or becoming a college professor who educates others in forensic psychology at the university level will also require a doctorate.
Related Articles
2023 Most Affordable Online Master's Programs
Explore the most affordable online master's degree programs in 2023 and choose the one that's right for you.