2020 Most Affordable Online Colleges for a Master's in Finance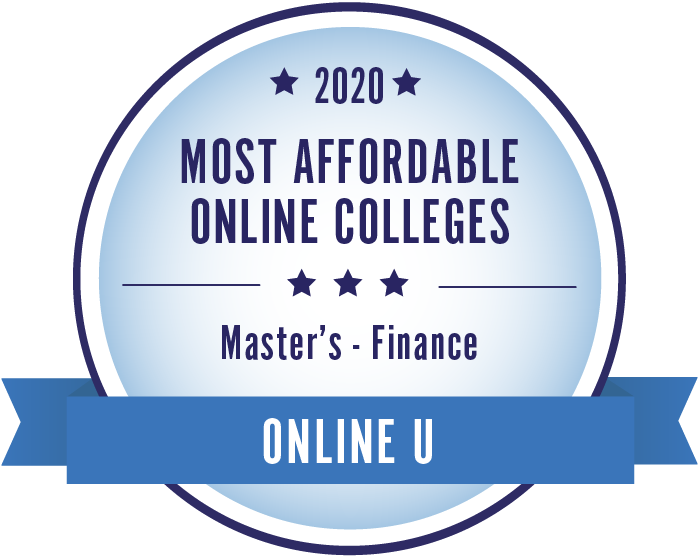 These schools represent the least expensive options for obtaining an online master's degree in finance. In first place, West Texas A&M University is the most affordable school, with a tuition rate of $5,667. West Texas A&M University offers a Master of Science in Finance and Economics, and courses for this program include Advanced Business Forecasting, Multinational Finance, and Problems in Government Finance and Fiscal Policy. Ranked #2, the University of Alabama offers an annual tuition rate of just $6,300 per year.
You can read more about our ranked schools below or browse our rankings of the most affordable online bachelor's in finance degrees. View our methodology or learn more about OnlineU.
All tuition numbers were manually collected and verified
| Rank | School | Annual Tuition |
| --- | --- | --- |
| # 1 | West Texas A&M University | $5,667 |
| # 2 | University of Alabama | $6,300 |
| # 3 | Colorado State University Global | $7,500 |
| # 4 | Northern State University | $8,384 |
| # 5 | Kansas State University | $8,613 |
| # 6 | University of Georgia | $9,435 |
| # 7 | University of Wisconsin - Whitewater | $9,561 |
| # 8 | Iowa State University | $9,774 |
| # 9 | University of Missouri | $10,187 |
| # 10 | South Dakota State University | $10,440 |
| # 11 | Oklahoma State University - Main Campus | $10,516 |
| # 12 | University of Colorado Denver | $10,965 |
| # 13 | Southern New Hampshire University Online | $11,286 |
| # 14 | Youngstown State University | $11,321 |
| # 15 | Johnson & Wales University - Online | $11,445 |
| # 16 | Bellevue University | $11,700 |
| # 17 | University of Nebraska - Lincoln | $11,736 |
| # 18 | University of Maryland Global Campus | $11,862 |
| # 19 | Texas A&M University - Commerce | $11,913 |
| # 20 | Northwood University-Michigan | $11,985 |
| # 21 | SUNY Empire State College | $12,430 |
| # 22 | Purdue University Global | $12,610 |
| # 23 | University of Detroit Mercy | $12,765 |
| # 24 | Brenau University | $12,834 |
| # 25 | Liberty University | $12,995 |