2023 Most Affordable Online Master's Degrees in ESL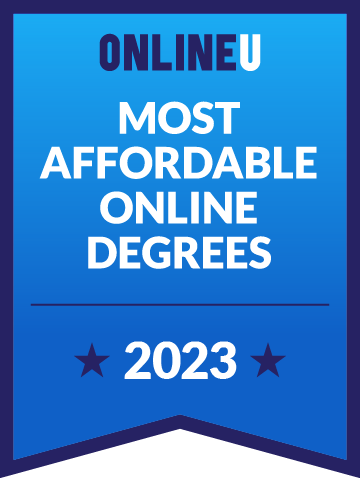 An online master's degree in ESL, or English as a Second Language, involves learning advanced teaching practices aimed toward individuals who don't speak the English language. Students gain an understanding of vocabulary, grammar, and language production — all from a teaching perspective. For graduates who aim to teach in a public or private school, they'll need to earn their Teaching English as a Second Language (TESL) certificate. Some online graduate programs feature a track for certification in the state that the college is located in, which includes a supervised field experience that meets the certification requirements.
Alternatively, there are other non-teaching language degrees that some students may find useful, such as a master's in Spanish, which is ideal for English speakers looking to advance their understanding of Spanish, as well as a master's in English that focuses on literature and writing within the English language.
View our methodology for details about rankings or learn more about us. You can also check out our overall list of the most affordable online degrees for inspiration.
All tuition numbers were manually collected and verified
| Rank | School | Locations | Annual Tuition |
| --- | --- | --- | --- |
| # 1 | Buena Vista University | Storm Lake (IA) | $4,080 |
| # 2 | Fort Hays State University | Hays (KS) | $4,478 |
| # 3 | Evangel University | Springfield (MO) | $4,500 |
| # 4 | Wichita State University | Wichita (KS) | $4,620 |
| # 5 | Asbury University | Wilmore (KY) | $5,700 |
| # 6 | Kennesaw State University | Kennesaw (GA) | $5,745 |
| # 7 | Texas Tech University | Lubbock (TX) | $6,534 |
| # 8 | University of Alabama | Tuscaloosa (AL) | $6,600 |
| # 9 | American Public University System | Charles Town (WV) | $6,660 |
| # 10 | Marshall University | Huntington (WV) | $6,675 |