2023 Most Affordable Online Criminology Degrees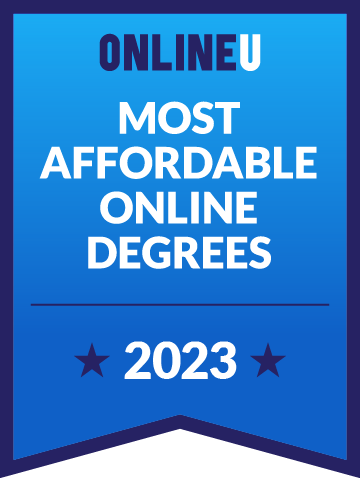 An online bachelor's degree in criminology blends both practical skills in solving crimes and a theoretical understanding of criminal behavior. Criminology students explore the social and historical aspects of crime, along with the techniques used during investigations. There are a wide range of occupations that graduates can pursue, including law-related positions, like prosecutor or defense attorney, and investigative field roles, like police officer or detective.
For students who want to narrow their field of study, there are similar degrees to criminology that are more specific, such as a bachelor's degree in law enforcement and homeland security. The list below details degrees in the field of criminology, with some programs including criminal justice options. View our methodology for details about rankings or learn more about us. You can also check out our overall list of the most affordable online degrees for some inspiration.
All tuition numbers were manually collected and verified
| Rank | School | Locations | Annual Tuition |
| --- | --- | --- | --- |
| # 1 | University of West Georgia | Carrollton (GA) | $5,464 |
| # 2 | Georgia Southern University | Statesboro (GA) | $6,169 |
| # 3 | Arkansas State University | Jonesboro (AR) | $7,740 |
| # 4 | Louisiana State University - Alexandria | Alexandria (LA) | $8,000 |
| # 5 | Missouri State University | Springfield (MO) | $8,130 |
| # 6 | University of Idaho | Moscow (ID) | $8,340 |
| # 7 | SUNY College of Technology at Canton | Canton (NY) | $8,480 |
| # 8 | Southern New Hampshire University Online | Manchester (NH) | $9,600 |
| # 9 | Southern Illinois University - Carbondale | Carbondale (IL) | $9,645 |
| # 10 | Colorado State University Global | Greenwood Village (CO) | $10,500 |