2023 Most Affordable Master's in Criminal Justice Online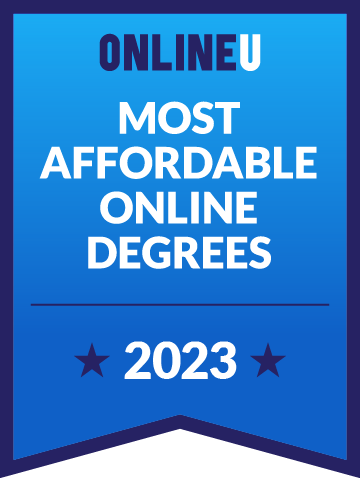 An online master's degree in criminal justice might be a step toward a number of career options in law enforcement, courts, or corrections. Master's in criminal justice program faculty typically cover sociology and criminology, the branches of the justice system, and social science research methods. Some programs have optional concentrations that allow students to focus on a specialized area of criminal justice, such as criminology or criminal justice leadership. Graduates might be qualified to pursue jobs as police officers, corrections administrators, managers at security firms, or insurance investigators.
Security-minded candidates might consider an online master's degree in homeland security or cybersecurity instead.
View our methodology for details about rankings or learn more about us. You can also check out our overall list of the most affordable online degrees for some inspiration.
All tuition numbers were manually collected and verified
| Rank | School | Locations | Annual Tuition |
| --- | --- | --- | --- |
| # 1 | Fort Hays State University | Hays (KS) | $4,478 |
| # 2 | Salem State University | Salem (MA) | $4,600 |
| # 3 | Wichita State University | Wichita (KS) | $4,620 |
| # 4 | California Coast University | Santa Ana (CA) | $4,875 |
| # 5 | Fitchburg State University | Fitchburg (MA) | $4,934 |
| # 6 | Northeastern State University | Tahlequah (OK) | $5,000 |
| # 7 | Southeast Missouri State University | Cape Girardeau (MO) | $5,171 |
| # 8 | Missouri State University | Springfield (MO) | $5,415 |
| # 9 | Columbus State University | Columbus (GA) | $5,418 |
| # 10 | University of North Georgia | Dahlonega (GA) | $5,454 |