2020 Most Affordable Online Criminal Justice Associate Degrees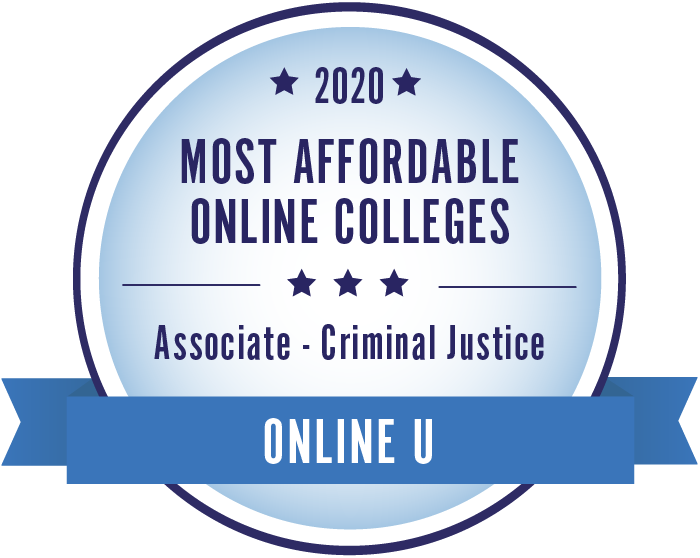 With annual tuitions under $6,000, these 24 online colleges offer the most affordable associate in criminal justice degrees. Florida SouthWestern State College is the #1 school on the list, offering a tuition rate of $2,436 annually. Second-ranked Broward College is a similarly affordable option, with an annual tuition of only $2,460. Each school on this list offers a tuition rate under $6,000 per year.
You can read more about our ranked schools below or browse our rankings of the most affordable online bachelor's in criminal justice degrees View our methodology or learn more about OnlineU.
All tuition numbers were manually collected and verified
| Rank | School | Annual Tuition |
| --- | --- | --- |
| # 1 | Florida SouthWestern State College | $2,436 |
| # 2 | Broward College | $2,460 |
| # 3 | Highland Community College - KS | $2,624 |
| # 4 | Clovis Community College - NM | $2,664 |
| # 5 | Albany State University | $3,255 |
| # 6 | Navarro College | $3,390 |
| # 7 | Arkansas Northeastern College | $3,930 |
| # 8 | Oconee Fall Line Technical College | $3,993 |
| # 9 | Lanier Technical College | $4,000 |
| # 10 | Delgado Community College | $4,017 |
| # 11 | Georgia State University - Perimeter College | $4,050 |
| # 12 | Cossatot Community College of the University of Arkansas | $4,110 |
| # 13 | Northeast Community College | $4,170 |
| # 14 | Central Community College | $4,320 |
| # 15 | Rappahannock Community College | $4,394 |
| # 16 | California Coast University | $4,500 |
| # 17 | Truckee Meadows Community College | $4,620 |
| # 18 | Hutchinson Community College | $4,640 |
| # 19 | Great Basin College | $4,785 |
| # 20 | Metropolitan Community College | $4,800 |
| # 21 | Genesee Community College | $4,950 |
| # 22 | Illinois Central College | $5,040 |
| # 23 | Ivy Tech Community College-Central Indiana | $5,101 |
| # 24 | Des Moines Area Community College | $5,120 |