2023 Most Affordable Online Associate Degrees in Criminal Justice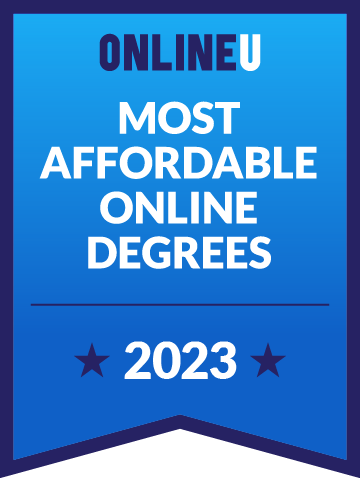 An online associate degree in criminal justice prepares students to obtain careers in the criminal justice system or transfer into a four-year program. Most online associate degrees in criminal justice cover three major aspects: (1) corrections, (2) law enforcement, and (3) the courts. At some colleges, students may have to participate in a police academy in order to graduate. It's crucial to note that while obtaining an associate degree can help students obtain entry-level careers in the criminal justice system, they must get a bachelor's degree if they want to become an FBI agent or a forensic science technician. However, graduates of an online associate in criminal justice may pursue a range of other careers, such as correctional officers, private investigators, and police officers.
View our methodology for details about rankings or learn more about us. You can also check out our overall list of the best online associate degrees for some inspiration.
All tuition numbers were manually collected and verified
Rank
School

Locations

Annual Tuition

# 1
Highland Community College - KS
Highland (KS)

$3,552

# 2

(tie)

Albany State University
Albany (GA)

$2,850

# 2

(tie)

Georgia State University - Perimeter College
Decatur (GA)

$2,850

# 4
Cossatot Community College of the University of Arkansas
De Queen (AR)

$3,385

# 5
Clovis Community College - NM
Clovis (NM)

$3,404

# 6
Middle Georgia State University
Macon (GA)

$3,410

# 7
Southeast Community College
Lincoln (NE)

(and 1 other)

$3,936

# 8
Delgado Community College
New Orleans (LA)

$4,152

# 9
Carl Albert State College
Poteau (OK)

$4,200

# 10
Navarro College
Corsicana (TX)

(and 2 others)

$4,830