2023 Most Affordable Master's in Creative Writing Online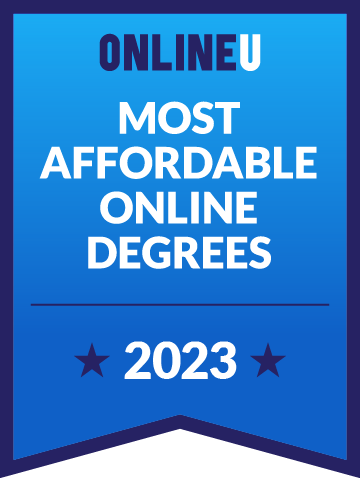 An online master's degree in creative writing is designed for established career professionals and aspiring writers who want to develop their writing skills. Most creative writing programs at the master's level cover American literature, poetry, professional writing, and creative writing. Common courses include Fiction Writing, Nonfiction, and Creative Writing. Prospective students can expect to complete a thesis alongside a capstone project or comprehensive exam before graduation. With a graduate degree in writing, alumni can enter careers as content writers, editorial assistants, and authors.
View our methodology for details about rankings or learn more about us. You can also check out our overall list of the most affordable online degrees for some inspiration. You may also want to explore similar online graduate programs: English, journalism, and fine arts.
All tuition numbers were manually collected and verified
Related Articles
2023 Most Affordable Online Master's Programs
Explore the most affordable online master's degree programs in 2023 and choose the one that's right for you.
2023 Most Affordable Online Master's Degrees in English
Learn more about the most affordable colleges for online master's degrees in English based on manually collected tuition.