2023 Most Affordable Online Colleges for Counseling Degrees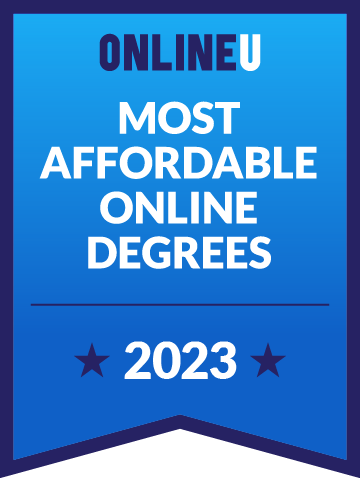 An online degree in counseling is an excellent choice for those who want a fulfilling career in the social services sector. A bachelor's program in counseling is an introductory degree that can explore substance abuse counseling, psychology, ethics, and family studies.
While graduates of this online degree can obtain entry-level positions, many pursue further education. After completing a bachelor's degree in counseling online, graduates have the knowledge and skill needed to pursue an affordable master's degree in counseling or an affordable PhD in counseling. However, for those who are uninterested in advanced studies, careers like case managers, program directors, or counseling assistants typically accept a bachelor's degree in counseling.
View our methodology for more details about rankings or learn more about us. You can also check out our overall list of the most affordable online degrees for further inspiration.
All tuition numbers were manually collected and verified
| Rank | School | Locations | Annual Tuition |
| --- | --- | --- | --- |
| # 1 | Aspen University | Denver (CO) | $6,000 |
| # 2 | Fort Hays State University | Hays (KS) | $6,806 |
| # 3 | Southern Utah University | Cedar City (UT) | $7,200 |
| # 4 | Union College - KY | Barbourville (KY) | $7,425 |
| # 5 | City Vision University | Kansas City (MO) | $7,500 |
| # 6 | Hobe Sound Bible College | Hobe Sound (FL) | $7,756 |
| # 7 | Nicholls State University | Thibodaux (LA) | $8,250 |
| # 8 | Peru State College | Peru (NE) | $8,970 |
| # 9 | Waldorf University | Forest City (IA) | $9,300 |
| # 10 | University of South Dakota | Vermillion (SD) | $10,643 |
Can I Get a Counseling Degree Online?
Students today have access to a wide range of online bachelor's programs in counseling, psychology, sociology, and related fields. Some bachelor's programs offer specializations, such as addiction counseling and substance use, marriage and family, Christian counseling, offender rehabilitation, and victim advocacy. These options prepare students to meet the unique needs of specific populations in a counseling setting. If you're considering a career in counseling, earning a bachelor's degree — whether online or in-person — is often only the first step toward achieving your professional goals. Most professional counseling positions also require a master's degree for state licensure.
Counselors typically follow a few different career paths depending on their interests:
Some pursue roles as school counselors, where they either work with children and teenagers in grades K-12 or adults in a higher education setting.
Others become mental health counselors and work in clinical settings. This may involve a focus with specific populations, such as older adults, children, couples, or families.
Substance use and addiction counselors work with individuals to help them overcome reliance on drugs, alcohol, and other substances that negatively impact their health and well-being.
Some counselors work with people who are incarcerated. They support them in prison and during their transition after release.
Online programs follow the same curriculum and degree path as campus-based programs. Many students prefer to take online classes due to their convenience, flexibility, and affordability. Some online programs include livestreaming classes held at set times, while others allow students to watch prerecorded lectures on their own time. Also, online classes are often available as accelerated part-time or full-time courses of study. Lastly, online degrees appeal to many students because they can be significantly more affordable.
Students interested in pursuing a counseling degree online should always seek an accredited program.
All the programs listed on this page are offered through accredited colleges and universities. Accreditation ensures colleges and universities are held to universal academic standards and indicates to schools/employers that graduates have received a quality education. Students interested in pursuing a counseling degree online should always seek an accredited program.
---
Is an Online Degree in Counseling Worth It?
When considering whether an online counseling degree is worth it, students should think about their professional and personal goals, why they're interested in the field, how much time and money they can invest in their education, and what they'll ultimately get out of it.
Professional counselors work directly with patients to help them overcome emotional, psychological, social, and physical difficulties that impact their personal life. Counselors connect people with the resources and tools they need to help them improve their overall health and well-being. If you feel compelled to work as a counselor, you'll likely need to earn a bachelor's and master's degree in order to become licensed, and an online degree is a viable option for either degree.
While a graduate degree in counseling is a requirement for licensure and certification, students do not need a bachelor's degree in counseling to enter a master's program or even the field. Those who earn their bachelor's degree in another field are still eligible to apply to a master's program in counseling, but they may need to complete additional prerequisites. There are also opportunities to work in counseling without a degree, such as through non-profits or working as a peer counselor, case manager, or an aid to a counselor.
Counseling Careers
It's also important to consider how much money you'll make after graduation and the employment rates for your chosen career path. The following salary data and job growth outlooks provided by the Bureau of Labor Statistics (BLS) can provide prospective students with a clearer picture of how their financial future may look in each career path. From the list of counseling careers below, school and career counselors tend to earn the highest median salaries, while rehabilitation counselors earn the lowest. Projected growth in jobs is highest for substance abuse, behavioral disorder, and mental health counselors, and it is lowest for correctional treatment specialists.
Correctional Treatment Specialists
Some counselors train to work with people who are either in prison or have been recently released. They provide direct support to people as they transition out of correctional facilities by creating rehabilitation plans that may include substance abuse counseling, job training, securing safe housing, and other resources/services. These counselors also administer drug testing and help people comply with other requirements upon their release from prison.
Marriage and Family Therapists
These therapists help couples and families work through a variety of issues to improve interpersonal relationships within their family.
Rehabilitation Counselors
Rehabilitation counselors work with patients who have physical, mental, developmental, or emotional disabilities to help them overcome any setbacks or limitations they may experience. This can include coordinating care, accessing resources or services, working with employers to help them understand employee needs, and helping clients work through any issues they experience in their life due to their disability.
School and Career Counselors
School counselors work with students in K-12 or college settings to help them navigate the academic, social, and emotional landscapes while enrolled in school. Career counselors, on the other hand, work with individuals in various stages of their professional life to support them in shaping their careers by determining some professional goals and the steps to achieve them.
Substance Abuse, Behavioral Disorder, and Mental Health Counselors
The BLS combines these three roles into one occupation. Although they can be distinct, often crossover exists between the positions.
---
Common Bachelor of Counseling Courses
Course requirements for a bachelor's in counseling differ by program but generally cover a few core subjects that prepare students to work with individuals experiencing challenges. Below are some of the most common program courses, which are intended to give students a firm foundation in the history and best ethical practices of the counseling profession.
Behavior Disorders of Children and Adolescents: Many counseling programs require a course sequence that covers issues that may occur across a lifespan. This course introduces theories of human development and methods for diagnosing and treating behavioral problems in youth. Students learn to examine the social contexts of their patients — including race, class, and gender — and the effects they have on their behavior.
Case Management: In this course, students learn the administrative side of their chosen field. The faculty teaches client assessment, treatment plan options, and the legal requirements associated with effective record keeping. Topics covered in this course may include treatment in various clinical settings, the assessment of a patient's home, and stress management related to caseloads.
Ethics in Counseling: This course presents a history of ethics in counseling and the currently accepted standards of ethical behavior. Professors often present hypothetical scenarios in which the correct behavior isn't immediately clear. Students focus on learning how to build trust with clients by adhering to legal mandates governing intervention, record keeping, and patient confidentiality.
Group Process: This course can be useful for understanding the social pressures on different client populations. Specifically, professors discuss the formation and function of various groups. The topics covered include social dynamics, leadership styles, and communication within a wider group.
Crisis Intervention: Students study how to assess clients who are experiencing mental health crises and apply proven techniques to improve the situation. They will be asked to consider the legal landscape and the ethical requirements of intervening in both real and hypothetical situations. Students who take this course as part of a concentration (e.g., substance abuse counseling) may be able to focus their work on scenarios related to their preferred population.
Pharmacology in Addictions Counseling: This course teaches the physiological basis of addiction. The aim is to better understand the brain chemistry underlying chemical dependency and the effects that various substances have on different body systems. This course may also cover prescription drug interactions and discuss how scientists design clinical trials to test the safety of drugs.
---
How Much Does an Online Counseling Degree Cost?
Generally speaking, online degree programs are more affordable than campus-based programs. In this list of affordable online counseling degrees, tuition ranges from $4,500 to $13,500 per year. The degree's cost depends on where you enroll and how many credits a program requires to graduate. For the 2020-21 school year, the average tuition rates for all online degree programs at public universities were $12,570 per year, while private colleges charged an average of $14,068 per year for online programs. On average, public universities are more affordable than private ones. Although, schools may offer institutional grants and scholarships to help reduce your education cost.
Average Online Tuition Quick Facts
Public Universities: $12,570 per year
Private Universities: $14,068 per year
A degree's cost also depends on whether you have credits from a prior college experience that you can transfer and apply toward your degree. Online programs often have flexible transfer policies that allow students to reduce the number of credits they need to finish their degree. Many attend community college to earn credits at a lower cost. Then, they can later apply these credits to their bachelor's degree (in accordance with individual school transfer policies). Alternatively, a student may decide to transfer their online college credits to an on-campus program.
---
Funding an Online Bachelor of Counseling
Students earning their online bachelor's in counseling qualify for the same financial aid as campus-based students. Financial aid comes from federal and state governments, colleges/universities, and private organizations (e.g., nonprofits or businesses). Federal and state aid is typically in the form of grants, work-study funding, and student loans. Scholarships from your college/university, your program department, private businesses, and nonprofit organizations can also help offset the cost of tuition and other educational expenses.
More than half of employers offer tuition programs as part of their employee benefits package.
Some students may also qualify for tuition assistance through their work. According to a 2019 study from the Society of Human Resources Management, more than half of employers offer tuition programs as part of their employee benefits package. Military students, veterans, and their families can also qualify for aid through the GI Bill® and other military tuition programs.
Always check program eligibility requirements to make sure you qualify, as certain factors may play a role, like accreditation or funding. Contact the financial aid office at your college to make sure any financial aid you receive can be applied toward your online degree.
Applying for Aid
Students apply for most types of aid by using the Free Application for Federal Student Aid (FAFSA). This form determines a student's financial need and eligibility for federal funding and additional aid from your state and university. Our comprehensive FAFSA guide describes how the application process works and some common mistakes to avoid when filling out the form.
After exhausting other financial aid options, students may take out federal or private student loans to help bridge the gap between gift aid and the cost of higher education. Federal student loans are generally preferred over private lenders due to their low fixed-interest rates and flexible repayment options.
While undocumented students are ineligible to receive federal financial aid, they qualify for grants in some states. Alongside state aid, many undocumented students use scholarships to help pay for their education, as some are open to students regardless of citizenship while others are specifically for undocumented students, like those listed by Immigrants Rising.
Where to Look for Additional Financial Assistance
Check with your program department and the financial aid office at your school to find out about additional funding opportunities. The following scholarships are open to counseling students pursuing a bachelor's degree:
Related Articles
2023 Most Affordable Online Colleges & Degrees
Explore the top affordable online colleges of 2023. Find cheap online associate, bachelors, master's, and doctoral degrees.
2023 Most Affordable Online Colleges for a Doctorate in Counseling
Curious to learn about the most affordable colleges for online doctorate degrees in counseling? Explore our 2023 list of graduate programs from accredited schools.