2023 Most Affordable Online Associate Degrees in Computer Science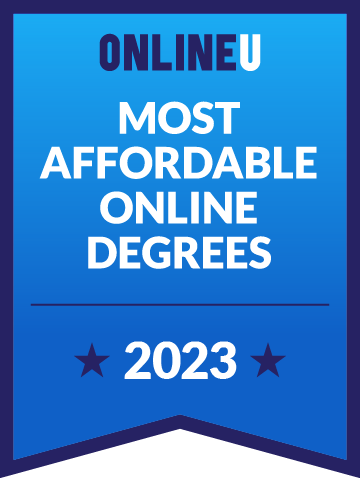 Organizations across all industries rely on the technical knowledge of trained individuals to keep their computer systems and networks operating as designed. An online associate degree in computer science can pave the way toward entry-level positions in this high-demand field and prepare you for transfer into bachelor's degree programs in computer science, such as those also offered online.
We've ranked programs by tuition so you can find one that meets your goals while helping you stick to your budget. Many schools on our list have open admissions policies, which means they accept 100% of applicants and increase accessibility to higher education. View our methodology for details about rankings or learn more about us. You can also check out our overall list of the best online associate degrees for inspiration.
All tuition numbers were manually collected and verified
Rank
School

Locations

Annual Tuition

# 1
Albany State University
Albany (GA)

$2,850

# 2
Clovis Community College - NM
Clovis (NM)

$3,404

# 3
Western Nebraska Community College
Scottsbluff (NE)

$3,426

# 4
Panola College
Carthage (TX)

$4,350

# 5
Metropolitan Community College
Omaha (NE)

$5,100

# 6
Southern Arkansas University Tech
Camden (AR)

$5,611

# 7
South Texas College
McAllen (TX)

(and 2 others)

$5,670

# 8
Minnesota State College Southeast
Winona (MN)

$6,280

# 9
Flint Hills Technical College
Emporia (KS)

$6,420

# 10

(tie)

Lake Superior College
Duluth (MN)

$6,600

# 10

(tie)

Oconee Fall Line Technical College
Sandersville (GA)

$6,600
Related Articles
2023 Most Affordable Online IT Associate Degrees
Discover the most affordable colleges for online associate degrees in information technology on our 2023 list.
2023 Most Affordable Online Associate Degrees
In 2023, we've ranked the most affordable online associate degrees. Read about each college to find the cheapest online programs with high alumni salaries.