2023 Most Affordable Online Master's Degrees in Biology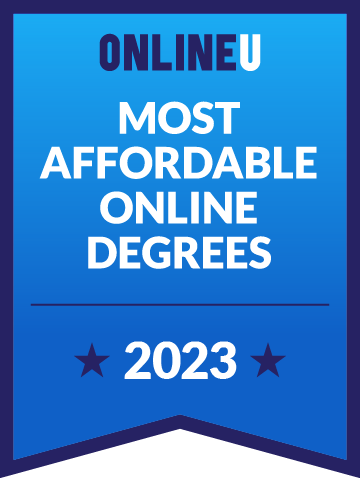 An online master's in biology allows students to study a variety of subjects related to the functions of living organisms and the natural sciences — such as anatomy, evolution, and ecology — as well as engage in the research methods and laboratory skills needed to start a fulfilling career. Given that biology is a broad subject, most programs include concentrations to narrow the scope of study. These options may include molecular biology, zoology, or environmental biology. Coursework covers cell and tissue culture, genome science, biotechnology, and biostatistics, among other subjects. Though we provide a list of exclusively online degrees, some programs may require in-person field work as part of their curriculum.
A master's in environmental science is a similar degree that will produce related career opportunities because it also integrates elements of biology. You can also check out our overall list of the most affordable online degrees for inspiration, or view our methodology for details about rankings and learn more about us.
All tuition numbers were manually collected and verified
Rank
School

Locations

Annual Tuition

# 1
Miami University - Oxford
Oxford (OH)

$6,435

# 2
Colorado State University - Fort Collins
Fort Collins (CO)

$7,050

# 3
Clemson University
Clemson (SC)

$7,485

# 4
Alcorn State University
Alcorn State (MS)

$7,493

# 5
Mississippi State University
Mississippi State (MS)

$8,085

# 6
University of Maine
Orono (ME)

$8,850

# 7
University of Northern Colorado
Greeley (CO)

$9,135

# 8
University of Nebraska at Kearney
Kearney (NE)

$9,702

# 9
University of Florida
Gainesville (FL)

$10,353

# 10
Arizona State University

Tempe (AZ)

(and 4 others)

$10,497
Related Articles
2023 Best Online Master's Degrees in Biology
View rankings of the best online master's in biology programs for 2023 with data on tuition, salary, debt, and return on investment.
2023 Most Affordable Online Master's Programs
Explore the most affordable online master's degree programs in 2023 and choose the one that's right for you.