The Degrees with the Best ROI During the COVID-19 Recession
Every industry in the world has been impacted by COVID-19—some for the better, but most for the worse. In addition to the financial fallout, the particulars of this pandemic have forced fundamental changes to the way society educates, trains, and structures the workforce. Social distancing has kept countless college students off-campus and logged on to virtual classes, and also locked many employees out of the office and into Zoom meetings. Though the circumstances are less than ideal, the rise of remote learning and working is making new opportunities available to a larger, more geographically diverse group of candidates.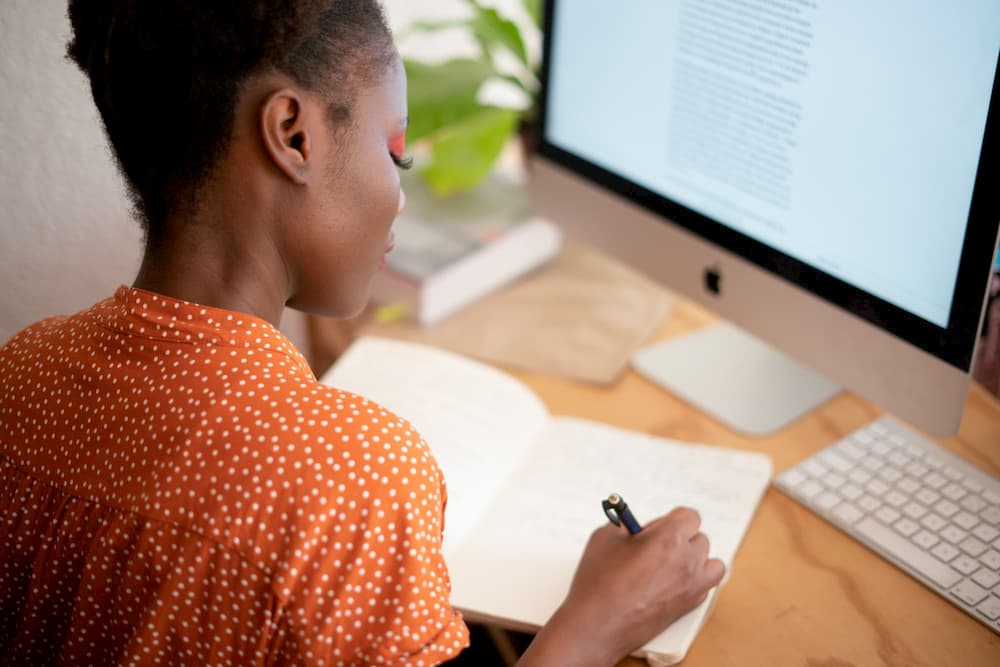 For current and future students, the question of how and what to study has never been more fraught. With economic conditions already worse than the Great Recession, many would, of course, like to simply choose degrees with the best return on investment (ROI), which could prepare them for a secure job in a steady or growing industry post-graduation. The hard part, though, is figuring out exactly which diplomas will have a great rate of return in the post-coronavirus landscape.
How to calculate degrees with the best ROI
Determining which degrees will net the best ROI isn't quite as easy as a simple equation. Not only does a formula fail to take into account the intangible aspects of your education and career choices, but all estimates of a future return on investment are based solely on current projections.
However, a basic calculation might look like this:
Final Value - Cost of Investment = Net Return
To estimate the "Final Value" of a degree, consider the likelihood that you could get and maintain a position in that field (job security) and the total compensation you could expect to net from it (salary and benefits). Job security can be especially hard to come by in a recession, but LinkedIn found that this current economic climate favors healthcare providers. That's further evidenced by a recent Indeed list of the most in-demand jobs, almost half of which were in healthcare.
The "Cost of Investment" is more than just tuition. You'll also need to factor in the cost of materials, living expenses, lost wages, and maybe even health insurance. Consider, too, ways to offset some investment costs, including scholarships and other types of financial assistance. In the wake of COVID-19, the CARES Act provides students with emergency grants to cover expenses related to "the disruption of campus operations" due to the pandemic. Not everyone is eligible, however, which has led to the creation of private relief funds like the COVID-19 Student Emergency Aid Initiative.
When calculating ROI, think long-term. Think over your lifetime, not just the next five years. For example, if the total cost of your bachelor's degree is $80,000 and it helps you land a 20-year career that averages $50,000 a year, your ultimate ROI would be in the ballpark of $920,000.
The degrees with the best ROI during the COVID-19 recession
During a recession, the degrees with the best ROI are often the ones that have a relatively affordable upfront cost and act as stepping stones to careers in industries that are "recession-proof," or more in-demand than other hard-hit sectors.
Education and healthcare have seen steady increases in employment over the last 30 years, regardless of overall economic trends.
And both appear poised to continue growing during our current crisis, especially since COVID-19 has forced each sector to innovate—from pharmacology to online learning—in ways that may result in even more (and different) jobs.
The same social distancing measures forcing businesses to accommodate employees working from home have benefitted some companies in the tech industry. Sectors like cybersecurity and e-commerce are now experiencing an increased hiring demand that will likely continue post-COVID.
Most of the jobs in these thriving career fields require that applicants have a college degree. And most of these degrees can be earned online, which can provide a significantly lower "cost of investment" than traditional on-campus diplomas, which carry a total price tag of $100,000 to $200,000 on average. Let's take a look at some of the ROI projections for recession-proof degrees, using data taken from the U.S. Bureau of Labor Statistics (BLS).
Degrees in Healthcare
The healthcare industry is full of recession-proof jobs that have become even more urgently needed due to coronavirus. No matter where you work in this industry, however, careers in this field pose obvious health risks. If you're interested in one of these degrees, you should consider that occupational hazard as a factor when calculating the potential ROI. It will likely be a bigger impediment for someone with a compromised immune system, say, than it will for others.
| | | | |
| --- | --- | --- | --- |
| BA or BS in Healthcare Administration | Healthcare Manager or Administrator | $100,980 | 18% |
| BS in Nursing | Nurse | $73,300 | 12% |
| BS in Medical Laboratory Technology | Clinical Laboratory Technologist or Technician | $53,120 | 11% |
| Associate's Degree accredited by CAPTE | Physical Therapist Assistant or Aide | $48,990 | 26% |
| BS in Health Education | Health Educator or Community Health Worker | $46,910 | 11% |
According to the BLS, registered nurses earn an average annual salary of $73,000 per year—over $30,000 more than the median annual wage for all workers. Nursing is also expected to grow 12% by the year 2028, which is far faster than the national average.
That's a substantial ROI when you consider that the average total tuition cost of an online bachelor's degree in nursing is less than $36,000, and just over $17,000 for a master's degree in nursing.
Healthcare managers and administrators are similarly indispensable to hospitals and clinics and tend to have even brighter economic prospects than nurses. The yearly median salary for healthcare managers is just over $100,000 per year, and the profession is expected to grow a whopping 18% by 2028. The initial cost of investment would also be a bit higher, however: Earning an online bachelor's degree in healthcare management would set you back $48,048 on average, while a master's would typically cost $28,728.
Other careers in physical therapy, health education, and medical lab technology are also projected to see significant growth over the next few years. Jobs in those fields require a bachelor's or associate's degree, and sometimes certain certifications, depending on the state.
Degrees in Education
Though not quite as lucrative as healthcare, education is another service that will always remain essential regardless of economic conditions. In fact, Glassdoor has cited teaching as the number one most recession-proof job, thanks to a combination of strong labor unions and consistent demand. That said, new opportunities are emerging in the industry, in part due to COVID-19.
Teachers make an average annual salary of over $60,000, and although the field is only expected to grow a modest 4% by 2028, educators are always needed. Many educators who go on to pursue a master's degree are eventually able to obtain an administrative position that can earn them close to a six-figure salary.
As for the initial cost of investment, earning an online bachelor's in education costs an average of $42,848, while a master's will total $17,866. Learning online saves you the thousands of dollars that on-campus students spend on room and board, though the experience is almost never completely virtual. Most online schools will help facilitate teaching opportunities for education majors, based on the state's unique certification requirements.
Demand for postsecondary teachers is expected to rise 11% by 2028—possibly a reflection of the growing need for more educators as learning shifts from the classroom to the virtual realm. To teach at that level, you'll likely need a doctorate, though at some levels and institutions, a master's degree is sufficient.
Degrees in Software Development and Information Security
Our increasingly remote workforce and student population are demanding access to and support for tools that make working and learning from home not just possible, but enjoyable and productive. As a result, the use of virtual meeting software, communication tools, and project management platforms is booming. And jobs in software development are poised to become increasingly prevalent, with a very substantial 21% growth expected by the year 2028.
More businesses operating in the cloud, thanks to a growing remote workforce, will also require greater security measures. Like software development, information security is going to experience explosive growth, with a whopping 32% increase in employment over the next eight years.
The IT departments of various organizations are also likely to rise in numbers in our increasingly connected world. Computer network support specialists earn more than the national average, and jobs in that field are expected to grow at more than twice the national rate.
Between the strong salaries and high growth estimates, this could be an especially lucrative field of study. An online bachelor's degree in computer science could help you gain entry into any of these professions, and would only cost an average of $48,400 in total tuition. You can also prepare for these profitable careers by pursuing more niche diplomas, like online degrees in cybersecurity, which cost $45,820 on average.
Online degrees can increase your return on investment
With enrollment likely to drop as colleges consider staying closed until 2021, the advantages of an online degree have never been more apparent. Social distancing will increasingly blur the lines between "online" and "on-campus" education, and the distinction between traditional and online degrees is becoming less and less important to employers these days.
Many bachelor's and master's programs accessible online can prepare you for some of the most recession-proof jobs available. In 2020, nursing actually ranks as the highest-earning online bachelor's program, with graduates from top schools like Mercy College making a median salary of over $96,000 per year.
Identifying the degrees with the best ROI during the COVID-19 recession is as much a personal calculation as it is a mathematical one. But to get a better handle on the numbers side of the equation, take a look at what some of the best online colleges for earning potential have to offer.
Last Updated: June 10, 2020