The Class of 2020: Optimal's New Teammates Share Perspectives on Online Learning and Graduating Into a Pandemic
Last spring, millions of students across the country were unexpectedly thrown into online classes when higher education made the switch to remote learning. The COVID-19 pandemic forced colleges and universities to quickly roll out plans for online classes, and some adapted better than others. To get an in-depth perspective on student experiences, we interviewed four of our new employees who graduated in the Class of 2020. Each of them made the switch to online learning in the last months of their senior years, then set out to launch their careers in a pandemic-driven recession.
Our New Teammates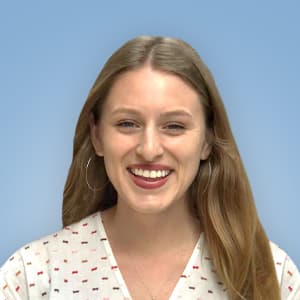 Niki Seligman
University of Washington
B.A. in International Studies and Psychology
Niki graduated from the University of Washington in Seattle with a degree in International Studies and Psychology. She's now our content strategist for OnlineU, and focuses on meeting student needs through accessible, thoughtful content.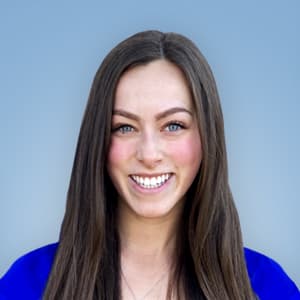 Celeste Harms
Washington State University
B.A. in Journalism and Media Production
Minor in Business Administration
As our new marketing manager, Celeste conducts research on content opportunities and assists in outreach and branding efforts. She studied Journalism and Media Production with a concentration in Broadcast News at Washington State University.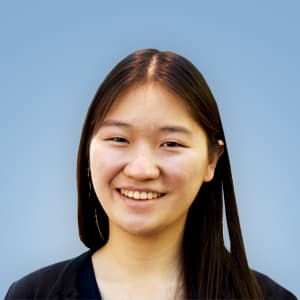 Jessie Yee
Cornell University
B.S. in Information Science
Minor in Film and Game Design
Cornell University graduate and New York City native Jessie moved to Seattle this summer to join our team as a college rankings specialist for OnlineU. She majored in Information Science with concentrations in Digital Culture and Production and User Experience.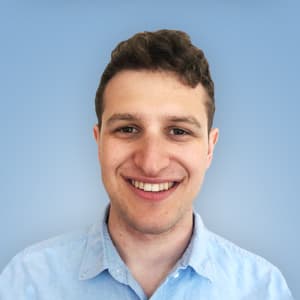 Jules Ginsparg
Northeastern University
B.S. in Mathematics
Minor in Computer Science
Jules, the newest addition to our development team, graduated from Northeastern University where he studied Mathematics and minored in Computer Science. He left Boston and moved to Seattle to join us as a software engineer this summer.
How was the switch to online education when the pandemic first hit?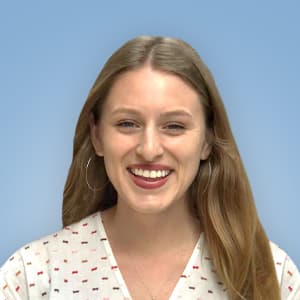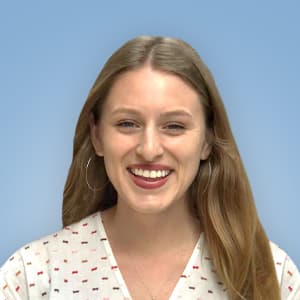 Niki: Because I was a senior in my last quarter, the switch was pretty manageable. I know it was challenging for professors to move their courses online but they did a really good job of it.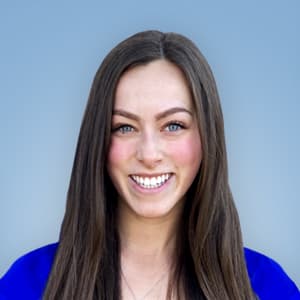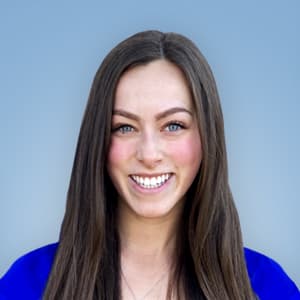 Celeste: The switch to online education was a bit challenging. It all happened very abruptly, so there wasn't much of a transition period. It felt like there were two types of professors: ones who "dumbed-down" the class content and lesson plan to make it easier, and ones who maintained the same expectations online that they had previously held for in-person classes but didn't offer the same level of in-person resources. Either way, it felt like the quality of education decreased.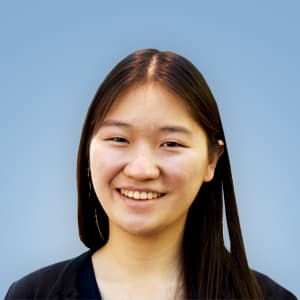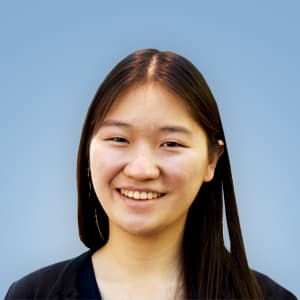 Jessie: My school had two announcements within the same week, which resulted in emotional whiplash. Initially, they announced that all courses would eventually switch to virtual instruction. Some teaching staff began trying to account for this immediately and started adjusting the syllabus for the remainder of the semester. Others tried to continue with business as usual for as long as possible. Four days later, Cornell announced that all classes were suspended for three weeks, effective immediately. I think the teaching staff did the best they could and there were just a lot of external factors that made the online portion of class a strain.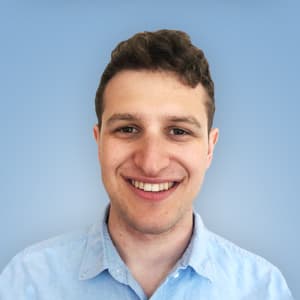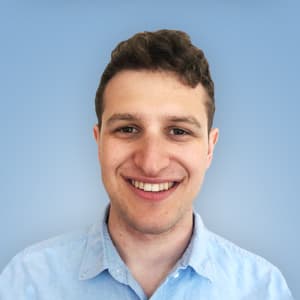 Jules: Very difficult. Northeastern didn't have that much pre-existing architecture to support online classes, and a lot of teachers weren't very prepared. I was only taking two classes my last semester, and they were both pretty discussion based; the shift to online made discussion significantly harder and more awkward.
What did you like about online education?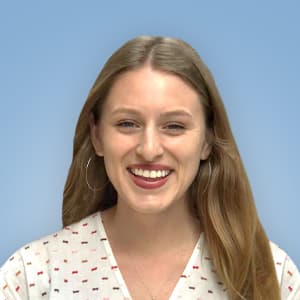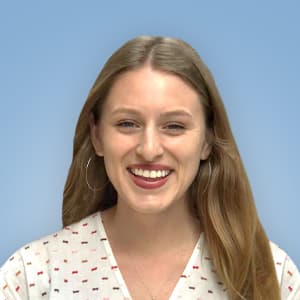 Niki: There were some silver linings to the move online, such as having more time in the day without the commute to school and having the ability to rewatch recorded lectures when prepping for exams.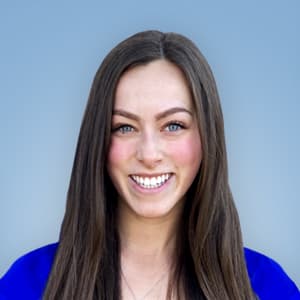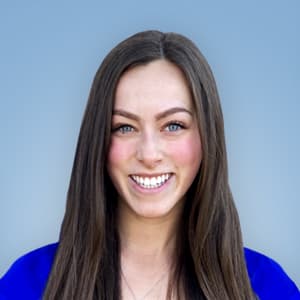 Celeste: I liked having the option to take classes on my own schedule. It gave me more flexibility. Instead of having set lecture times, most of my professors would upload the lecture videos in advance and allow us to watch them on our own time. It was definitely an adjustment, and really required you to hold yourself accountable, but it enabled me to adjust my schedule day-by-day.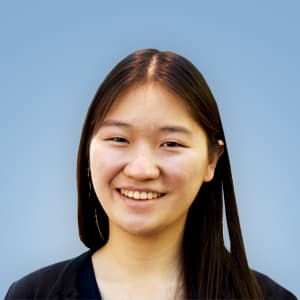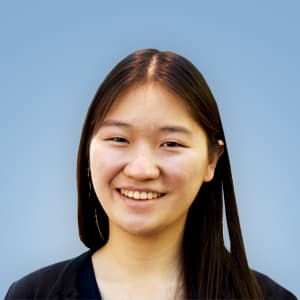 Jessie: I really liked that many courses recorded lectures for students to be able to rewatch later, especially when studying for exams, since this is not a standard. I liked that my professors were understanding and accommodating of people's situations, but I think this was more due to COVID-19 and whatever personal situations arose because of it rather than the fact that they were teaching online.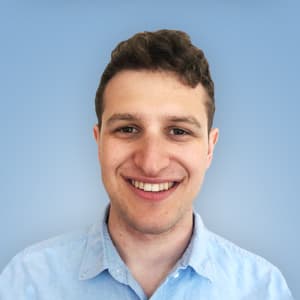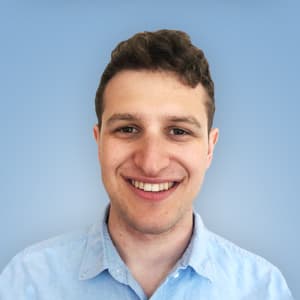 Jules: I did like having a lot more flexibility with my schedule! I'm not really a morning person, so being able to have a bit more flexibility by listening to pre-recorded lectures was very helpful. Also, this is an incredibly specific thing, but I'm pretty nearsighted and only realized this halfway through my last semester. I got glasses before the switch to online, but not having issues seeing the board was nice!
What was most difficult with the switch to online education?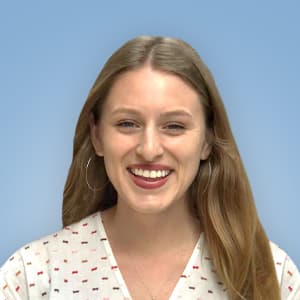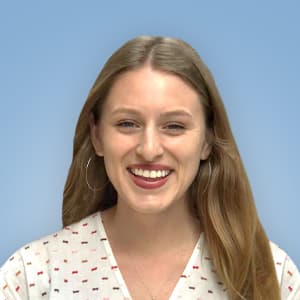 Niki: Class discussions suffered, as people generally feel uncomfortable in online formats and put themselves on mute. Also, it was difficult to control your working environment, especially when taking exams. The anxiety of having WiFi issues during important courses or exams was also very prevalent. Finally, a lot of time in courses was spent on the mechanics of moving online, at a detriment to learning course content.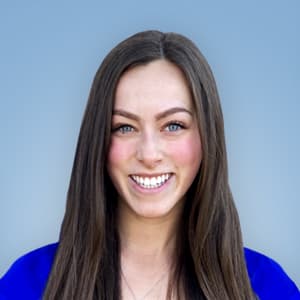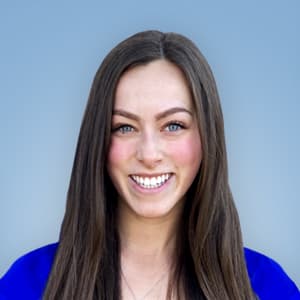 Celeste: It happened so suddenly, and it took a while for students and teachers alike to adjust and address any technical difficulties. There was definitely a learning curve for everyone. Professors had to scramble to completely restructure their courses. Some professors were less understanding than others about students' struggles, whether it be trying to get in touch with classmates for a group project, struggling to get into a Zoom lecture, or having microphone or audio issues in virtual classes.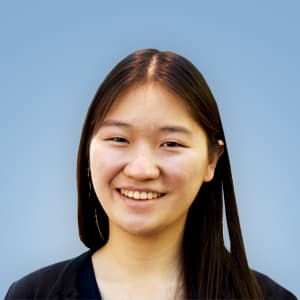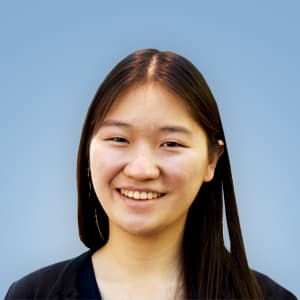 Jessie: With the way my classes switched to virtual instruction, I immediately fell out of touch with the other students in some of my classes. Almost everyone turned off their video and were muted during live classes. While some people still responded, it definitely felt like we'd lost the atmosphere of having a discussion that we had in person.
Overall, I think the lack of standardization in how teaching staff were required to adapt to online learning was the most difficult hurdle. I also feel like I lost a lot of the structure in my day, since some of my classes no longer had scheduled time slots and I no longer had a part-time job.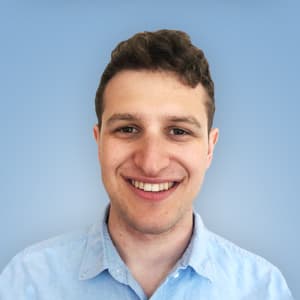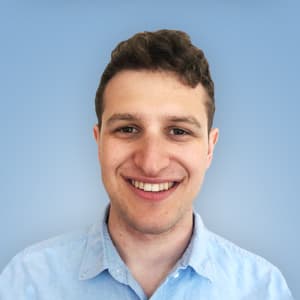 Jules: It's hard to say what was disruptive specific to the switch to online education, given that most of the disruption came from COVID, but spending all of my time in my room was particularly bad for my work habits. I think there's a lot of value in separating your living space from your working space, so once COVID dissipates a bit I'd definitely recommend finding somewhere else to work and take classes like a coffee shop or library!
Which subjects were easiest to study online? Which were most difficult?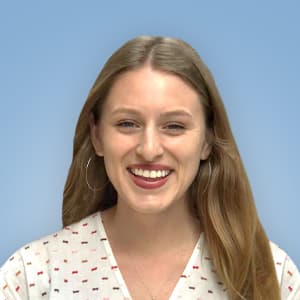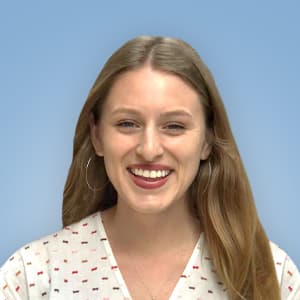 Niki: I had a course called Psychobiology of Women that was incredible, despite being online. The professor put a lot of effort into making the course as challenging as it is in person, while also figuring out how to lead discussions effectively and be flexible with student circumstances. While the subject plays a factor in how easily something can be moved online, it seems to be equally important to have a committed and talented teaching team that works to provide a quality education while being flexible and understanding.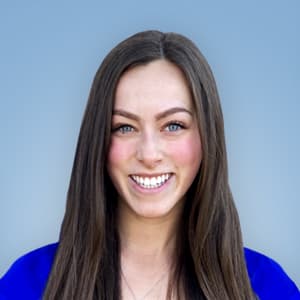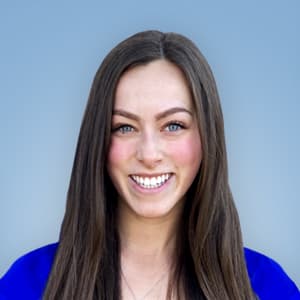 Celeste: I felt that subjects that were lecture-based, with assignments that consisted primarily of independent work, were the easiest to learn online. Courses that were based more on group work or in-person discussion were frustrating because you couldn't simply meet with your group on campus or discuss ideas in class.
I was grateful that I took my broadcasting capstone course in the fall because it would've been extremely challenging to take online – we had class each day, 12 hours of lab time per week, and had to record and produce news packages outside of class on our own time. Producing live newscasts may have been a valuable and relevant experience for students taking the class in the spring, but it seemed overwhelming to me!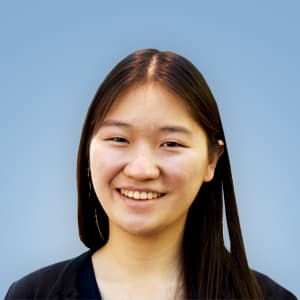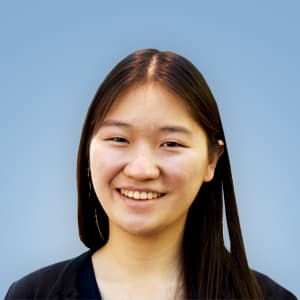 Jessie: My film class was easy since all the work was essentially the same. However, we no longer attended the theater to watch weekly films in person, which a lot of students said they missed. Also, the small group discussions during our lecture were no longer possible since this professor switched to pre-recorded lectures.
My game design course had difficulties in switching because we had to change the frameworks we'd set up and gotten used to. The variation in home set-up (with WiFi) was particularly obvious in this class. Some students needed to take breaks from the class for days at a time or leave the class entirely, which made it difficult to plan for upcoming milestones.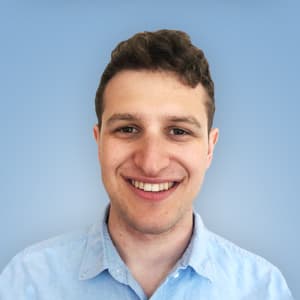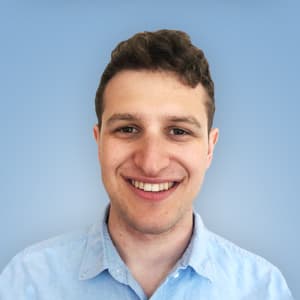 Jules: I was only taking two math classes, so it's hard to say, but I suspect computer science classes would have been easier to switch with since those classes tended to be more "talking over code" while my math classes were a bit more focused on working through problems together.
What could your school or professors have done better to improve the online experience?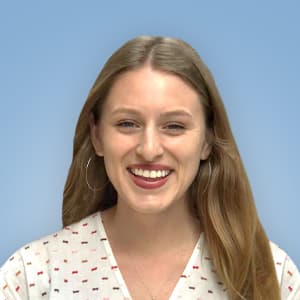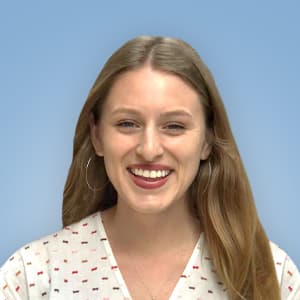 Niki: I think the professors and staff did a wonderful job adjusting to online education, given the suddenness and novelty of doing so.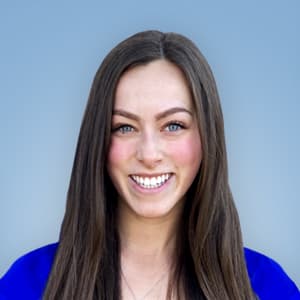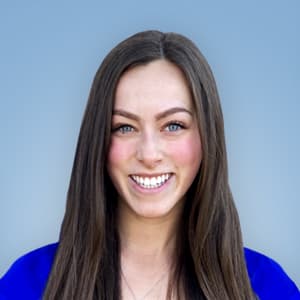 Celeste: Refund money to accommodate the adjustment to online learning. They also could have provided a greater chance for connection by still promoting virtual discussions with our peers. Hearing the perspectives of those around you allows you to grow and enhance your understanding of different topics. When we moved online, classes that had more of a discussion-based structure became strictly lecture-based, and often consisted of pre-recorded videos, completely eliminating the chance for interaction between students and their peers and professors.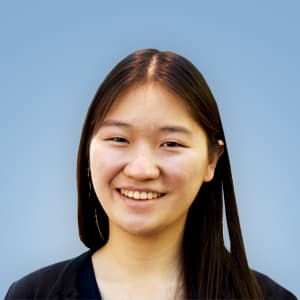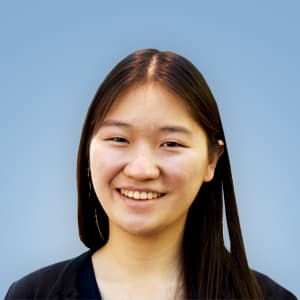 Jessie: I think it would have been helpful if the school set up standards for online learning, if not across the university, at least across colleges or departments. For example, some classes created forums on Canvas for students to "chat with each other" or ask questions, but I think these were rarely used, as it felt much more formal. My game design teaching staff set up a Discord server, which matched students' comfort level and enabled them to speak casually with peers and teaching staff, since Discord is a platform many of us were familiar with.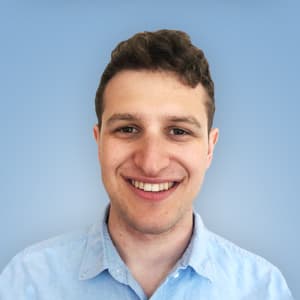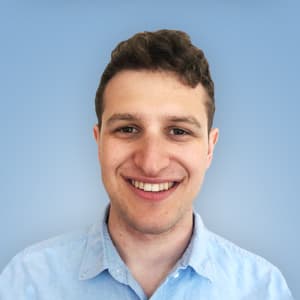 Jules: Better communication and better technical equipment are probably the big things. One of my professors was understandably not prepared to switch to teaching online, so he had some technological difficulties with his internet connection and laptop that wasted a fair amount of time.
Overall how satisfied were you with the switch to online education?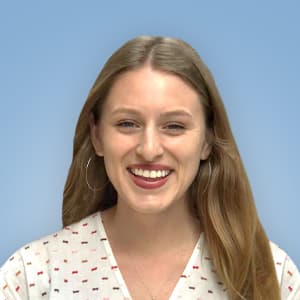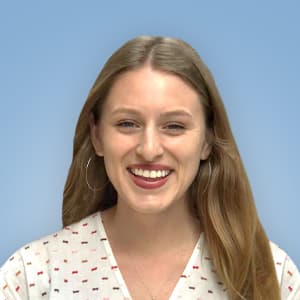 Niki: I was satisfied with the switch, given the circumstances. The most important thing right now is making sure people are healthy and safe, and while the rushed switch to online classes was not without glitches, I felt my professors and classmates adapted the best they could to the dynamic situation.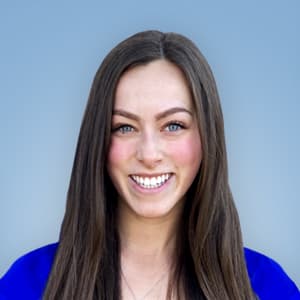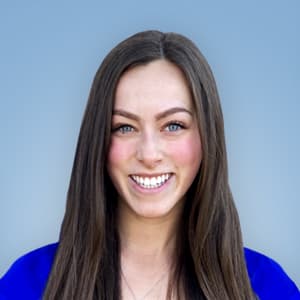 Celeste: I feel bad for my professors, because I think most of them tried their best. But it probably would be more beneficial to take online courses from a professor who is actually experienced with and trained in teaching online.
I also was frustrated by the financial aspect. I was stuck paying an in-person tuition, without any refund from the university, and without access to in-person resources. Part of my tuition and fees are supposed to go to a gym membership at the rec center, free tutoring on campus, and study spaces around campus – my access to all of these resources was revoked without any financial compensation. I was paying more than I would normally have to pay for online classes, while getting no additional benefit.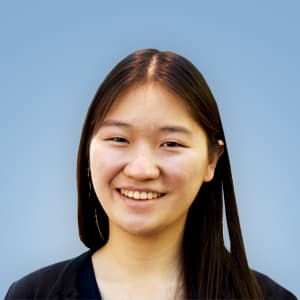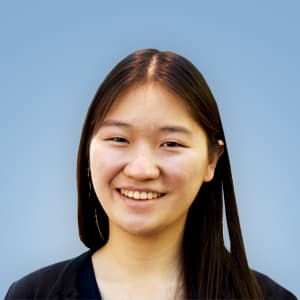 Jessie: I was somewhat satisfied with the switch to online education overall. I think my frustrations were more related to the fact that the classes unexpectedly switched to being online mid-semester. If I were taking classes in Fall 2020, I would be mentally prepared to know they would be online or hybrid. The classes I chose were mostly just not well-suited for online instruction.
One of the most unsatisfying things about online instruction was that the end of the semester felt very anticlimactic. There was a glaring lack of senior-oriented virtual events and graduation celebrations. My school did not have any graduation events for the class of 2020 since they intend to reschedule them to the summer of 2021.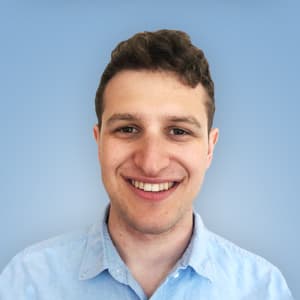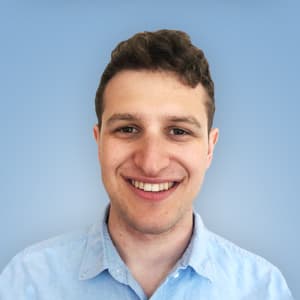 Jules: Personally, not very, but this was under such specific circumstances it's hard to generalize my experiences. I also was taking classes that were a lot more discussion-based, which made things harder.
Do you feel like your perspective changed about online education?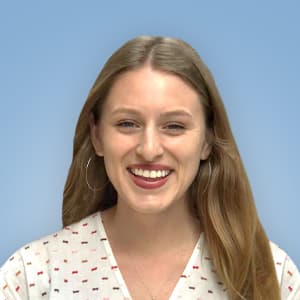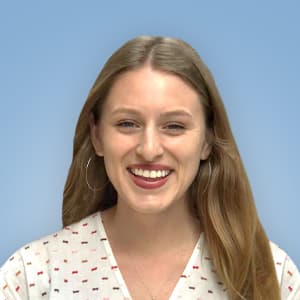 Niki: Yes – the benefits and drawbacks became clearer to me. On the positive side, there was a lot more flexibility and time saved, as well as content available online for studying. The accessibility of online education is really wonderful in that regard. On the other hand, it was clear that inequalities were exacerbated with the sudden switch to online, depending on student financial circumstances and living situations.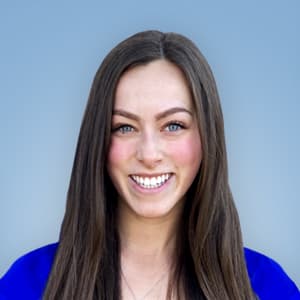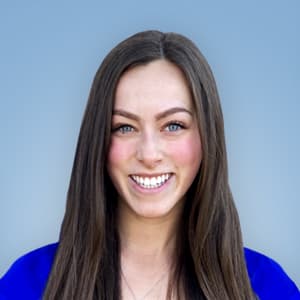 Celeste: I feel like I gained a greater appreciation for online students. Many of them balance other requirements, like families and careers, in addition to their course load. I can empathize how challenging that must be, and understand how beneficial it must be to have a flexible class schedule thanks to online courses. I also recognize that online classes are by no means "easier" – the level of challenge presented by a class does not depend on whether it is conducted online or in person, but on the professor and the class content as a whole.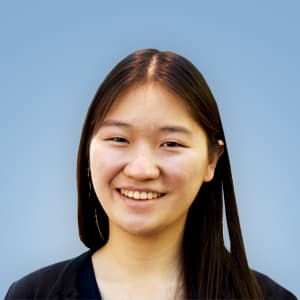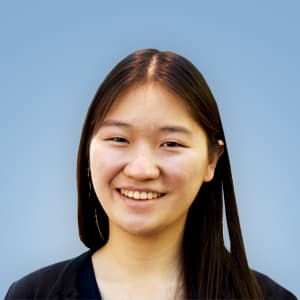 Jessie: This experience has shown me just how different in-person and online education are and that online education requires different tools and teaching styles to be effective. I needed to be a lot more self-driven to remain successful since it largely felt like I didn't have any peers and therefore any peer support. I think I would need to retry online education in a setting where I was knowingly going into an online program to have a fair perspective on what it's like firsthand.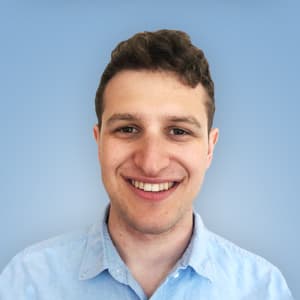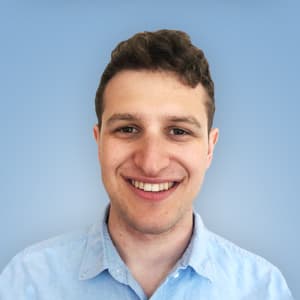 Jules: Not really. I always thought that online education was a helpful tool when used correctly, but this was very suboptimal so it didn't really influence my perspective on fully-online education.
What advice would you give to students taking online courses for the upcoming semester?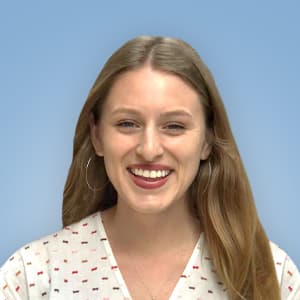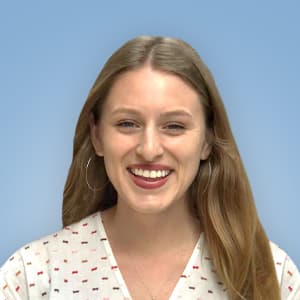 Niki: First, be patient with yourself and with your classmates and professors. Everyone is learning how to adapt at the same time, and it might get messy sometimes, but being patient and flexible is so important right now. Also, if you can, make efforts to engage with professors and classmates just as you would in person by attending virtual office hours and virtual study groups.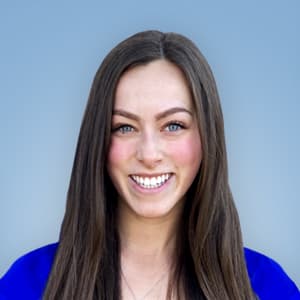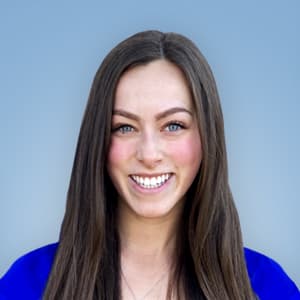 Celeste: Stay organized! Whether it is through a planner or an online calendar, make sure you have a method that works best for you to keep track of all your assignments and deadlines. It also helps to have means of support and connection, even virtually, so be bold and reach out to your fellow classmates. Create group messages to ask each other questions, remind each other of deadlines, and form your own cohort.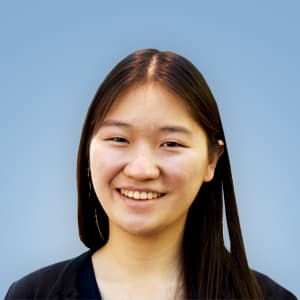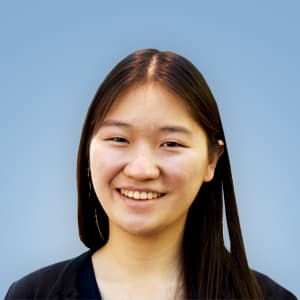 Jessie: I would advise students to form groups with their classmates and peers in order to maintain active communication about classes. It helped me personally to still watch lectures at their typical time, even if they were pre-recorded.
If possible, separate your time between school and free time. I know a lot of students, like myself, tend to spend the majority of their time working, and I think this was worsened when I was just home all the time. Having separate physical locations where you work and relax is helpful.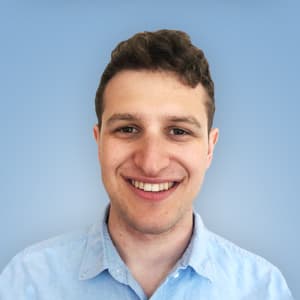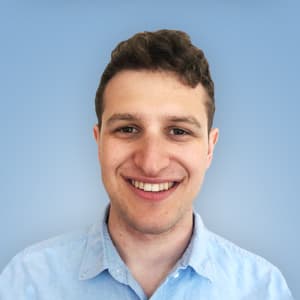 Jules: Find a way to stay in touch with people! Online classes get very lonely sometimes, and keeping in touch with your friends in whatever way you safely can really helps keep you sane and stable.
How was the job search during the pandemic? Were concerns heightened because of the recession?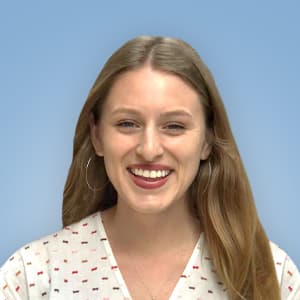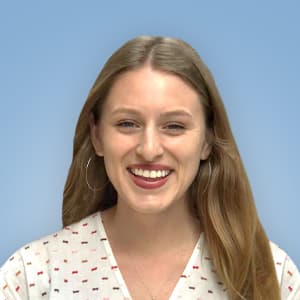 Niki: Oh gosh. The job search is never easy, especially for recent graduates, and this is exacerbated by the pandemic. We're told to take any job in this economy but that advice doesn't account for financial circumstances or factors related to health that can narrow available choices.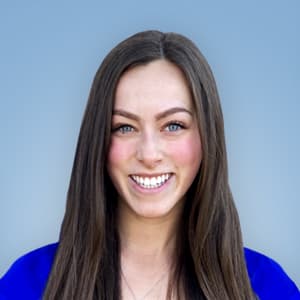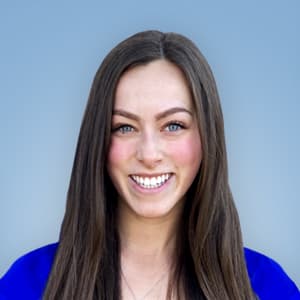 Celeste: Concerns about finding a job were absolutely heightened because of the recession. Many positions that I applied for in early 2020 were completely eliminated once the pandemic hit the U.S. Hearing statistics about the constantly increasing unemployment rate on the news each night certainly amplified the pressure. I've always wanted to experience the excitement of living in a big city while I'm young and don't have as many commitments. However, when this pandemic started, I decided to stay closer to home. It made me feel safer and more secure, given the uncertainty of everything right now.
I also turned down some job offers because of conditions. I got offered a job as a news reporter in Montana but I didn't want to move that far away from my family to a state in which I knew no one. I also didn't want to be in the type of job role that would require me to be interviewing people face-to-face at a close range (which is, of course, a big part of being a news reporter!).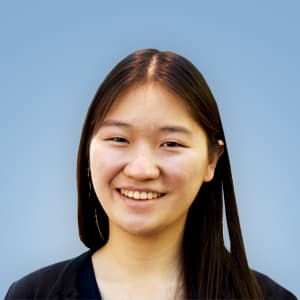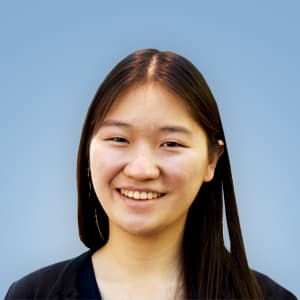 Jessie: The job search during the pandemic was definitely one of the most stressful periods of my life. It reminded me of the college application process in my high school, where it was taboo to discuss where you were applying and students didn't really announce where they were going until closer to graduation. However, it felt even more stressful since I kept hearing about internships and job offers that were postponed or revoked due to the pandemic. I'm pretty sure I spent almost all my time thinking about the job search. I felt like there was even more social pressure to not discuss details of the very stressful job search with friends.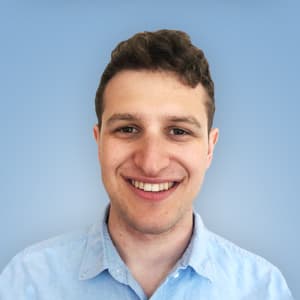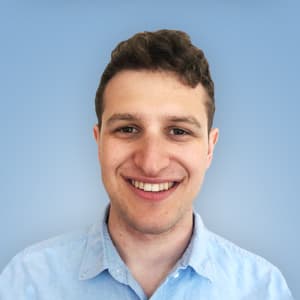 Jules: Very difficult. I had multiple companies cancel positions while I was in the process of interviewing for them, many of my peers had job offers rescinded due to COVID, and there was a lot of anxiety over what happened to graduates in the 2008 recession. I was lucky to be in a field with a lot of stability, and my peers and I still had a lot of trouble; my friends in other majors had a lot more trouble, and a large chunk of them still haven't been able to find jobs. Personally, it took me 140 applications to get this job!
What advice would you give to students searching for a job during the pandemic?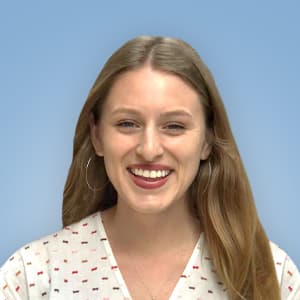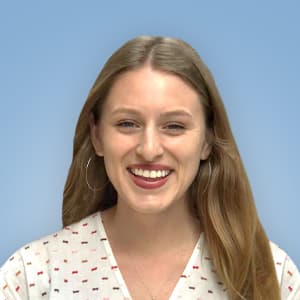 Niki: Reach out to your network of professors, mentors from internships, and other people you know, even if their field doesn't directly relate to your experiences and goals. If you're comfortable doing so, schedule a virtual coffee hour with them to hear about their career path and to get advice. These connections will be important when it comes time to provide references to a future employer, but beyond that, this is a good time to hear from people further along in their careers and reflect on your own career goals.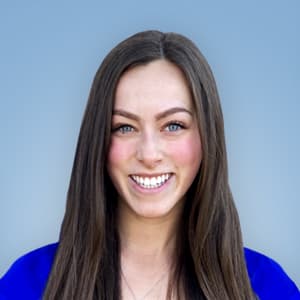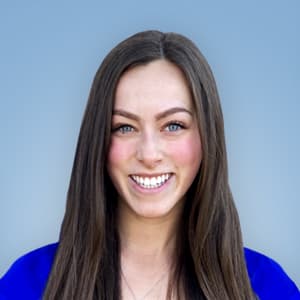 Celeste: Recognize that millions of other people are in the same boat as you. Everyone is overwhelmed by the circumstances and many are stressed about finding a job. You are not the only one feeling the weight of this. It's okay to lean on other people and feel through things!
Also know that it's okay to still be picky. Know what you're looking for, know your worth, and be patient. If you are in a position where you can wait it out, recognize that the right job is worth the wait! Be intentional about the jobs you apply for and interview for. It may cost you a couple extra months of not having a job, but it will be far worth it in the long run to find a role that fits your interests, a team that encourages you to grow and thrive, and a company you genuinely like.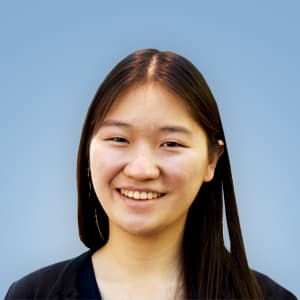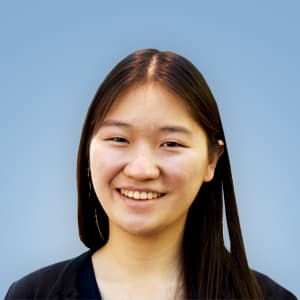 Jessie: My main advice would be to try to connect with others as personally as possible. Right now, everyone's viewing each other through a computer screen or a wall of text. Remember that whoever's on the other side of your application might also be dealing with a lot. Job searches aren't easy, particularly now. I know advice to persevere is easier said than done, but it does pay off. Hang in there! Give yourself a break every now and then.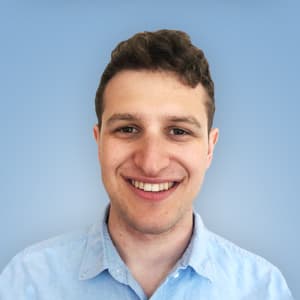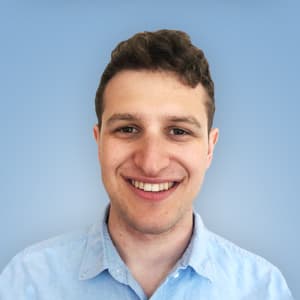 Jules: Good luck! The important thing is remembering that it's a numbers game. You just have to keep on applying. Rejection also feels a lot less personal, since you're competing against a lot more people in a drastically different labor market. In some ways, certain aspects of job searching have been made easier. Applying to jobs across the country is a lot easier than it was before, since interviews are all remote. That's pretty much all I have on the positive side of things. Overall, it's going to be a very unpleasant experience, and just remember to have patience with yourself. These are particularly nasty times, and having trouble finding a job right now is totally normal and nothing to be ashamed of.