Student Spotlight: Meet our first Online Degree Scholarship winner, Mainhia Ly
Ask any of the 3.25 million students enrolled in online education in a year why they chose an online program, and they'll likely tell you these two things: it's more affordable and it's more convenient.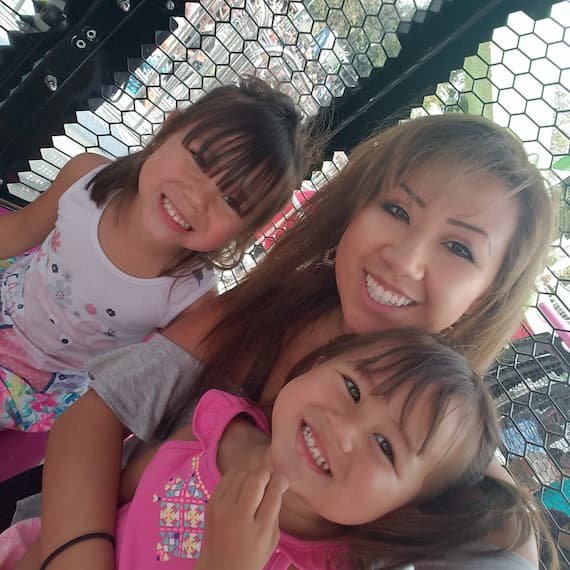 Mainhia Ly is the winner of our 2020 Online Degree Scholarship, a $5,000 award for online students who demonstrate financial need. These aspects of remote learning benefit her in a big way.
She's not only a full-time student taking more than a full course load to finish her degree early - she's also a full-time single mom to two daughters, ages 5 and 7, and a full-time employee at the Minnesota Department of Transportation.
Balancing all of these aspects of her life means she's scheduling video meetings with classmates on her lunch break, squeezing a quiz in before work, or clocking study hours after she gets her kids to bed.
'"Because I'm juggling between being a mom and a full-time employee, online was the only suitable option for me,'" she said. '"Having two young, energetic daughters takes a toll on my mind and body, so this opportunity to study and get my degree online is heaven-sent.'"
As a working adult and parent, Mainhia's story embodies the characteristics of so many online students – 70% of them work full- or part-time on top of their studies, and 41% are parents.
She chose to enroll online at Metropolitan State University because it was easier to fit into her already packed schedule, and more financially feasible on a limited budget.
Four years ago, her life looked very different. She was living in a suburb just outside of Minneapolis with her husband and two daughters, working for her in-laws at their real estate company.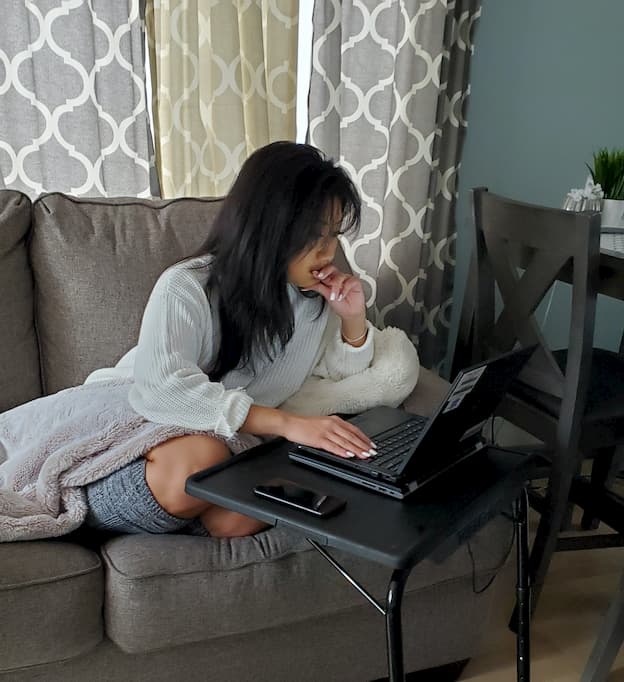 When she and her ex-husband chose to end their marriage in 2017, things did not go the way she expected. She suddenly found herself alone, moving cities, and facing the realities of being a single parent.
'"I had $13.80 in my bank account, no job, no assets, and two young daughters,''" she said. '"I moved back in with my mother and had never felt so humiliated, ashamed, and broken in my life.'"
Moving back in with her parents was a hard choice for Mainhia, but it allowed her to do the only thing she could in the face of such a difficult situation. With encouragement and support from her family, she picked herself back up, found a new job, and started figuring out her game plan.
Her parents urged her to go back to school, but she wasn't sure what she wanted to do with her future and needed some time to become financially stable again, save money for school, and figure out what she wanted to get her degree in.
She started a new job as a Transportation Program Specialist with the Minnesota Department of Transportation, and is still with them today. She soon found she loved working with people, managing teams, and overseeing projects.
'"It wasn't until I got into the public service that I was challenged to deliver multiple projects on various deadlines,'" she said. '"I realized I had a lot of fun, and I kept asking for more involvement in projects and to work alongside professionals of all ages and backgrounds.'"
As her role shifted from administrative duties to operations and project management, she discovered she had a strong talent for tailoring strengths within groups, resolving conflicts, and managing others. She began to envision how she could use her skillset to have a positive impact on the public sector through project management.
'"There was a position that opened up at my work – a director role that entailed everything I was ready to deliver,'" she said. Someone recommended her for the position, but when she applied, she found the only qualification she was missing was a four-year degree.
This turned out to be the kick she needed. With loved ones supporting her, Mainhia was ready to go back to school. Mainhia mapped out her education and career goals with a college advisor and figured out her path forward: a double major in business administration and marketing with a minor in project management, and a course load that would allow her to finish her four-year degree in two years.
'"I wanted to challenge myself,'" she said. '"I hope that it will encourage my children and other parents out there to continue their dreams through educational approaches.'"
While enrolling online has made it possible for Mainhia to add '"full-time student'" to her long list of titles and responsibilities, it has by no means been easy, she said.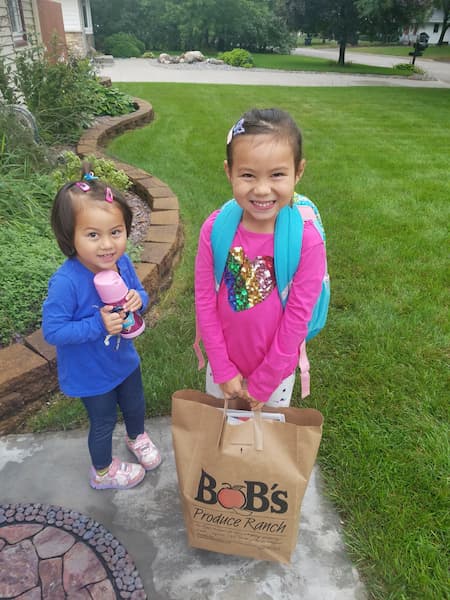 Balancing work, school, and her children means she's had to make sacrifices over the last year and a half. Her biggest challenges have been managing her time and finances while devoting a significant chunk of both to her education. She cut out social time, vacations, and hobbies, such as working out, horseback riding, and playing pool to focus on her family and studies.
'"The saddest moments I have lost are time with my two girls,'" she said. '"I used to take them on special mommy-daughter dates or picnics at the park, but I had to limit those and use the time to focus on their homework or tending to their needs so that when they are finally asleep, I could study.'"
Her drive and motivation to finish her degree as quickly as possible will soon pay off when she graduates in Spring 2021. Once she has her new credentials in hand, she's going back to apply for a leadership role in her office – one she wasn't qualified for without a degree.
'"I thought that going back and getting the degree was all I really needed,'" she said. '"But once I got deep into the studies and the different types of management strategies that I learned, I realized I could really use a lot of this knowledge in the field.'"
Mainhia said her drive to finish her degree comes in part from wanting to show her daughters, Venicia and Vittoria, that they can follow their dreams and better their lives through education. She had unlimited support from her family, friends, and a partner in her life who contributed to her growth and journey.
She also draws motivation and inspiration from her parents, who wanted her to finish her education but passed away last year before they could see her graduate.
"For a while there I was a little lost and I wasn't sure how I was going to continue school, but, you know, parents have a way of molding themselves into their children's brain, 'cause all I can hear is mom saying, 'You better finish it,'" she said. "I'm using that as my way of saying, 'Okay, mom, this one's for you.'"