Refund Checks Late at HBCUs: Must Be (Uncle Sam's) Money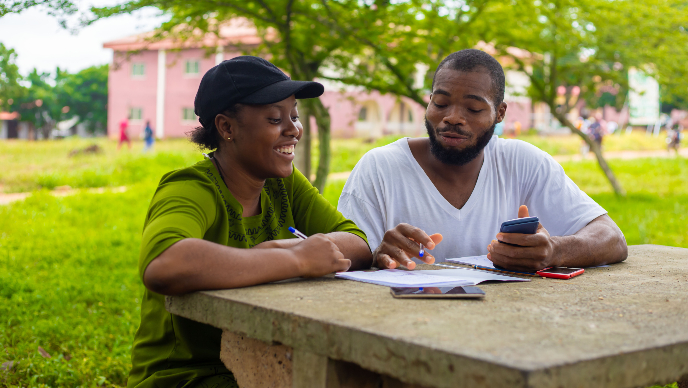 Over the past couple of years, former NFL player Deion Sanders, aka "Prime Time," has taken the college football world by storm by agreeing to serve as the head football coach of Jackson State University, a historically Black university (HBCU) in Mississippi.
Bringing his brand to Jackson State was unquestionably a win for the university, as interest in their games went through the roof. Last season, they averaged over 42,000 fans per game, more than Power Five football schools like Georgia Tech, Syracuse, Kansas, and Vanderbilt. Accordingly, interest in Black college football also benefited.
This new platform allowed Coach Prime to weigh in on numerous issues. He battled with Power Five schools that used him to recruit players in the past but tried to denigrate him for recruiting the same types of players to Jackson State. He criticized the practice of HBCUs playing those same schools, rightly suggesting it damaged the players' morale with crushing defeats and, in some cases, was physically dangerous for them.
But recently, Sanders weighed in on a topic where his football acumen provided no basis for his critique. Sanders openly questioned why it took so long for his players to receive their financial aid refund checks from Jackson State.
The Issue Of Late Refund Checks at HBCUs
Sanders spoke with other coaches at HBCUs whose student-athletes also had experience with late refund checks — former NFL coach Hue Jackson at Grambling State University provided his "amen" to the conversation.
The Instagram post went viral. On many platforms, people weighed in, questioning why players weren't getting their financial aid checks on time and challenging the schools to do better. Sanders even asked in his post for the Governor of Mississippi to help solve this problem.
But the problem is not late refund checks. The problem is that low-income students depend heavily on federal loans to attend school. Based on the historical performance of similar students repaying those loans, a burdensome and complicated system impacts the disbursement of funds.
There are layers to this problem. First, these are not refund checks. This misnomer is popular but misleading, suggesting this was the student's money to begin with. More accurately, this is an overage check from a federal loan. After all the financial aid is applied to tuition, fees, and related charges, students may receive a check which helps cover their living expenses. This is the "refund," but it must be repaid with interest.
These are not refund checks. This misnomer is popular but misleading, suggesting this was the student's money to begin with. More accurately, this is an overage check from a federal loan... This is the "refund," but it must be repaid with interest.
Because these loans come from taxpayer money, the federal government has a duty to be good stewards of the funds. The Washington Post did a phenomenal job reporting this process, noting that the audit process for these funds, called verification, "can be a time-consuming, invasive experience primarily visited on the poor." Their report indicated that students who qualify for Pell grants, which generally come from families earning $40,000 a year or less, are six times more likely to go through verification than those who are not Pell-eligible.
Two-thirds of HBCU students are Pell Grant eligible; for the last academic year, 74% of Jackson State incoming freshmen received a Pell grant. With 20% of Pell-eligible students coming from families that are exempt from filing taxes, it makes the process of verification more complicated.
The Post also reported those most likely to need verification come from Black and Latino households. Jackson State is 94% Black, adding to the reasons why the loan overage checks for Coach Prime's players take so long to be received.
Access and Accountability
Students aren't simply penalized because of their family's current finances. Low-income students generally have higher default rates on their loans. There are penalties for not repaying these loans, both for the student and the institution.
The Department of Education's Federal Student Aid office says that "defaulted federal student loans cost taxpayers money. Cohort default rate sanctions and benefits provide an incentive to schools to work with their borrowers to reduce default."
The office further declares that "sanctions also can prevent a school with a high percentage of defaulters from continuing to participate in the William D. Ford Federal Direct Loan (Direct Loan) and Federal Pell Grant programs. As a result, cohort default rates help save taxpayers money." Schools then have the burden to work with graduates and former students to get them to repay loans, or the school could lose the ability to give any federal financial aid. It is a massive, time-consuming undertaking that is much more than giving students checks.
HBCUs increase access to higher education for financially fragile students as part of their mission, but that also means the risk of default is greater. Even after they've been out of school for several years, most HBCU graduates have not begun to pay down their loans. While four-year HBCUs make up 5% of all four-year schools, they represent half of the 100 schools with the lowest repayment rates.
In summary, a complex bureaucracy that disproportionately targets those with the least resources delays getting funding where it is needed most.
Refund Checks: More than the Money
In 1994, Sanders released the album "Prime Time" with the single "Must Be the Money." Coach Prime may have had that in mind when questioning the checks, but it is far more complex than the money. On top of the bureaucratic hurdles facing low-income students, what students do plays a great role in the process.
As the former president of two HBCUs, I know the release of financial aid overage checks also depends on when a student is admitted, when they submit their financial aid paperwork, when they register for classes, how fast they gather paperwork for verification, and more.
Sanders's platform is a powerful one, but this time he weighed in on a topic for which he has no knowledge or experience. A private conversation with the financial aid director at Jackson State would have provided the answers he needed.
However, his viral post also offered an opportunity to explain to the masses this complex issue. Based on the number of likes and shares, most people have no clue how this process works.
His post also provides an even greater opportunity. It should be a challenge to alumni and friends of HBCUs everywhere to step up their giving so students can rely less on federal funds and more on scholarships for their education. With HBCU alumni giving rates hovering around the 10% mark, there is not enough support to significantly decrease the dependency on federal loans. Sanders could be an effective spokesman for Jackson State to greatly ameliorate this issue and hopefully inspire the entire HBCU ecosystem to do likewise.
That would go a long way towards solving this problem.