Nurses With Master's Degrees See Salaries Spike and Opportunities Broaden
We looked at data from over 50,000 early-career BSN graduates and 11,000 MSN graduates. The differences in salaries and job opportunities between the two groups were stark.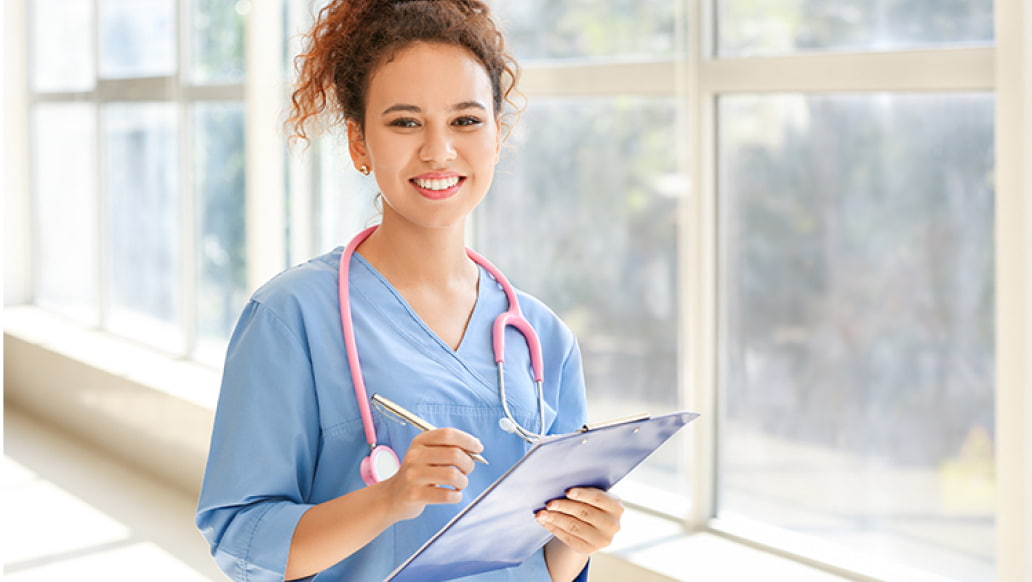 Key Insights:
A master's in Registered Nursing boosts salary by over 50% compared to a BSN, while a master's in Practical Nursing leads to nearly double the salary
Registered Nurse is by far the most common occupation for those without a master's, making up about two-thirds of nurses with a BSN.
Nurse Practitioner is the most common occupation for MSN holders, but the degree also can lead to opportunities to specialize, manage, and teach.
Nursing, a consistently popular field of study and a historically in-demand job, can lead to a variety of rewarding and challenging careers. This study aims to fill a gap in higher education and labor research by offering an analysis of the outcomes of tens of thousands Bachelor's of Science in Nursing (BSN) and Master's of Science in Nursing (MSN) graduates.
Research on nursing education and employment is particularly important given the strong job growth expected for the profession. Even before factoring in pandemic-induced factors, the Bureau of Labor and Statistics predicted a 9% rise in the hiring of Registered Nurses between 2020 and 2030. Employment growth for jobs that require a master's, such as Nurse Practitioners, Nurse Anesthetists, and Nurse Midwives will see even more robust employment growth of 45%.
While a ten-year hiring outlook is useful, there are a number of immediate questions that are even more relevant to nurses and nursing students. These questions, which we address in this new analysis are: What are salary and occupation outcomes for bachelor's nursing graduates? And how do these compare to master's nursing graduates?
First, to assess salary outcomes, we used data from College Scorecard to determine the median salary for graduates of bachelor's and master's in nursing students in their first year after graduation. To better understand the career paths, we analyzed data from 50,530 bachelor's nursing graduates and 11,828 master's nursing graduates to find the top occupations.
Related Articles
How Much Do College Professors Make?
The median annual salary for college professors is $79,640, but discover how pay varies by location, institution, subject, degree level, and academic rank.
How To Become a Counselor
If you are curious about the requirements to become a counselor, check out our article that covers everything from counseling careers to common questions.