Top Five Things to Consider When Looking For an Online School as a Military or Veteran Student
Whether they're moving frequently or balancing family and work on top of their studies, military members and veterans across the country enjoy the flexibility that comes with earning an online degree. Education can play a key role in easing the transition from military to civilian life, and many institutions have support networks in place to help students with military backgrounds succeed academically. Here are a few things to look for in your school search as a service member or veteran.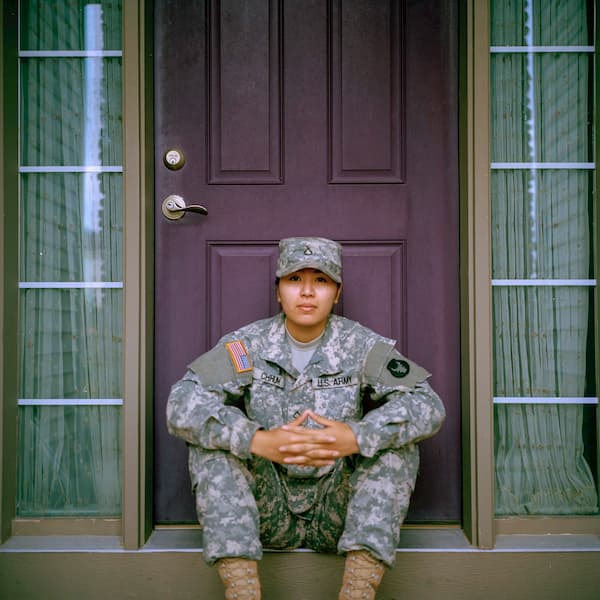 Earn credits for military training and experience
Many schools accept transfer credits from military transcripts. The American Council on Education (ACE) will evaluate your education and experience, and make credit transfer recommendations to the institution you are interested in. Schools make their own decisions about which credits to accept, and some institutions do not accept ACE credit transfers at all. Check school websites to see if they have a military credit transfer option, or ask an admissions advisor before you enroll. Military-friendly institutions sometimes offer tuition discounts for current and former military members. Check a school's financial aid hub on their website to see what tuition options are available for you.
Take advantage of flexible schedule options
Coming out of a structured schedule in the military and learning to set your own pace can be difficult. For veterans, enrolling in an online degree program with synchronous classes at a scheduled time can help create more structure without sacrificing the flexibility online classes allow. Active military members may prefer asynchronous classes, where lectures are recorded and can be reviewed at any time. This makes it easier to fit courses around work and other responsibilities.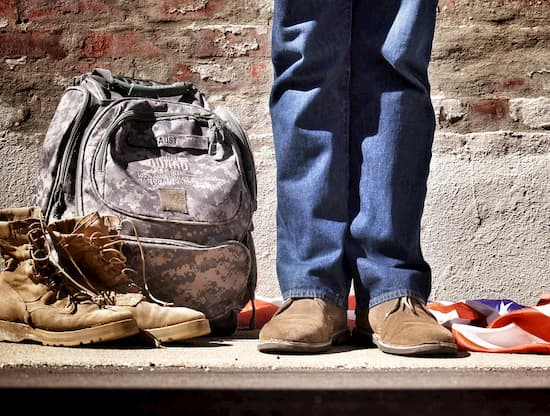 Seek accommodations through Disability and Veterans Affairs services
These two offices will be key for veterans and military students. Having trained professionals available who are familiar with GI Bill® requirements and who can help students wade through VA paperwork is essential. Student veterans may also encounter a wide range of difficulties due to their experiences in service. These can include physical disabilities due to injury, difficulty concentrating, depression, anxiety, and other symptoms of PTSD and traumatic brain injury. Office staff can help alleviate these issues by facilitating different accommodations for students who need them.
Take part in student groups and other support systems
Many veterans have a hard time relating to their peers in education because of their unique experiences and may struggle to adjust to civilian life. Having robust support services in education is especially important for veterans and active-duty military members to help them avoid feeling isolated and disconnected from those around them. Seek out a school that has online student groups for military members and veterans, working adults, student parents, or another group you identify with. These networks can help build community with classmates, and make students feel supported and comfortable in their learning environment.
Find help at career centers
Members of the military receive very specific education and training on the job, which can be hard to translate into a career after service. Career centers can help students figure out which fields they are suited for based on their current skills and knowledge. For example, those who specialized in network administration may pursue a degree in electronics engineering or computer science to further their knowledge in the field. Career advisors can also help you figure out how to best transfer those skills into a new role and transition into a different type of career. Look for a school that offers students access to career services while they're enrolled and after they graduate.
Related Articles
2023 Most Affordable Military-Friendly Online Colleges
Explore the most affordable online military-friendly colleges in 2023 and find the college that's the right fit for you.
2023 Best Military-Friendly Online Colleges
Learn about the best online colleges in 2023 for students coming from a military background. Find the military-friendly college that fits your needs.