Adapt and Adopt: How a Change in Perspective can Help Keep Nontraditional Students Motivated During COVID-19
Most people see a college degree as a path forward, a doorway to meaningful growth, and an opportunity for upward mobility. During the COVID-19 pandemic, that is especially true. Today, young people are looking to higher education for a sense of hope. Instead of making new connections on campus, however, that dream is taking shape in their own home.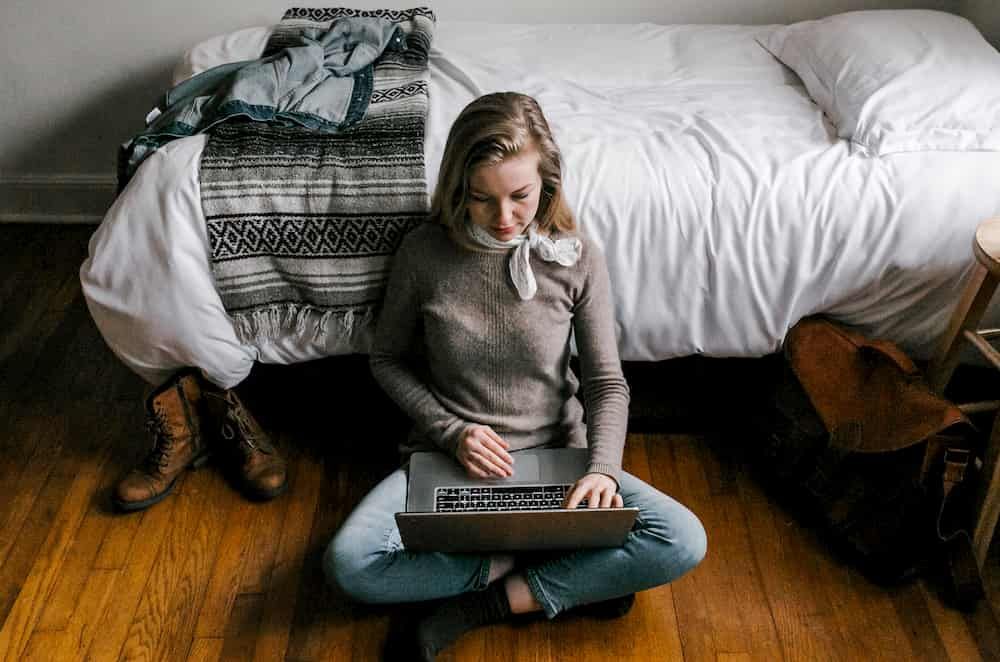 Remote learning has swept the nation and has come with countless trials and tribulations. Students unfamiliar with online education face the tough task of navigating social and emotional situations virtually, and the growing number of barriers to higher education has them questioning how to move forward.
As the students I support weigh their options, we're getting a general sense that they want to go to school despite added challenges brought on by COVID-19. College is the best choice for most during this time – with limited jobs and opportunities, students are finding solace in education.
In supporting young people working through these complex issues, I have realized how important it is to know that there are different ways to be successful in this uniquely difficult time. By redefining their idea of success, students can still find a path forward in higher education. They are not alone in this fight, but many need to know who to turn to for guidance.
Students face new barriers to learning with limited support to combat them
People often rely on face-to-face interaction to stay engaged, and not having that option has kept many students from feeling successful in their education. The vast majority are struggling to navigate the remote learning space, and constantly adapting has worn students out.
The pandemic has also shown us the disparity between communities. Not having the basic means necessary to learn remotely has affected people across the country. Most notably, access to Wi-Fi, laptops, and other critical technology has been an enormous barrier for low-income communities.
Schools have implemented virtual tools so students can meet with staff and counselors from home, but this solution has created yet another challenge. It was much easier to access resources on campus, where students could go to an office and set up appointments in person. The weight of these compounding issues has left students needing extra support, and many don't know who to turn to for help.
In normal circumstances, those struggling would look for other means of support in school and their personal lives. Community programs, after-school activities, and relationships with peers all help students stay motivated and on track. The loss of these support systems has students worrying the pandemic will cost them their education and their success.
Financial hardship is forcing students to rethink education plans
Four-year universities, community colleges, and trade schools all come with the same concern: cost. Economic hardship brought on by the pandemic has led prospective students to reconsider their options – more than half of students are finding themselves suddenly unable to pay for college. Now, many are wondering if struggling through online learning is worth the price tag, especially with the financial instability they face.
Grants and scholarships are always a vital resource for eligible students, and financial hardship due to COVID-19 has dramatically increased the need for student aid. Campuses now have a diminished capacity to serve their students, and staff reductions have slowed the rollout of funding. As a result, students are anxiously waiting to hear from financial aid offices, unsure if they will be able to pay tuition, rent, and other expenses.
When considering the different routes of a potential college pathway, the balance between what you invest and how much you're getting out of it carries a lot of weight. These financial hardships have brought new problems into question, forcing students to choose between paying high tuition rates at their university, applying to local community or trade colleges, deferring for a year, or taking a break entirely.
A new model for success, and different resources to get there
The past six months have shown us that students are resilient, driven, and want to own their educational pathway amidst these challenges. They're willing to go to great lengths to adapt.
Through all this, my job has been to really see where folks are at and let them know that it's okay to feel this way. Many students don't realize there are different resources and options to help them succeed.
Organizations like Northwest Education Access, which support non-traditional pathway students, have helped people navigate an evolving transition to the new world of remote learning by connecting them with various resources.
Within that transition, students have needed everything from laptops and emergency funding to digital literacy tools. New partnerships designed to support students through COVID-19 are providing access to funding, food banks, childcare, free counseling, and other services.
We want to see students achieve their dreams, and many are feeling overwhelmed and discouraged by the onslaught of new problems to solve. By asking for help, relying on support from schools and other resources, and understanding how the pandemic has affected students, those who need to adjust their plans can still be successful.
As we step back and reevaluate different college pathways amidst this pandemic, we must understand that it's okay to feel uncertainty and know that this process will take time and may require adjusting. Young folks often feel pressure to keep moving forward with their education, achieve goals on a certain timeline, and hit expectations regardless of the challenges in their way.
With that in mind, I encourage students to take a step back and process what is important and manageable at this moment. We're living through unprecedented times, and taking some time for reflection is extremely critical for our well-being. Being safe is the number one priority, and as schools and communities continue to re-open and implement new COVID-19 precautions, learning to adapt to this model will take time. Do not discredit yourself if you feel frustrated.
Change can be scary as a college student, especially in such an isolating time, but there are a lot of folks out there who have the same concerns and struggle with the same issues. It may take seeking out extra help to see that you're not alone, but that will be what keeps you in this fight.