COVID-19 Economy Has Students Rethinking What – and How – They Study
The coronavirus pandemic has upended education at every level, forcing students across the country to rethink academic plans. As schools weigh options for re-opening campuses and offering online courses, students are weighing their options, too.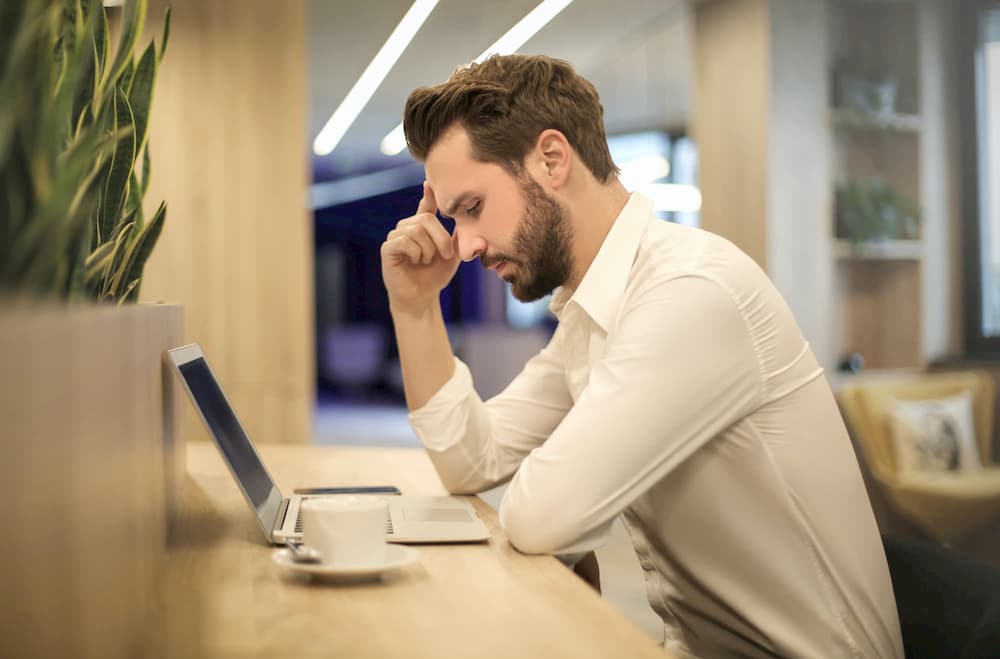 A decline in enrollment and loss of other revenues will cause colleges to cut staff and reduce financial aid for students, further limiting the value and accessibility of a traditional diploma. Increasingly, students are considering online programs for equally valuable ways to earn a college degree.
Younger Americans are not the only ones driving this shift in higher education. Millions of jobs have been lost due to the pandemic, and workers considering changing fields are looking to online programs to do so.
Interest in remote learning programs grows
The shift to online classes has more and more students seeking information, resources, and support for remote learning.
Google Trends data shows searches for keywords related to online higher education have seen steady increases since March, when most states began declaring a state of emergency due to COVID-19. Searches in the United States for "online major" reached a 12-month high in April 2020, and "online college" and "online degree" searches rose 54% and 45% from March to May.
Internal data from OnlineU shows increased student interest in fields like science, healthcare and business.
People considering their higher education options are increasingly searching for institutions offering online degrees in these fields. Search results have increased for schools like Arizona State University Online, Purdue University, and Western Governors University.
Students are searching most for degrees they'll need to succeed in jobs predicted to grow post-COVID-19.
Online degrees needed for recession-proof jobs are popular searches during the pandemic
During economic downturns, students are more likely to pursue majors that correspond with well-paying jobs in high demand. Students are increasingly searching for degrees likely to be in high demand and well-paid.
Healthcare
According to Indeed, almost half of the most in-demand jobs are related to healthcare. Pursuing a degree in the field can be highly beneficial when considering the cost of tuition, projected job growth, and average salaries in healthcare positions.
Nursing
Internal data from OnlineU shows that nursing went from the third-most searched program overall in February and March to the most popular program in April and May. From March to April alone, internal searches for nursing jumped 56%. Google searches for the term "nursing online" and "nursing programs online" peaked at a 12-month high in April.
Registered nurses can attend a graduate program to become a nurse practitioner. Employment prospects are projected to grow 26% by the year 2028, significantly higher than the 5% national average for all jobs.
Nutrition
Prospective students are also showing interest in degrees in nutrition, which was topped only by nursing as the most popular degree on OnlineU in May. Nutritionists and dietitians make an average of $61,270 a year, and the field is expected to grow 11% by 2028 (more than twice the national average).
Medical Billing & Coding
The medical billing and coding services market is expected to see significant growth by 2025, in large part due to COVID-19. Internal data shows the program had the largest increase in interest overall from February to May. Herzing University, which offers a major in medical billing and coding, saw a 400% increase in Google search traffic across the last 90 days.
Physical Therapy
Physical therapists and physical therapy aides are among the most in-demand jobs at the moment. Google searches for "Postgraduate education" and "Academic major" related to physical therapy have increased by 160% and 80%, respectively. This might be due to their excellent growth projection and high average salaries. Physical therapists have a median pay of $89,440 per year.
Science
Mechanical and Electrical Engineering
Mechanical engineering and electrical engineering were among the 10 online programs that saw the largest increase in searches from March through May. Though these degrees can lead to high-paying careers ($88,000 to $101,000 a year), the projected job growth for mechanical and electrical engineering is below the national average of 5%.
Search traffic has increased across the board in scientific degrees over the last 90 days, including chemistry (120% increase) and forensic science (110% increase).
Typical career paths open to graduates with these degrees are also reasonably high-paying: chemistry majors make $74,000 on average, while forensic science technicians have a median salary of $59,150. Projected job growth in a range of scientific fields is at or well above the national average.
Business
Business and Accounting
There was a 72% increase in Google searches for "business degree" from March to May. New York, which was particularly hard-hit by the pandemic, was responsible for the most pronounced share of this interest.
Google searches for "MBA" rose 56% over the same time period, and searches for "online MBA" saw a huge spike mid-May, and reached the highest search interest in the last five years this June. This could be due to forecasts that a number of new business opportunities may arise in the wake of COVID-19. Searches for "online business degree" more than doubled between March and May, and "online accounting degree" grew by 141% in the same three-month period.
Virtual learning requires new tools and resources for students
While traditional colleges and universities scramble to shift classes online, schools that already offer comprehensive online programs are well-poised to ease the transition for students. If campuses opt for remote learning next year, one-third of high school seniors report they will likely look for schools with better online resources and curriculums.
Institutions will need to quickly roll out resources for students and teachers adapting to online classes. On-campus universities have less than three months to get faculty up to speed for fall quarter, and they're turning to schools with strong online programs for guidance. Arizona State University will host a free two-day webinar to give professors the tools they need to teach online.
Many institutions with solid online programs already have these resources in place. Some schools provide access to e-textbooks at a flat rate included in tuition fees. Others offer tutorials, simulations, or mentors assigned to help students stay on track. When developing programs, some institutions hire companies that specialize in online curriculums to ensure they are optimized for students.
Students looking to pursue online education can use our list of accredited online colleges and universities to view accredited programs alongside their annual tuition cost and student reviews.
We've also ranked the best online colleges and degrees using tuition costs and alumni salaries to help students select programs that will best support them. Students can view the best schools by program, degree level, or state.