17 College Terms to Know and Why They Matter
An accurate understanding of some common college-related words can prevent financial, educational, and social headaches down the road
Starting college can be an overwhelming process. Besides figuring out each step from application to signing up for classes, there are many new concepts and terminology to learn. To help high school students, older college applicants, and current college students, we've compiled a list of common college-related words. Here are the most common college terms, what they mean — and why you should know them.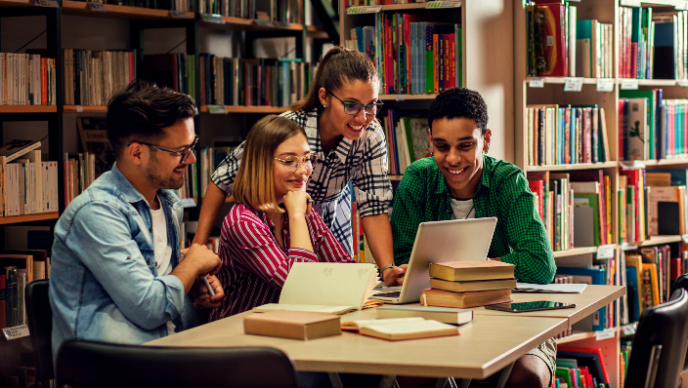 FAFSA
Completing the Free Application for Federal Student Aid (FAFSA) is the first step into the world of federal, state, and institutional loans and grants. The FAFSA determines how much federal aid you're eligible for and how much of it will be in loans or grants. While grants are always preferable, it's rare that the full cost of attendance is met through grants alone. Though taking on too much student debt is a real issue, federal loans are generally the best kinds of loans to take out.
Room and Board
Room and board refers to the costs of lodging and food, separate from the purely educational costs of tuition. These amounts can vary significantly if one chooses to live off-campus or on-campus. The cost of living in the area the school is located also impacts the costs.
Schools annually raise the cost of room and board based on inflation and other factors. This, in addition to rising tuition costs, contributes to the rising cost of attending college.
Tuition
Tuition is the cost of what you are paying for an actual education. It can be charged at a flat rate or by credit hours enrolled, or a combination of the two. For decades now, the cost of tuition has been growing, forcing the student aid – and student loan – businesses to grow with it.
Subsidized / Unsubsidized Loans
Direct Subsidized and Direct Unsubsidized Loans, also known as Stafford Loans, are the most common type of federal student loans for undergraduate and graduate students.
Subsidized loans are exclusively for undergraduate students who have a demonstrable need for funding. These kinds of loans don't accrue interest while you're in school at least half-time or during deferment periods. You should take out as much of these are you qualify for before moving on to other, less generous loans.
Unsubsidized federal loans leave you responsible for the principal (the amount you borrowed to finance your cost of attendance) and any interest that accrues from the moment you take on the loan.
Thankfully, even these student loans are taken out at an interest rate that is fixed at the time of the loan and remains consistent for the life of the loan. And although these fixed rates are climbing as the Fed raises interest rates, they remain safer than private variable-rate loans, which can fluctuate wildly during periods of inflation.
Student Aid or Gift Aid
Student aid can be thought of as the amount of "gift aid" you receive in your financial aid award letters. This is the best kind of aid because, unlike student loans, gift aid doesn't have to be repaid.
Pell Grant
The Pell grant is the flagship of the government's student aid commitment. Pell grants are only awarded to "undergraduate students who display exceptional financial need and have not earned a bachelor's, graduate, or professional degree," according to StudentAid.gov.
More detailed information on Pell grants can be found here.
Bursar
The bursar is the person responsible for a university's financial affairs, effectively the school's treasurer. The bursar's office is responsible for keeping students' accounts paid.
If you anticipate any problems paying for next semester's tuition, get in touch with your school's bursar or financial aid office to try to come up with a plan that keeps you in good standing with your university. Being in poor standing with the university bursar can keep you from enrolling in classes or using the school library, among other things.
Registrar
Just as the name suggests, the registrar is responsible for the registration process for classes. Registrars distribute and maintain the database of classes available to students in each department, how many seats are available, and if there are any prerequisites to enroll in a particular class. If you have issues with scheduling and registration, take them up with the office of the registrar as early as possible.
Prerequisite or prereqs
A prerequisite is a course you need to complete, with a satisfactory grade, before you can access more advanced classes or enroll in a program. They're often large, foundational lecture courses students need to continue up the education ladder. Knowing what the prerequisites are for a class you hope to take later in your college career is important, as failing to complete the prerequisites generally makes you ineligible to enroll in the class.
Transcript
A transcript is a record of the courses you take. For each class, it will generally have the name or number of the course, the number of credits it's worth, and your overall grade in the course, if completed. If you're still taking the course, the grade won't show on your transcript, as transcripts only include final grades once the semester, trimester, or quarter has concluded.
Keep in mind that if you enroll and then drop a class within your school's prescribed enrollment period, that course won't show up on your transcript. If you withdraw from a course after your school's final enrollment deadline, the class will show on your transcript with a W, or withdrawal, in place of the grade. A withdrawal is better than a failing grade, as most schools won't count a withdrawal against your GPA, which is also usually included in a transcript.
Most graduate school programs and some jobs will require either official or unofficial transcripts of your undergraduate career.
Syllabus
The syllabus is the road map for a course. Many instructors will stick exactly to the syllabus, while others will take detours. Either way, an up-to-date syllabus, whether updated online or in the margins of the original paper version, is critical for understanding what the course offers. A thorough syllabus will include what books you'll need, what the prerequisites are for the course, what prerequisites for future courses it may fulfill, and what topics the course will cover. Perhaps most importantly, a comprehensive syllabus will include many dates. These may include dates of planned quizzes, dates of projects, the date of the midterm and final exams, and due dates for readings or other work.
Many students get used to receiving multiple syllabi all at once, term after term, and some become blind to all the useful information in them. To prove this point, a professor at the University of Tennessee in Chattanooga wrote in his course's syllabus the location of a $50 bill on campus. The money went unclaimed.
Financial payoffs aside, taking a thorough look at the syllabus early on can help you plan out your entire term. Putting all your syllabi side-by-side or into a calendar app can help you see if you're overloading yourself for the semester or if you have time for that spring break trip you've been planning.
Thesis
A thesis can be one of several things, depending on the context.
In writing a standard essay, the thesis statement will be the main point you're trying to prove over the course of the paper.
Besides being the central point of an essay, a thesis is also a way of describing a long essay or dissertation involving personal research written by a candidate for a college degree.
Some colleges may offer undergraduates the opportunity to write a thesis based on personal research in order to graduate "with honors" in a particular subject. Other schools may have a mandatory undergraduate thesis for all or certain fields.
Theses written for a bachelor's or master's degree are also often referred to as "capstone projects," indicating the pinnacle of the student's study of the field. A thesis written for a doctoral degree is almost always known as a dissertation.
Interdisciplinary
An interdisciplinary subject combines two or more academic, scientific, or artistic disciplines or fields. In fact, many potential majors are considered interdisciplinary. For example, international relations draws from experts in political science, economics, sociology, geography, and so on. In reality, even single discipline majors will likely require some classes to be taken outside of their respective departments.
Some colleges offer majors in interdisciplinary studies. These are degree programs that allow for a significant amount of personalization as a student designs a program of study of their own, often with input and guidance from an academic adviser. They can be tailored to let a student dive deep into a well-defined topic that straddles disciplines. However, these students need to make sure their program still includes any out-of-major requirements for graduation, as well as fulfilling all the requirements of their interdisciplinary major.
Accreditation
An accredited college or university has been evaluated by a non-governmental accreditation agency and found to meet the requirements set forth by the accreditor.
The Department of Education "'recognizes' (approves) accrediting agencies that the Secretary of Education determines to be reliable authorities as to the quality of education or training provided by institutions of higher education," and publishes a list of these approved agencies. The Department of Education allows state agencies to approve accrediting agencies for vocational schools. Students at approved schools can receive federal financial aid.
Accreditation serves as a baseline marker of educational quality at a college, university, or trade school. Schools that are not accredited may not have their degrees recognized by other schools or by employers. The only way to guarantee that a degree will be broadly recognized is for it to come from an accredited school. This also opens up federal funding opportunities for students at those schools, making it even more important to ensure your school is accredited before enrolling.
More information on accreditation can be found through the Department of Education.
Internship
An internship is an opportunity to spend time working in an office or another setting related to your professional goals before you have the qualifications to be hired for a job. Many internships don't pay, instead pitching themselves as a professional learning experience that offers meaningful, practical work related to a student's field of study or career interest. Instead of payment, some schools and employers agree that an internship is worth a certain number of college credits.
While an internship may have limited immediate financial payoff, it can give you opportunities for career development, learning new skills, and networking.
Vocational
A vocational school prepares students for specific careers right after graduation. They're sometimes considered a less lofty goal than four-year colleges but also cost much less than a degree. Additionally, they often include practical work or internships as part of your education. Their goal is to get you ready to work in a trade as soon as you complete school.
GI Bill
The Post 9/11 GI Bill is modeled after the GI Bill of the 1940s, when the government offered soldiers returning from World War II free college, among other benefits. The current version, passed in 2008, offers many of the same benefits to those who have served on active duty since the attacks of September 11, 2001.
To qualify, you must have:
served 90 days of active duty service after September 10, 2001
or served 30 continuous days after September 10, 2001, and been discharged due to a service-connected disability
or received an honorable discharge (if you're no longer on active duty)
For fully-qualified applicants, the GI Bill generally includes payment of tuition and fees, a monthly housing allowance, and a stipend for textbooks and supplies. For students attending public colleges and universities, the GI Bill covers all tuition and fees at the in-state rate. It may not be as helpful for veterans at private colleges or universities, where it will not be able to pay the full cost of tuition and expenses. However, combining the GI Bill with other aid may make it a viable option for veterans choosing to attend private nonprofit or for-profit schools. For example, schools participating in the Yellow Ribbon program boost institutional grants for veterans at their discretion, with some doling out millions in extra grants.
Related Articles
2023 Best Online Community Colleges
Explore the best community colleges in the country that offer online degrees in 2023 and learn more about whether community college might be right for you.
Tribal Colleges and Universities in the United States: What They Are, Who They Serve, and Why They Matter
Today there are 35 Native American tribal colleges across the country. These schools play a critical role in their communities and serve thousands of students each year.