Guide to Bachelor's in Substance Abuse Counseling Degrees
A bachelor's in substance abuse counseling may help students develop an understanding of chemical dependency and empathy for people in treatment for substance use disorder. Faculty typically lead undergraduates through lessons on the neurochemistry of substance use, counseling theories and techniques, and professional ethics. Most of these degrees aim to prepare graduates for careers as substance abuse counselors, but the knowledge and skills that professors teach can also prove useful in other fields. Some programs culminate in a clinical experience or practicum.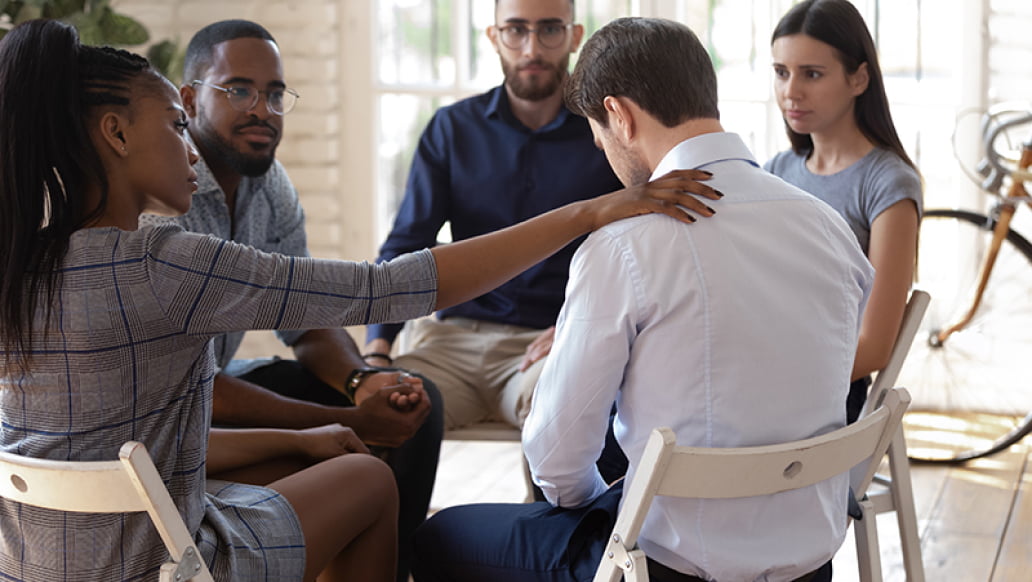 Meet Our Experts
Throughout this guide to substance use counseling degrees and careers, we've included insights from two experts: Dr. Wendy St. Pierre, assistant professor of Mental Health and Human Services at the University of Maine at Augusta, and Jay Shifman, a mental health and addiction speaker, coach, and advocate.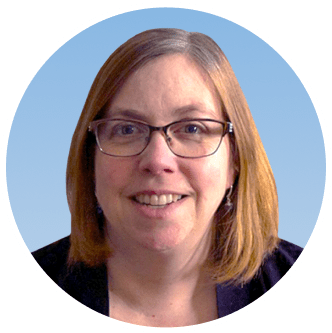 Wendy St. Pierre
St. Pierre is a full-time assistant professor of Mental Health and Human Services at the University of Maine at Augusta. She also serves as the academic coordinator for the undergraduate and graduate programs and teaches part-time in the Master of Social Work program. Prior to teaching, she worked as a licensed clinical social worker in Maine for over 20 years. Her roles have included...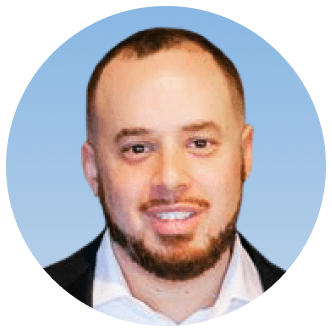 Jay Shifman
Jay Shifman is a storyteller, speaker, podcaster, and event host. He holds a Bachelor of Arts in Psychology from Northern Kentucky University and has put in numerous hours of independent learning to acquire credentials in mental health, substance misuse and addiction, and drug policy. Shifman founded his company, Choose Your Struggle, in 2015 with two...
Changing the Language of Addiction
The way that we talk about addiction and substance use is changing. According to both Shifman and Dr. St. Pierre, industry professionals are gradually phasing out emotionally loaded phrases associated with addiction in favor of more empathetic and compassionate language. The most notable case is the shift away from "substance abuse" toward "substance use." This trend follows the lead of the fifth edition of the Diagnostic and Statistical Manual of Mental Disorders, which reclassified the separate diagnoses of substance abuse and substance dependence into a single condition: substance use disorder.
The evolving terminology for addiction is part of a more general attempt to reduce stigma around substance use disorder. Stigma affects people who have this disorder just as much as people viewing it from outside and can cause them to avoid treatment for fear of being judged or treated contemptuously.
On this page, we use the phrase "substance use" when referring to the specific mental health disorder. However, many academic programs and Bureau of Labor Statistics (BLS) pages still use the older terminology, so we reflect this wording when referencing their material.
Is a Substance Abuse and Addiction Studies Degree Worth it?
The answer to this question differs for every person, so it's important to weigh the possible pros and cons.
One potential benefit is that analysts expect this field to grow rapidly in the coming years. The BLS projects a 23% growth in new positions for the broad category of substance abuse, behavioral disorder, and mental health counselors in the 2020-2030 period. Further, the data analytics company Burning Glass Technologies predicts a 20% growth over 10 years for substance use counselors in particular. Both numbers are much higher than the 8% average growth for all U.S. jobs combined.
On the downside, substance use counselors earn relatively low pay. While employees with bachelor's degrees earned a median annual salary of $67,860 in 2020, a substance abuse, behavioral disorder, and mental health counselor's median annual salary was about $20,000 lower at $47,660. Burning Glass data reveals one bright spot: Substance use counselors with bachelor's degrees earn almost identical salaries to those with master's degrees, so you may not need to pursue an advanced degree.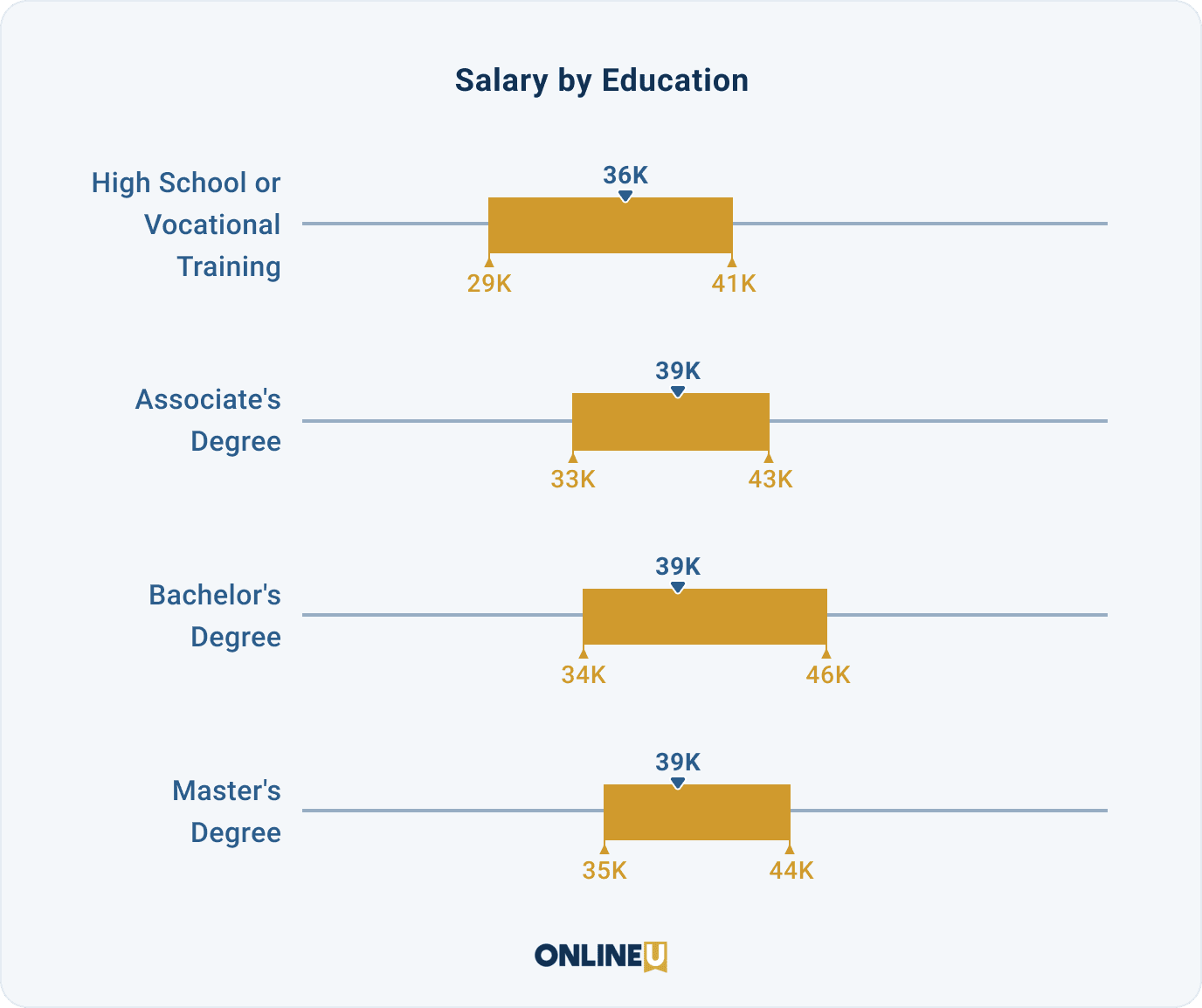 Is a Substance Abuse Counseling Degree a Good Fit for Me?
Your idea of a good fit depends on your personal, financial, and family circumstances. You might think through the following questions as you consider this degree.
What career opportunities can this degree prepare me for?
Your long-term career goals should help you decide whether this degree is a good fit. Keep in mind that you'll need a master's degree to get a license to practice privately, but a bachelor's degree can prepare you for entry-level roles in the field.
Do I have the right skills needed for this major?
If you're organized, methodical, and strategically minded, then a social work degree might be a good fit. According to employer data collected by Burning Glass Technologies, substance use counselors need these skills when creating treatment plans, documenting patient progress, and managing their caseload. It's a good idea to work on developing these competencies during your studies.
Would I rather be a different kind of counselor?
Substance use counseling programs are heavily weighted toward training substance use and addiction treatment counselors. If your passion is to pursue this type of work, then majoring in this field might be a good start. However, other bachelor's degrees in counseling may be more suitable for students who want to work in separate but related fields of mental health, school, or career counseling. If you want to help a Christian clientele using faith-based techniques, you might consider a degree in Christian counseling.
What Will I Learn in a Bachelor's in Substance Abuse Counseling Program?
Faculty typically design bachelor's degrees in this major to teach general psychology, pharmacology, behavior modification techniques, counseling methods, and ethical issues. Bachelor's students also take general education courses on top of classes in their major.
Because substance use and drug addiction is itself a specialization within mental health counseling, most substance use counseling programs offer similar core courses without additional concentrations. This is true even though degree names differ slightly — for example, a BS in Addiction Counseling usually features similar coursework to a BS in Substance Abuse Counseling. Additionally, Bachelor of Science and Bachelor of Arts degrees will diverge in the number of math and science classes versus humanities and sociology classes needed to meet general education requirements.
Most substance use counseling programs offer similar core courses without additional concentrations. This is true even though degree names differ slightly.
Below, we've listed a few courses you'll commonly encounter during undergraduate studies in the major.
Aims to teach one of an addiction counselor's core competencies: the ability to accurately screen and understand patients who present with possible substance use disorders.
Covers the administrative side of a counselor's work: taking notes, documenting progress, billing patients, and complying with state-mandated confidentiality and disclosure requirements.
Surveys the spectrum of mental health issues that counselors often find in conjunction with substance misuse, whether they occur because of addiction or stem from a common cause.
Seeks to prepare students for a variety of cultural differences among their patients, including family dynamics, attitudes toward drugs and alcohol, and experiences of discrimination and prejudice.
Describes the physical and mental effects of various substances on human behavior.
Can help students develop their research competency by giving them experience with designing studies, choosing appropriate research methods, analyzing statistics, and writing in American Psychological Association style.
Online Bachelor's in Substance Abuse Counseling Degrees
Most distance learning degrees feature asynchronous courses, which don't require students to be online at set times. Instead, they sign in to a learning management system at their convenience to watch recorded lectures, interact with classmates in forums, and submit assignments. Some programs may have classes with synchronous components, such as the occasional live lecture or group discussion over video conferencing technology. Admission requirements for most online counseling programs include a high school diploma or GED above a certain GPA threshold.
How Long Does it Take to Get a Bachelor's Degree in Substance Abuse Counseling?
Most bachelor's degrees in this subject require 120 credit hours, which can take four years to complete with a full-time schedule. Part-time students might take longer, and some online programs feature eight-week courses that allow students to finish quicker by enrolling in more classes each year.
Programs that include an internship usually count this field experience in their credit-hour total. The internship may last one or two semesters. If you plan to go into private practice, you'll also need to complete a master's degree with supervised clinical hours, which can take two to three years.
What Can You Do With a Bachelor's Degree in Substance Abuse Counseling?
Most faculty in this major likely assume that students want to be substance use counselors, so they design the curricula accordingly. However, the knowledge and skills taught in this bachelor's program may also prove useful in other fields. We've collected a few jobs below that you might qualify for as a graduate of an addiction counseling program.
What to Look For In An Online Bachelor's in Substance Abuse Counseling Program
Your criteria for selecting a college may differ from other candidates' criteria, but many prospective students have similar concerns. Below, we've collected a few questions that you might pose to yourself as you research degree programs.
Is this school accredited?
Institutional accreditation is a stamp of approval from an independent agency testifying to the quality of a college's educational offerings and services. Earning either national or regional accreditation qualifies schools to accept federal financial aid, but regional accreditors hold colleges to higher academic standards. It's also easier to transfer credits between regionally accredited colleges — these institutions usually don't accept credits from nationally accredited schools.
Is this program accredited?
The National Addiction Studies Accreditation Commission (NASAC) certifies the quality of bachelor's degree programs in the discipline. NASAC isn't recognized by the U.S. Department of Education or Council for Higher Education Accreditation, so it's unlikely that employers will require applicants to be graduates of a NASAC-accredited program. However, NASAC's seal may provide an additional sign that you attended a high-quality program.
What is the total cost of attendance?
To determine a program's total cost, you need to find the school's annual tuition rate and required fees, which are usually available on its website. Colleges often charge lower tuition rates to online students because they can enroll more distance learners without making upgrades to infrastructure. You'll also need books and supplies, which the Department of Education estimates to cost between $1,100 and $1,300 a year. It's a good idea to apply for all possible financial aid, which can potentially lower the total cost of a degree and save you thousands of dollars in student debt.
Am I prepared to study online?
If you're interested in an online degree, you should consider the possible benefits and drawbacks of online education. Distance learning often provides more convenience and flexibility than traditional in-person education, but it may be harder to build a professional network among colleagues and professors because there are fewer chances to interact informally.
What form does online education take at this school?
Fully online programs most often have asynchronous courses with no live elements, but some also have classes with some synchronous elements or required on-campus periods called "intensives." Additionally, colleges and private firms have been spurred by the harsh realities of COVID-19 to invest in educational technology that can help transform traditional courses into hybrid experiences. Think through how much in-person engagement you want or need before committing to a particular learning model.
Will this program lead to licensure in the state where I want to work?
Online education grants the ability to attend your ideal program without needing to uproot your life and move to another part of the country. But colleges are generally only concerned with licensure in their area, so it may be helpful to research differences in licensure requirements between your state and the state where your school is located.
Does the program provide an internship?
Employers often value practical experiences such as internships, especially when considering bachelor's-level candidates who may not have lengthy resumes. Pre-licensure programs in substance use counseling must include a field placement, so choosing a program that includes a hands-on element is a great way to take advantage of this valuable opportunity.
What are the Licensure and Certification Requirements for Substance Use Counselors?
To enter private practice in any U.S. state, you need to earn a master's degree in substance use counseling. You may also need a master's for non-private practice jobs in some states, though this is less common.
There are no nationwide requirements for licensure or certification as a substance use counselor, so you'll need to consult the relevant mental health agency in the state or territory where you want to practice. The Substance Abuse and Mental Health Services Administration established the Addiction Technology Transfer Center Network, which features regional centers where students can check their state's requirements.
Certification isn't required to practice but does provide an extra credential that counselors can earn to demonstrate their expertise in the field. The National Certification Commission for Addiction Professionals grants three progressive levels of certification to licensed substance use counselors based on their education and experience.
A National Certified Addiction Counselor, Level I must have three years of full-time counseling experience and 270 hours of education and training.
A National Certified Addiction Counselor, Level II needs a bachelor's degree, three years of counseling experience, and 450 hours of specialized training.
A Master Addiction Counselor (MAC) requires a master's degree, three years of counseling experience, and 500 hours of specialized training.
The commission also gives specialist credentials for counselors who wish to concentrate in certain substances or populations, such as nicotine dependency or adolescent patients.
FAQs About Substance Abuse Counseling Degrees
How Much Does a Substance Abuse Counseling Degree Cost?
Is Being a Substance Use Counselor a Good Job?
This depends on how you define a "good job." Leaving aside salary and job growth, these counselors strive to help people overcome serious problems in their lives, which you may find rewarding. But they're also prone to secondary traumatic stress from working with this clientele, which can lead to their own emotional, behavioral, and even physical issues.
What Can You Do With an Addiction Counseling Degree Other Than Substance Use Counseling?
You may be qualified to work in social and community service or healthcare as an educator, health specialist, or administrator. If your goal is to open a private practice, you may choose to gain work experience in one of these adjacent jobs while you pursue the necessary master's degree to set off on your own.
Related Articles
How To Become a Substance Abuse Counselor
Learn how to become a substance abuse counselor and find career information, including salary and job outlook, settings, and job benefits and challenges.
Substance Abuse Counseling Career Guide
Learn everything you need to know about substance abuse careers, including job responsibilities, salaries, career outlook, and how to advance in the field.