Guide to Social Work Degrees
Prospective students might consider a social work degree if they're caring, empathetic individuals who want to help people solve problems. Enrollees typically learn about systemic social issues, crisis intervention, community social services, and case management practices. Many students in these programs intend to become practicing social workers, but these degrees also teach valuable skills that may help graduates secure work in related fields. Most social work degrees include a required clinical term that allows students to gain real-world experience in a supervised care setting.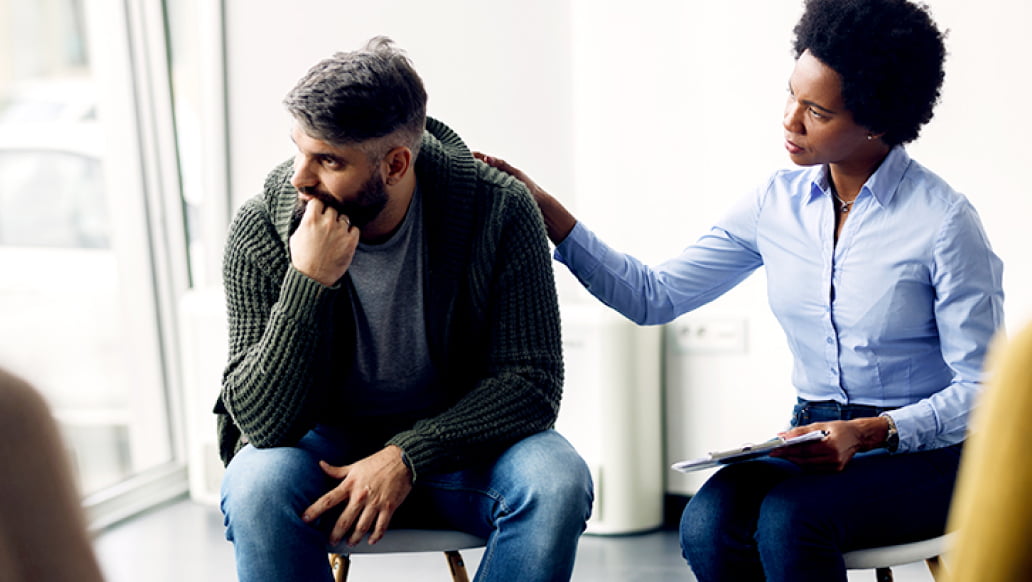 Social Work Specializations
Most BSW and MSW degrees are generalist programs, but some schools may let you choose a concentration to tailor your studies. Since social workers can work in a variety of industries and with a range of client populations, it may be beneficial if you have specialist knowledge in the field that most interests you. We've listed a few social work specializations below.
What Can You Do With a Social Work Degree?
Most social work degrees are strongly oriented toward helping students become social workers. However, the skills that faculty emphasize during these programs can potentially help graduates pursue related career paths in social justice and mental health services.
According to Burning Glass Technologies, a data analytics company, the top-requested skills in social worker job posts include aptitude in mental health, organization and planning, crisis intervention, and communication. We've listed some roles below that call for similar knowledge and abilities.
What Are the Licensure Requirements for Social Workers?
The Association of Social Work Boards details the requirements for different types of social work licenses in each state, including education and supervision. The following outline includes the requirements for licensure in most cases:
Candidates must take an exam for each license they seek.
Bachelor's graduates can earn a nonclinical license to practice macro social work, which grants the designation "licensed bachelor social worker" or a similar variation on this.
LCSW applicants need an MSW and 1,500-4,000 hours of supervised experience.
License holders need to complete continuing professional education to maintain their licenses. Although the requirements differ by state, all social workers must attend 18-45 hours of classes or training modules each year. Certain states allow social workers to complete some or all of their continuing education via distance learning.
How Much Does a Social Work Degree Cost?
Costs vary greatly by school and degree level, so there's no solid answer to this question. The Education Data Initiative has collected expense data for all degree levels, though these numbers don't apply to social work degrees in particular.
Although cost is a crucial factor in most students' calculations, it's also worth considering your long-term return on investment. Each degree level you earn tends to raise your earning potential and lower your chances of unemployment. This means that the upfront costs in time and money may be worth it over time.
Funding a Social Work Program
One popular cost-saving measure is attending a public college in the state where you reside. You may also be able to receive the in-state tuition rate at a public school in another state if you attend online. In fact, many state schools charge this lower rate to online students regardless of residency.
No matter where or how you choose to study, you should apply for all available financial aid, which can potentially save you thousands of dollars in student debt. The ideal forms of aid are grants, scholarships, and work-study programs, which lower the total cost of a degree without requiring repayment after you graduate. Most students take out loans once they've exhausted all gift aid possibilities, starting with lower interest government loans. Whether you study online or in person, you can typically qualify for the same funds from government, school, or private sources.
The ideal forms of aid are grants, scholarships, and work-study programs, which lower the total cost of a degree without requiring repayment after you graduate.
You can begin the financial aid process by filling out the Free Application for Federal Student Aid (FAFSA), which helps determine your eligibility for federal funding. Most schools and state governments also require you to complete the FAFSA. You can't qualify for federal funding if you have undocumented immigration status, but your state may have an alternate form to help you apply for its aid programs. Check with the financial aid office at your college to make sure it accepts funds from particular sources.
Beyond government aid, you can pursue a range of private scholarships specific to the social work major, including the options listed below.
| Scholarship name | Award amount | Eligibility |
| --- | --- | --- |
| Consuelo W. Gosnell Memorial Scholarship | $4,000 awarded to 10 recipients | Members of the National Association of Social Workers (NASW) who attend or have been accepted into an accredited MSW program |
| Melanie Foundation Scholarship | $2,500 awarded to one recipient | Graduate school students studying the link between mental health and community violence |
| Verne LaMarr Lyons Memorial Scholarship | $4,333 awarded to six recipients | Members of the NASW who attend or have been accepted into an accredited MSW program |
Is a Social Work Degree Worth It?
There's no answer to this question that applies to everyone because personal circumstances may differ. Ultimately, your decision may come down to whether your passion for helping people solve problems outweighs the possible negatives. As with any career, there are pros and cons to consider, including those outlined below.
Potential Benefits
Potential Drawbacks
How To Choose a Social Work Program
To figure out which criteria are most crucial for you when deciding on the best social work program, try asking yourself some of the following questions:
Is this college accredited? What about its social work degree program?
To earn a social work license, you may need to enroll in both an institutionally accredited school and a programmatically accredited program. The program accrediting body for social work is the Council on Social Work Education (CSWE), which maintains a directory of approved programs.
Will this MSW program give me credit for earning a BSW?
Most schools feature accelerated MSW tracks for students who already hold a bachelor's in social work. These fast-track programs allow you to skip required prerequisite classes.
What does a social work degree cost?
Tuition and fees can vary widely, and some colleges might offer you more favorable financial aid packages than others. However, the most expensive school doesn't necessarily lead to the best employment outcomes and vice versa.
Do I want to study on campus or online?
The chief virtues of distance learning are often centered around an online program's flexibility and potential affordability. On the other hand, it may be hard to start building a professional network virtually. This drawback can be partly offset by networking opportunities during your internship or clinical experience, depending on what level of degree you're pursuing.
FAQs About Social Work Programs
Can I Study Social Work Online?
You can earn a CSWE-accredited BSW, MSW, and DSW/PhD in social work online. Bachelor's and master's degrees typically have a field education requirement that you'll need to complete in person.
What Degree Is Best for Social Work?
To be a social worker, you need to study social work. You may be able to use knowledge and skills learned in a social work program to secure work in another industry, but the inverse is almost never true: Employers won't hire someone for a social worker position unless they earned at least a bachelor's degree in this discipline.
Is a Social Work Degree Hard?
The answer depends on what you find difficult. Social work curricula draw on lessons from liberal arts disciplines — such as psychology, sociology, and public policy — with less emphasis on complex mathematics and hard science. Students may also complete many writing assignments over the life of their degree, so you may struggle if you find writing difficult.
What Field of Social Work Pays the Most?
Related Articles
2023 Online Master's in Social Work (MSW) Programs
Master's of social work students can use our 2023 rankings to choose from online MSWs accredited by the CSWE, including advanced standing and clinical track programs.
2022 Best Online Bachelor's in Social Work (BSW) Programs
Discover the best online social work degrees offered at the bachelor's level ranked by alumni salaries and tuition.