What Can You Do With a Psychology Degree?
It's human nature to want to understand each other better, and a bachelor's degree in psychology can help with that. Whether you're interested in helping people, improving your community, or understanding society, pursuing a degree in psychology can help you achieve your goal.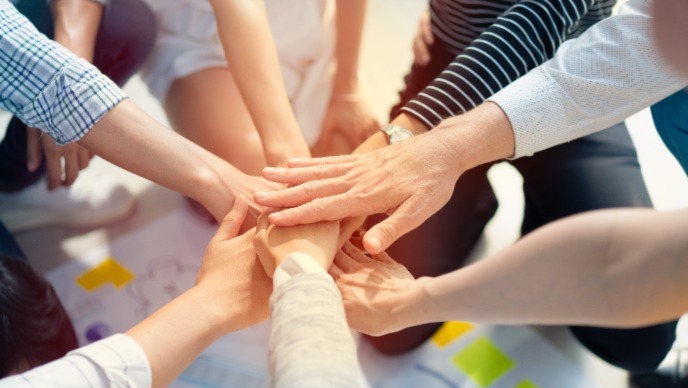 Skills Developed as a Psychology Major
Psychology is a science. That's why it's important to make sure you're up-to-date with current research. Getting a degree in psychology provides you with the skills and knowledge to pursue a career in the field. Whether you're interested in the practice itself or research, psychology requires a particular skill set:
Psychology Careers
Psychology degrees are incredibly versatile because the field of psychology helps you understand how other people think and behave. In fact, a 2019 Linkedin Study found that psychology was one of the top 10 most versatile majors. Beyond working as a psychologist or researcher, fields like advertising, law, human resources, and criminal justice require the knowledge and experience of psychologists.
A bachelor's degree in psychology can pave the way to a wide range of careers, but your career path may depend on your level of higher education. Consider the following psychology careers grouped by degree level:
Bachelor's Degree
Master's Degree
Doctorate
Types of Psychologists
The following psychologists are specialists in their niche field. Although there isn't individualized data for each career type listed, the Bureau of Labor Statistics (BLS) lumps all psychologists into a single category, with a job outlook of 8% — also the US average across occupations — and a median annual salary of $81,040.
Alternative Careers With a Psychology Degree
While a psychology degree is typically seen as a way to enter the field of psychology, it is also useful for careers in a variety of sectors, from marketing to advertising fields. There are numerous professions that require understanding how people think and behave. Here are a few jobs you can get with a bachelor's degree in psychology.
Improving Your Job Prospects
Furthering your education gives you access to a wider range of jobs. While there are psychology degree jobs that only require a bachelor's, most employers prefer a master's or PhD. With graduate degrees, you can specialize in a specific field of psychology, such as environmental psychology or neuropsychology. Most psychologists interested in conducting research are expected to have a PhD in their chosen specialization.
Sometimes, individuals with a bachelor's in psychology go on to pursue a master's or PhD in a similar field, including social work, education, criminal justice, or medicine. Many graduate degrees expand on the knowledge you acquire during your bachelor's and provide more education on specific careers.
Before you choose a graduate program, consider what career you're interested in pursuing. Find a university with the specific program you want, and research the professors you'll be learning from. With such a versatile field, it's important to make sure you're spending your time in a program that will help you achieve your personal goals.
Related Articles
Psychology Career Guide
Learn what psychologists do, areas of specialization, career outlooks, job requirements, and get expert advice from a psychologist in our career guide.
Types of Psychology Degrees
Psychology is a diverse field with many different degree opportunities. Read our guide to types of psychology degrees to learn more.