Guide to Online Psychology Degrees
Psychology is defined as the scientific study of the human mind and behavior, and an online bachelor's degree in psychology is designed to introduce students to different personality types and the life stages of human development. Graduates should be equipped with the skills and insights to help clients understand and modify their behavior, improve their relationships, handle stress more effectively, and make healthier choices. Even if graduates choose to follow a career path other than becoming a counselor or clinical psychologist, they can still benefit from the deeper understanding of human interaction and the enhanced communication skills that typically come from earning this degree.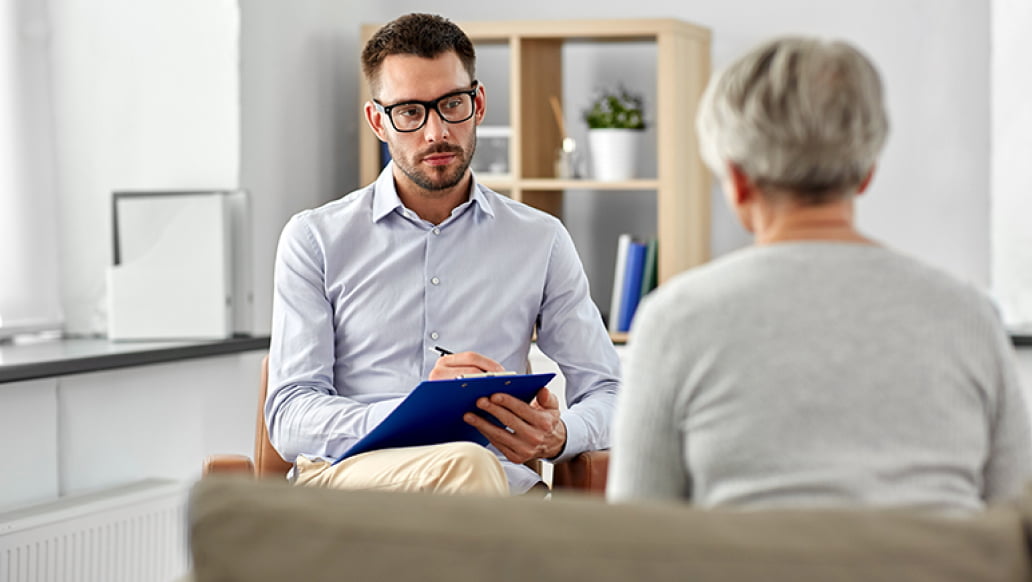 Is a Bachelor's Degree in Psychology Worth It?
Determining whether a psychology degree is the right educational path is a highly personal decision based on unique circumstances, such as financial needs and other obligations. Individuals must establish for themselves whether the time and money they'll invest in earning a bachelor's degree in psychology are worth the potential rewards. The following are some of the possible advantages and disadvantages to factor into the decision:
Potential Benefits
Psychology programs often build versatile, valuable skills. The coursework and assignments for most bachelor's-level psychology classes are designed to develop oral comprehension, verbal communication, analysis, and critical thinking abilities, which can be applied to almost any occupation.
Online learning gives students more degree options. By considering distance education programs, students have a better chance of finding the program that best fits their goals and budget without leaving home.
Potential Drawbacks
Graduates may experience difficulty finding work in the field of psychology with only a bachelor's degree. Most counseling or clinical positions require a master's or doctoral degree.
An online psychology major may have to work harder to build their network of peers. Without the ability to connect in person, online students may have to put more effort into establishing relationships with classmates and instructors.
Admission Requirements for an Online Bachelor's in Psychology
Psychology majors generally need to accumulate 120-124 credit hours, including general education courses, to earn a bachelor's degree. Most full-time students need four or slightly more years to complete all of the liberal arts, humanities, science, and major-related courses.
Admission requirements for a bachelor's program in psychology vary by college, but applicants often need to submit the following:
A high school GPA of 2.8 or higher
An application form
Transcripts of previous courses
SAT or ACT scores
A personal statement or essay
Letters of recommendation
A list of extracurricular activities
Psychology Program Courses & Curriculum
The curriculum for psychology programs is designed to introduce the biological foundations, developmental perspectives, and social influences of human behavior and interaction. After completing several core courses that help establish a foundation for understanding psychology's basic principles, students can select from a number of elective courses, covering topics such as gender roles, conflict resolution, biopsychology, human sexuality, and death and dying. The following are some of the core courses that are often included in a bachelor's in psychology program.
Introduction to Psychology
This course provides a broad overview of the field of psychology and includes a wide range of topics. Coursework typically covers the history of psychology and its current role in society. Many topics that are briefly explored in this course are covered in greater depth in future courses, such as human development, learning, cognition, psychological disorders, and therapeutic approaches.
Examples of abnormal psychological conditions include schizophrenia as well as disorders involving anxiety and mood, substance use, eating, and dissociation. Coursework typically focuses on what causes these disorders as well as their clinical diagnosis, appropriate treatments, and overall impact on patients' family and friends.
In this course, students generally explore the mental process of acquiring knowledge. Topics may include using the senses to perceive information, thought, problem-solving, and decision-making.
History and Systems of Psychology
This course typically builds on introductory courses by exploring the history of psychology in greater detail. Students discover how the major systems of psychology — structuralism, functionalism, behaviorism, psychoanalysis, and Gestalt psychology — developed. Coursework may also cover the evolution of psychological practice in the U.S.
Sometimes divided into two semesters, a course on lifespan development looks at how individuals grow and develop from conception through multiple stages and finally to death. Specifically, coursework covers common issues such as personality, emotion, learning, behavior, and human interaction at each of the major life stages.
Research Methods and Data Analysis
This hands-on course focuses on developing research skills used in many occupations related to the social sciences. After presenting research methods and theories, coursework will require students to apply these methods to simulated real-world situations by designing psychological studies or experiments. Projects generally require students to evaluate and present their research findings as well.
Graduation Requirements
Most bachelor's programs end with a capstone course in the final semester. The purpose of a capstone project is two-fold: It gives students an opportunity to demonstrate what they've learned in previous courses, and it allows students to create a significant asset for their portfolios, which they can use as part of their job search efforts. Project requirements typically ask students to conduct research and apply both psychological theory and data in order to address real-world scenarios, such as drug addiction, gender issues, and personal development.
Most psychology bachelor's programs end with a capstone course, which allows students to create a significant asset for their portfolios.
Some programs also require students to fulfill a one-semester internship, which may involve approximately 120 hours of work in a mental health setting. Internships offer opportunities to gain practical experience in the field.
Concentrations
Some programs allow students to select an area of psychology for specialized study. Psychology concentrations typically aim to foster a unique set of skills and area knowledge, thus qualifying graduates for distinct careers based on their education. Below is a list of concentrations commonly offered in psychology programs.
This concentration primarily involves learning about the scientific processes that go into diagnosing and treating patients with various psychological disorders. It may be of particular interest to those who intend to continue their education and become therapists or clinical psychologists.
This concentration focuses on how to work with people and families who are experiencing illness. Coursework covers how therapists can help patients develop coping strategies, apply psychological theories in family settings, and support individuals with mental health challenges associated with their illness. Students who plan to earn a master's degree and become licensed therapists may be interested in pursuing this concentration.
Rehabilitation Psychology
Students selecting this concentration take classes on how to help individuals recover from or cope with a serious illness or injury. Some programs may also include electives that focus on substance use recovery. This educational path is designed for students who plan to earn a master's degree in order to become a licensed rehabilitation counselor.
This specialization focuses on supporting students and professionals in educational settings. Coursework may cover early child development, classroom intervention, and proper assessment administration. This concentration helps prepare graduates for a master's program in school counseling.
In this concentration, students typically learn about the psychology of community-level behavior. Some take classes in social justice to better understand how cultural, political, and economic factors help shape community values. Graduates may also need a graduate degree for certain occupations in public health and social services.
B.S. vs. B.A. in Psychology
Bachelor's programs in psychology usually result in one of two degrees — a Bachelor of Arts (B.A.) or a Bachelor of Science (B.S.). While the two types of degrees share many core courses and topics of study, each has a distinct emphasis that may influence which a student might want to pursue.
B.A. programs generally look at psychology from the perspective of the social sciences, which is the study of society, the impact of people's behavior on social issues, and the relationships among individuals. With this emphasis, graduates are more likely to be prepared for careers in counseling, clinical psychology, and other occupations that center on human behavior and interaction. Conversely, B.S. programs tend to focus on research, data, and statistical analysis. The skills and knowledge developed through this type of program may be more aligned with occupations in research and data analysis.
Accreditation
Accreditation is one of the most important characteristics to consider when choosing a college or university. Students must be enrolled in a regionally or nationally accredited program to qualify for federal financial aid. Enrollment in a regionally accredited school may also be required to transfer to another school, be accepted into a master's program, or obtain licensure for a specific occupation. The U.S. Department of Education and the Council for Higher Education Accreditation each offer a searchable database of accredited schools.
To obtain institutional accreditation, all of a school's academic programs, faculty members, business operations, and other services must meet rigorous standards of academic excellence. In addition to earning recognition for the institution as a whole, schools can also seek accreditation for individual degree programs. However, there is no program-level accrediting agency for bachelor's degrees in psychology. Only doctoral-level programs in psychology are evaluated by the American Psychological Association (APA).
Scholarships for Psychology Students
Online students enrolled in accredited bachelor's programs in psychology generally have the same access to financial aid as on-campus students. To apply for financial assistance, all students should submit a Free Application for Federal Student Aid (FAFSA). Even if they think they may not be eligible, enrollees may qualify for government/school grants and scholarships — which they don't have to repay — or low interest loans. The following is a sampling of scholarships available to online psychology students that are funded by private organizations and therefore require separate applications.
Careers with a Psychology Degree
To become a licensed therapist or psychologist, students must continue in higher education by completing a master's or possibly a doctoral program. However, the insights into human behavior and data analysis skills that come from studying psychology help prepare bachelor's degree holders for a diverse range of career opportunities in fields such as business, social services, criminal justice, and education. The following are just a few of the many possible career paths, as described by the Bureau of Labor Statistics (BLS):
Next Steps
Although many students move directly into the workforce after earning a bachelor's degree in psychology, some may choose to pursue graduate school. Higher degrees are designed to prepare students for specialized occupations that involve advanced knowledge and specific skills.
Pursuing Advanced Degrees
Graduates with bachelor's degrees in psychology may choose to pursue other educational avenues outside of the field. For example, some go on to earn advanced degrees in political science, public administration, and education, to name a few. If students want to continue pursuing the field of psychology, however, more potential career pathways in the field may be open to them.
Importantly, to become a clinical or research psychologist, students need to earn a Doctor of Psychology (PsyD) or a PhD in Psychology. The median annual salary for psychologists is $82,180, and the BLS projects an 8% increase in demand for psychologists through 2030, which is on par with all other U.S. occupations.
Licensure and Certification Requirements
In most states, professionals who routinely interact with clients or patients as part of their work are required to obtain a state license before going into practice. This is true of psychologists, therapists, clinical social workers, lawyers, and others. Licensure requirements vary by state and occupation, but they usually involve earning a specific degree from an accredited college or university, submitting an application to the state board governing the relevant occupation, and passing an examination. For some occupations, applicants must also accumulate a certain number of hours of supervised training, often referred to as clinical experience.
In most states, psychologists, therapists, and clinical social workers are required to obtain a state license before going into practice.
In some states, psychiatric technicians must obtain a license to practice. As with other state licenses, this process typically involves submitting an application, completing all educational requirements, and passing an exam. Unlicensed psychiatric technicians may also pursue national certification, which is completely voluntary. The American Association of Psychiatric Technicians offers four levels of certification based on education and experience, and applicants must pass an exam to be certified.
Psychology majors who plan to become licensed therapists and psychologists may want to consider earning specialty board certifications in addition to state licensure. The APA recommends starting to prepare for these certifications while in graduate school. Many specialty certifications are centered around specific groups, such as children, couples and families, and older adults, while other certifications focus on treatment types, such as cognitive-behavioral therapy.
Related Articles
2023 Best Online Psychology Bachelor's Degrees
View our list of the best online bachelor's in psychology degrees for 2023, ranked by highest return on investment.
Psychology Career Guide
Learn what psychologists do, areas of specialization, career outlooks, job requirements, and get expert advice from a psychologist in our career guide.