Guide to Online Nursing Programs
An online nursing program is designed to prepare students for careers providing patient care as an integral part of medical teams. Programs are available at the certificate, undergraduate, and graduate levels combining information-based learning and clinical experiences under the supervision of trained and licensed staff. Online programs may be more affordable and convenient for students who desire to enter nursing or advance their nursing careers. Graduates often find that nursing jobs pay higher than the $41,950 median annual salary for all occupations. For example, the Bureau of Labor Statistics (BLS) reports that licensed practical nurses earn a median salary of $48,820, and nurse midwives earn $111,130. This resource guide provides information prospective students may need to make an informed decision about pursuing an education and career in nursing.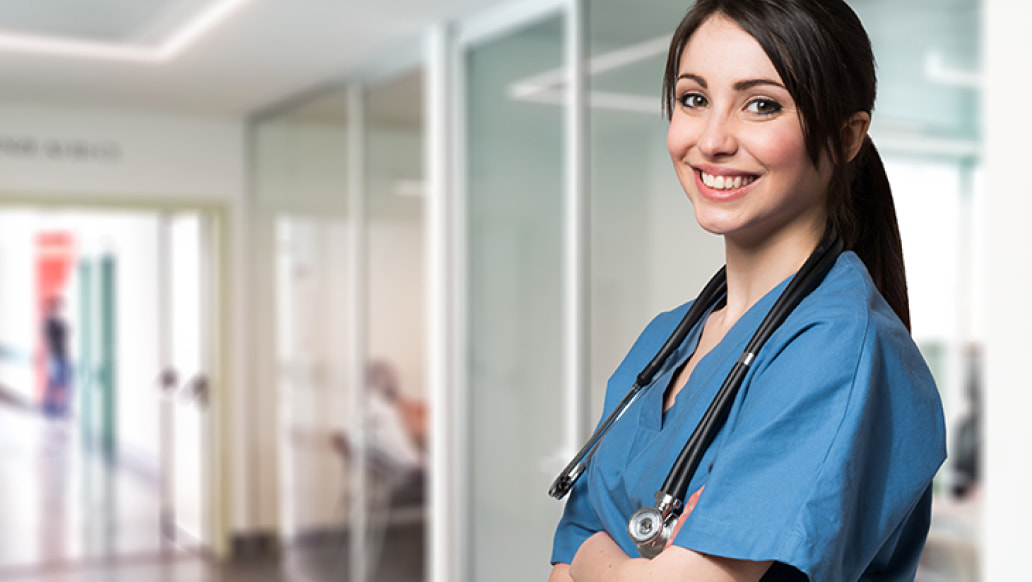 Online Nursing Programs
Online programs are just as rigorous as those on-campus, and the instructors who teach on-campus often teach online courses as well. While most distance-learning coursework is online, some programs may require on-campus attendance to complete lab work. Others may have what they call an "intensive" session on campus at the beginning and end of the program for about a week. Students will also have to complete on-site clinical training and practicums at a nearby healthcare facility.
Nursing Licensure and Certification
Nursing graduates must pass an NCLEX exam to earn a license to practice in their state. As nurses progress professionally from one level to another, new licensure may also be required. Each state sets its own education standards for licensure that may also require the completion of specialized coursework or training in select topics.
Many states belong to the Nurse Licensure Compact (NLC). The NLC allows nurses from one compact state to practice in another without needing an additional license. There are currently 39 jurisdictions across the U.S. that are either currently part of the compact or are awaiting implementation or legislation.
Frequently Asked Questions
Can You Get a Nursing Degree Online?
Yes, you can earn a nursing degree online, though some programs require on-campus coursework and on-site clinical experience at a nearby healthcare facility. Schools offer traditional, bridge, and accelerated programs depending on your interest and level of experience.
Are Online Nursing Degrees Legitimate?
Yes, online nursing degrees are legitimate if earned through programs accredited by the Accreditation Commission for Education in Nursing (ACEN) or the Commission on Collegiate Nursing Education (CCNE), which states require for licensure.
How Long Does It Take To Get an Online Nursing Degree?
Traditional online BSN programs can take full-time students up to four years to complete, programs that bridge RN programs to BSNs or MSNs may take up to three years, and accelerated online BSN programs may take as little as a year.
Is Nursing a Good Career?
If you are interested in medicine and helping others achieve optimal health and overall wellbeing, a career in nursing may be worth considering. It can pay well, and there is high demand for trained professionals.
Resources for Nursing Students
There are several online nursing resources that students can access through nursing associations. These organizations often offer financial aid assistance, networking opportunities, webinars, and career centers. Many offer discounted student membership.
These organizations include:
Related Articles
How To Become a Nurse
Explore this article about how to become a nurse, and learn about the levels of nursing, steps to becoming a nurse, specialty nursing tracks, educational requirements, and more.
Guide to Online Nurse Practitioner Degrees
Explore this comprehensive guide to nurse practitioner degrees to learn about specialties, nursing courses, scholarships, and if the degree is worth it.