Complete Guide to Online MBA Degrees
One of the oldest graduate degrees available, a masters of business administration (MBA) is designed to equip students with in-depth knowledge of fundamental business concepts and help them develop advanced skills in management, negotiation, and strategic thinking. Online MBA degrees are a popular choice for individuals hoping to become effective business leaders, change professions, or embark on an entrepreneurial career.
MBAs are in high demand, and earning this degree can significantly increase a graduate's employability. Aside from helping applicants land a job, this credential may also provide working professionals with opportunities to advance their careers. According to Heather Morgan, an MBA graduate who frequently writes about topics in leadership and self-development, "MBA holders are the type of leaders that top organizations are looking to promote to positions of greater authority and responsibility." It's, therefore, no surprise that MBA graduates can go on to hold high-level positions, such as chief executive officer, chief financial officer, and project manager.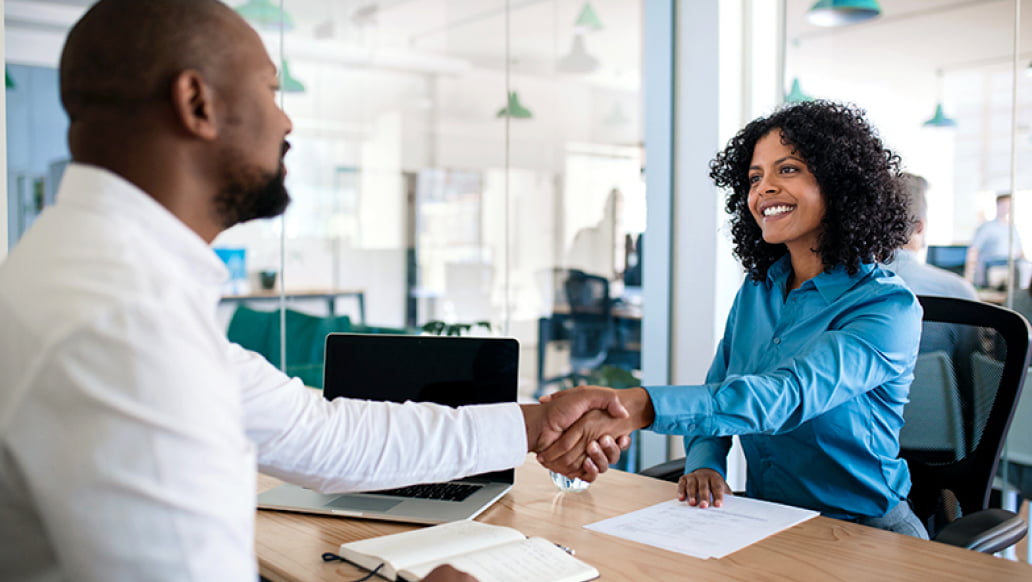 Admission Requirements for an Online MBA
Students need to complete 36-60 credit hours to achieve an online MBA. Admission requirements vary by program, but are typically similar for traditional and online degrees. In general, students need the following prerequisites and materials to apply:
A bachelor's degree with a minimum 2.5 GPA
2-3 years of relevant work experience
A resume and personal statement describing a student's interest in earning an MBA
Letters of recommendation from mentors or teachers
MBA Program Courses and Curriculum
Students enrolled in an online MBA degree program study business concepts in marketing, finance, information technology, and supply chain management, to name a few. Coursework in an MBA curriculum typically covers foundational business principles by integrating assignments and lectures with practical exercises, such as presentations and team projects. These are meant to give individuals hands-on experience of what it's like to work in a real-world setting. While classes vary by program, below is a list of common courses students may take.
This foundational, interdisciplinary course introduces business management's core functions. It may cover macroeconomic theories as well as key concepts in accounting, management, and finance. Some versions of this class also emphasize how to effectively build and lead teams.
Business Environment and Leadership
In this core course, students strive to understand how they can foster a healthy business. Specifically, they seek to develop the kind of strategic analysis skills that can be used to project profits, take advantage of market opportunities, and identify potential short- and long-term challenges.
Managing Performance With Data
With data becoming indispensable for business analytics, students enroll in this course to learn how to use information when making strategic decisions. They should gain familiarity with statistical concepts and software. Most classes require students to complete a team project toward the end of the semester.
Faculty typically introduce learners to the concept of uncertainty in business as well as how to manage different kinds of risk. They may describe the difference between external and internal sources of uncertainty, teaching students how to use specific tools and techniques for addressing each.
Leveraging Global Opportunities
Given the increasing interconnectedness of the world economy, this elective class emphasizes the importance of international business. Covered topics include how to build diverse partnerships, manage large supply chains, and work with individuals from different cultural backgrounds.
Concentrations
Many online MBAs allow students to focus on a particular area of business administration. Concentrations build on core coursework, offering the chance to delve deeper into a subject in order to gain specific knowledge and expertise. Below are some common tracks that may be especially beneficial for students with career goals in a particular business field.
Is an Online MBA Worth It?
The value of any higher education will depend, in part, on an individual's financial circumstances, personal goals, and other commitments. Overall, an online MBA can be a suitable choice for individuals hoping to advance their careers or gain job security. As Morgan continues, "In today's uncertain business environment where cutbacks and lay-offs can be necessary, it is crucial to have every edge available to market yourself." However, in addition to a brighter job outlook, students may also want to consider the following potential benefits and disadvantages of enrolling in an online MBA program:
Potential Advantages
This is a versatile credential that can open employment opportunities in multiple sectors. Employers in a range of industries — such as tech, healthcare, energy, and government — rely on business operations, making the job outlook for MBA holders quite favorable.
An online MBA offers students flexibility and the chance to complete coursework at their own pace. Online learning is ideal for non-traditional students, such as working professionals, who need to fit classes around a busy schedule.
Potential Drawbacks
This degree can take longer to complete than other graduate programs. Many MBAs require students to have 2-3 years of work experience before enrolling. With an additional two years to finish coursework, it could take up to five years to earn this credential.
An online master's may not offer the same networking opportunities as a campus program. Given their limited interaction with peers and faculty, distance learners in an online MBA may be less likely to develop the kind of relationships that can help land a competitive job.
Is an MBA a Good Fit for Me?
Individuals who enjoy solving complex logistical problems, collaborating with others, and taking on leadership positions may find an MBA program to be both rewarding and fulfilling. In addition to providing advanced training in various business fields,this degree pushes students to build a professional network while also refining their own managerial style. Indeed, the data analytics firm, Burning Glass Technologies, identifies communication, building relationships, and planning as baseline skills that can help individuals succeed in business professions. Given that these are precisely the skills that an MBA aims to develop, students with a natural ability to excel in these areas or those confident enough to challenge themselves to grow into a leadership role are likely to be a good fit for an MBA program.
---
Beyond one's personality, an MBA may also suit students who come from diverse educational backgrounds. For instance, individuals who hold degrees in social science or STEM fields typically have the necessary training to pursue an MBA program.
---
Careers You Can Pursue With an MBA
Given that MBAs vary considerably from program to program, not all students graduate with the same job opportunities in terms of employers, starting salaries, or industries. For instance, certain programs can lead to careers with prestigious consulting firms, while others can lead to high salaries or a chance to work in the non-profit or tech sectors. Below is a list of potential career opportunities for graduates, along with job outlook and salary data from the Bureau of Labor Statistics. While it is possible to land these careers with a bachelor's, an MBA can improve a candidate's competitiveness and may even be required by some employers.
Financial managers oversee the fiscal state of an organization. In addition to gathering and communicating financial information, they also identify new investment opportunities to increase profits and lay out budgeting plans. These professionals can work for large firms, private hedge funds, or individual clients.
Human resources managers are responsible for developing and implementing employee programs. Their work involves supervising recruitment, managing compensation programs, and ensuring a business meets state and federal employment standards.
Top executives can take on many roles, such as chief executive officer, chief financial officer, or chief operating officer. In these positions, they manage high-level operational affairs and help direct a firm's vision, future strategy, and partnership. Their day-to-day work can involve analyzing detailed reports and meeting with shareholders.
Scholarships for an MBA Program
Students interested in a graduate business degree can use university scholarships and private grants to help pay for their degree. The first step to apply for financial aid involves filling out the Free Application for Federal Student Aid (FAFSA). This form requests an applicant's personal and financial information to determine how much aid they're eligible for. While the FAFSA can also be used to apply for financial aid in the form of federal loans, scholarships are often a better option as students don't have to repay them. Below is a list of scholarship opportunities for individuals enrolled in or planning to enroll in an online MBA program.
How Do I Choose an MBA Program?
As mentioned above, MBAs can differ in terms of employment outcomes. But they may also vary based on curriculum, specialization tracks, and costs. Those interested in this degree should consider the following factors before deciding which program to enroll in.
While it's important to enroll in an affordable program, students may also want to consider future return on investment. An MBA can yield a high starting salary as well as an increase in earnings over time, allowing students to pay for the degree's upfront costs in the long-term.
Specialized vs. Generalized MBAs
A generalized MBA covers concepts in various business disciplines and may be useful for those who are interested in exploring career options after they graduate. By contrast, students who want to secure a job in a specific area — such as healthcare management — can enroll in a specialized program that includes advanced coursework in a particular area of study.
Online Learning Support and Resources
Distance programs can be difficult to complete, so students should check whether an online MBA offers sufficient learning support. This can include 24/7 access to lectures and assignments, regular check-ins with advisors, and peer learning opportunities.
Additional Resources
Individuals interested in an MBA program can explore the following resources for more information on education and employment trends in the business world:
Related Articles
2023 Best Online MBA Programs
Explore the best online MBA programs based on alumni salary score, and find the online graduate degree that's right for you.
Types of MBA Degrees
Learn about different types of MBA degrees, including full-time vs. part-time, online MBAs, and available concentrations, to choose the right program for you.