Guide to Master of Legal Studies Degrees
Many colleges offer master's degrees in legal studies as an alternative to law school. In today's complex economy, some professionals require a working knowledge of the law as it relates to their job functions, industry, and community. For example, financial compliance officers need to understand the laws governing finances and investments as much as they understand financial vehicles and investment strategy, while real estate agents need to understand the legalities of mortgages and contracts as much as they need to know how to market homes and match buyers with properties. MLS programs are designed to help provide these and other types of professionals — including non-lawyers working in the legal system — with advanced legal knowledge.
Master of Legal Studies degrees may be called by alternative names, such as Master of Science of Law or Master of Jurisprudence. Regardless of the degree title, these programs are available as traditional on-campus programs as well as fully online programs.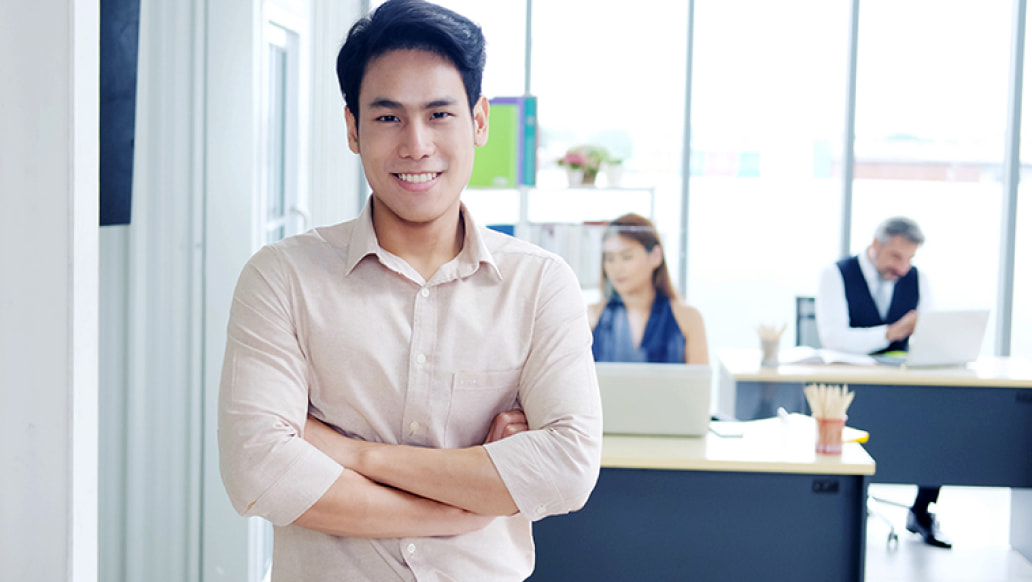 What Is a Master's of Legal Studies?
Many professionals encounter legal issues in their daily work, such as negotiating contracts, engaging in dispute resolution, or documenting their organization's regulatory compliance. Online MLS degree programs help graduates address these issues with confidence by combining essential legal knowledge with their expertise in another field. Many programs encourage interdisciplinary study by offering concentrations in diverse subjects such as business, healthcare, human resources, cybersecurity, or technology.
Although there are some similarities between an MLS program and a law degree, or Juris Doctor program, the two courses of study are quite different. The primary distinction is the student's intended career path. Law students pursue a professional doctorate in law to become practicing lawyers, while MLS students pursue a master's-level understanding of the law as it relates to business functions with an eye toward improving their professional knowledge base. Many of the courses in an MLS program cover the same general topics as the courses in a JD program, but not with the same depth. Also, while MLS programs include a few courses on legal practice, such as contract negotiation and legal research and writing, they do not include extensive courses on trial practice and civil procedure.
Law students pursue a doctorate in law to become practicing lawyers, while MLS students pursue a master's-level understanding of the law as it relates to business functions.
How Long Are MLS Programs?
Most Master of Legal Studies programs require the completion of approximately 30 credits, or 10 courses. Depending on the school, course sessions may be seven, 10, or 14 weeks long. Full-time students generally complete the program in one to two years, and part-time students typically finish in two to three years. Some programs require a one-semester internship or externship, which usually involves working for an organization about 10 hours per week.
Career Options for Legal Studies Graduate
Although an MLS degree does not prepare graduates to practice law, it may be used as a stepping stone to a number of non-lawyer occupations in the legal arena such as paralegal and legal assistant. An MLS can also help graduates advance to higher level positions in many other industries. Consider how legal expertise could be advantageous in the following occupations described by the Bureau of Labor Statistics:
For more information about online college, including scholarship opportunities and advice from experts, visit our resource hub.
Is an Online Master's in Legal Studies Worth It?
When considering earning an advanced degree, particularly through an online Master of Legal Studies program, it's important to factor personal circumstances such as career goals, financial resources, and other commitments into the decision-making process. The following pros and cons may be helpful to consider when deciding to pursue an online MLS degree.
Potential Advantages
A master's degree in legal studies may provide a significant salary boost. According to the BLS, as of 2020, professionals with master's degrees earn an average of $12,480 more per year than those with bachelor's degrees.
Online MLS programs are often designed for working adults. By opting for an online program, students have the flexibility to schedule classes and homework around their jobs, and they can select from a wider range of programs without relocating.
Potential Drawbacks
A master's in legal studies is not a requirement for most jobs in this field. Many professionals are able to develop some level of legal expertise through on-the-job learning rather than formal education.
Online students may find it more challenging to network in a remote environment. Because classes don't meet in person, distance learners may need to put extra effort into building relationships with peers and instructors.
Common Courses in an Online Legal Studies Graduate Program
Online MLS degree programs enable graduates to combine the study of law with their expertise in another field. As students advance through their programs, they can pursue specializations in diverse disciplines, such as business, healthcare, human resources, or technology. Students are typically required to take two to four electives in their chosen discipline to complete a concentration. Most programs also require students to gain practical experience by completing a capstone project and a one-semester internship or externship.
The following are some of the initial courses commonly found in MLS programs.
Regardless of an MLS student's preferred career path, many find it beneficial to explore basic legal concepts related to business, such as intellectual property and risk management. Students learn the legal structures used to organize and operate businesses, such as S-corporations and limited liability companies. The course may also cover legal concepts related to loans, sales contracts, purchase agreements, leases, and other common business transactions.
This course typically follows a contract's formation from beginning to end. Students discover how to negotiate and write the components of a valid contract. Additionally, coursework covers topics related to executing a contract, such as contract conditions, the assignment of benefits and duties, and remedies for addressing a breach of contract.
Since many graduates may have managerial responsibilities, it may be helpful to study employment law to explore the basic legal rights and protections for employers and employees in the U.S. Topics include regulations governing hiring practices, compensation and benefits, safety and health, privacy rights, workers' compensation, and immigration.
Legal Research and Communication
By reviewing the structure of the federal and state court systems, students learn to identify the appropriate authority overseeing a given legal issue. Assignments encourage students to solve problems by researching and analyzing legal references, and these assignments may help develop skills in writing and documenting legal communications.
Since students may be called upon to interact with the legal system in their future jobs, this course provides a broad overview of the federal and state court systems. Coursework emphasizes legal terminology, and topics may include constitutional law, civil procedure, criminal law, and power distribution across the three branches of government.
Compliance Certification for MLS Graduates
Legal compliance has become a significant issue for many organizations. Because some jobs entail documenting how an organization is following industry regulations regarding such practices as healthcare recordkeeping, hazardous waste disposal, or customer financial data protection, earning their compliance certification may be a way for students to bolster their marketability. With this in mind, some MLS programs are designed to help graduates earn a certificate from the Compliance Certification Board. Certification may not only demonstrate a graduate's depth of knowledge, but also a commitment to professional development.
Related Articles
2023 Best Online Law Schools
Research online bachelor's in law degrees using our list of the best online colleges for 2023, which ranks schools on annual tuition and alumni salaries provided by PayScale.
Criminal Justice Career Guide
Interested in a career in criminal justice? Learn more about job paths, salaries, education requirements, and more.