Guide to Bachelor's in Legal Studies Degrees
A bachelor's in legal studies may be a fitting choice for individuals interested in an education that can lead to entry-level positions in different fields, foster transferable skills, or create a path to graduate study. This guide provides information on legal studies programs, including potential advantages and drawbacks of enrolling, career options for graduates, and frequently asked questions about pursuing an online legal studies degree.
As a distinct area of study within the social sciences, legal studies focuses on multiple aspects of the law, including its history, theory, application, and role in society. Unlike a professional law degree in which students analyze specific statutes or landmark court cases, a bachelor's in legal studies provides graduates with an understanding of the law as a vast and evolving collection of beliefs, rules, and procedures. Students may therefore critically reflect on important questions such as the nature of citizenship, the impact of law on race and identity, and the nature of societal values. Individuals enrolled in such a program also gain exposure to foundational concepts from various other fields including history, political science, sociology, economics, and psychology.
Legal studies graduates have the real-world knowledge and skills to work in various settings. While many may consider working for a law firm, it's important to note that graduates may also find fulfilling roles in other sectors where legal knowledge and research skills are required — such as government, business, and education, to name a few. Students who hope to pursue law school may find that this program provides them with a foundational understanding of the legal concepts covered in more depth at the postgraduate level.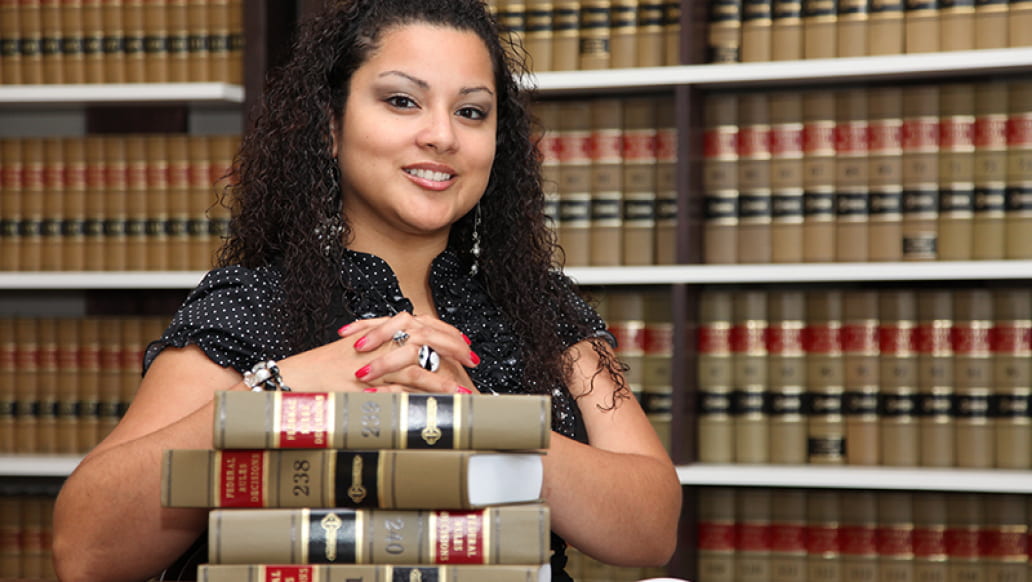 FAQs About Legal Studies Degrees
Is an Online Bachelor's Degree in Legal Studies Considered a Law Degree?
While a legal studies program introduces students to the field, it is not considered a law degree in the traditional sense. These latter degrees are typically offered at the postgraduate level, take three years of full-time study to complete, and are designed to train students as lawyers, judges, or law professors. Examples of these credentials include juris doctor degrees, master of laws degrees, and doctorate of juridical science degrees.
What's the Difference Between a Bachelor's in Legal Studies and a Bachelor's in Law?
Bachelor's degrees in legal studies and law are similar in terms of curricula and learning outcomes, and graduates of either program are prepared for similar careers. Both credentials include coursework on specific areas of legality such as contract law or business law. These degrees also allow students to explore how the legal system has evolved over time, thus giving them a broader understanding of the law's role and purpose in society. Therefore, there do not tend to be significant differences between the degrees.
Which Areas of Law Can I Specialize In?
Depending on the specific program, legal studies students can choose to concentrate in specific areas of the law such as business, real estate, tax policy, or environmental law. Those more interested in the social and political aspects of the legal system can focus their coursework and electives on topics including human rights, social justice, and the criminal justice system.
Can I Go to Law School After Earning an Online Degree?
Yes, students with an online degree can attend law school. While some law schools may prefer students who have degrees acquired the traditional in-person way, most assess applications based on a variety of factors and are not likely to discriminate on that basis alone. However, those interested in gaining a professional law degree should ensure they enroll in an accredited school at the undergraduate level.
What Is the Best Bachelor's Degree for Law School?
Law schools typically accept applicants from various bachelor's degree programs. While data shows political science, psychology, and history are the most popular undergraduate degrees for those admitted to law school, majoring in something challenging that you enjoy and are likely to do well in may help you demonstrate an impressive academic history and competency when applying.
Accreditation for Legal Studies Programs
Students interested in a legal studies bachelor's degree should ensure that they enroll in a regionally or nationally accredited institution. An accredited school has been independently evaluated to confirm that it meets national educational standards, and enrollment in one qualifies students to apply for federal and state financial aid, as well as transfer credit hours where appropriate. While individual degree programs may also be evaluated for educational quality in a given subject area, bachelor's in law programs typically don't require programmatic accreditation. However, those who plan to become paralegals should make sure their program has been approved by the American Bar Association.
Is an Online Degree in Legal Studies Credible?
With a majority of HR leaders seeing online programs as equivalent to on-campus ones, an online law degree from an accredited institution is a credible qualification. Online students meet the same admission and program requirements as their on-campus peers to earn their degree and therefore receive the same education. This is perhaps why potential employers have, over time, become less likely to treat those with online credentials as somehow less capable or knowledgeable.
Career Options for Legal Studies Graduates
Given its interdisciplinary nature, an online bachelor's in legal studies may offer students several career opportunities once they graduate. For those who hope to work in the legal field, this program can help prepare individuals for paralegal or legal analyst roles. Indeed, a background in law may help provide an edge in a growing legal sector, where the Bureau of Labor Statistics (BLS) predicts a 9% increase in occupations over the next decade. Alternatively, for those who are interested in the law but unsure about a legal career, the communication, writing, and critical thinking skills gained in a legal studies major may qualify graduates for entry-level positions in sectors such as real estate, finance, and business.
Below is a brief list of careers that students with a legal studies bachelor's degree may be interested in, along with salary and job growth data through 2030 from the BLS:
Is a Legal Studies Degree Worth It?
An online legal studies degree can provide you with valuable knowledge and practical skills. However, the worth of this degree can vary based on your career goals, personal situation, and financial circumstances. Below is a list of potential advantages and drawbacks of a legal studies bachelor's degree:
Potential Benefits
A legal studies bachelor's has the potential to land you a job in a solid labor market. For instance, the BLS projects that demand for certain legal professionals — such as arbitrators, mediators, and conciliators — is expected to grow by 10% through 2030, slightly faster than the national average of 8% for all jobs.
A legal studies degree can be highly flexible. This credential covers concepts in various disciplines such as history, political science, and sociology, thus giving you the chance to embark on a non-legal career path as well.
Potential Drawbacks
A bachelor's in this field may not be sufficient for career advancement in some roles within the legal system. For instance, while some graduates may want to practice law as private attorneys or public defenders, most states require a Juris Doctorate or other professional degree from an accredited law school.
Working in a legal environment can lead to burnout. Graduates who work in entry-level positions within the legal system, or who gain further education to become lawyers, work long hours and deal with demanding clients. This can foster low job satisfaction and high stress, often causing burnout.
You may also want to consider whether pursuing a legal studies degree online is a suitable option. Distance learning programs offer significant flexibility, allowing you to learn at your own pace and avoid having to relocate. However, an online degree requires self-discipline and motivation to complete. Some distance learning programs may also require taking all classes asynchronously, thus limiting your ability to interact with peers and professors.
Related Articles
2023 Best Online Law Enforcement Degrees
The best online bachelor's degrees in law enforcement can help prepare students to work in local police departments, federal agencies, and courts.
2023 Best Online Law Schools
Research online bachelor's in law degrees using our list of the best online colleges for 2023, which ranks schools on annual tuition and alumni salaries provided by PayScale.