Guide to Online Bachelor's in Information Technology Degrees
Individuals interested in a bachelor of information technology (IT) program can gain a balanced education with particular emphasis on the fundamentals of business computing. Students largely focus on how networking technology and computers can be used to accomplish various goals in an organizational setting. They can also choose to specialize in a particular area of IT, such as cybersecurity, software engineering, or game development.
IT is a massive, $5.2 trillion global industry, and IT professionals can be found working in nearly every economic sector. They take on a variety of positions, helping ensure people and organizations can safely and securely interact with computing and network systems.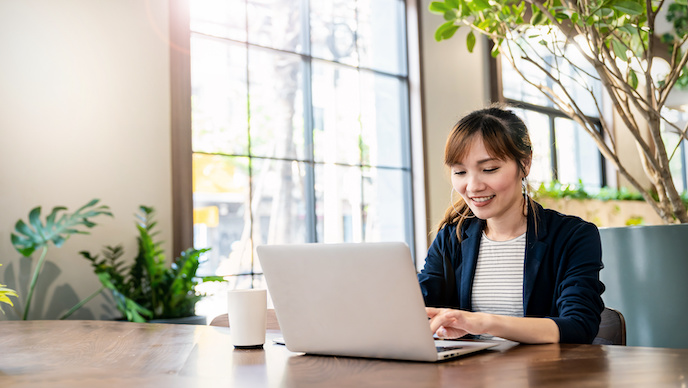 Information Technology Certifications
IT certifications allow students to develop substantive knowledge and foster in-depth skills in disciplines such as information science, web design, IT management, and software development. These credentials allow IT professionals to continue advancing their careers by showing employers they have the most up-to-date training in specific computing areas or software. While they are voluntary, some employers may prefer applicants with advanced certifications for higher level positions.
Microsoft, Cisco, and CompTIA are among those that offer certifications in commonly used software.
This certification is designed to prepare students to work with Azure, Microsoft's cloud computing service. They study how to manage virtual networks, develop storage capacities, and use various Azure functions. Individuals need at least six months of prior experience with Azure to apply for this certification.
Students gain this certification with the intention of developing critical skills in data management; gaining expertise with data processing, storage, and security, as well as learning how to optimize these functions in a work environment. Candidates must have knowledge of data processing languages to attain this certification.
This credential is designed to train students in how to become effective security professionals in an online environment using Cisco security technologies. It covers basic concepts related to digital security while allowing students to develop their skills in a particular area of security technology.
Receiving this certification demonstrates that professionals have a solid understanding of networking and software. Specifically, it shows that they have skills to help connect individuals through various kinds of digital infrastructure. It also provides the opportunity for students to gain in-depth knowledge of how such networks are built and maintained.
This flexible credential covers a range of IT work areas, from managing industry-standard technologies to supporting everyday security needs. Students learn how to work with diverse hardware, such as desktop computers and mobile phones, to carry out basic and complex IT tasks.
Scholarships for an Information Technology Degree
Although an online degree can be a more affordable higher education option, it is still a significant financial investment, and prospective IT students may be interested in funding their higher education. Both online and in-person learners can apply for federal, state, and private aid, including scholarships, fellowships, and grants. Although it is possible to pay for an IT degree using loans, students are advised to first exhaust free forms of financial assistance. Those that are unable to secure funding this way — but are still interested in pursuing an IT degree — may consider federal student loans, as these offer the most favorable repayment rates.
Students should contact the financial aid departments of their prospective schools to determine which funding programs they're eligible for. They may also consider applying for the following scholarship opportunities specifically meant for IT students.
Students interested in applying for financial assistance can explore our guide to financial aid and our more comprehensive list of computer science scholarships.
FAQs About an Information Technology Degree
How Long Does it Take to Earn an Information Technology Bachelor's Degree?
It takes roughly four years of full-time study to earn an IT bachelor's degree. During this time, students complete 120-124 credit hours of core, general, and elective coursework. Depending on the number of classes they take each semester, part-time learners can take 5-6 years.
What is Information Technology?
IT is a broad field which focuses on the creation, storage, transfer, and protection of electronic data. It encompasses the physical design and operation of computing networks and operating systems, as well as the development of networking software, communication systems, and e-commerce features that meet a range of business needs.
What is the Difference Between Information Technology and Computer Science?
Despite the many overlaps between these two disciplines, there are some key distinctions between IT and computer science. While students in an IT program largely learn to design, build, and ensure the smooth operation of various computing systems, those pursuing a computer science bachelor's strive to understand the fundamental principles and theories that make various computing activities possible. These latter individuals therefore study the mathematical formulas, algorithms, and statistical models that computers run on.
Is an Information Technology Degree a Good Fit for Me?
Individuals with an aptitude for technology who have a general interest in learning about how computers function may find that an IT degree suits them well. As this field involves innovating with hardware and software, solving complex problems, and keeping pace with constant technological developments, an IT bachelor's can also appeal to students who enjoy being creatively challenged.
Are Online Information Technology Degrees Accredited?
How Much Can I Make With a Bachelor's in Information Technology?
According to the BLS, individuals employed in computer and information technology occupations earn a median annual salary of $91,250, which is more than double the national average of $41,950. Those working in high-demand areas such as informational security can make over $163,000 annually.
Related Articles
2023 Best Online Information Technology Degrees
Our list of the best online bachelor's degrees in IT highlight the schools with the highest alumni salaries for each online program.
2022 Best Online Bachelor's Degrees in the U.S.
Earning an online bachelor's degree can vastly expand your career options and earning power. We've ranked the best colleges by alumni salaries.