Guide to Online Human Resources Degrees
Colleges design human resources (HR) degrees to prepare students to run administrative operations for their employers. Undergraduates take coursework in organizational behavior, business administration, legal policy, and conflict mediation. Master's students often take advanced courses to ready themselves for leadership roles. You can choose from a range of HR degrees online or in person, including some with concentrations that might help you specialize in a particular area during your HR career. Many programs end with an internship to give you practical experience with real-world situations.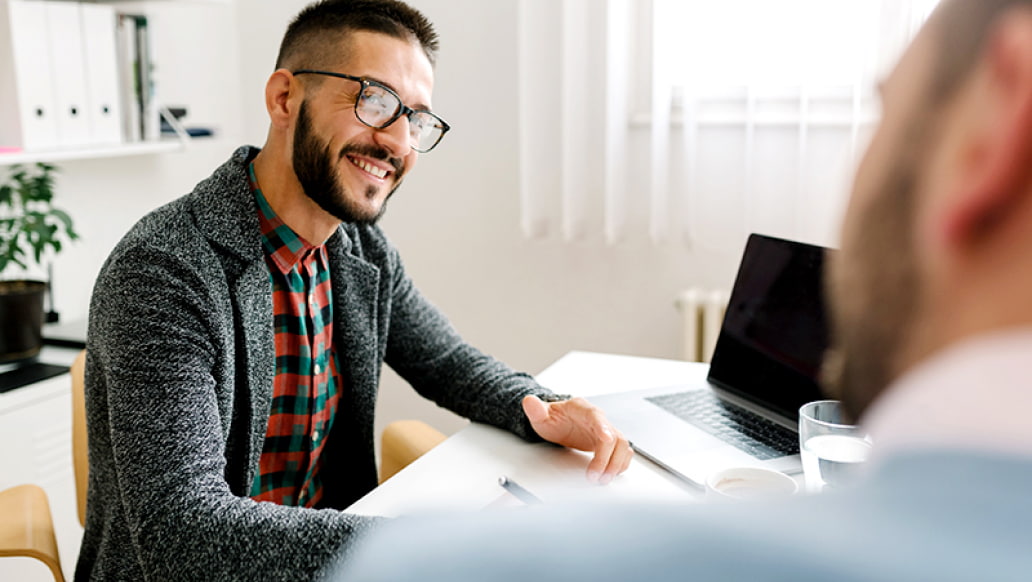 What Is a Human Resources Degree?
HR majors study the critical functions that keep organizations running, including businesses, government agencies, and non-profits. These functions include hiring and training employees, administering compensation and benefits, creating and enforcing a variety of policies, and overseeing employee relations with management.
You can find online HR programs at several degree levels:
Associate degrees provide an overview of the HR field by focusing on general topics. Over the two-year course of this degree, you'd take about 60 credit hours of courses in business administration, professional communication, and ethics.
Bachelor's degrees expand on associate curricula by including lessons on compensation, talent acquisition, organizational dynamic, and labor law. Students generally take 120 credit hours, including 60 hours of required major courses and electives, which can take four years at a full-time pace. Most colleges offer bachelor of science (BS) degrees, but some feature bachelor of arts (BA) programs instead. The HR coursework tends to be similar across programs, but BAs typically favor liberal arts courses in the general education curriculum instead of math and science.
Master's degrees focus on organizational leadership and management, while still allowing you to specialize in a focused area of HR practice. Students usually take two years to complete the 30-40 credit hours required. As with bachelor's degrees, most graduate programs are master of science (MS) degrees rather than master of arts (MA) degrees, though another common option is a master of business administration (MBA) degree with a concentration in HR management.
Though less common, doctoral degrees in HR are intended for enrollees who want to advance the discipline through original research. Most graduates seek professorships, though some become HR executives.
Admission Requirements
The higher you climb academically, the more stringent the admission criteria become. The following table details some of the things that admissions officers ask for when considering your application. Not all of these are necessary at each college, but they give a sense of what's typically required at each level.
Degree
Admission Requirements
Associate
Bachelor's

High school diploma or GED, usually with a minimum 2.5 GPA
ACT or SAT scores, though not in all cases
Letter of recommendation from teacher or guidance counselor
Personal essay

Master's

Bachelor's degree, often with a minimum 3.0 GPA — doesn't need to be an HR degree, but this might help establish intent to work in HR
Professional HR experience
Letters of recommendation from professors
Personal essay
GRE or GMAT scores

Doctoral

Master's degree, often with a minimum 3.0-3.2 GPA — doesn't need to be an HR degree, but this might help establish intent to advance HR research
Professional HR experience
Letters of recommendation from professors
Personal essay
GRE or GMAT scores
Can I Get a Human Resources Degree Online?
Online learning is more popular than ever, and many colleges offer online HR degrees to satisfy the demand for trained professionals. This includes options at every level from certificate to doctorate.
Distance learning provides a different experience from on-campus study. Most notably, your online courses will likely be asynchronous. This means that you don't need to sign in to the learning management system at set times; instead, you watch lecture recordings and post in discussion forums at your convenience. Your program may also feature classes with some synchronous elements, such as live project presentations or class discussions over video conferencing software. Internships will still take place in person.
Common Human Resources Courses
Many HR programs contain similar coursework at each level. In general, bachelor's degrees feature introductory courses to the discipline as a whole and to each of its major specializations, such as compensation and recruitment. Although HR professionals often specialize during their careers, most HR degrees are generalist programs — concentrations are uncommon. Master's degrees tend to focus on organizational leadership and HR management.
See below for some classes you might encounter during an HR degree program.
Faculty give lessons on effective writing and speech in the workplace. You typically complete at least one writing assignment per week, along with recorded or live presentations to peers. This course is commonly offered to bachelor's students.
Compensation and Benefits
This class covers the concept of total rewards — the combination of pay and incentives that attract and motivate employees. Professors generally discuss the entire process of researching market-rate wages, contracting with insurers and other healthcare benefits providers, and processing payroll.
Topics in this course may include finding employee skill gaps and regulatory requirements, assessing professional development effectiveness, and choosing between workshops and multimedia training. In graduate programs, this material is often included in a broader course titled Talent Management or some variation.
Lessons in this class cover the federal and state legislation that's relevant to employers. Faculty lecture on labor law history, discrimination and protected classes, record-keeping, and harassment statutes.
Human Resources as a Strategic Function
Commonly offered to graduate students, this course describes how HR can help employers make and save money by running efficiently. Professors emphasize data collection, analysis, and presentation to make the case for HR's place in business strategy.
Course faculty aim to introduce one of the key duties of HR departments. As an enrollee, your assignments may include creating digital job posts and conducting mock interviews on behalf of a fictional employer.
What Can I Do with a Human Resources Degree?
HR employees perform a variety of functions for both public and private entities, and an HR degree may help prepare you for this work. Many core HR tasks are needed in every industry — for example, a McKinsey & Company report describes talent recruitment as one of the top priorities for chief executives across industries. Therefore, you may find yourself working in any sector once you enter the job market, from finance to government to humanitarian aid.
Many core HR tasks are needed in every industry, so you may find yourself working in any sector once you enter the job market.
However, only relatively large entities have in-house HR departments. Smaller employers often outsource their HR functions to specialty firms that provide services to multiple clients, so you might find work at one of those companies.
Below, we list a few common roles for HR degree graduates. Most of them require a bachelor's degree for entry, though some recruiters may ask for a master's. The constantly changing HR landscape means that it's helpful to stay up to date with professional training even after you finish your formal education, especially if you want to enter management.
Compensation, Benefits and Job Analysis Specialists
Compensation, benefits, and job analysis specialists are experts on salaries, health insurance, incentive options, and payment systems. They determine their employer's compensation and benefits budget and analyze the job market to understand what wages are competitive for particular jobs. Their own median salaries are $67,190 per year, and the Bureau of Labor Statistics (BLS) projects 10% job growth in the 2020-2030 period. You may qualify for a compensation and benefits manager position after several years of experience, although many of these jobs require a master's degree.
Human Resources Specialists
Human resources specialists are the generalists of the HR world. They might perform one or more key HR tasks such as administering employee benefits, recruitment, training, or writing policies. HR specialists may also field questions and concerns from employees on sensitive issues such as toxic work environments and sexual harassment. They earn median annual salaries of $63,490 and the job field is expected to grow 10% through 2030. You might also seek a job as a human resources manager once you've gained enough experience. As with compensation and benefits managers, these roles often call for a master's degree but pay significantly higher median wages — $121,220 per year.
Training and Development Specialists
Training and development specialists ensure that an organization's employees have the knowledge and skills needed to do their jobs. They determine their employers' development needs, run workshops, and create training videos or outsource them to digital media firms. The median yearly salary for these roles is $62,700, and the BLS projects 11% job growth during the 2020-2030 period. If you rise to the level of training and development manager, you might expect a salary closer to the annual median of $115,640.
Is a Bachelor's in Human Resources Worth It?
Only you can definitively answer this question because your goals, responsibilities, and finances differ from everyone else's. The choice is ultimately yours, but the following pros and cons may help guide your decision.
Potential Benefits
Most HR careers are growing at a steady rate. According to the BLS, each career field for the specialists identified above will likely expand by 10-11% by the end of 2030, which is higher than the 8% rate for all U.S. jobs. Two of the three roles are growing at an average rate or faster at the management level.
Studying online may provide extra flexibility to help you balance your responsibilities. Online learning lets you work at your own pace as long as you respect assignment due dates. It also makes it possible to enroll in an appealing program anywhere in the country without uprooting your life.
Potential Drawbacks
A degree in HR may limit your career opportunities unnecessarily. You can potentially work in HR after earning a bachelor's in business or a broader liberal arts discipline such as communications or psychology. If you're not completely sure that HR is the right career path, you might consider enrolling in one of these fields instead to give you a wider range of options.
It may be more difficult to network while studying online. Distance learning tends to limit informal interactions among colleagues and professors, so it's more difficult to make contacts who can help in your future career. You can partially mitigate this drawback by taking advantage of any internship and networking opportunities your program offers.
Is a Human Resources Degree a Good Fit For Me?
A degree in HR might help you secure stable work in a variety of industries, but that doesn't mean you'll find the work personally fulfilling. Although there's no guarantee of a good fit until you start your career, it may be useful to consider how well your skills and interests match what's needed for this field.
The BLS lists communication skills as a quality common to HR professionals. They act as liaisons between potential recruits and hiring managers, employees from different teams, and individual contributors and managers, so they must listen, speak, and write to all of these groups. Communication skills — both written and oral — are crucial to understanding what everyone wants and making it clear what they can expect. You might enjoy HR if you've earned high grades in writing classes or enjoyed the time you spent on a speech team.
Human Resources Scholarships
Most college and graduate students use at least some financial aid to help fund their education. This can be gift aid that doesn't require repayment — grants, scholarships, and work-study funding — or student loans that you will need to repay with interest after graduating.
You typically start the financial aid process by completing the Free Application for Federal Student Aid (FAFSA). The Department of Education uses this form to determine your eligibility for federal aid, as do most states and colleges. If you have undocumented immigration status, you can't qualify for federal aid. However, many states have similar forms so they can consider you for state aid programs.
Some donors offer scholarships especially for HR students. We've listed a few of these below, but you can also check with the financial aid offices of any colleges you're considering.
Women in both bachelor's and master's HR programs can pursue a $5,000 award. Up to 37 students per year can receive this scholarship.
You may qualify for this $3,000 award if you're a master's student in HR. You also need to express an interest in working for the public sector.
Student SHRM members can qualify for awards of up to $2,500 as undergraduates and up to $5,000 as graduate students. Bachelor's students must demonstrate a minimum 3.0 GPA and master's students need to show at least a 3.5.
Accreditation
Accreditation is a testament to a college's quality and allows it to accept federal financial aid, so it's important to attend an accredited school. There are two kinds of institutional accreditation: national and regional. You may want to consider regionally accredited schools first because regional accrediting agencies have higher academic standards. Also, most regionally accredited colleges will only accept transfer credits from schools with the same status. You can find the recognized regional accreditors on the Council for Higher Education Accreditation site.
There is no programmatic accrediting body that formally certifies HR degrees. But the SHRM has developed the Academic Alignment Program, which is a series of key learning outcomes that it encourages colleges to consider as they write a curriculum. You can search the SHRM's directory of aligned programs, which includes both online and on-campus HR degrees. Graduating from an aligned program helps ensure that you meet the prerequisites for certification in the future.
There is no programmatic accrediting body that formally certifies HR degrees.
Human Resources Certification
Professional certification is a voluntary process whereby you earn an extra credential that you can tour on your resume. Although certification isn't necessary for every job in HR, it may give you an advantage in a future job search.
Students and early-career employees can pursue the SHRM Certified Professional credential, which requires passing an extensive exam on HR practices. You can test for the SHRM Senior Certified Professional designation once you have at least three years of experience and some level of strategic leadership. Another option is the HR Certification Institute, which has eight levels of certification depending on your education and experience.
---
Make sure you speak to HR professionals before deciding which certifications you want — working specialists may have the best insight into which organization is preferred in the industry.
---
FAQs About Degrees in Human Resources
How Long Does It Take to Get an HR Degree?
Is Human Resource Management a Business Degree?
Not exactly. A bachelor's degree in business is broader and can encompass functions such as finance, supply chains, and project management. HR degrees tend to focus more narrowly on the core HR competencies. But there is some crossover in the soft skills that the curricula emphasize, including communication, decision-making, and problem-solving.
Can I Get a Career in Human Resources Without a Degree?
All available evidence points to the necessity of a degree, from SHRM's site to this explainer on Indeed.com. However, the degree doesn't need to be in HR specifically. You can study a number of subjects that teach broadly applicable skills, including business and communications.
Additional Resources
The table below contains links you may find useful as an HR student and professional. We also link to program pages for related majors and degrees you may be interested in.
| | |
| --- | --- |
| CareerOneStop profiles | |
| Related online programs | |
| Professional organizations | |
Related Articles
2023 Best Online Human Services Degrees
There are many options for pursing online bachelor's in human services degrees. Compare our ranking of 2023 programs with the highest return on investment based on alumni salary and debt.
2023 Best Online Human Resources Degrees
Find the best online bachelor's degree in human resources that's right for you. Our list is ranked by salary score.