Guide to Online History Degrees
History is the study of the past and how to interpret it. Faculty at all degree levels teach major events and personalities from history alongside skills in document research and critical analysis. As a student of the humanities, you have the chance to immerse yourself in a personally enriching school environment while earning a versatile degree.
Today, history graduates work in fields as diverse as education, business, law, and public policy. Many also pursue graduate degrees in history or related social sciences to improve their marketability and earning potential. Read on for information you might find useful as a prospective history student.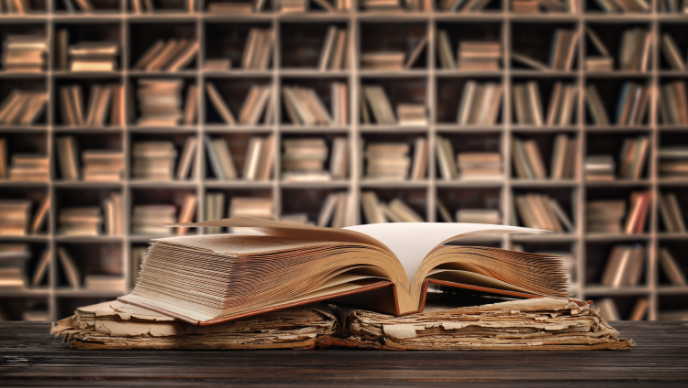 ADVERTISEMENT
Online History Degrees You May Be Interested In

Annual Tuition: $19,398 - $29,428
4 Programs (view all)

Southern New Hampshire University Online

Annual Tuition: $17,800
2 Programs (view all)
---
History Degree Program Overview
At root, one goal is common to all history degrees: to equip learners with the tools to critically study the past. The sophistication of these tools depends on which degree level you're studying for, along with your previous education in history. Professors are often less concerned with how well you memorize facts than with how you're able to present and defend your viewpoint on how and why events occurred.
No degree program can fully encompass all of world history, so students often select a concentration to help focus their learning on a particular era or place. Programs tend to get narrower and more specialized the higher your education continues, with doctoral students often writing dissertations to advance research on relatively niche topics.
What Types of History Degrees Are Available?
History is a broad subject, so you have wide latitude to choose a degree that suits you. The first consideration is what level of degree you're seeking.
Associate degrees are two-year programs for high school graduates or GED holders. Over the course of 60 credit hours, you'll usually take introductory courses in U.S. and world history, along with a few electives and a class on sources and research methods. Associate degrees also include general education coursework in English, math, and science.
Bachelor's degrees in history cover more history subject matter in 120 credit hours, which is designed to last four years but usually takes longer. You typically take a world history sequence and courses in the focus area of your choice. You'll also complete a set of liberal arts general education classes.
Master's degrees in history give opportunities for advanced, specialized research. They usually call for 30-40 credits of history courses, which can take one or two full-time years or two to three part-time years. Most programs culminate in a thesis based on in-depth original research.
History doctorates are for scholars who want to work in academia. By this point in graduate school, you've probably narrowed your focus to a particular question that you research and write about in depth for your dissertation. These doctoral degrees usually don't require much coursework beyond what you take for a master's, and their length depends mainly on how long it takes to complete your dissertation.
Another consideration is whether to earn a Bachelor of Arts (BA) or Bachelor of Science (BS) degree. Your history major won't involve the fine arts or life sciences; instead, the curriculum might feature a small difference in general education classes. For example, a BA might require a year of foreign language classes, while a BS at the same school may call for an extra math or statistics course. Most history programs are associate of arts, bachelor of arts, or master of arts degrees, but some schools offer science-focused variations.
Online History Degrees
In most cases, online history degrees have asynchronous courses. This means that you won't sign in to your learning management system at a particular time for class. Instead, you'll watch recorded lectures and write in discussion forums on your own time, though assignments still have due dates.
Some programs or classes may have synchronous components, such as live class discussions, but this is relatively rare. You might also enroll in a hybrid degree with a mix of in-person and online courses.
History Majors
Associate degrees don't have enough credits to give more than a general introduction, but programs at higher levels typically require learners to select a concentration. Because you can't possibly study all of human history, a concentration helps tailor your studies. These specializations typically fall into one of the three categories below.
| | |
| --- | --- |
| Regional | You study the broad sweep of history in a certain part of the world, such as Latin America or Africa. |
| Time period | These less common concentrations allow for comparative study of a certain era across cultures and regions. |
| Thematic | This lets you study a focused topic across cultures and periods, such as women and gender, military history, or migration and global mobility. |
North American history is perhaps the most common area of study for bachelor's degrees. However, thematic concentrations are increasingly popular, especially those examining gender, race, and ethnicity, and sexuality across time and space.
Is a History Major a Good Fit for Me?
History might be a good major for you if you're enthralled with the subject matter. But you should understand that alumni of history bachelor's programs earn median annual salaries of $60,000, which is less than the $69,368 median wage for all bachelor's-level employees. What's more, the $60,000 figure comes from a Bureau of Labor Statistics (BLS) dataset in which half of the history majors have advanced degrees, which would tend to raise their earning potential.
Alumni of history bachelor's programs earn median annual salaries of $60,000, which is less than the $69,368 median wage for all bachelor's-level employees.
But nobody should choose a major that doesn't excite them just because it might lead to a higher paying job. Future earnings might be a major factor in your decision, but it's just one of many.
What Can I Do With a Degree in History?
When we say that history is a versatile degree, we mean it can help you qualify for a variety of careers that require a college education but don't necessarily call for knowledge of history. A history education can help you improve abilities that employers crave, such as critical thinking and writing skills.
Demonstrating and discussing these soft skills may help you in interviews for a variety of positions. You can also use your creativity to design a career path for yourself, as Sully Montero did: "I have been a high school history teacher for almost 20 years … However, I've shifted gears and am now turning my passion for history and travel into a new business venture in travel advising."
Below, we've listed examples of jobs that history majors might pursue.
Annual Median Salary:
$47,630-60,110
All of these employees work in museums or archives, cataloging artifacts and creating public history exhibits. History graduates may use their organizational and archival research skills in these roles. Museum curators and archivists may need a master's degree, but museum technicians can often land work with a bachelor's.
Annual Median Salary:
$56,230
Paralegals help lawyers with legal research, so a history major's experience with document analysis may be a natural fit. To become one, you need a paralegal certificate in addition to your associate or bachelor's degree, so you need to prepare for about another year in school.
Annual Median Salary:
$30,210-79,640
Job Outlook:
6% loss to 15%
With a bachelor's degree, you may be able to become a teacher at any level from preschool through high school. However, you need to earn the required certification from your state. You need an advanced degree to teach college.
Funding a History Degree Program
Most college students pay for their education with a combination of personal savings, student loans, and gift aid (financial aid that doesn't require repayment). It's a good idea to apply for as many grants and scholarships as you can to help lower the total cost and potentially save you thousands of dollars in student loan debt.
How to Choose a History Degree Program
Your goals and circumstances differ from everyone else's, so there's no universal system for choosing a degree. But we discuss three important factors here: accreditation, cost, and learning format.
Accreditation for History Degrees
It's important that you consider institutionally accredited colleges — formerly known as either regionally or nationally accredited colleges. Institutional accreditation attests to a school's quality of instruction, curriculum, and services, because schools must pass periodic reviews by independent agencies to achieve it.
Many disciplines have accrediting organizations that accredit individual programs in their subject, but history has no programmatic accreditor. You only need to consider the school's accreditation status, which you can usually find on the school's "About" page.
Cost
Higher education is expensive, so cost is nearly always an important factor. Public colleges generally cost the least as long as you're a nearby resident who qualifies for in-district (for community colleges) or in-state (for four-year schools) tuition rates. Private for-profit colleges tend to be in the middle, with private nonprofit schools the most expensive.
Naturally, there is great variation within these categories. You may also receive a generous financial aid offer from a more expensive school, so it's worth exploring a range of options.
On-Campus vs. Online Study
If you want the traditional college experience, you may opt for in-person learning, whether you live on campus or commute. On the other hand, the flexibility of online or hybrid learning might better accommodate your lifestyle. You can consider which colleges offer history programs at your degree level in your preferred learning mode.
Similar Degree Programs
If history interests you, then you might also enjoy studying one of the other social studies and humanities disciplines. We list these fields below, along with some of their similarities to history.
| FIeld of Study | Description | Degree Rankings Pages |
| --- | --- | --- |
| Art history | This specialized branch of history analyzes the development of art styles and media across time and culture. Graduates often work in museums, art galleries, and schools. | |
| English | English majors read and write about literature, usually studying rhetoric and composition to learn how to structure their arguments. As with history, English degree careers reflect the versatility of this field: teacher, journalist, public relations specialist, writer, and businessperson are just a few options. | |
| Philosophy | Philosophy is intertwined with history because ideas and theories build on existing work going back thousands of years. This is another versatile degree, with most graduates going into business, management, education, or social services. | |
| Political science | Political science is deeply intertwined with history, because most data relies on historical case studies. Alumni might work in government, at nonprofits, or in education. | |
| Religious studies | Religion students typically study a lot of history, including past relations between faith traditions. Graduates might find work at nonprofits, churches, and social service agencies, among other venues. | |
FAQs About History Degrees
Is History an Easy Degree?
---
No degree is easy, because they all require sustained effort to absorb academic articles and books, take notes during lectures, and write lengthy papers. But research has shown the positive correlation between academic performance and students' interest in the subject matter, so you're more likely to find a history degree easy if you genuinely love the discipline. Ultimately, you should understand that degrees get more difficult the higher you go because professors expect more from students who've immersed themselves in historical research for many years.
Can You Get a History Degree Online?
---
You can get a history degree fully online at any level from associate to doctorate. There are fully asynchronous options, programs that mix live and asynchronous online elements, and hybrid degrees that require some on-campus interaction.
How Long Does a History Degree Take?
---
It depends on the level: Faculty design associate degrees to last two years, bachelor's degrees to last four, and master's degrees to take two or three. Doctoral students often take 6-8 years to complete coursework and the dissertation, but programs might last as few as three and as many as 10.
Do History Degrees Pay Well?
---
History majors with bachelor's degrees tend to make less than many other college-educated professionals. Alumni of history bachelor's programs earn median annual salaries of $60,000, according to the BLS. This is less than the median wage for all bachelor's-level employees, which is $69,368. Also keep in mind that about half of the history majors that the BLS used to determine the $60,000 median salary have advanced degrees, which could be in any subject.
Resources for History Students
You can find many online history resources to help advance your knowledge and fund a degree. We've included a few of these useful resources below.
Related Articles
2023 Best Online Bachelor's Degrees in History
Explore top accredited online history degrees for 2023. Our best online colleges rankings include data for tuition, salary, debt, and return on investment.
2023 Best Online Master's Degrees in History
We've ranked the best online history master's degrees based on alumni salaries. Compare schools to find your degree.