Guide to Online Criminal Justice Degrees
A criminal justice bachelor's degree helps prepare students for careers enforcing the law, ensuring public safety, and delivering justice to those who commit crimes. According to the latest FBI crime data, over 10 million arrests were made in the US in 2019. These arrests were possible because of those working in the criminal justice system who are specially trained through these degree programs to investigate, prosecute, and punish those who commit unlawful acts. While many enter law enforcement as police officers and detectives, others use their undergraduate criminal justice degree to pursue graduate degrees in law school for work in the legal system or social work to work within vulnerable communities, such as those in the juvenile justice system.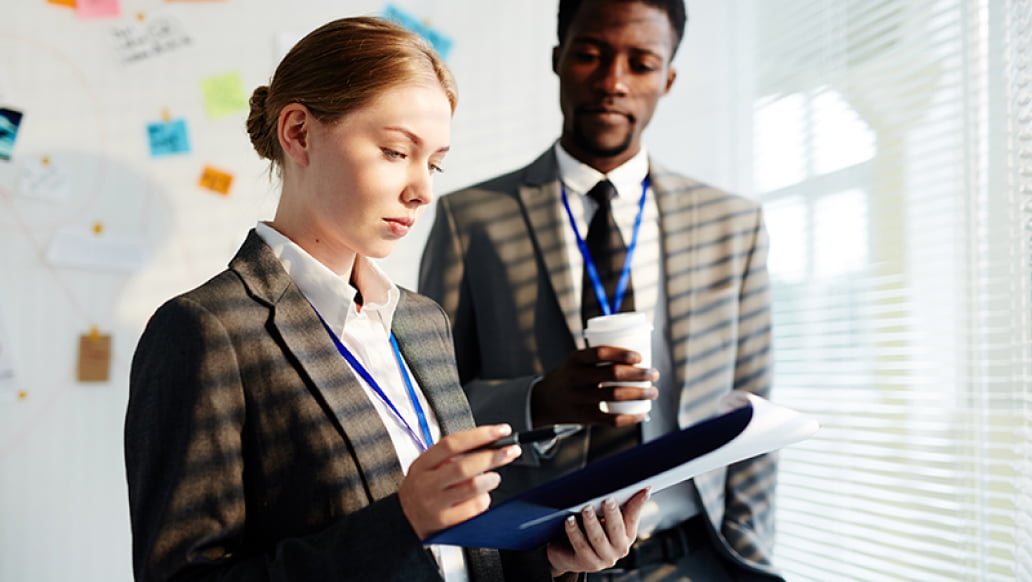 What is a Criminal Justice Degree?
A criminal justice degree is an undergraduate bachelor's degree earned at an accredited four-year college or university. Students can major in a bachelor of arts (BA) or a bachelor of science (BS) in criminal justice.
Though these degrees are primarily similar, there are a few differences:
A BA degree in criminal justice curriculum is more theoretical with its basis in the liberal arts. It may include courses in communications or the social sciences as well as courses about law enforcement, the corrections and criminal court systems, and how each operates.
The BS degree in criminal justice curriculum is more technical, with its foundation rooted more in science, including classes such as crime scene investigations, criminology, or forensics, which all require the practical application of specific technical skills.
Prospective students who aren't sure of their specific career path but know they are interested in the field of criminal justice may choose to take a BA degree. Those interested in working in a police department or federal criminal investigations may choose a BS program. Both may offer opportunities to gain real-world experience through internships and hands-on training. It can take full-time students approximately four years to complete the required 120 credit hours of these programs and longer for those enrolled part-time.
Admission Requirements
The process of applying to college for a criminal justice degree program is similar across schools and typically requires the following:
A high school diploma or GED
A minimum 2.5 GPA
The completion of placement exams for math and English
Standardized test scores
A completed application and fee of approximately $50
If you are a transfer student enrolling in a bachelor's program, you'll also need to submit college transcripts with a minimum 2.0 GPA. However, if you've completed your general education requirements at a community college, you may be able to transfer as a third-year student which can save time and money.
Can I Get a Criminal Justice Degree Online?
Yes, you can earn an online bachelor's degree in criminal justice. Online degree programs are becoming increasingly popular. Classes are usually asynchronous and provide scheduling flexibility to complete your coursework anytime and anywhere you have broadband access. In addition, schools often waive fees or charge flat-rate tuition for their online programs, often making online degrees more affordable.
Common Courses in Criminal Justice
Throughout a criminal justice degree program, faculty and staff help students gain skills in critical thinking, investigative techniques, crime scene processing, and the use of technology, to foster an understanding of how law enforcement, corrections, and the courts interact in prosecuting and adjudicating crimes. Though course titles may vary from program to program, learning outcomes are similar in supporting the curriculum. These courses often include:
Society and Crime Victims guides students' attention to the victims of crime and how they are regarded within the criminal justice system.
Corrections in America provides the historical context of crime and punishment in the U.S. from its evolution to its current state, often emphasizing the correctional systems in students' local communities.
The Criminal Court Process explores the criminal justice procedure from arrest to sentencing and the roles prosecutors, defense attorneys, bail bondsmen, and judges play.
Principles of Investigations helps develop students' understanding of investigative techniques and how they apply to various crime scenes, interviews, interrogations, and surveillance.
Crime Analysis and Mapping covers the various types of crime analysis including statistical methods, data collection, and their historical and theoretical roots.
Concentrations
You may choose to concentrate in an area of interest to meet your career goals. Criminal justice concentrations include:
Arson investigations
Correctional administration
Cybersecurity
Forensic psychology
Homeland Security
Intelligence analysis
Investigative forensics
Law enforcement
Legal studies
Restorative justice
Is a Criminal Justice Degree Worth It?
A criminal justice degree is worth it if it meets your personal, professional, and financial goals. Many find this field rewarding as they work to support the greater good by investigating and prosecuting crime to keep communities safe. However, working in criminal justice can also be rife with conflict and danger due to crime's unpredictable and volatile nature. While you may be an avid fan of crime shows, there's more to consider when deciding on a degree and career in criminal justice. You'll want to carefully weigh out the good and the bad by asking yourself the following questions:
What's my learning style? Online learning can help you develop time management and organizational skills, but it takes discipline and means you have to rely on yourself to stay on top of things. You'll have to consider if you are self-motivated and work more efficiently alone or need the energy and encouragement of others nearby in a classroom situation.
Do I need a predictable schedule or do I like flexibility? Crime never takes a break — it's a 24/7, 365-day a year business. Some jobs may require you to be on-call to report for duty at any time, which can negatively impact your work-life balance. Conversely, family obligations may necessitate that you work mostly evenings and weekends; therefore, a career in criminal justice may be suitable.
Is a Criminal Justice Degree a Good Fit for Me?
If you're curious and persistent by nature with the innate ability to see patterns and solve puzzles and problems, a criminal justice degree may be a good fit. You may also be friendly, service-oriented, and eager to help others in your community — characteristics conducive to this study and work.
The Occupational Information Network has identified several shared abilities and traits across many criminal justice occupations such as private investigators, detectives, and police officers that include:
Attention to detail and the ability to focus
Creativity in thinking and problem solving
Inductive and deductive reasoning
Listening and oral comprehension
Oral communications
The ability to think and act quickly and fluidly
What Can I Do With a Degree in Criminal Justice?
Bureau of Justice statistics show that over 2.4 million criminal justice professionals work in federal, state, and local governments as of their most recent data. The response to crime is a collective process that relies on the efforts of several public agencies and those working within. Though a bachelor's degree is not always required, employers often prefer hiring those with higher education, and a degree is usually necessary for jobs in federal law enforcement agencies such as the FBI, Secret Service, and DEA.
Career opportunities identified by the Bureau of Labor Statistics for criminal justice graduates include:
| Job Title | Description | Median Annual Salary | Job Outlook |
| --- | --- | --- | --- |
| Police officers and detectives | These law enforcement personnel work in local jurisdictions investigating crime and protecting property and life. They also spearhead crime prevention initiatives to keep communities safe. | $65,540 | 7% |
| Private detectives and investigators | Private detectives and investigators are hired by private employers to search financial, legal, and personal matters. They may search for missing persons, or investigate computer crimes. | $53,320 | 13% |
| Probation officers and correctional treatment specialists | Probation officers and correctional treatment specialists provide social services to help rehabilitate law offenders. They may also help those on probation or parole find jobs and connect them with other community resources. | $55,690 | 4% |
| Social workers | Social workers — particularly those working in victim advocacy — work to help individuals overcome the impact of violent crime. They assess a client&39;s needs, guide them to appropriate resources, and provide follow-up services. | $51,760 | 12% |
Continuing Your Education Beyond a Bachelor's
A master's degree in criminal justice can lead to career advancement and job opportunities with roles of greater authority. The advanced curriculum helps students develop management and leadership skills through in-depth analysis of the U.S. criminal justice system and public policy. Master's-level degree programs also include concentrations, such as Criminal Behavior, Justice Administration, Forensic Psychology, and Law Enforcement Leadership. Many of these degrees can be completed online as well.
Criminal Justice Scholarships
Future criminal justice majors can apply for private scholarships to help pay tuition once they've applied for federal financial aid. Scholarships and grants can be an excellent way to pay for college because they don't require repayment. However, it's important to remember that applying for financial aid from almost any source typically requires enrollment in a regionally or nationally accredited school.
There are several scholarships for those pursuing undergraduate programs that are worth considering:
Scholarship
Eligibility Requirements
Award(s)
The Harold Johnson Law Enforcement Scholarship

Minimum 2.0 GPA
Currently a senior in a San Francisco Bay Area high school
Planning on enrollment in a two- or four-year degree program
US citizenship

$5,000
The Ritchie-Jennings Memorial Scholarship Program

A declared major in criminal justice
Currently enrolled full-time in an accredited four-year university
Enrollment in a minimum of nine credit hours per term
Must be in the second half of the second year of school when applying

$1,000- $10,000
The Thurgood Marshall Scholarship

Enrollment in an undergraduate criminal justice degree program
A college acceptance letter
High school transcripts and a minimum B average or equivalent
A 1,000-word essay
Must demonstrate financial need

$2,000
The Women of BECA INC/Edna R. Anthony Scholarship

Must be enrolled in an HBCU in a criminal justice degree program
Must be a high school senior with a minimum 2.5 GPA

Varies
Frequently Asked Questions
How much does a bachelor's in criminal justice cost?
Tuition ranges from approximately $7,000 to $25,000 annually at the schools in our rankings. These rates are on par with the average in-state tuition at all four-year universities in the U.S. which is $9,349.
How many years does it take to earn a bachelor's in criminal justice?
It can take full-time students about four years to complete approximately 120 credit hours. It may take longer for those attending part-time.
Should I get a BA or BS in Criminal Justice?
Both degrees are similar in outcome; however, if you want a broader criminal justice degree that focuses more on holistic and theoretical learning, you may choose a BA. On the other hand, if you are interested in science, quantitative analysis, and technology, a BS may be a better option. It will depend on your career goals.
How much can I earn with a criminal justice degree?
The earnings of graduates with criminal justice degrees will vary based on their chosen career path. Those who choose to become law enforcement workers, for example, earn an annual median salary of $59,340, with the lowest 10% earning $39,130 and the highest 10% earning more than $113,860.
Additional Resources
There are several criminal justice associations you can join for support and connection through college and beyond. These organizations generally provide assistance with career development, opportunities for continuing education, webinars and seminars, and access to digital publications and research. Many also sponsor grants and scholarships. Members can exchange information and ideas as well as network, and while membership is usually required, these organizations often have discounts for students. The most popular include:
You can also see if your school sponsors a chapter of the Alpha Phi Sigma (APS) Criminal Justice Honor Society. APS recognizes criminal justice students' academic achievement and offers scholarships to its members to support their education, as well as providing networking opportunities. To be eligible to join, you must meet the following requirements:
A declared major in criminal justice or a related field
The completion of 45 semester hours with a minimum 3.2 GPA
A minimum of four courses completed in the criminal justice field with a minimum 3.2 GPA
Be in the top 35% of your class
Related Articles
2023 Best Online Law Enforcement Degrees
The best online bachelor's degrees in law enforcement can help prepare students to work in local police departments, federal agencies, and courts.
2023 Best Online Criminology Degrees
Find the best online criminology degree that's right for you from our list of accredited online schools. Learn about the online programs to find the right fit for you.