Guide to Online Counseling Degrees
Counseling is a vast field that focuses on how to help individuals, families, and groups identify and overcome various life challenges. Counseling degrees are therefore offered in many different sub-disciplines and at multiple education levels, with students able to choose between areas such as marriage counseling, substance abuse counseling, school counseling, or rehabilitation counseling. These degrees can equip graduates with the required knowledge to find employment in the growing social services sector. Indeed, the increasing prevalence of mental health and substance misuse issues has created a need for professionals who have the specialized training to provide therapy or assist with behavioral change.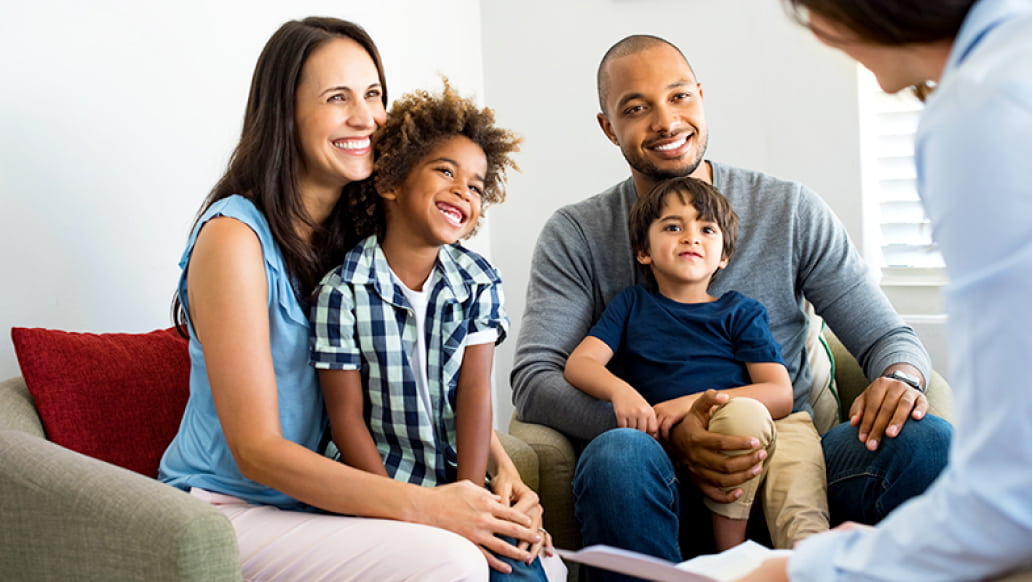 What Are the 5 Types of Counseling?
While there are many theories and models in counseling, the American Psychological Association (APA) identifies five broad approaches.
| | |
| --- | --- |
| Psychoanalysis and Psychodynamic Therapy | This approach seeks to uncover unconscious or subconscious motives to understand and help change patients' behavior. |
| Behavioral Therapy | Counselors help individuals better grasp the environmental factors that affect their behavior to change undesirable habits or disorders. |
| Cognitive Therapy | Here, a patient is encouraged to discuss their thoughts and how these reflect the world around them. |
| Humanistic Therapy | Humanistic counseling emphasizes the importance of emotions in patients, with counselors asking individuals to be sensitive to how they perceive major events or everyday life. |
| Holistic/integrative Therapy | This approach often combines various counseling theories depending on the patient's unique circumstances. |
What Kinds of Degrees Are Available in Counseling?
Prospective students can enroll in counseling programs at the associate, bachelor's, master's, and doctoral levels. While undergraduate degrees typically combine core coursework with classes in humanities, social science, or STEM disciplines, postgraduate programs involve learning advanced concepts, with many training students to conduct original research on counseling strategies.
Types of Counseling Degrees
Associate degrees in counseling
Associate degrees cover foundational concepts in counseling, with students taking courses in psychology, sociology, and human development. While this credential is meant to introduce individuals to what counselors do and where they work, it is not enough to apply for licensure or practice. However, an associate degree can provide essential, field-specific knowledge for students who are interested in exploring the counseling profession or for those who hope to transition into a bachelor's degree.
Bachelor's degrees in counseling
Students can choose either a Bachelor of Arts (BA) or a Bachelor of Science (BS) in counseling. Both options cover major theories and often expect students to complete an internship or practicum, but a BA requires classes in the arts and humanities while a BS includes STEM classes as a prerequisite to graduate. In either case, a bachelor's degree is primarily designed to prepare students for entry-level, non-licensed counseling positions. It is also a good option for those who want to pursue graduate study.
Master's degrees in counseling
A master's degree is required by most states to apply for licensure and work as a professional counselor. Students enrolled in a master's program must typically choose a specialization, such as marriage counseling or rehabilitation counseling, in which they learn to work with a particular set of individuals or groups that face distinct challenges. This involves completing advanced coursework and a practicum or internship.
Doctoral degrees in counseling
A doctoral counseling degree is the highest level of education in the field and can qualify graduates for a variety of positions. Doctoral students spend several years completing coursework, taking exams, conducting fieldwork, and completing original research that advances knowledge of counseling theories or models. They often develop an in-depth, expert understanding of a particular area in counseling and graduate prepared to teach at the university level if they choose.
Online Counseling Degrees
Students can pursue counseling degrees at all levels online. Virtual learning programs allow asynchronous learning and are therefore ideal for individuals who work, have family commitments, or other obligations. Students typically only need a laptop with internet connectivity, which they can use to access assignments, lectures, and other learning materials at their convenience. However, prospective counseling students should note that programs at all levels typically include field experiences or practicum requirements, which need to be completed in-person at an appropriate healthcare facility.
What Will I Learn in a Counseling Program?
Counseling programs train students in existing theories, equip learners with soft skills in communication and listening, and help them develop a broader understanding of the role counselors play in people's lives. Students typically take introductory and advanced-level courses in counseling psychology, and, depending on their area of interest, may go on to study early childhood development, counseling ethics, crisis management, and behavioral disorders. Counseling is a broad field, so students often choose to specialize in a particular area depending on their interests and career goals, particularly at the graduate level. Below is a list of common specialization options available in a counseling degree program.
Counseling Specializations
Child and Adolescent Counseling
Students enrolled in this specialization strive to grasp the unique family, developmental, or learning difficulties faced by children and teenagers. They take classes in cognitive therapy, child psychology, and early childhood development, while also learning how to identify behavioral disorders or emotional difficulties in young patients. Given their training, graduates often find careers providing counseling services to children and their families.
Marriage and Family Counseling
In this specialization, students focus on working with individuals facing marital or other family-related difficulties. Aside from learning how to conduct individual and group counseling sessions, they take classes in family counseling theory, psychotherapy and sexuality, and career development counseling for couples. Graduates are trained to work with people facing various personal and professional difficulties that affect relationships and are therefore well-suited to take on marriage and family counselor roles.
Clinical Mental Health Counseling
Individuals who choose mental health counseling take courses in psychological testing, medication, and diagnosing behavioral disorders. Unlike others, this specialization focuses more directly on clinical practice, encouraging students to gain hands-on experience treating individuals from different backgrounds. This specialization is therefore a good option for graduates who hope to work directly with patients, rather than those who may be more interested in a research-focused role.
Rehabilitation Counseling
The rehabilitation counseling track is ideal for students who are interested in helping people with disabilities and those recovering from an injury or accident. Individuals primarily learn how to use therapy to boost patients' confidence or otherwise help them cope with the psychological effects of a chronic or life-changing injury. Graduates often study special concepts related to rehabilitation, and are therefore prepared to work as rehabilitation counselors in hospitals, outpatient clinics, and nursing homes.
The school counseling specialization is specifically designed for individuals who want to help students improve their mental health. It includes classes in multiculturalism, trauma treatment, and college advising, and trains students to recognize common disorders that often emerge in educational settings. This specialization equips individuals to work as counselors at K-12 schools, universities, or other educational settings where students may need additional support.
Substance Abuse Counseling
In substance abuse counseling — also called substance use and misuse counseling — , students take courses in group therapy, toxicology, behavioral disorders, and research methods, to name a few areas. This specialization covers the theories and practices professionals use to treat people with drug, alcohol, or other chemical-related dependencies. Students also complete a number of supervised clinical hours and are generally prepared to work as entry-level substance abuse counselors once they graduate.
Admission Requirements for Counseling Programs
Admission requirements for counseling programs vary depending on the school or university. In most cases, online and in-person programs at the undergraduate level expect students to meet the following prerequisites:
High school diploma or equivalent with a minimum 2.5 GPA
SAT or ACT scores in the 50th percentile, though some schools are making this optional
Letters of recommendation from teachers and mentors describing the students skills and abilities
One or more personal essays that demonstrate the student's interest in a counseling degree
Those thinking about enrolling in a master's or doctoral degree program will need to meet more specific criteria. In addition to a bachelor's degree with coursework in psychology or related fields, applicants may need to demonstrate that they have counseling experience in the form of a previously held job or internship. Many graduate programs also expect students to submit GRE results with competitive verbal and quantitative reasoning scores.
How Long Does it Take to Get a Degree in Counseling?
Program lengths may also vary based on a student's chosen learning format. For instance, those completing their education part-time attempt a fewer number of credits every semester and therefore take longer to earn their degree. By contrast, individuals enrolled in accelerated programs — particularly at the master's level — can typically finish several months before their peers who are studying full-time.
| Degree | Minimum Credits | Years to Completion |
| --- | --- | --- |
| Associate | 60 | 2 |
| Bachelor's | 120 | 4 |
| Master's | 36 | 2 |
| Doctoral | 90 | Varies |
Is a Counseling Degree a Good Fit for Me?
Counselors often spend years gaining the training, knowledge, and skills required to serve others in a professional capacity. A counseling degree is therefore a good fit for individuals who are genuinely interested in using evidence-based strategies to help people improve their lives. Such individuals may have a natural empathy for vulnerable persons and those facing difficult life circumstances, or might find that they are able to support others by listening to their concerns and helping them find solutions. Additionally, a counseling degree may be a good option for students who possess talents in communication and collaboration, as well as those who are adept at building effective professional relationships.
How to Choose a Counseling Program
Individuals hoping to earn a counseling degree should ensure their prospective program aligns with their personal and professional goals. Some aspects they may want to consider include state licensing requirements, placements programs for graduates, and internship opportunities. Below is a list of additional considerations students can take into account when deciding on a counseling program.
It is essential that students enroll in an accredited counseling program, as this will help them receive a quality education that employers recognize. Those pursuing a bachelor's degree should check that their program is offered at a regionally accredited school or university — one where the institution's program offerings, faculty, student facilities, and other resources have been evaluated to meet accepted standards of academic excellence. Furthermore, individuals enrolling in a master's or doctoral degree should ensure their specific program is accredited by the Council for Accreditation of Counseling and Related Educational Programs (CACREP). This kind of programmatic accreditation confirms that the course content, practicum experience, faculty qualifications, and overall mission of a given degree meet best practices for instruction in the counseling field.
Like any higher education endeavor, a counseling degree can be a significant financial investment. Students should therefore take special care to select a program that's within their budget and offers a favorable return on investment. It may also be possible to reduce the tuition and associated costs of a counseling degree by securing financial aid in the form of grants and scholarships.
For students considering distance education, it may be important to determine whether an online counseling program offers learners sufficient resources. This may include access to message boards, regular check-ins with faculty and advisors, and 24/7 support to resolve any technical issues. Given that counseling programs involve an in-person internship or practicum experience, students may also want to check whether an online program helps them identify and apply for programs at healthcare facilities to gain the required hours of clinical experience.
Research vs. Clinical Degrees
While many master's degrees prepare students to work as licensed counselors, others focus more on research and writing, training students for jobs in academia, think tanks, and similar sectors. Individuals considering a master's in counseling should therefore explore their career goals before enrolling, as this will likely determine whether they want to pursue a degree that emphasizes research or one that focuses on clinical training.
Counseling Career Opportunities and Job Outlook
According to the American Hospital Association, a growing national behavioral health crisis has created a significant shortage of counseling professionals that is expected to last through 2030. With counselors likely to be in high future demand, graduates may find employment in schools, hospitals, nursing homes, outpatient clinics, and health facilities. Aside from healthcare, they may also go on to work in education, financial services, and public administration. Below is a list of potential career paths counseling graduates can take in these sectors.
Counseling Certifications and Licensure
Board licensure requirements vary by state, but most jurisdictions expect aspiring counselors to have a license to practice. In general, to get state licensure, individuals need a graduate degree from a CACREP-accredited program. They also need to complete 2,000-4,000 supervised clinical hours in their chosen practice area, pass a board exam, and take continuing education credits to maintain their professional counseling license.
Board licensure requirements vary by state, but most jurisdictions expect aspiring counselors to have a license to practice.
Unlike licensure, certification is a voluntary procedure where practicing counselors take classes and exams to receive a credential. While not necessary, certifications — which are awarded by the National Board for Certified Counselors (NBCC) and the Commission on Rehabilitation Counselor Certification (CRCC) — can show potential employers that an applicant has expertise in a specific area of counseling and therefore lead to more job opportunities. Some states may also require that counselors be certified in addition to holding a board license.
FAQs about Counseling Degrees
What Degree Do You Need to Be a Counselor?
In most cases, students need at least a master's degree to gain licensure and subsequent work as professional counselors. Those aspiring to work in addiction counseling may only need a bachelor's, but educational requirements for these positions can vary by both state and employer.
Is Majoring in Counseling Worth It?
Majoring in counseling is worth it for students who want to pursue graduate level studies in the field and those who want to land a well-paid job in a growing industry. Individuals employed in the social services sector make a median annual wage of $47,520 — which is higher than the national average — and the BLS projects a 12% increase in these jobs through 2030.
How Long Does it Take to Be a Counselor?
It can take up to eight years — and in some cases more — to become a counselor. Aspiring professionals spend the majority of this time completing their bachelor's and master's degrees, along with any internship hours required as part of their programs. The remainder of the time is spent meeting licensure requirements, which includes completing 2,000-4,000 supervised clinical hours and passing an exam.
Resources for Counseling Students
Related Articles
Best Online Master's in School Counseling Programs
These schools offer the best online master's in school counseling degrees. Rankings are based on tuition rates and mid-career salaries reported by alumni.
2022 Best Online Master's in Counseling Degrees
View rankings of the best online master's degrees in counseling based on alumni salaries. Read on to learn about coursework, career options, and more.