Guide to Online Computer Science Degrees
Students enrolled in a computer science degree are aiming to gain a theoretical and practical understanding of computing systems. Depending on their chosen degree level and specialization, enrollees may learn about best practices and contemporary developments in related areas, such as artificial intelligence, cybersecurity, and software engineering. In addition to providing graduates with hands-on experience in programming and coding, a computer science education is also designed to foster soft skills — such as communication, teamwork, and problem-solving — that are often essential to landing careers in this field.
With significant post-pandemic opportunities for growth in the tech industry, the U.S. Bureau of Labor Statistics (BLS) predicts a 13% growth in computer-related jobs through 2030 — faster than the 8% average for all occupations. An undergraduate degree in this area of study can help open up a number of entry-level roles in a growing sector, while completing graduate school may lead to positions in management or research.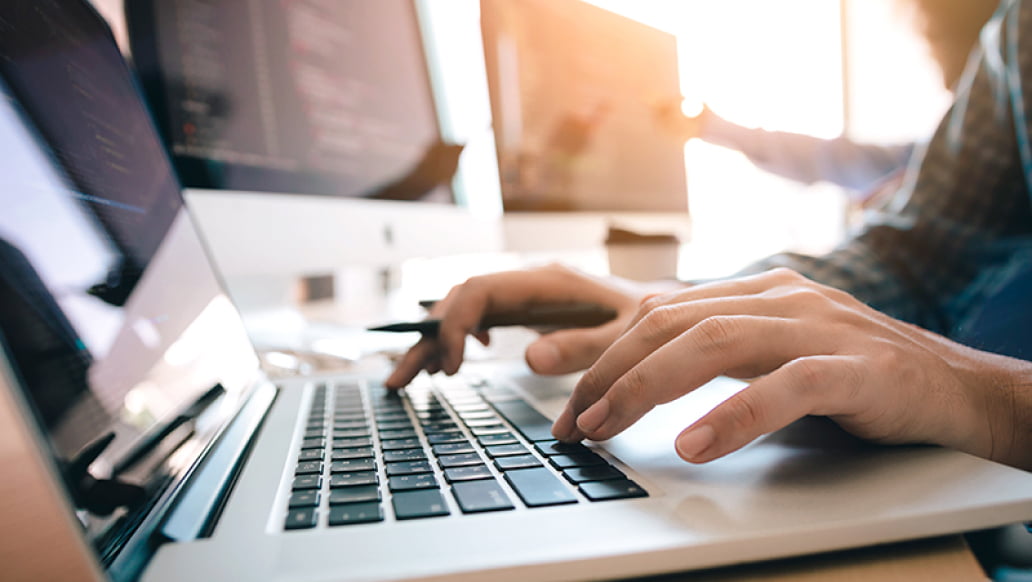 What Is Computer Science?
Computer science is a broad discipline that incorporates the study of networks, hardware, software, and a range of other computing-related areas. These technologies are integral to multiple business and governmental activities — from international travel and online communication to managing supply chains and providing social services. In general, computer scientists ensure that organizations can carry out essential tasks by performing daily maintenance, anticipating or mitigating security threats, and constantly working to improve network connectivity.
Computer Science Degree Levels
Students can pursue an accredited computer science degree at the associate, bachelor's, master's and doctoral levels. Many schools also offer certificate programs in specific areas. These higher education options are likely to lead to different career paths and salary opportunities because they equip graduates with varying levels of computer science knowledge.
Associate degrees cover fundamental topics in computer science, such as programming languages, Java, software application, and computer architecture. These programs require two years of full-time study and prepare graduates for entry-level technical positions. However, while an associate qualification may be sufficient to land a job in computer science, building a long-term career in the field will typically require a bachelor's degree.
An online bachelor's takes four years of full-time study to earn, with students taking core, elective, and general education course credits. Unlike an associate degree, which focuses exclusively on computer science topics, students may gain a broader education with a Bachelor of Science in computer science, as they also learn how to develop, design, and test computer software, hardware, and networks. Therefore, a four-year degree is designed to provide graduates with the required training for most computer science careers, such as web developer or computer programmer.
Individuals interested in specializing in a particular area of computer science — such as network architecture, software design, or cybersecurity — should consider pursuing a master's degree in the field. Computer science programs at this level have specific admission requirements, such as a minimum GPA and a four-year degree in a STEM area. They typically take two years of full-time study to complete and students must finish a capstone project before they can graduate. A master's may be a beneficial option for individuals who want to deepen their understanding of computer science theories and take on management or administrative positions in the field.
A doctoral degree is the highest level of education in this area of study. Students must complete advanced coursework, pass exams, and produce original research in order to earn this credential. As a terminal degree, a doctorate in computer science can lead to research and teaching careers at four-year colleges and universities or even high-level computer science jobs and management positions.
A professional computer science certification in IT can help both recent graduates and seasoned professionals advance their careers. Certification may show employers that an applicant is skilled in a particular area. Computer scientists can also get certified in specific areas to ensure they are up-to-date with the latest practices and knowledge in their area of expertise.
Earning a Computer Science Degree Online
With the rising popularity of distance education programs, it is possible to pursue a computer science degree fully online. Online degrees are a flexible and often affordable choice for those interested in a computer science education because, in addition to allowing individuals to learn at their own pace, the subject material lends itself well to instruction in this format. This is ideal for non-traditional students who work or have other commitments and need to fit learning around busy schedules. Online learning may also be appealing to individuals who want to choose from a range of programs that meet specific career goals, learning needs, and budgets.
Prospective students planning to enroll in an online computer science program should consider several factors in addition to the cost. For instance, they might determine whether a program offers the desired level of support for online learners through regular check-ins with advisors, 24/7 access to learning materials, and opportunities to network with peers and faculty. Students should also research whether their chosen online computer science program leads to competitive career outcomes.
Accreditation
Aside from these factors, students should take care to enroll in an accredited computer science program. Accreditation ensures that the quality of education provided by an institution meets established standards for academic excellence, and it is typically a requirement to apply for federal aid. In addition to selecting a computer science program at a regionally accredited school or university, students should also consider a program that is programmatically accredited by the Accreditation Board for Engineering and Technology (ABET). An ABET-accredited computer science degree has been assessed to meet educational benchmarks in this field while also showing employers that graduates are qualified for entry-level positions.
Please visit OnlineU's comprehensive accreditation hub for information about the importance of attending accredited schools.
Computer Science Degree Curriculum
Students pursuing an online computer science program should expect to better understand computer theory and organization. Most computer science programs include core classes that cover computer programming, operating systems, web design, data structures, algorithms, and logic. Students pursuing advanced degrees may also take research and writing classes in addition to online courses. Both undergraduate and graduate computer science degrees allow students to specialize in a particular sub-field. Although options vary by program, below is a list of common concentrations to choose from.
Students specializing in AI strive to develop an understanding of machine-learning techniques that can be applied to independent computing systems. They typically cover coursework in robotics, statistical programming, and natural language. This specialization helps prepare graduates to work on various autonomous, cutting-edge systems used in both home and office settings.
A cybersecurity specialization generally provides students with a thorough understanding of best practices in online security management. Coursework often covers topics in online risk management, ethical hacking, security authentication, and software design, to name a few areas. Students who choose to specialize in cybersecurity are trained to help organizations and businesses protect their databases and conduct online activities securely. Those with a master's in this field may also be qualified to develop and implement multi-layered security architecture.
Computer Networking and Telecommunications
This subfield focuses on the design, application, and management of telecommunication systems linking networks, computers, and associated software. Faculty introduces students to the principles of network architecture, including data communications, advanced routing, and local area network switching. Computer networking and telecommunications specialists are also concerned with security, and must be familiar with protective measures of information systems.
Software Design and Development
Intended for students who plan to pursue a career in software engineering, this specialization provides students with an opportunity to take classes in how to design computer programs that carry out specific functions. Graduates of this concentration should be equipped with real-world skills and knowledge, such as testing software reliability, verification, and security, so they are prepared to work in a range of IT sectors.
Computer Science Careers
Given that IT jobs are in high demand — as compared to the national average job outlook of 8% growth across all occupations — individuals with a computer science education can choose from several career paths. Additionally, because many organizations rely on network technology, graduates in this field may have the opportunity to work in an industry of their choice. Students looking for a job immediately after graduation will likely have several options open to them in sectors such as business, healthcare, non-profit, and government. Below is a list of roles computer science graduates may be qualified for, depending on their degree level and area of specialization:
Is a Computer Science Degree Worth It?
The value of an online computer science degree program varies from person to person and is, in part, determined by an individual's career goals, financial circumstances, and other responsibilities. Therefore, students should evaluate their personal circumstances and explore financial aid options before deciding to enroll in a computer science major.
Additionally, students should consider factors such as employability, job satisfaction, and whether to pursue an online education. As mentioned above, computer science degrees at different levels can be particularly well suited to distance learning formats. They can also lead to a range of promising careers in a growing tech labor market. Additionally, IT professionals have high levels of job satisfaction, with approximately 65% of respondents reporting that they were either slightly or highly satisfied with their career in a 2020 survey by the research firm, Statista.
On the other hand, an undergraduate degree in computer science alone may be insufficient to advance in this field, especially if employers expect applicants to have professional certification for higher level positions. Moreover, online programs may not suit students who prefer a structured learning environment, as they require motivation and time management to complete.
Prospective students may find it beneficial to learn what it's like to pursue an online computer science degree from a former student. Below, Jeffrey Richley, a Chief Data Scientist who holds a bachelor's and master's in computer science from Liberty University and Georgia Tech, respectively, describes his experience of pursuing an online education in the field:
Can you tell us a bit about how you decided on an online program versus an on-campus program?
---
Frankly, it was the only option that I had found. I had stopped school back in '94, and I had attempted quite a few times at different locations to start back up. Everywhere I talked to said "You have to start from scratch." That wasn't going to work. It wasn't financially or time feasible.
Liberty's online program was really the only place that had offered something that was actually feasible to do. For my master's, I had a friend going through the Georgia Tech program and I was helping him with a lot of his classes. That got me interested.
What advice would you offer to a prospective online student who wanted to study computer science?
---
Make sure that you're doing it because you're really interested in the subject and not because you've heard that you can make tons of money with it. Computer science, and just programming in general, is super easy for the people that it comes naturally to. For the people that struggle with it, it is going to be a struggle and grind forever. If anyone ever asks me about getting into the computer science world, I always ask them "Why?"
What personality traits do you think a student should have to succeed in an online computer science program?
---
To start with the online part, they've got to be a self-starter. They've got to be organized. This is not a world where someone needs to make sure you're in class. A lot of times the lectures are taped, they give you a syllabus, tell you when things are due, and let you go. It's not for somebody that needs to be coddled. That kind of person would struggle greatly.
The other thing is curiosity. You could go through the classes and just do what they say. You can get a good grade. But you need to be curious about what's really going on, dig further, and understand why, as opposed to what.
Do you think computer science is a subject that can be successfully studied online?
---
Absolutely. It's probably one of the easier ones to do online.
Additional Resources for Computer Science Students
Students can explore the following organizations for additional information on computer science degrees, certification, and the state of the industry:
Related Articles
Guide to Online Data Science Degrees
Explore this guide to online data science degrees to learn about the curriculum, potential careers, pros and cons of earning the degree, and answers to FAQs.
Guide to Online Bachelor's in Information Technology Degrees
Explore this guide to online information technology to learn about the curriculum, concentrations, potential careers, scholarships, and answers to FAQs.