2022 Best Online Bachelor's in Systems Engineering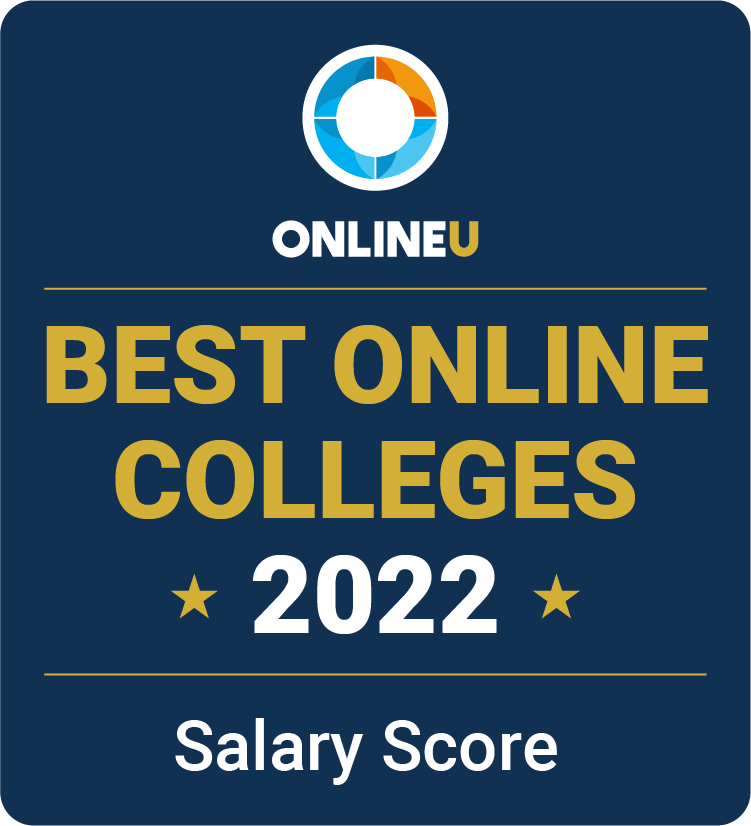 For students interested in engineering, an online bachelor's degree in systems engineering can prepare them for a career that requires strong math and science skills. Systems engineering — which can also be studied at the master's level — involves analyzing, building, and sometimes operating individual as well as the whole parts of a system. Prospective careers for graduates with an online bachelor's in systems engineering include an Electronic System Engineer, Ergonomist Engineer, and Operations Analyst. Graduates with an online bachelor's in systems engineering can work in several settings, such as construction, government, universities, and manufacturing.
Continue reading for more information about careers in the field and the importance of choosing an accredited degree, or you can explore our engineering hub for other options in this field. View our methodology for more details about our list or learn more about OnlineU.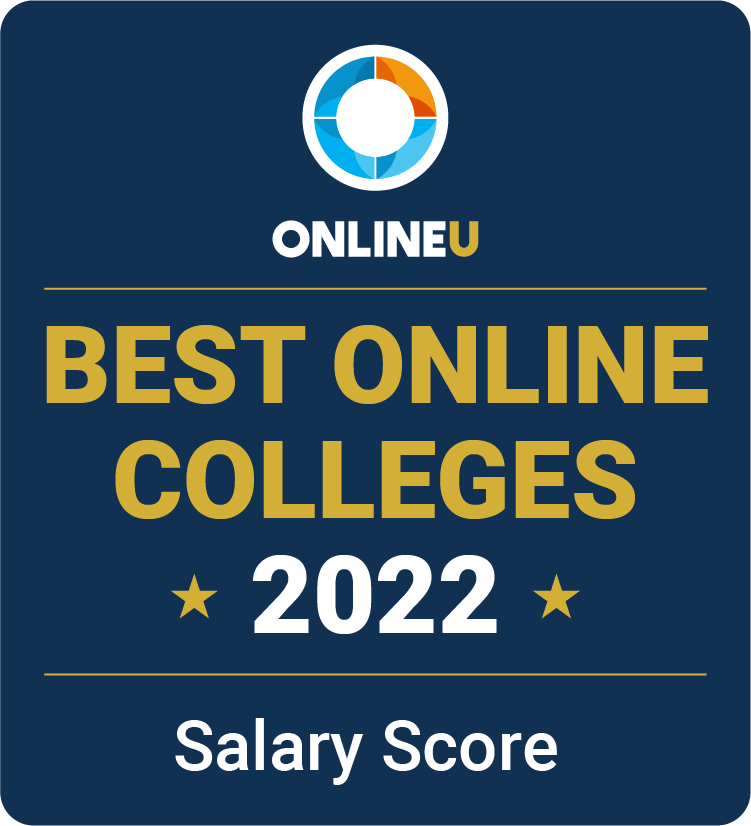 ADVERTISEMENT
Online Systems Engineering Bachelor's Degrees You May Be Interested In

Annual Tuition: $16,639 - $17,479
3 Programs (view all)
---
List Of Accredited Online Systems Engineering Schools
What Is Systems Engineering?
Systems engineering is the study, analysis, and construction of different parts in a system. Systems engineering involves coming up with concrete solutions to complex problems in a variety of different fields, including software, construction, manufacturing, and more. While other types of engineering focus on a specific area of engineering, like software engineering or chemical engineering, systems engineering often incorporates elements of multiple engineering types that interact together in different systems. Systems engineering takes a "big picture" approach to engineering problems in order to ensure that projects are successful from beginning to end.
A bachelor's degree in systems engineering prepares students for a career as a systems engineer, and also gives them broad exposure to a variety of other engineering types.
An online bachelor's degree in systems engineering typically takes four years to complete. Students may be required to meet certain entrance requirements in order to enroll at a school that offers systems engineering degrees, including entrance exams, like the SAT or GRE, as well as meet certain GPA requirements. Students may have to take foundational courses in related disciplines like mathematics, chemistry, or physics before enrolling in more advanced systems engineering classes. A bachelor's degree in systems engineering prepares students for a career as a systems engineer, and also gives them broad exposure to a variety of other engineering types.
Is It Possible To Get an Engineering Degree Online?
Yes, it's possible to complete a systems engineering bachelor's degree online. In some cases, online degrees may be a better fit for certain students, especially those who are balancing work and family responsibilities on top of their studies. With no need to commute or relocate in order to complete a degree, online degrees can provide extra flexibility and expanded access for students who may find an in-person degree less accessible.
Online degrees can be just as rigorous as traditional degrees, and generally have similar coursework requirements. Some classes may be held synchronously online, while others may combine synchronous and asynchronous coursework.
When comparing online degree programs, it's a good idea to look for accredited schools with a strong track record of student success. Accredited schools have been evaluated by an independent third party in order to ensure that they meet quality education standards. Online schools that are not accredited may offer a sub-par educational experience and may not prepare students with the skills they need to succeed after graduation. You should weigh several factors when deciding on a school, including the total cost, any available scholarships or financial aid, and the reputation of the school as a whole as well as the specific program you're interested in.
Financial Aid for Online Students
Many schools offer financial aid for students with demonstrated financial need, whether they're completing a degree online or in person. To demonstrate eligibility for financial aid, most schools require that students complete the Free Application for Federal Student Aid (FAFSA). Students may be eligible for a mix of grants and federal student loans, depending on their household income, academic performance, and other factors. In some cases, students may also need to take out private student loans to finance their education.
In addition to filling out the FAFSA and applying for financial aid, students should also consider applying for other scholarships and grants. Different organizations may offer specialized grants for students pursuing an education in particular fields of study, like systems engineering. Students should also research scholarships at the local and state level for which they may be eligible, as well as scholarships for underrepresented groups.
Students should be sure to check that any scholarships they are awarded don't conflict with their school's financial aid package.
Core Courses for Systems Engineering Majors
Other types of engineering, such as electrical engineering or chemical engineering, focus on engineering problems surrounding a particular subject or material type. In contrast, systems engineering spans and integrates different engineering disciplines, taking a bird's eye view of engineering projects. Because of this, it requires a great familiarity and facility with a broad range of engineering topics. Studentsmay have to complete certain math, science, and engineering prerequisites before they qualify for systems engineering courses.
The following are some core courses you'll be expected to complete in a systems engineering program online:
Fundamentals of Systems Engineering
This fundamental course exposes students to the basics of systems engineering. Students learn how to apply systems engineering tools to real-world problems, gain exposure to systems engineering principles, and further their understanding of the creation, implementation, and management of systems engineering projects. Faculty introduce students to all aspects of the systems engineering process, from design and development to ongoing management and everywhere in between.
Modeling and Simulation for Systems Engineering
This course focuses on how simulation is used during the systems engineering process. Not only can modeling and simulation help systems engineers experiment and evaluate different approaches during the design and creation process, but it can also help them troubleshoot and update existing systems. Students learn about systems modeling language (SysML) and simulation methodologies, including continuous, discrete, agent-based, system dynamics, and Monte Carlo, and how modeling and simulation can help engineers throughout the systems engineering lifecycle.
Fundamentals of Program Management
Because systems engineers are in charge of managing and maintaining complex systems with a variety of different parts, program management is one of the key skills students must learn in order to pursue a successful career as a systems engineer. In this class, students study the importance of program management, key technical management processes and tools, planning documentation, and the testing and evaluation process. Students should also gain a deeper understanding of how program management can help engineering teams meet company objectives, stay within program budgets, and navigate product launches.
As the name suggests, Safety Engineering involves the study of safety in engineering — including accident prevention, safety standards, and risks associated with engineering. Systems safety engineering applies engineering and management principles to reduce or mitigate risk, with the goal of making systems safer for everyone involved. In this course, students learn about how to make decisions that make systems safer while balancing factors, like cost and efficiency.
Software Systems Engineering
Software systems engineering is a specific discipline within systems engineering. In order to understand how software systems work, students need to learn how software is developed. They also study the software development lifecycle as well as current software development tools and techniques. Courses in software systems engineering focus on software engineering processes, software system design, software engineering constraints, and current trends in software engineering.
Systems Engineer Jobs
An online bachelor's degree in systems engineering prepares students for a career as a systems engineer. Systems engineers can work in a wide variety of engineering disciplines, including telecommunications, construction, software, manufacturing, energy, and more.
In particular, systems engineers often focus on the overlap between different engineering types, with an emphasis on how complex systems are built and operate. System engineer jobs involve managing and monitoring current systems, installing new systems, and ensuring that systems continue to operate correctly and efficiently.
---
According to the Bureau of Labor Statistics (BLS), engineers make an average of $79,840. Engineering jobs are expected to grow at an average rate over the course of the next decade, with approximately 91,300 new jobs expected for engineers.
---
Is a Systems Engineering Degree Worth It?
Systems engineering is a lucrative, fulfilling career choice for students with a knack for math and science who are interested in coming up with concrete solutions to real-world issues. Unlike research scientists or academics, who may study the theory behind scientific concepts and make theoretical advances in our understanding of the world, engineers apply scientific concepts to the real world in order to solve problems.
A degree in systems engineering can be expensive, and this challenging discipline may not be the best fit for all students. That said, it's a great choice for those looking for an in-demand, well-compensated career in engineering.
Consider the following pros and cons that come with an online engineering degree:
Potential Benefits
A degree in systems engineering opens up doors to well-compensated entry-level jobs. Students with a bachelor's degree in systems engineering can expect to qualify for well-compensated positions after graduation. According to the BLS, engineers make $91,010 on average, which is more than twice the median wage for all Americans.
Systems engineering involves fulfilling work solving concrete problems. Unlike some other academic disciplines, systems engineering is a great fit for students who want to make a real difference and come up with practical solutions to problems.
Online degrees are flexible and designed to work with your schedule. Especially for students with other family and work responsibilities, online systems engineering degrees are a more accessible, flexible alternative to in-person degree programs.
Potential Drawbacks
A degree in systems engineering can be expensive. While the cost varies depending on the specific program you choose, an online bachelor's degree in systems engineering can be costly overall. One way to cut costs is to take classes at a community college or complete an associate degree in engineering before moving on to a bachelor's degree in engineering.
Online degree programs may offer fewer in-person learning experiences. Online systems engineering programs may be more flexible and accommodating than traditional, in-person programs, but they also may come with fewer opportunities for hands-on learning.
Engineering is a challenging academic discipline. Obtaining a bachelor's degree in systems engineering requires strong competency with science and mathematics and involves completing challenging, highly technical engineering courses. As such, it may not be the best fit for students with strengths in other areas.
Bottom Line
An online degree in systems engineering is a good choice for students who enjoy studying math and science and are looking to pursue a career in a related field. Systems engineers tend to be well-compensated and in-demand, which makes this an attractive field of study for many students. See our rankings list above to explore the best degrees in systems engineering.
In addition to a degree in systems engineering, undergraduate students wondering what type of engineering degree they should get may also want to consider other related engineering degrees. These include degrees in aerospace engineering, civil engineering, mechanical engineering, and more.
While systems engineering primarily involves constructing and managing systems that span engineering disciplines, other types of engineering may focus on narrower areas. As such, systems engineering might appeal more to generalists interested in taking a broader view of engineering problems across disciplines, while other types of engineering might be a better fit for students looking to drill down and expand their knowledge of a particular area.
Related Articles
2023 Best Online Degrees in Electrical Engineering
Learn about the best online electrical engineering degrees in 2023 and the accredited colleges that offer them.
2023 Best Online Industrial Engineering Degrees
Explore our 2023 list of the best online industrial engineering degrees, and find the program that best fits your needs