2023 Best Online Bachelor's in Systems Engineering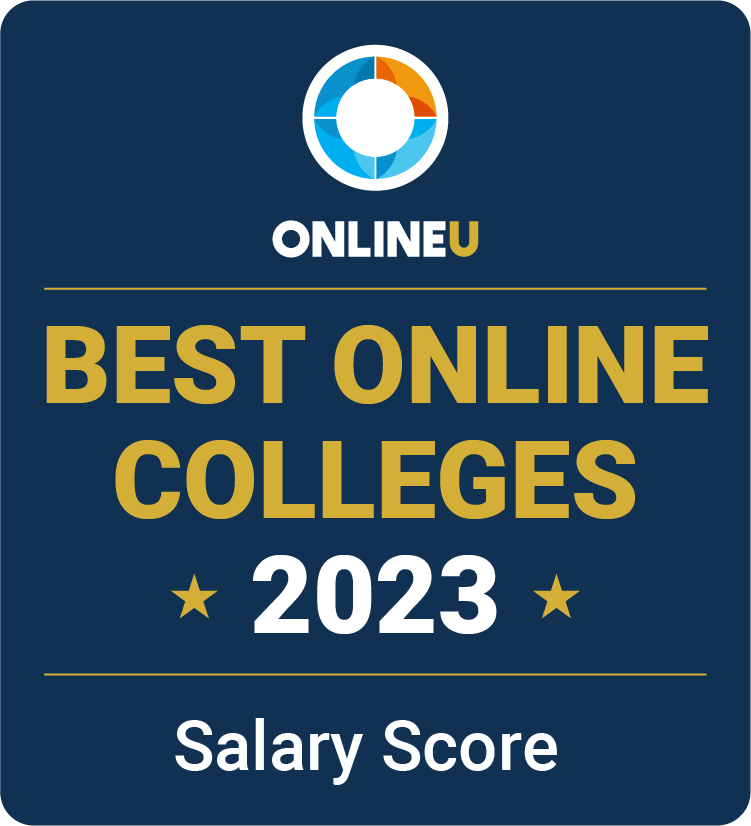 For students interested in engineering, an online bachelor's degree in systems engineering can prepare them for a career that requires strong math and science skills. Systems engineering — which can also be studied at the master's level — involves analyzing, building, and sometimes operating individual as well as the whole parts of a system. Prospective careers for graduates with an online bachelor's in systems engineering include an Electronic System Engineer, Ergonomist Engineer, and Operations Analyst. Graduates with an online bachelor's in systems engineering can work in several settings, such as construction, government, universities, and manufacturing.
Continue reading for more information about careers in the field and the importance of choosing an accredited degree, or you can explore our engineering hub for other options in this field. View our methodology for more details about our list or learn more about OnlineU.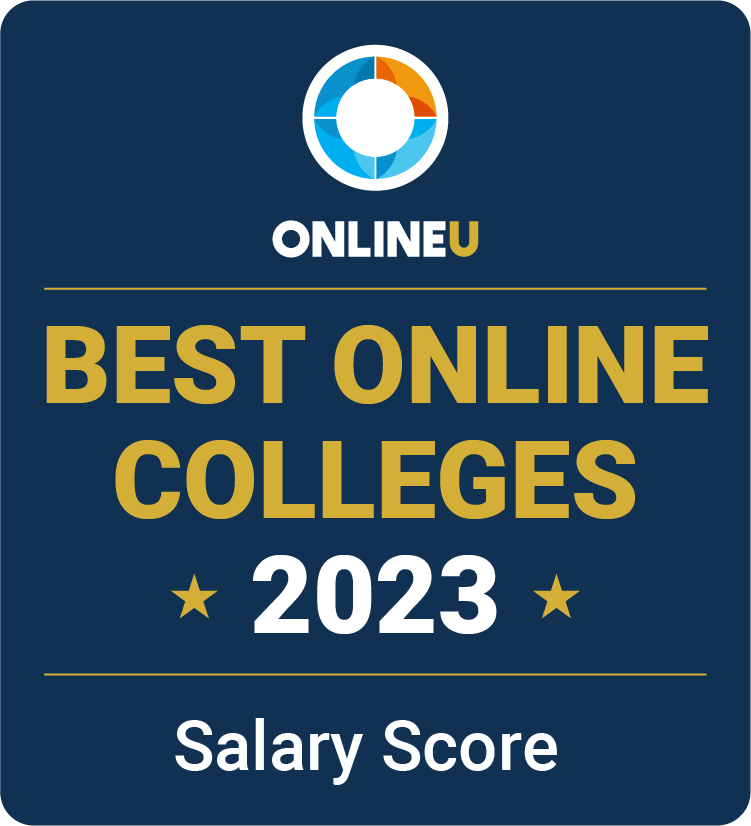 ADVERTISEMENT
Online Systems Engineering Bachelor's Degrees You May Be Interested In

Annual Tuition: $16,639 - $17,479
3 Programs (view all)
---
List Of Accredited Online Systems Engineering Schools
What Is Systems Engineering?
Systems engineering is the study, construction, and analysis of different parts of a system. Students learn to find solutions to complex problems in a variety of fields, including software, construction, manufacturing, and more.
Other types of engineering focus on a specific area of design and creation, such as software engineering or chemical engineering. But systems engineering takes a big-picture approach to problems by incorporating elements of multiple engineering types that act together.
A bachelor's degree in systems engineering can take as little as four years to complete. In that time, students learn the discipline's core mathematics, science, project management, and engineering principles in 120-130 credit hours of coursework. Bachelor's programs tend to have similar general curricula, while master's degrees in systems engineering often have specializations so students can focus more on a particular type of system.
Is It Possible To Get an Engineering Degree Online?
Several colleges offer systems engineering bachelor's degrees online. In some cases, online degrees may be a better fit for certain students, especially those who are balancing work and family responsibilities on top of their studies. With no need to commute or relocate in order to complete a degree, online degrees can provide extra flexibility and expanded access for students who may find an in-person degree less accessible.
Most online programs have asynchronous courses with no live meetings. Students work in a learning management system at convenient hours but are still expected to submit assignments on time. Some courses may have synchronous lectures or regular class discussions.
Core Courses for Systems Engineering Majors
Systems engineering integrates different engineering disciplines to take a high-level view of engineering projects. Because of this, it requires familiarity with a broad range of engineering topics. These subjects include abstract systems and processes as much as physical systems like electronics units.
Fundamentals of Systems Engineering
This course exposes students to the basics of systems engineering. They usually learn how to apply systems engineering tools to real-world problems from design and development to ongoing management.
Modeling and Simulation for Systems Engineering
This class covers how to use simulations during the systems engineering process. Students learn about systems modeling language (SysML) and simulation methodologies, including continuous, discrete, agent-based, system dynamics, and Monte Carlo.
Fundamentals of Program Management
Systems engineers maintain complex systems with a variety of dynamic parts, so program management is one of the key skills students must learn to be successful. Course faculty discuss the technical management processes and tools, planning documentation, and the testing and evaluation process. Students also aim to understand how to help engineering teams meet company objectives, stay within budget, and navigate product launches.
Systems engineers can oversee projects in dangerous environments, so it's important that students learn to reduce or mitigate risk. Topics might include accident prevention, safety standards, decision making, and balancing safety with cost and efficiency.
Software Systems Engineering
This is a narrower discipline within systems engineering. Enrollees study the software development lifecycle and current software development tools and techniques. Faculty may also introduce software engineering constraints and current trends in software engineering.
Financial Aid for Online Students
Many colleges provide financial aid for online or in-person students with financial need. To find your eligibility for financial aid, most schools ask you to complete the Free Application for Federal Student Aid (FAFSA). You may qualify for grants, scholarships, work-study programs, and student loans from government or private sources. Eligibility might depend on your household income, academic performance, ethnic or racial background, or veteran status.
Many organizations offer scholarships for engineering students. It's also helpful to research scholarships from state and local governments, as well as scholarships for underrepresented groups.
For example, the Society of Women Engineers, the National Society of Professional Engineers, and the National Society of Black Engineers all offer scholarships for qualifying undergraduate students.
Talk to financial aid officers at schools you're considering to make sure that you can use any aid you receive at their institution.
Systems Engineering Careers
Systems engineering may be a more versatile degree in the job market than more narrow engineering majors. Graduates of these programs can work in systems engineering but also as other forms of engineers for industries as varied as telecommunications, construction, software, manufacturing, and energy.
According to the Bureau of Labor Statistics (BLS), engineering occupations pay a median salary of $79,840 per year. The BLS expects engineer jobs to grow at a 4% rate in the 2021-2031 period for a gain of 91,300 new positions.
Systems engineering graduates might eventually become engineering managers once they've gained some experience managing people and projects. A master's degree isn't necessarily required but might provide a boost when applying for managerial jobs.
Is a Systems Engineering Degree Worth It?
Systems engineering can be a lucrative, fulfilling career choice for students with a knack for math and science. Research scientists or academics may study the theory behind our understanding of the world, but engineers apply their concepts to the real world to solve problems.
A degree in systems engineering can be expensive, and this challenging discipline may not be the best fit for all students. That said, it's a great choice for those looking for an in-demand, well-compensated career.
Consider the following pros and cons that come with an online engineering degree:
Potential Benefits
A degree in systems engineering can open doors to well-paid entry-level jobs. Engineers tend to earn much more than the median wage for all Americans, which is $45,760.

Systems engineers solve concrete problems, which many people find fulfilling. Unlike some other academic disciplines, systems engineering is a great fit for students who want to make a real difference and come up with practical solutions.

Online systems engineering degrees may be more accessible, flexible alternatives to in-person degree programs.
Potential Drawbacks
Online degree programs may feel isolating because they offer fewer in-person learning experiences. Some students find it hard to remotely build professional networks with colleagues and professors.

Systems engineering is a challenging academic discipline. Bachelor's degree programs are filled with difficult, highly technical engineering courses.
What Else Should You Consider?
With so many factors to weigh, it can feel overwhelming to decide on a college. Feel free to ask yourself the questions below or devise your own as you figure out what you're looking for.
Is this an accredited college?
This should probably be the first question you ask. Every school on our site is institutionally accredited. This means that an independent organization has reviewed and approved the quality of the college's educational experience.
You can search the Department of Education's Database of Accredited Postsecondary Institutions and Programs to find a school's accreditation status.
Is this specific program accredited?
The Accreditation Board for Engineering and Technology (ABET) is the big name in accreditation for individual engineering programs. You can use ABET's database of accredited programs to learn about schools you're considering. ABET accredits many more on-campus programs than online ones, but it's not unheard of for systems engineering degrees to meet its specs.
ABET's approval isn't always necessary in a systems engineering career. However, some employers might prefer candidates from ABET-accredited schools.
Do I want to study systems engineering or another variety?
You might be generally interested in engineering but unsure which type of engineering degree is right for you. Systems engineering combines principles from several varieties. These engineering disciplines are some of the most closely related to systems engineering:
Is online learning right for me?
The answer is not always yes. Many people prefer the interaction of live classes and the structure of campus visits. Think about the benefits of distance learning and decide whether the convenience outweighs any drawbacks.
What would my dream college offer?
Be creative as you answer this question. Your primary concern might be cost, in which case you should heavily weigh the financial aid package a college offers. Or you may have a personal recommendation for a particular program that your trusted friend attends. Write down the important variables so you can compare them across colleges.
FAQs About Systems Engineering Degrees
Is Systems Engineering a Good Degree?
---
Systems engineering degrees might be good bets because they often lead to lucrative, relatively stable careers. Education pays in general, and people with a bachelor's degree usually earn higher wages and experience less unemployment than those with less education.
How Long Is a Systems Engineering Degree?
---
Bachelor's degrees are designed to last four years with a full-time schedule. In reality, the median time to graduation is 52 months according to the most recent government data. Only 44% of students finish their bachelor's degree within four years.
Can You Become a Systems Engineer Without a Systems Engineering Degree?
---
It's possible to do systems engineering work with a bachelor's degree in another form of engineering. You'll need to convince employers that you understand the systems and processes in their field, which might range from airframe manufacturing to electrical grid design.
What Can You Do with a Systems Engineering Degree?
---
You can become a systems engineer or another type of engineer once you have a systems engineering bachelor's degree. You might be promoted into an engineering management role once you have some job experience and have proven your value to your employer.
Bottom Line
An online bachelor's degree in systems engineering contains heavy math, science, and engineering principles courses to prepare you for life as an engineer. This is a potentially attractive field of study because engineers tend to be well-compensated and in demand.
Systems engineering education includes lessons from several narrower engineering specialties. You might be better suited to other types of engineering if you're looking to drill down and expand your knowledge of a particular area.
Related Articles
2023 Best Online Engineering Degrees
Find the best online engineering bachelor's degree for you. This page investigates the best online engineering degrees available in 2023.
2023 Best Online Colleges for Systems Engineering Degrees
These schools offer the best online master's in systems engineering degrees, according to annual salaries reported by alumni.