2023 Best Online Master's Degrees in Statistics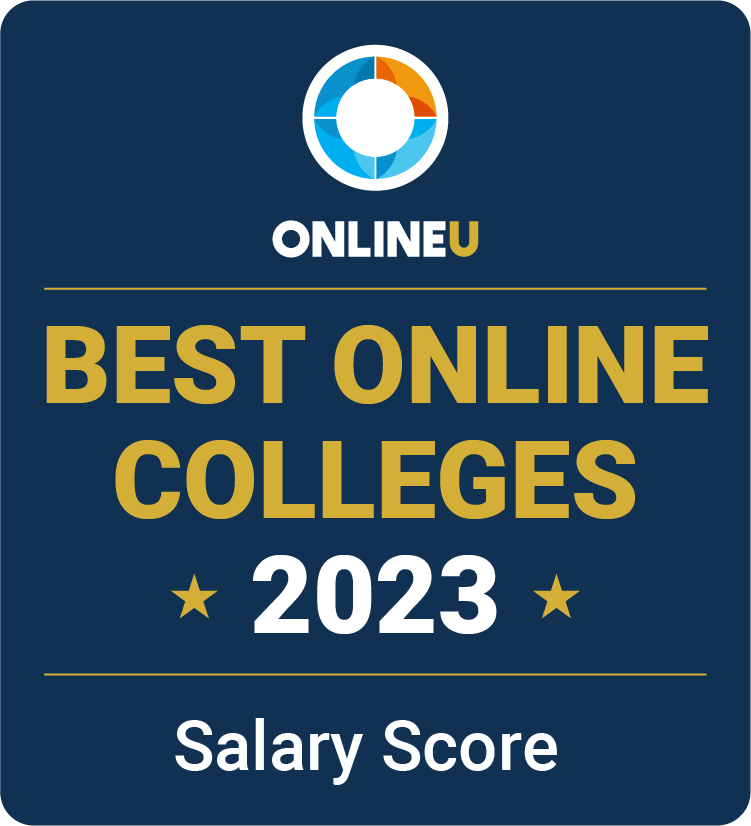 An online master's degree in statistics explores a division of mathematics continuing to grow in popularity. Students will learn to create experiments, collect data, summarize collected data to aid in understanding, and make estimates about the present or future based on the analysis of numbers. Graduates of an online statistics program may find employment at government agencies at the state, local, and government level. They can also find work at healthcare centers, financial centers, conducting market research, and in environmentalism.
Check out our methodology for more details about our list or learn more about OnlineU.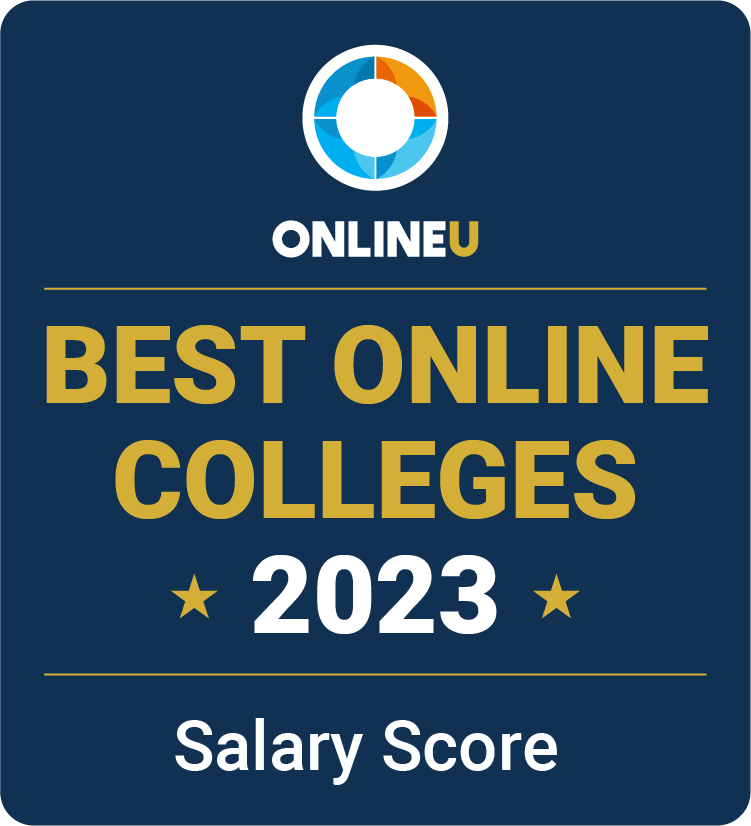 List Of Accredited Online Statistics Schools
| School | Online Enrollment | Annual Tuition |
| --- | --- | --- |
| Pennsylvania State University | | |
| University of Southern California | 6,641 | $58,195 |
| University of Florida | 3,401 | $28,659 |
| Colorado State University - Fort Collins | 2,492 | $30,622 |
| University of Denver | 2,407 | $52,515 |
| North Carolina State University | 2,298 | $29,220 |
| Florida State University | 2,240 | $18,786 |
| Texas A&M University - College Station | 1,950 | $38,602 |
| University of Kentucky | 1,570 | $30,680 |
| University of North Dakota | 1,500 | $15,895 |
| University of South Carolina - Columbia | 1,462 | $33,928 |
| University of Kansas | 1,382 | $28,034 |
| The University of Texas - Rio Grande Valley | 1,229 | $11,604 |
| California State University - Fullerton | 1,066 | $18,804 |
| Oklahoma State University - Main Campus | 849 | $24,539 |
| Marshall University | 596 | $19,266 |
| University of Idaho | 590 | $27,540 |
| University of Nebraska Medical Center | 528 | $26,259 |
| University of Louisville | 400 | $27,954 |
| Rochester Institute of Technology | 320 | $45,890 |
| University of Delaware | 262 | $35,710 |
| Michigan Technological University | 195 | $35,196 |
Overview of Online Statistics Degrees
Online undergraduate degrees are available in statistics, which will prepare graduates for some entry-level jobs. A bachelor's program will take four years to complete the required 120-credit hours. Applicants must have a high school GPA of 3.0 or higher to qualify for a bachelor's program. Online master's degrees in statistics are widely available and are a great option for aspiring statisticians. Students can complete a master's program in two to five years through 30 to 40-credit hours of study. It must also be noted that students must maintain a 3.0 GPA in order to qualify for graduation. Graduate certificate programs in statistics are also available online, often for specific statistics specializations, and can be completed in as little as a year.
Online Master's Degrees in Statistics
Students who have completed a bachelor's degree in statistics will be eligible to move on to a graduate program. Statistics students will be required to complete 30 to 45 units of study and can complete their online master's education in two to five years based on full or half time enrollment. An emphasis will be put on industry software including Minitab, R, and SAS to help participants enhance their data analysis abilities. Other key areas of study include analysis of discrete data, sampling theory and methods, applied time series analysis, statistical analysis of genomic data, applied non-parametric statistics, and applied multivariate statistical analysis. Some master's programs may require their students to complete a thesis. It must also be noted that a minimum grade-point average of 3.0 is required for graduation. For admission into a graduate program, applicants must hold a bachelor's degree with a minimum 3.0 undergraduate GPA in statistics or related discipline from a regionally accredited institution. Graduates who hold a master's degrees can go into careers such as financial planner, economist, market researchers, and statistical consultants.
The Importance of an Accredited Online Statistics Degree
Regional accreditation is the process in which outside agencies conduct quality assurance reviews for higher education institutions and well as the programs within them. This ensures that the student's attending the school is receiving the best education that will adequately prepare them for their professional career upon graduation. Accreditation focuses on the areas of faculty, course content, facility, testing, and instructors. Attending an accredited school also means that transfer process will also be much easier for students who are interested in transferring to another institution or program. Many institutions will only accept transfer credits from other institutions that are accredited. Students who are in need of financial aid will also want to consider accreditation, as federal grants are only available for accredited schools. Accreditation also plays an important role in job searching because many employees will not recognize degrees unless it has been received through an accredited program.
Statistics Jobs
Graduates of an online statistics program may find employment in a variety of different fields including government, healthcare, finance, and education. Day-to-day tasks for statisticians include figuring out what kind of data needs to be collected and determining the best way to collect it, creating surveys, polls, and other methods of data collection, collecting and interpreting data, and creating reports on what they discovered. According to the Bureau of Labor Statistics, the federal government employs the highest number of statisticians. Much of the work statisticians do for the government involves collecting different kinds of data relating to jobs and pay. Another notable career option is working as a biostatistician. These professionals look at data that has to do with the health of both the population as a whole and individuals. Their work may be used for a variety of different purposes, such as figuring out how to best treat a large population during an epidemic, or understanding how a particular treatment will affect an individual.
Related Articles
2023 Most Affordable Online Master's Programs
Explore the most affordable online master's degree programs in 2023 and choose the one that's right for you.