2023 Best Online Speech Pathology Degrees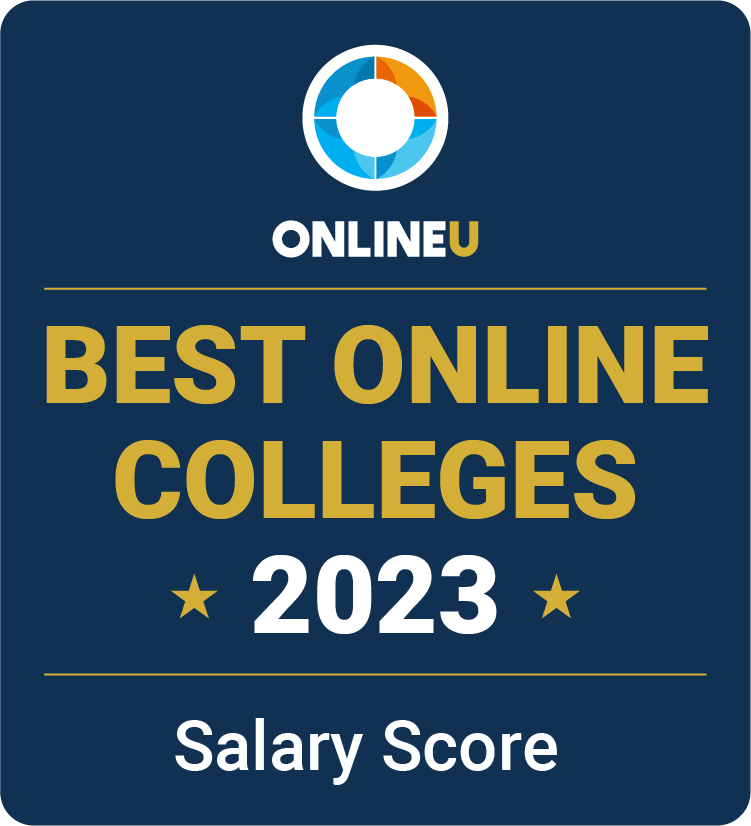 Speech pathologists treat speech disorders, communicative disorders, and language problems in children and adults. An online bachelor's in speech pathology helps prepare students for careers in this growing field. The online program curriculum can help build a thorough understanding of the behavioral, social, and physiological factors affecting human communication. Depending on state requirements, these online programs can also help prepare distance learners for licensure as speech pathologists and audiology assistants. Others use their bachelor's degrees as stepping stones toward master's degrees in speech pathology.
We've ranked the schools on our list by online enrollment so you can see which programs are most popular with students and make the right decision based on your goals. Read our methodology for more details about our list or learn about OnlineU.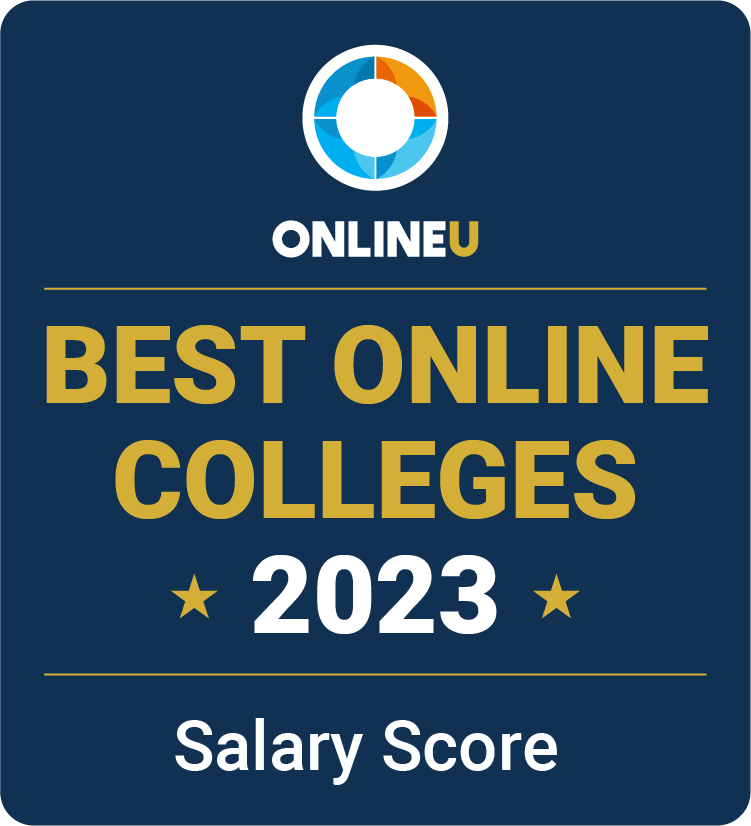 ADVERTISEMENT
Online Speech Pathology Bachelor's Degrees You May Be Interested In

Annual Tuition: $19,398 - $29,428
1 Programs (view all)
---
List Of Accredited Online Speech Pathology Schools
What Degree Do You Need to Be a Speech Pathologist?
Online speech pathology programs are available at the associate, bachelor's, master's, and doctoral levels. You can also get a certificate in speech-language pathology (SLP). However, those interested in becoming licensed speech-language pathologists will need a master's degree in the field. These professionals must also be certified or licensed, depending on their state's requirements. These usually involve completing a specified number of clinical hours and passing an exam. In California, for example, applicants need at least a master's degree in SLP from an accredited institution, 300 supervised clinical practicum hours, 36 additional weeks of full-time professional experience, and they need to pass a state board exam.
However, those interested in becoming licensed speech-language pathologists will need a master's degree in the field.
Master's programs typically include 36 credits of coursework and take around two years of full-time study to complete. Students may be eligible for scholarships or financial aid in the form of student loans. A doctoral degree in speech pathology can prepare students for advanced clinical roles, research positions, or a teaching career.
Online Speech Pathology Undergraduate Programs
Online speech-language pathology bachelor's programs are designed to provide a solid educational foundation to pursue graduate studies in the field or apply for entry-level speech-language pathologist positions. In some cases, you can begin working as a Speech-Language Pathology Assistant (SLPA) in a clinic or similar healthcare setting with simply an associate degree. An online SLP certificate — which typically requires 24 credits and may also include clinical training hours — can also prepare you to work under the supervision of a licensed speech-language pathologist.
A bachelor's in speech pathology is ideal if your goal is to pursue graduate studies in the field. However, degrees in areas such as psychology, linguistics, and language development are also relevant to SLPs. In general, full-time students can complete an online speech therapy degree in four years, usually at their own pace within the program.
Is a BA or BS Better for Speech Pathology?
If you choose to major in speech pathology, you can either get an online Bachelor of Arts (BA) or an online Bachelor of Science (BS). Though both SLP programs teach students about communication sciences disorders and give them experience in clinical practice, there are different electives students can take in each. For a BA, students may take liberal arts electives, such as philosophy, creative writing, and theater. A BS program may include more electives in mathematics and science. Some core online courses include the following:
Anatomy and physiology of speech and hearing
Speech and hearing science
Disorders of swallowing
Despite the overlap in core coursework, a BS has a slight advantage over a BA if your goal is to pursue graduate studies in speech-language pathology. This is because some master's programs expect students to have previous coursework in the physical or health sciences. However, either degree in this field has the advantage over a non-SLP-related bachelor's degree. While many graduate programs don't expect previous credit hours in speech pathology, some may require students to complete field-specific hours between being accepted into the program and beginning their coursework.
Speech Therapist Education Requirements
Online speech pathology bachelor's programs have certain prerequisites for admission. Applicants will need a high school diploma or GED and, in many cases, high scores from entrance exams, like the ACT or SAT. Some programs may require students to maintain at least a 3.0 GPA through their first two years of general education before being admitted to speech therapy study at the baccalaureate level. Additionally, because degrees in speech therapy are pre-professional and prepare students for further study, students may need to maintain a 3.0 GPA to graduate.
Speech Therapy Classes at the Bachelor's Level
An online speech pathology undergraduate program covers topics in liberal arts and sciences, as well as those related to speech, language, and hearing. Programs typically require 120 course hours — about 30 of which typically focus on language development, speech and language disorders, anatomy, physiology, and diagnostic procedures. Most programs also require supervised clinical placements, where students observe professional speech pathologists conducting diagnostic and treatment sessions. For online students, these can usually be arranged at facilities nearby.
Introduction to Linguistics
The study of linguistics covers topics including what language is, how humans use language, how children learn languages, and more. Students learn about basic linguistic terminology, principles, and subfields — including phonetics, morphology, syntax, and semantics.
Introduction to Speech Sound Disorders
This course focuses on identifying, understanding, and treating speech sound disorders. Students learn about phonological processes, differential diagnosis, and language development while gaining exposure to the causes and characteristics of speech sound disorders, as well as methods for diagnosing and treating these disorders.
Communication and Language Disorders in Children
Faculty teaching this class expose students to topics surrounding language development and communication in children. Students learn about theories and legislation surrounding language development and communication. They also begin to develop practical skills, including how to communicate with parents about possible language development delays, assess a child's language skills, and recommend appropriate intervention methods.
In order to succeed as an SLP, students need to first gain an understanding of how language skills typically develop. This course is designed to help students understand how children learn to speak, major speech and language milestones, and theories of language development.
Multicultural Aspects of Communication Disorders
Cultural and language-specific factors can affect how communication disorders present. In this course, students develop a greater understanding of how a multicultural environment affects speech-language pathology. Students will also learn how foreign dialects, language differences, and cultural diversity can affect language learning.
Careers With a Bachelor's Degree in Speech Pathology
A bachelor's in speech pathology qualifies you for entry-level roles and some non-SLP careers. Graduates with an online bachelor's degree in speech therapy can work as SLPAs, rehabilitation support staff, or caregivers. They can find employment in a variety of healthcare settings, including hospitals, outpatient clinics, and nursing homes.
Below are some jobs you can get with an undergraduate speech pathology degree:
Speech-Language Pathology Assistant
Annual Median Salary:
$61,520
SLPAs are responsible for assisting SLPs in assessing and treating language disorders. SLPAs fall under the category of occupational therapy assistants and aids in the BLS, which is where the data points above are collected from. It should be noted that a 34% projected job growth is over four times the U.S. average across all occupations.
Annual Median Salary:
$49,110
Interpreters work to translate information from one language to another. They may work in a variety of settings, such as schools, courtrooms, and hospitals, translating for both individuals and groups. The job growth expected for this occupation is significantly higher than the national average.
Annual Median Salary:
$59,720
ESL teachers help children and adults learn English as a second language. They focus on reading, writing, and verbal communication in English skills. It may be important to consider that this role is expecting a decline in job growth over the next decade. Still, despite a decline of 5%, approximately 5,100 job openings are projected each year through 2030.
A master's in SLP could lead to roles in private practice, healthcare facilities, and educational environments. Graduates with this degree also develop new treatments, research communication processes, and manage outpatient clinics. Individuals with a master's degree in speech pathology might also pursue careers as audiologists.
Accredited Online Speech Pathology Undergraduate Programs
Before enrolling in an online speech therapy degree program, students should verify that the school is accredited, which helps to ensure that the quality of education at an institution meets national standards. Those who attend accredited schools are eligible for federal financial aid in the form of grants and loans. Those planning to change schools or programs will also find it easier to transfer credits earned at an accredited school.
Speech Pathology Certifications to Advance Your Career
While a graduate degree and state licensure are required to work as a speech pathologist, specialized certifications can benefit professionals in many ways. Certification tells potential employers and clients that a practitioner has the professional training and experience to provide quality care. Some certifications also require practitioners to continue their education, ensuring they are up to date on best practices and scientific research in their field.
Below are two certifications you can get with an online bachelor's in speech pathology:
American Speech-Language-Hearing Association C-SLPA certification: You can become a certified SLPA after getting an online bachelor's, associate degree, or certificate in a related speech therapy area from an accredited institution. Individuals may also apply if they have a minimum of a two-year degree with relevant coursework in communication disorders or language development. They must pay a one-time fee, submit their application materials, and pass the Assistants Certification Exam.
American Speech-Language-Hearing Association C-AA certification: Those who don't meet the C-SLPA criteria can still become certified audiology assistants. Applicants must have either a bachelor's degree, high school diploma, GED, or a military job series certificate in audiology. Practical hour requirements for certification vary based on the applicant's educational qualifications.
Is a Bachelor's in Speech Pathology Worth It?
Most prospective college students wonder whether it's worth investing time and money into higher education. While you may be interested in speech-language pathology as a field, it's important to consider a variety of factors before enrolling in an online bachelor's program. You should carefully evaluate your personal commitments, financial circumstances, and career goals, as well as the prospect of pursuing an online degree.
Online programs typically allow students to learn at their own pace, so a distance learning format may be a suitable alternative to an in-person degree if you work or have family commitments. However, for students who value the opportunity to network or engage regularly with their peers, the online format may prove alienating.
You may also want to consider this list of additional pros and cons before deciding to enroll in an online bachelor's in speech pathology:
Potential Advantages
If you like working collaboratively to provide care, this degree could be a good fit for you. Over 96% of SPLAs report that their jobs allow them to work in groups or with a team.
Job prospects for SLPAs are expected to increase by 25%, as indicated above, which is significantly faster than the national average of all other professions. This means that there is a good chance you'll find employment in this field after graduating.
Potential Drawbacks
A bachelor's degree in speech-language pathology is insufficient if you hope to become a practicing SLP. If your goal is to diagnose and treat communication disorders, you will need a master's degree, which will require an additional investment of time and money.
Learning online may limit opportunities to network with faculty and potential employers.
You may be required to obtain additional licensures and certifications in order to work as an SLP.
Bottom Line
For students looking to pursue meaningful careers helping people to develop language and communication skills, a major in speech pathology could be a good start. While students interested in becoming speech-language pathologists will need a master's degree in speech pathology and additional certifications, students can begin to prepare for their career with a bachelor's degree in this field.
Related Articles
2023 Best Online Master's Degrees in Speech Pathology
If you want to earn your master's in speech pathology online, explore our 2023 list of the best online programs and read about your best options.
How to Become a Speech-Language Pathologist
Learn how to become a speech pathologist, including the education requirements, steps to earn licensure, key skills, cost, and career options for SLPs.