2023 Best Online Bachelor's in Sonography Programs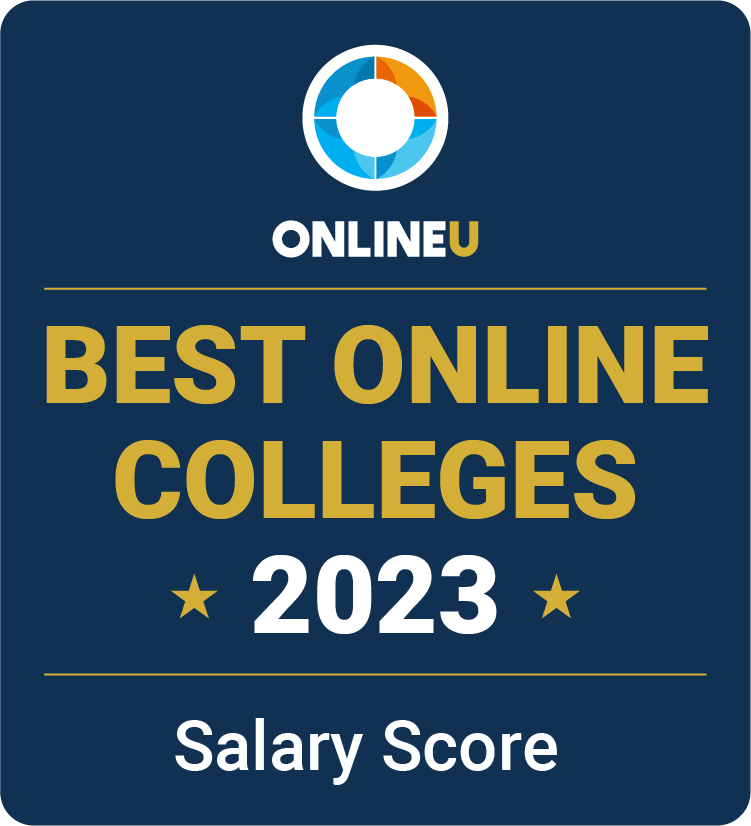 Most online bachelor's programs in sonography are degree-completion programs. In general, students are required to hold a related associate degree and licensure to be considered for one of these programs. Quite often, sonography professionals decide to earn a bachelor's degree to enhance their employment potential in hospitals, outpatient clinics, and specialized facilities. Others may complete their bachelor's degree so they can pursue an advanced degree in healthcare administration, education, or some other field.
While the didactic coursework for these programs can be completed online, enrollees will need to find opportunities to practice their skills in person at healthcare facilities near their homes. Students will need access to the various kinds of technology that sonographers use to diagnose and monitor medical conditions.
View our methodology for more details about our list or learn more about OnlineU.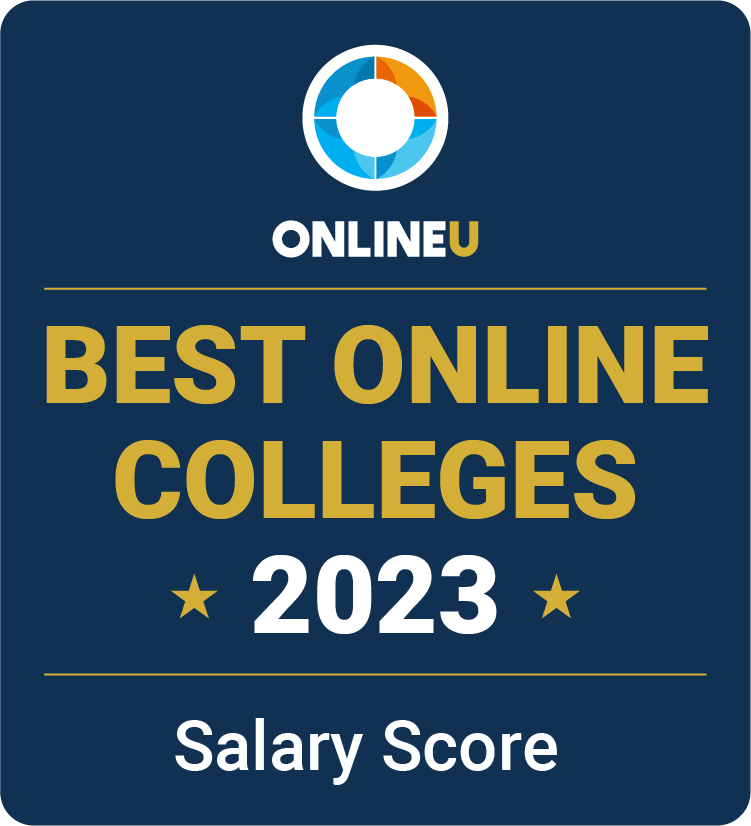 List Of Accredited Online Sonography Schools
Overview of Online Sonography
On this page, we provide information about online bachelor's degrees and certificates in sonography. Online bachelor's degree completion programs are available to registered sonographers who already hold an associate degree in sonography and wish to advance their career. There are also bachelor's programs that are geared toward those with no medical background who would like to find entry-level positions as a sonographer after graduation. Certificates are available as well, and admission to these programs often requires some formal training in health sciences or a related area. After completing a sonography certificate a student will be prepared to enter the workforce in entry-level positions.
Online Bachelor's Degrees in Sonography
Bachelor's degree programs in sonography come in two forms. One type of bachelor's degree is a degree completion program for those who already have an associate degree in sonography and are already working as registered sonographers. Individuals who pursue this type of degree are looking to advance their career. There are also bachelor's degree programs available to those who have no prior experience working in the sonography field, though these programs are less commonly found online. Students can expect to take two to four years completing their bachelor's degree, depending on how many credits and what kind of professional experience they have when they begin the program. A complete bachelor's degree typically consists of around 120 credit hours. Students in these programs will take classes in the different types of sonography, such as pelvic, abdominal, obstetric, and others. They will also take classes in healthcare ethics and leadership, and complete practical, hands-on lab work and tests. Depending on what kind of bachelor's program an individual is enrolling in admission requirements range from a high school diploma or equivalent for those with no prior experience, to an associate degree in sonography and work experience for those looking into the degree-completion option. A bachelor's degree program in sonography can be found at various colleges and technical schools.
The Importance of an Accredited Online Sonography Degree
When a school is accredited, an independent organization has vetted it to ensure the curriculum meets certain standards of quality. Accrediting agencies evaluate how rigorous the curriculum is, how well the program prepares students for their future careers, how skilled the faculty is, and other critical factors. It is important for a student to choose an accredited school for several reasons. For one, it is an assurance that they are receiving a quality education. Additionally, students can only receive federal aid if they attend an accredited institution, and credits can only transfer from one accredited school to another. Finally, employers often prefer hiring candidates who have received a degree from an accredited school.
The Commission on Accreditation of Allied Health Education Professionals (CAAHEP) is the main accrediting body that oversees sonography programs. CAAHEP accredited programs have to meet certain standards in regards to the length of the program and the material covered. Students who are considering a degree in sonography should check to see if their intended program is accredited by CAAHEP. This offers assurance that they will be receiving a quality education that will prepare them for their future careers.
What Are the Specialties in Sonography?
Students pursuing a degree in sonography may be able to choose a specialization in one of the following areas:
Obstetric and Gynecologic Sonography: Students in this specialization learn how to take ultrasound images of the female reproductive system to help diagnose diseases or identify abnormalities. They also perform ultrasounds on women who are pregnant.
Abdominal Sonography: Students in this track learn how to perform abdominal ultrasounds on patients. The scanned images can help doctors diagnose issues in the kidneys, liver, gallbladder, pancreas, and spleen.
Breast Sonography: Breast sonographers perform imaging techniques on a patient's breasts to produce ultrasound images for a doctor to analyze. Breast ultrasounds are often completed after an abnormal mammogram or exam.
Echocardiography (Cardiac Sonography): Echocardiographers or cardiac sonographers are trained to use imaging technology on the heart and vascular system. The test is called an echocardiogram, which helps physicians diagnose heart conditions.
Vascular Sonography: Vascular sonographers use ultrasound technology to create images of veins and arteries. The scans show the patient's circulatory system in order to help identify any blockages or abnormalities.
Musculoskeletal Sonography: Musculoskeletal sonographers use ultrasound technology to take images of a patent's tendons, joints, nerves, and ligaments. The scans allow doctors to diagnose sprains, tears, or musculoskeletal conditions, such as arthritis.
What Certifications Are Available and Required for Sonographers?
To become a certified sonographer, students must first complete an accredited two- to four-year program. Only four states require sonographers to be certified: New Hampshire, New Mexico, North Dakota, and Oregon. However, many hospitals and clinics strongly prefer to hire certified sonographers.
Graduates of a sonography program can sit for an American Registry for Diagnostic Medical Sonography (ARDMS) licensure test in their specialty. Sonographers seeking certification must also pass the Sonography Principles and Instrumentation Examination (SPI) within five years of earning their license. Below is a list of the available ARDMS credentials and the prerequisites required to earn the certifications.
Registered Diagnostic Medical Sonographer (RDMS): The RDMS exam is designed for graduates of a diagnostic medical sonographer program. The exam is offered in the following specialty areas: abdomen, breast, fetal echocardiography, obstetrics and gynecology, and pediatric sonography. To be eligible to sit for the RDMS exam, candidates must have completed either a 2-year degree in allied health AND one year of ultrasound/vascular experience OR graduated from an accredited program for diagnostic medical sonography, diagnostic cardiac sonography, or vascular technology.
Registered Diagnostic Cardiac Sonographer (RDCS): Sonographers pursuing a cardiac specialty can take the RDCS exam. Specialties are offered in several areas, including adult echocardiography, fetal echocardiography, and pediatric echocardiography. To be eligible to sit for the RDCS exam, candidates must have completed either a 2-year degree in allied health AND have one year of ultrasound/vascular experience OR have graduated from an accredited program for diagnostic medical sonography, diagnostic cardiac sonography, or vascular technology.
Registered Vascular Technologist (RVT): Sonographers can be certified in the vascular ultrasound specialty by passing the RVT exam. To be eligible to sit for the RVT exam, candidates must have completed either a 2-year degree in allied health AND have one year of ultrasound/vascular experience OR have graduated from an accredited program for diagnostic medical sonography, diagnostic cardiac sonography, or vascular technology.
Registered Musculoskeletal Sonographer (RMSKS): The RMSKS credential is intended for sonographers who want to specialize in musculoskeletal sonography. In order to take the exam, individuals must have an active medical credential or license and 150 hours of musculoskeletal sonography experience.
Midwife Sonography Certificate: The midwife sonography certificate is intended for individuals with an active Certified Midwife or Nurse-Certified Midwife certification. Candidates must complete a two-part examination that assesses their knowledge of the female reproductive system and the fetus in the second and third trimesters of pregnancy.
Careers in Sonography
Those who choose to pursue an online degree in sonography will be equipped with the skills and knowledge needed to find work as a diagnostic medical sonographer. These professionals work in medical facilities operating specialized imaging equipment. Sonographers use imaging machines which utilize sound waves to create images of the inside of a person's body, which is known as a sonogram or ultrasound. In addition to taking the images, they must also perform other tasks such as taking patients' medical history, maintaining the imaging equipment, checking the quality of the images, and writing summaries of what they find for the doctors. Sonographers can specialize in a variety of areas, including obstetrical, pediatric, abdominal, musculoskeletal, and breast sonography. In addition to earning a degree, a diagnostic medical sonographer should also become certified through the American Registry for Diagnostic Medical Sonographers.
Frequently Asked Questions About Sonography Degrees
Besides becoming a sonographer, what else can I do with a degree in sonography?
Graduates who have studied sonography are eligible for a number of in-demand careers in the health industry, including as diagnostic technicians, cardiovascular technicians, and health technicians. Some graduates may even be interested in working with animals as a veterinary technician.
How much do sonographers earn?
According to the Bureau of Labor Statistics' Occupational Outlook Handbook as of May 2020, the annual salary range for a diagnostic medical sonographer — just one of several occupations graduates could choose to pursue — was $53,790 to $105,340, with a median salary of $75,920. The median annual wage for cardiovascular technologists and technicians — another option for graduates — was $59,100. These are growth occupations, as demand for trained professionals is expected to increase by 14% through 2030.
What professional organizations are available for sonography professionals?
Sonography students and professionals have access to various professional organizations that advocate for education, research, and collaboration in the field:
Society of Diagnostic Medical Sonography (SDMS) : Founded in 1970, the SDMS is the largest association of sonographers and sonography students worldwide. The organization's mission is to promote the science of diagnostic medical sonography through education and advocacy.
American Institute of Ultrasound in Medicine (AIUM) : AIUM has over 9,000 members, including students and professionals in the healthcare field. AIUM promotes the safe and effective use of ultrasounds through education, research, and guideline development.
American Society of Echocardiography (ASE) : The ASE offers membership tiers for students, professional sonographers, and other medical professions. The organization emphasizes education, research, and innovation in the field of cardiovascular sonography.
Related Articles
2023 Best Online Bachelor's Degrees in the U.S.
Earning an online bachelor's degree can vastly expand your career options and earning power. We've ranked the best colleges by alumni salaries.
2023 Best Online Radiology Degrees
Explore the best online radiology degrees from our list of online schools with the best alumni salaries among graduates in that field.