2022 Best Online Bachelor's Degrees in Software Engineering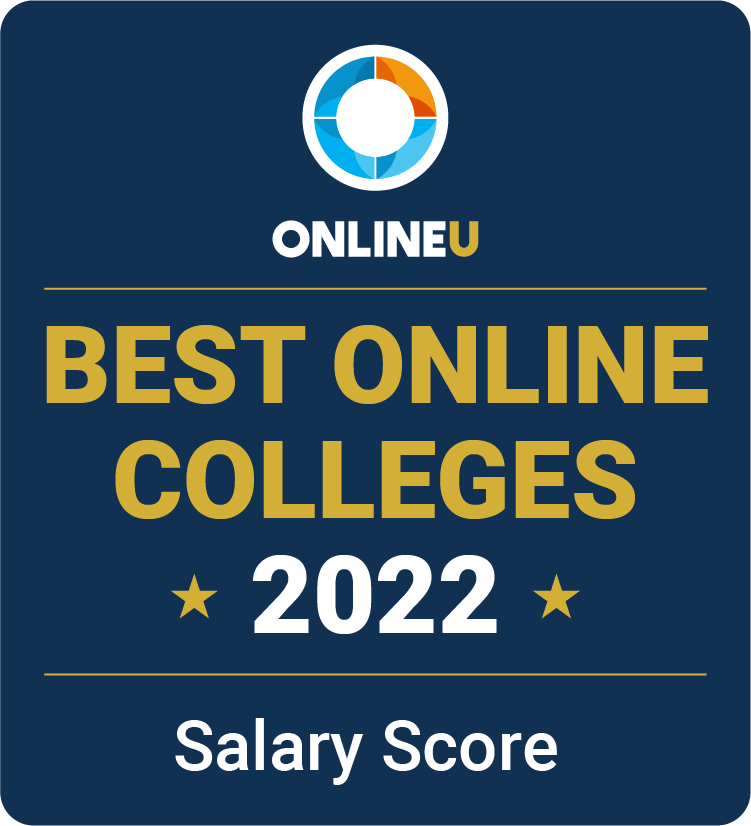 Technology is rapidly evolving, and that means it's necessary to learn the programs and operations that make a software engineer successful in the field. If you're interested in the software engineering industry and want to work while earning your degree remotely, consider an online Bachelor's in Software Engineering. Once you earn your bachelor's online, consider an online master's program in the field to take your career to new heights.
View our methodology for more details about our list or learn more about OnlineU.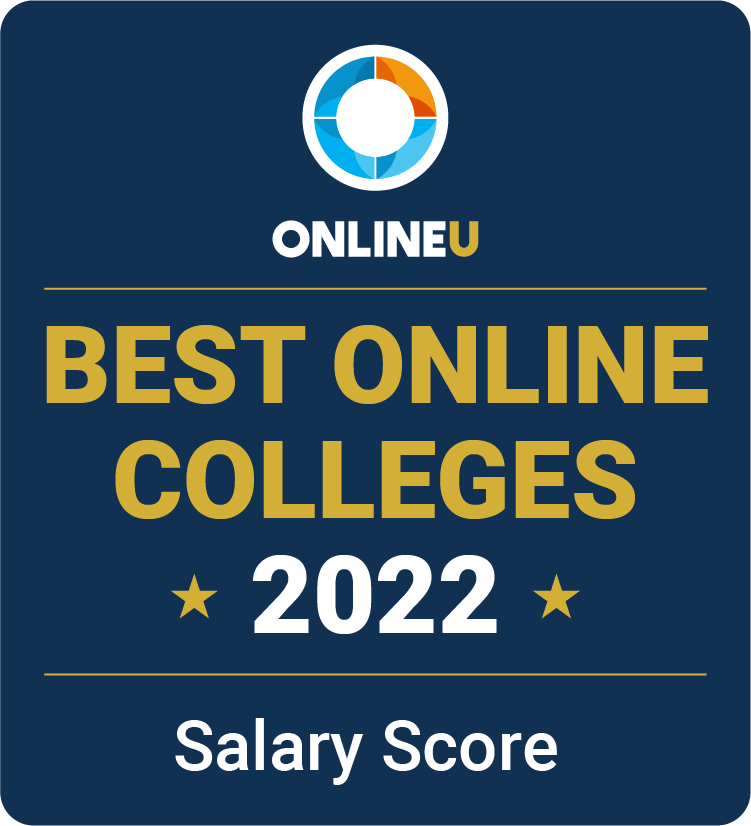 ADVERTISEMENT
Online Software Engineering Bachelor's Degrees You May Be Interested In

Southern New Hampshire University Online

Annual Tuition: $16,639 - $17,479
1 Programs (view all)

Western Governors University
---
List Of Accredited Online Software Engineering Schools
| School | Online Enrollment | Annual Tuition |
| --- | --- | --- |
| Western Governors University | | |
| Southern New Hampshire University Online | 86,849 | $9,600 |
| Arizona State University | 33,410 | $24,413 |
| Purdue University Global | 28,447 | $14,358 |
| DeVry University | 16,922 | $18,197 |
| Capella University | 10,503 | $14,540 |
| St. Petersburg College | 10,306 | $9,286 |
| Saint Leo University Online | 8,242 | $23,750 |
| Bellevue University | 7,352 | $7,851 |
| ECPI University Online | 5,780 | $17,059 |
| Miami Dade College | 3,507 | $9,661 |
| Academy of Art University | 2,911 | $23,412 |
| Herzing University | 2,229 | $14,200 |
| Middle Georgia State University | 1,852 | $11,389 |
| Champlain College | 1,669 | $41,828 |
| Ferris State University | 953 | $12,068 |
| Fisher College | 881 | $31,992 |
| The College of Saint Scholastica | 441 | $38,282 |
| Tiffin University | 420 | $26,110 |
| Hodges University | 388 | $14,300 |
| South College | 355 | $17,025 |
| University of Management and Technology | 226 | $9,450 |
| University of the Virgin Islands | 73 | $14,496 |
| University of the Potomac | 56 | $9,990 |
| Pennsylvania State University - World Campus | NA | $13,988 |
Overview of Online Software Engineering
Online degree programs in software engineering are available at the associate, bachelor's, master's, doctoral, and certificate levels. Associate programs are two-year degrees that give individuals a basic foundation in software engineering skills, preparing graduates to enter baccalaureate programs or gain entry-level positions.
Bachelor's degree programs will prepare students to find work as a software engineer in the fields of software application engineering, computer system administration, security systems, video game creation, and many others, while master's degree programs are available for professionals who want to update their skill set or move into more project management or managerial roles.
Online doctoral degrees in software engineering will prepare professionals to conduct advanced research or teach at the university level. Graduate certificates in software engineering are also available, and can help students decide whether to pursue a full master's degree.
Certificate coursework can usually be applied toward master's degree's completion requirements at a later date or can be used to learn specific skills to assist with finding more job opportunities.
Online Bachelor's Degrees in Software Engineering
A bachelor's degree in software engineering is the typical minimum requirement for finding work in the field. Individuals with this degree can work in areas such as software application engineering, computer system administration, security systems, video game creation, and many other related fields. The bachelor's degree takes an average of four years, or 120 semester credit hours to finish. An online bachelor's in software engineering can be earned through colleges, universities, and technical schools. Coursework for the software engineering bachelor's degree includes classes in web engineering, computer security, human-computer interaction, technical communication, and data structures. It is also not uncommon for students to be required to complete an internship and/or some kind of senior project in order to graduate. The usual requirement for enrolling in a bachelor's degree is a high school diploma or equivalent.
The Importance of an Accredited Online Software Engineering Degree
When choosing an online degree program, students should take into consideration whether or not a school or program is accredited. Accreditation means that an outside, independent organization has looked at the curriculum offered by a school and determined that it meets certain high standards for quality. Regional accreditation is when a particular group oversees the accreditation process for schools within a certain group of states.
There are also accrediting agencies that offer accreditation to specific programs within a school. For instance, the Accrediting Board for Engineering and Technology (ABET) provides accreditation for computing, engineering technology, applied science, and engineering degree programs across the country. ABET accreditation is voluntary, and schools that receive this endorsement have to undergo a rigorous examination process. The accreditation is only for specific programs, not the entire school. Individuals who wish to pursue an online degree program in software engineering may want to concentrate their search on programs that are ABET-accredited in order to ensure competitiveness in the job market.
Requirements for a Career in Software Engineering
As we live in a society where technology is so prevalent and necessary to our everyday lives, there is a lot of demand for software engineers. Becoming a software engineer requires specialized training, although licensing is not common in the field. Typically, a bachelor's degree is required to find work as an actual software engineer, though other types of computing jobs can be found with less formal education. Students who know that they want to pursue a software engineering career after college should earn their degree in software engineering, information technology, computer science, or a related field. Learning to program is also an important skill for software engineers to develop. While in school, students will want to try and complete an internship in order to gain valuable work experience and make professional contacts. Sometimes, it will be necessary to also earn a master's degree in order to be hired for certain jobs. However, this isn't usually the case, and a master's degree will only need to be earned if an individual wants to further advance their skill set and career. While many institutions offer certifications for software engineers and developers, such as the Institute of Electrical and Electronics Engineers (IEEE) or the Software Engineering Institute", these are also usually not necessary for success in the field.
Related Articles
2023 Best Online Bachelor's in Web Development Degrees
Our resource of online web development programs for 2023 includes the best options at the bachelor's degree and is designed to help students choose the right program for them.
2022 Best Online Bachelor's Degrees in the U.S.
Earning an online bachelor's degree can vastly expand your career options and earning power. We've ranked the best colleges by alumni salaries.