2023 Best Online Bachelor's Degrees in Software Engineering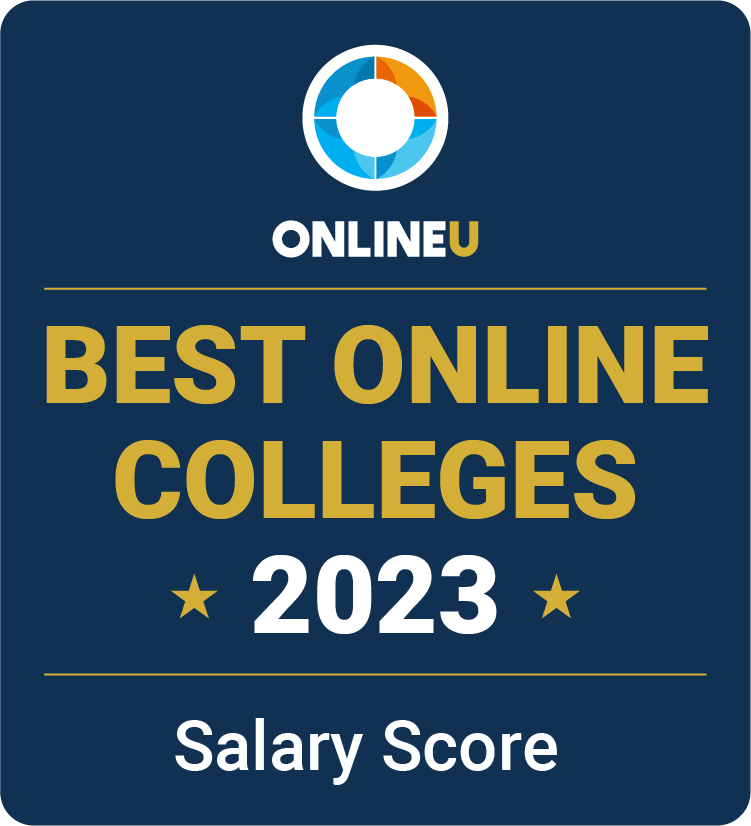 Technology is rapidly evolving, and that means it's necessary to learn the programs and operations that make a software engineer successful in the field. If you're interested in the software engineering industry and want to work while earning your degree remotely, consider an online Bachelor's in Software Engineering. Once you earn your bachelor's online, consider an online master's program in the field to take your career to new heights.
View our methodology for more details about our list or learn more about OnlineU.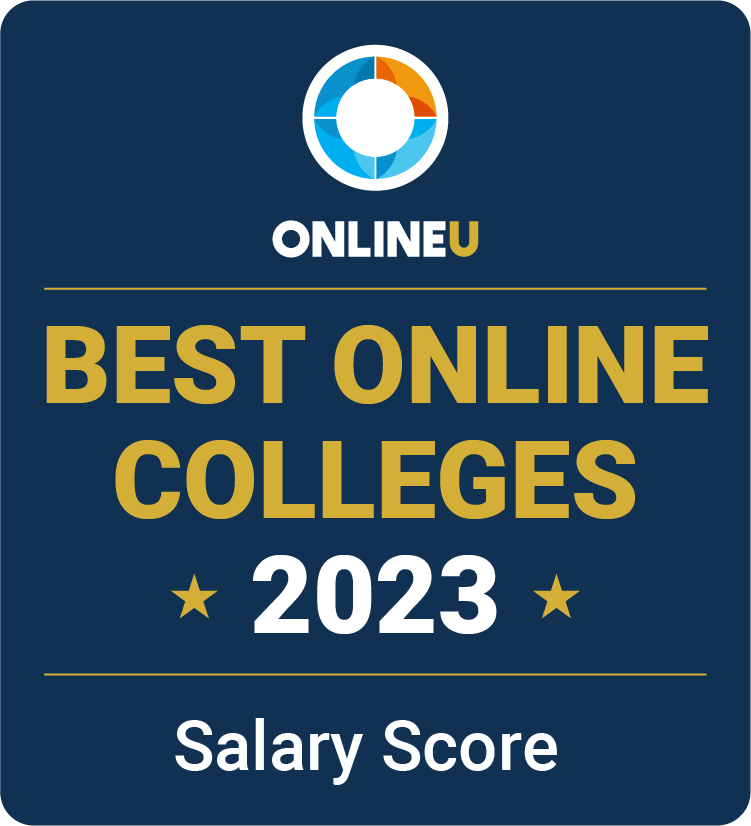 ADVERTISEMENT
Online Software Engineering Bachelor's Degrees You May Be Interested In

Southern New Hampshire University Online

Annual Tuition: $16,639 - $17,479
1 Programs (view all)

Western Governors University
---
List Of Accredited Online Software Engineering Schools
| School | Online Enrollment | Annual Tuition |
| --- | --- | --- |
| Western Governors University | | |
| Southern New Hampshire University Online | 86,849 | $9,600 |
| Arizona State University | 33,410 | $24,413 |
| Purdue Global | 28,447 | $14,358 |
| DeVry University | 16,922 | $18,197 |
| Capella University | 10,503 | $14,540 |
| St. Petersburg College | 10,306 | $9,286 |
| Saint Leo University Online | 8,242 | $23,750 |
| Bellevue University | 7,352 | $7,851 |
| ECPI University Online | 5,780 | $17,059 |
| Miami Dade College | 3,507 | $9,661 |
| Academy of Art University | 2,911 | $23,412 |
| Herzing University | 2,229 | $14,200 |
| Middle Georgia State University | 1,852 | $11,389 |
| Champlain College | 1,669 | $41,828 |
| Ferris State University | 953 | $12,068 |
| Fisher College | 881 | $31,992 |
| The College of Saint Scholastica | 441 | $38,282 |
| Tiffin University | 420 | $26,110 |
| Hodges University | 388 | $14,300 |
| South College | 355 | $17,025 |
| University of Management and Technology | 226 | $9,450 |
| University of the Virgin Islands | 73 | $14,496 |
| University of the Potomac | 56 | $9,990 |
Overview of Online Software Engineering Degrees
Software engineering bachelor's degree programs seek to prepare students for engineering careers in software and application design and development. Students take classes on web engineering, computer security, human-computer interaction, technical communication, and data structures. Many programs require students to complete an internship or senior research project in order to graduate.
These degrees typically feature 120 credit hours of coursework. Administrators design them to last four years with a full-time schedule but many students take longer to graduate.
Online Bachelor's Degrees in Software Engineering
Many colleges provide fully online software engineering degrees with asynchronous courses that have no live meetings. Distance learners log in to a learning management system to view assignments and readings, submit work, watch recorded lectures, and chat with classmates in discussion forums.
Some programs feature courses with occasional synchronous elements, such as live discussions. Internships usually consist of in-person work for an approved employer in the student's area.
Software Engineering Courses
Software engineering courses are highly technical and cover programming languages, operating systems, and advanced mathematics. Students learn to apply their mathematical and data science knowledge to software creation. They also practice building security measures into everything they make.
You'll find the following classes in a typical online software engineering bachelor's program:
This course introduces the advanced mathematics that software engineers need in their work. Students practice solving and forming single-variable and more complex differential equations
Professors in this class teach methods for storing, sorting, and searching data. Lessons on each structure usually contain discussion of the security implications of that structure.
Object-Oriented Programming
This type of programming is important to software engineers because it describes a way to build software using repeatable blocks of code. Faculty generally introduce classes, objects, and object-oriented programming languages such as C++ and Java.
Students in this course learn to plan for and review security at every stage of the software development life cycle. They typically learn and practice security architecture, penetration testing, threat modeling, and risk management.
Careers in Software Engineering
Most software engineering students choose software engineering careers after college. The Bureau of Labor Statistics (BLS) considers software engineers as special types of software developers. These professionals make median annual salaries of $120,730 and enjoy a 26% job growth outlook. As with most jobs, software engineer salaries tend to be highest in areas that are more expensive to live.
However, there are subtle differences between software developers and software engineers. Chiefly, engineers tend to take a higher level view of the software development process than developers and oversee more parts of projects.
Engineering students don't necessarily need to become software engineers. The skills taught in a software engineering program can translate to a range of technical career paths from web development to network management.
What Else Should You Consider?
Deciding where to attend college and what to study can quickly become overwhelming. Use the questions below to help you start your application journey, but keep in mind they're not comprehensive.
Is this college institutionally accredited?
Your research should begin with this question because it's only worth considering accredited schools. Institutional accreditation means that the college has opened itself to a special accrediting agency and passed its quality review.
The Department of Education maintains a searchable Database of Accredited Postsecondary Institutions and Programs listing every college's accreditation status.
Is this software engineering program accredited?
Individual programs can also undergo an accreditation review by a specialty organization in a specific field. For software engineering, that's the Accreditation Board for Engineering and Technology (ABET).
ABET also has a searchable database of accredited programs for your consideration. The board accredits both on-campus and online degrees. You don't necessarily need to attend an ABET-accredited program to become a software engineer. But it might give you an edge in your job hunt.
What does this program cost?
Money is a crucial factor in many college decisions. Most students pay for their degree using a combination of financial aid and personal savings. The best types of financial aid are called gift aid because you don't need to repay them. These include scholarships, grants, and work-study programs.
See our lists of the most affordable online software engineering degrees and the most affordable bachelor's in engineering degrees online if you're interested in the lowest cost programs.
Do I want to learn online?
Software engineering is suited to online learning because it's a computer-based discipline that doesn't require physical laboratory work. But not every student is suited to online learning. You might like the give-and-take of a live classroom more than the flexibility to make your own schedule and watch lecture recordings.
What features do I want my school to offer?
Take this opportunity to list your must-have and nice-to-have variables in a college. These could be anything from an empathetic disability services office to a certain amount of financial aid. Most colleges provide some level of virtual support to online learners but you can scour online reviews for personal stories.
Do I want to choose software engineering or a related major?
There are many engineering and technology majors that share some features with software engineering. For example, a counterpart to a software engineering degree is a computer engineering degree that emphasizes the physical hardware of computer systems. You might also consider other types of engineering degrees.
FAQs About Systems Engineering Degrees
Do You Need a Degree to Be a Software Engineer?
---
Most software engineer positions call for a bachelor's degree, but some include a degree as one possible qualification among several. Job posts may mention other qualifications such as a completion certificate from a technical bootcamp or "equivalent experience and skills." This may mean a few professional certifications and the ability to pass a technical assessment during an interview.
What Is the Best Degree for Software Engineering?
---
A bachelor's degree in software engineering will probably open the most doors if you want to be a software engineer. The curriculum covers the technical skills and knowledge you'll need but also engineering best practices for processes and project management.
Is a Software Engineering Degree Worth It?
---
It's probably worth the money and effort to earn a software engineering bachelor's degree. Computer and information technology occupations are growing at a very fast rate, especially jobs in software development. And more education generally leads to higher earnings and less unemployment over the span of a career.
What's the Difference Between Computer Science and Software Engineering?
---
Computer science is a general major that can lead to a range of career opportunities. Software engineering is more focused on creating and testing the programs that we run on our computer devices. It's potentially easier to get noticed for a software engineering role if you hold a focused software engineering degree than if you studied a broader subject.
Related Articles
2023 Best Online Engineering Degrees
Find the best online engineering bachelor's degree for you. This page investigates the best online engineering degrees available in 2023.
2023 Best Online Bachelor's in Systems Engineering
See our list of online schools offering systems engineering degrees at the bachelor's level. Learn more about this online degree and careers in the field.