2023 Best Online Sociology Degrees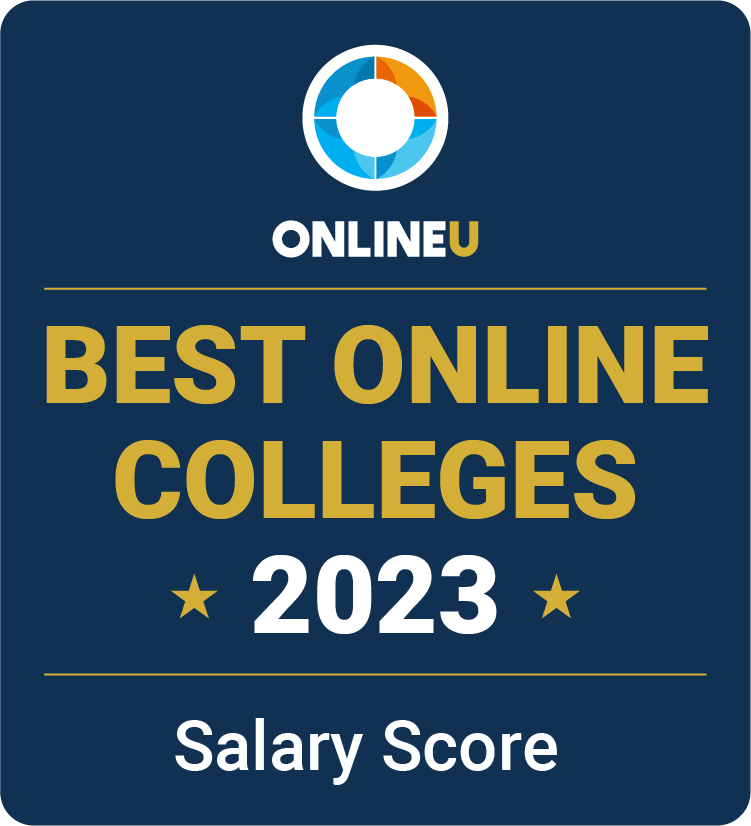 The best online sociology degrees explore the structure, development, and function of human society. Students examine race, gender, ethnicity, education, class, and various other factors during their studies. This exploration helps human resources, marketing, and customer relations professionals understand an organization's various functions. Students also learn to gather, analyze, and depict data to represent these organizations.
View our methodology for more details about our list, or learn about OnlineU. If you are most concerned about tuition costs, check out our list of affordable online sociology degrees.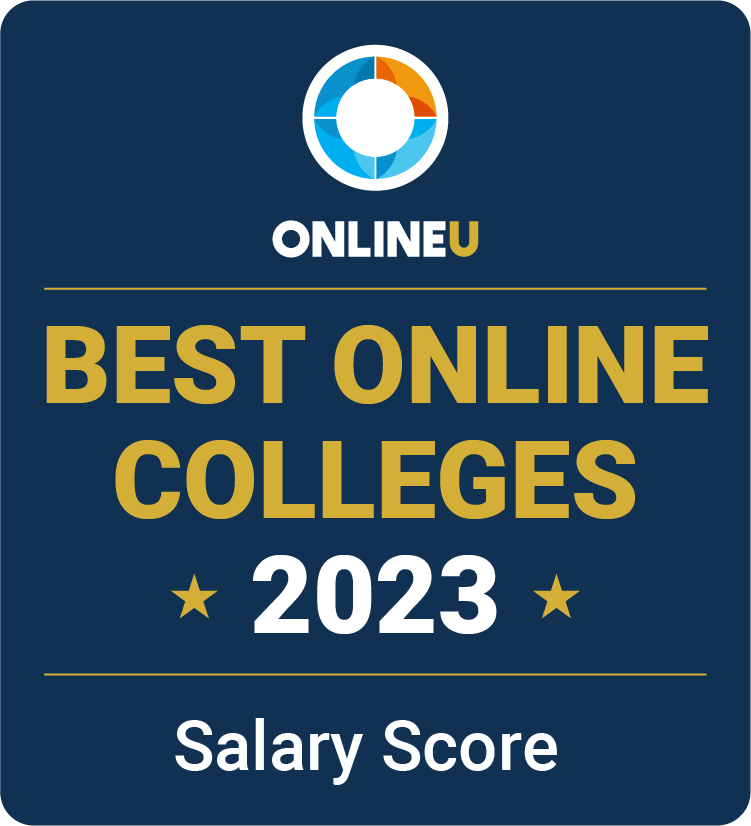 ADVERTISEMENT
Online Sociology Bachelor's Degrees You May Be Interested In



Annual Tuition: Not Provided
1 Programs (view all)
---
2023 Best Online Sociology Degrees
| Rank | School | Salary Score | Median Starting Salary |
| --- | --- | --- | --- |
| # 1 | UMass Global | | $39,940 |
| # 2 | Troy University | 95 | $39,867 |
| # 3 | American Public University System | 94 | $39,082 |
| # 4 | University of North Dakota | 84 | $36,235 |
| # 5 | California Baptist University | 82 | $35,900 |
| # 6 | National University | 82 | $35,735 |
| # 7 | Arizona State University | 80 | $35,489 |
| # 8 | University of Utah | 79 | $35,174 |
| # 9 | South Dakota State University | 79 | $35,161 |
| # 10 | Saint Leo University Online | 78 | $35,122 |
Overview of Online Sociology Degrees
Sociology is the study of human social interaction. You might take an interest in sociology if you wonder why people behave differently in various contexts, why cultures value different personality traits, or how group dynamics change with age. As social science learners, sociology majors often learn valuable transferable skills, which they bring to their careers.
Online sociology programs are available at all levels. Online bachelor's in sociology programs usually require a minimum of 120 credit hours. All online bachelor's degree applicants will need a high school diploma or equivalent. Some schools have minimum GPA or standardized test score requirements for admission.
An online degree from an accredited institution is important for sociology students to ensure that the school has a rigorous curriculum and that graduates will be able to transfer credits. Accreditation is also an important indicator to prospective employers that a student has received a relevant and valuable education.
Sociology Bachelor of Arts vs. Bachelor of Science
Online bachelor's degrees in sociology are available in two forms: a Bachelor of Arts or a Bachelor of Science. In general, a Bachelor of Science tends to have a more quantitative focus than a Bachelor of Arts. However, both are suitable choices for students hoping to pursue further education in sociology or want an education in the organization of human society.
What Is a Sociology Degree?
Sociology professors seek to acquaint students with the body of knowledge the discipline built over its history. This includes the discipline's major theories, subfields, and research methods.
A degree's focus will differ by academic level. For example, associate degrees only have room for introductory surveys of major concepts, but doctoral degrees allow you to focus on the narrow band of sociological research that you want to write about in a dissertation.
Common Coursework for Sociology Degrees
Core sociology curricula are often broadly similar at the same level. However, some bachelor's and graduate degrees feature concentrations that let you study a subfield of sociology. Common concentrations include gender and society, medical sociology, and social inequality. Additionally, some online institutions also require that sociology students engage in an internship. These can often be completed at approved local locations, although in some cases, students should be prepared to travel or should choose an online program from a nearby school.
Most distance learning programs have asynchronous courses with no class meetings, though some might have synchronous elements, such as live lectures or class discussions over video software. Some colleges also offer hybrid programs with a mix of online and in-person courses.
Below, we provide a few example courses in sociology:
This course presents the rationale for studying sociology and offers possible solutions to certain issues. Commonly studied problems include class inequality, ethnic and racial discrimination, migration and immigration, and inequities in healthcare access.
When studying for this course, students focus on individuals within social groups. Professors typically discuss how societies shape and continually influence individuals' roles, responsibilities, and ideologies.
Collective Behavior and Social Movements
In this class, students examine how individuals involve themselves in groups in order to achieve their goals.
What Can You Do With a Sociology Degree?
A sociology degree may qualify you for a range of career opportunities. The most common occupations for social science graduates are in fields other than sociology, including business and management, education, and law. This is because sociology courses often help students develop soft skills employers want, such as organizational aptitude, writing ability, analytical thinking, and empathy.
Chrissy Wolfman's story illustrates the versatility of a sociology degree. She says, "I earned my Bachelor of Arts in Sociology from California State University-East Bay. Right out of college my employer, a restaurateur, saw my potential in event planning." She eventually opened her own wedding planning business and still appreciates her sociology education: "My degree in sociology gave me so much insight and support in a career I was unknowingly destined for. I work with clients of all races, ethnicities, genders, religions, and backgrounds. I have learned to become an expert in various religious and cultural wedding traditions. I have an openness and understanding that is vital to a successful wedding planning career."
Some employers want students with subject matter expertise in sociology. According to the data analytics company, Lightcast, most of these employers are in the community and social service industry, with common job titles including case manager, family service worker, and social services director.
You might also want to become a sociologist who does original research in the field. This career requires a master's degree or PhD in sociology or a related field. Most sociologists work for colleges, though some do research for state or federal government agencies.
Licensing and Certification Process
Licensure and certification may be required for certain positions within the sociology field and related careers. Practicing sociologists with master's or doctoral degrees are eligible to apply for certification from the Association for Applied & Clinical Sociology. People may choose to become certified because it indicates to others that professionals in the field have evaluated them and that their skills and practices have met national standards for applied and clinical sociologists.
Individuals who use their sociological education to pursue a career in social work must be licensed in most states and may require certification from the National Association of Social Workers. Careers within healthcare and teaching similarly often require their own certification. This will vary from state-to-state, so students should research their state's specific requirements for any career they are considering.
How Much Can You Make With a Sociology Degree?
Because sociology is a versatile degree, graduates can make a wide range of wages. Many sociology majors end up in management, a category with high median pay of $107,360 per year, as of May 2022. Those who work in community and social services tend to earn far less, with a median annual salary of $49,380.
Sociologists themselves make a median yearly pay of $98,590. State government positions tend to pay the highest.
Is a Degree in Sociology Worth It?
A sociology degree is probably worth it if you don't feel a strong pull toward a particular career. A sociology education makes you eligible for a variety of occupations without locking you into one career path. As the American Sociological Association (ASA) writes, "the trick is to understand how to translate what you have learned into terms future employers find valuable."
Enrollment in any degree program has its downsides, including high costs that can lead to student loan debt. But financial aid may help alleviate some of these costs, and on the whole, education pays: People with college degrees typically earn higher wages than those without.
How To Choose a Sociology Degree Program
Higher education is a big investment of time and money, so it's important to select the right degree program for your needs. We offer some possible criteria below to help you research your options.
Accreditation
You should only consider institutionally accredited schools, or what used to be called schools with regional or national accreditation. Employers prefer candidates from accredited schools because they can trust that the college's quality undergoes regular review from an independent agency.
In addition, the Commission on the Accreditation of Programs in Applied and Clinical Sociology (CAPACS) accredits a few undergraduate and graduate programs in the U.S. This is a fairly niche organization, and this programmatic accreditation is unlikely to affect your future employment opportunities.
Cost
Cost is a consideration for nearly every applicant. Although there are exceptions, your most affordable option will usually be a nearby public college — that is, either a community college where you qualify for in-district tuition rates or a public university where you can get in-state tuition. For-profit private schools tend to be in the middle in terms of cost, and nonprofit private colleges are the most expensive on the whole.
It's a good idea to apply for all possible forms of financial aid that don't require repayment, which include scholarships, grants, and work-study programs. These gift aid funds are highly prized because they reduce the total amount you owe for your degree.
On-Campus vs. Online Learning
You might prefer the flexibility of distance learning, which lets you study on your own time as long as you respect due dates. But many students prefer the campus experience, even for graduate school, because they like the structure and increased opportunities for networking. You might be able to eliminate some degrees right off the bat if you only want to consider certain learning modes.
Other Factors
Think about what matters to you, then find out how well each school meets those needs. Do you need special ADA accommodations? Has someone strongly recommended a particular program? Are you eligible for a tuition discount at a college where your spouse works? These are just a few examples of extra considerations.
FAQs About Sociology Degrees
Is Sociology a Good Major?
---
Sociology can be a good major if it meets your criteria for "good," but this is subjective. For example, many sociology majors end up in high-paying management roles, but they may have also become managers if they'd earned business degrees. In addition, you may value satisfaction with your work more than you value a high salary.
The best argument for studying sociology is that it's proven versatile for graduates in the job market. This is because students practice important transferable skills that businesses, nonprofits, and governments all seek in their employees. For example, Catherine Lux was hired as a social media and public relations specialist after receiving her sociology bachelor's. She says, "The very basis of search engine optimization and how algorithms work is sociology in action … Studying how sociology and communications go hand-in-hand has given me a better idea of how people from different backgrounds may react to and use my client's websites ... Without my sociology degree, I'm not sure I would have excelled in my career to the extent I have."
Is a Sociology Degree Hard?
---
All degrees are hard to some extent. But research has shown that we find subjects easier when we find them engaging and feel passionate about the content. So you might find sociology relatively easy if you're the kind of person who reads sociological texts for fun, but you may struggle if you'd rather be learning a wildly different subject.
How Many Years Does It Take To Get a Sociology Degree?
---
Administrators typically design associate degrees to take two years, bachelor's degrees to take four, and master's degrees to take two to three. Some intensive full-time master's programs can last one year, but these are relatively rare. It's also uncommon, though possible, to graduate early from a bachelor's program.
Doctorates often take 5-8 years, though they can take more or less time. The bulk of a sociology doctoral program is spent writing the dissertation, so your time to graduation depends on how much time you can dedicate to this task.
Is a Sociology Degree in Demand?
---
There is demand for sociology majors. According to Lightcast data, more than 57,000 nationwide job advertisements in the last 12 months called for a sociology degree, usually as one choice among several. Given sociology's versatility, employers may also hire sociology graduates without specifically asking for sociology majors to apply.
Resources for Sociology Students
Below, we've gathered some links to consult as you consider a degree in sociology. These relate to sociology education, financial aid, careers, and professional development.
Open-access scholarly journals
Regional and topic-based sociology professional groups
Why Trust Us?
60,000 Degrees Researched Annually
20,000 Hours Spent on Research Annually
Launching Rankings Since 2009
Meet our team
Related Articles
2023 Best Online Master's Degrees
A master's program can expand your employment options and earning power. Explore our list of the best online master's programs based on alumni salaries.
2023 Best Online Social Science Degrees
Learn about the best online social science degrees in 2023 and the colleges that offer them. Our list only includes accredited online schools.