2023 Best Online Sociology Degrees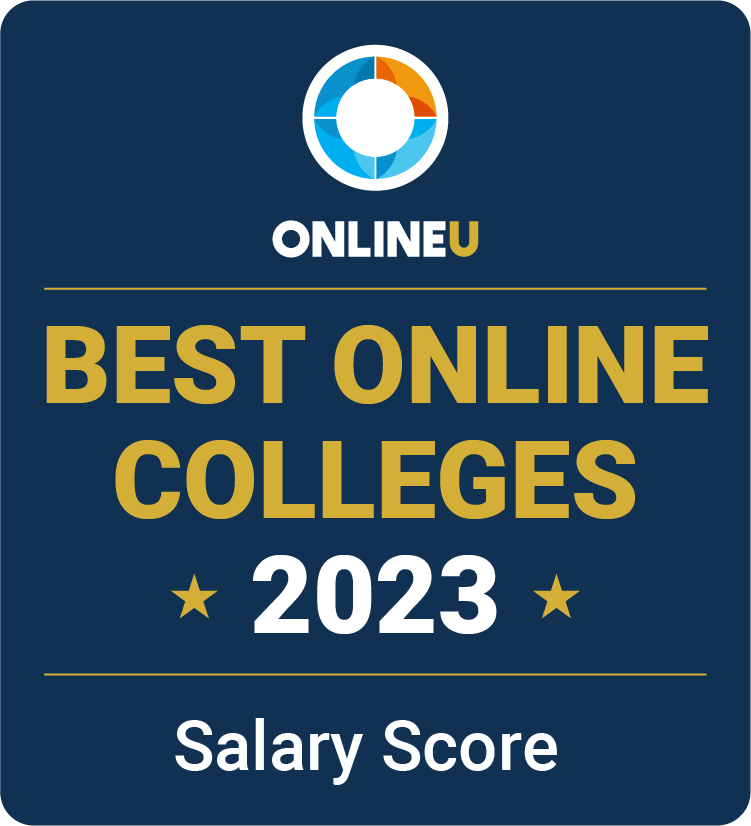 An online sociology degree explores the structure, development, and function of human society. Students examine race, gender, ethnicity, education, class, and a variety of other factors during their studies. This exploration helps professionals in human resources, marketing, and customer relations better understand an organization's various functions. Students also learn how to gather, analyze, and depict data to represent these organizations. Prospective online sociology students should make sure to attend accredited colleges, such as those on our lists, as this designation helps ensure that students receive a quality education meeting national standards.
The best online colleges for a bachelor's degree in sociology can be found on our ranking list below, which highlights the top schools based on salary score. View our methodology for more details about our list, or learn more about OnlineU.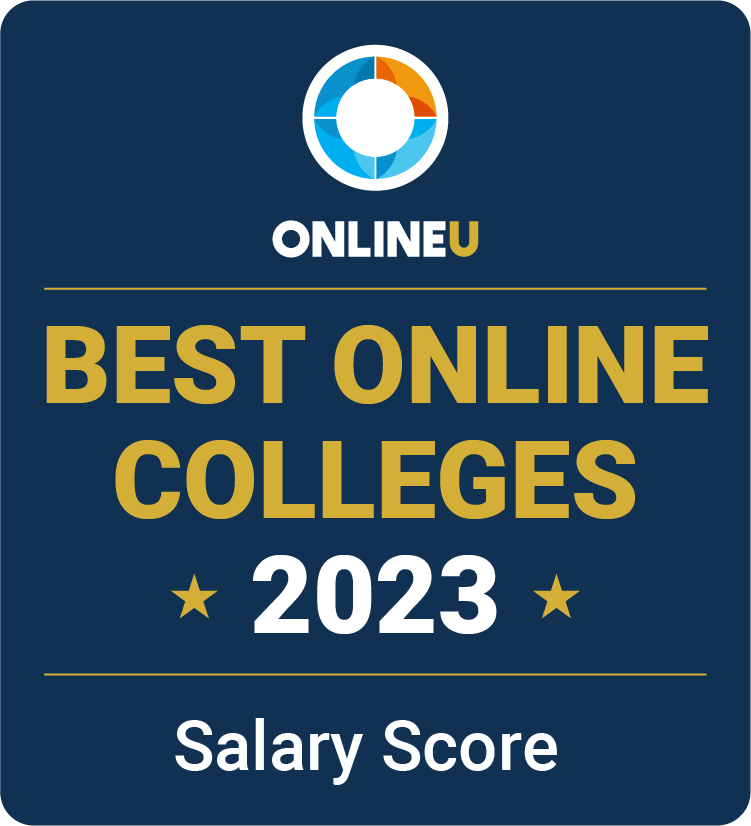 ADVERTISEMENT
Online Sociology Bachelor's Degrees You May Be Interested In

Southern New Hampshire University Online

Saint Leo University Online
Annual Tuition: $23,750
3 Programs (view all)

The University of Texas Permian Basin
---
2023 Best Online Sociology Degrees
| Rank | School | Salary Score | Median Starting Salary |
| --- | --- | --- | --- |
| # 1 | University of Massachusetts Global | | $39,940 |
| # 2 | Troy University | 95 | $39,867 |
| # 3 | American Public University System | 94 | $39,082 |
| # 4 | University of North Dakota | 84 | $36,235 |
| # 5 | California Baptist University | 82 | $35,900 |
| # 6 | National University | 82 | $35,735 |
| # 7 | Arizona State University | 80 | $35,489 |
| # 8 | University of Utah | 79 | $35,174 |
| # 9 | South Dakota State University | 79 | $35,161 |
| # 10 | Saint Leo University Online | 78 | $35,122 |
#1
University of Massachusetts Global
Salary Score:
Median Starting Salary:
Locations:
Accreditation:
The University of Massachusetts Global (UMass Global) is a private institution with a Bachelor of Arts in Sociology requiring 120 units. In a typical bachelor's degree program, full-time students complete all requirements in around four years. The acceptance rate for UMass Global applicants is 95%, while 57% of enrolled students end up graduating.
Blackboard is the learning management system (LMS) used by UMass Global to deliver online coursework. This software allows students to finish their degrees fully online and asynchronously (i.e., at their own pace). For the sociology program's curriculum, students look at sociological factors from a national and global scale by analyzing diversity, compiling research, and utilizing sociological theory. Required classes include Intercultural Communication, Human Diversity, and Social Research Design. Students must also complete a social science capstone. Occupational options for graduates may include social and human service assistants, sociologists, and community health workers.
#2
Troy University
Salary Score:
Median Starting Salary:
Locations:
Accreditation:
Troy University is a public university that hosts a Bachelor of Science in Sociology. This program requires 120 credits, which typically takes full-time students four years to complete. Troy's acceptance rate is 92%, with 37% of students graduating.
At Troy Online, students use Canvas to complete their coursework, which is an LMS that delivers online classes in a blended format of synchronous and asynchronous learning. The sociology curriculum looks at important social issues — such as inequality, crime, and food insecurity — along with practical skills in writing, research, and social interaction. There are a number of required core classes, including Sociological Statistics, Research Methods in the Social Sciences, and Sociological Theory. Before graduation, students must also complete a professional seminar in the social sciences, and there's an option to attend an internship, which the school helps facilitate. A number of viable career options are often open to graduates, such as research analyst, research assistant, and case manager.
#3
American Public University System
Salary Score:
Median Starting Salary:
Locations:
Accreditation:
American Public University System (APUS) is a private set of institutions offering a Bachelor of Arts in Sociology. This online degree requires 120 credit hours, which is generally completed in four years while studying at a full-time pace. APUS accepts 100% of applicants, while 18% of students achieve degrees.
MyClassroom is the main LMS used by APUS students to achieve their online degrees. The sociology degree explores the institutions and key issues that make up modern-day society. Concentrations allow students to focus on specific areas of interest within this framework — such as health, public policy, social justice, digital society, education, and community action. The majority of required credits are devoted to the core curriculum, including classes such as Social Deviance, Research Methods for Sociology, and Statistics for Social Science. Additional credits are required for the senior seminar in sociology. Most sociology graduates enter the fields of human resources, marketing, and customer relations.
#4
University of North Dakota
Salary Score:
Median Starting Salary:
Locations:
Accreditation:
The University of North Dakota (UND) is a public institution offering a Bachelor of Arts in Sociology. This online program requires 120 credit hours and may take students up to four years to complete on a full-time schedule. The acceptance rate at UND is 87%, and the graduation rate is 50%.
UND students use Blackboard for their online coursework, which is an LMS that delivers fully online classes that students can take at their own pace. Through these classes, sociology students learn how to collect and analyze important social data that can be used to solve issues and inform an understanding of how society functions. Core classes include Drugs and Society, Criminology, and Sociology of Gender. A capstone course is also required. Graduates may pursue careers in corrections, environmental activism, and human resources.
#5
California Baptist University
Salary Score:
Median Starting Salary:
Locations:
Accreditation:
California Baptist University (CBU) is a private, Christian university offering a Bachelor of Arts in Sociology. This online sociology degree requires the completion of 50 major credits in addition to at least 40 general education credits. On average, students complete all the requirements in approximately four years while studying full time. The acceptance rate for CBU is 80%, and it has a 61% graduation rate.
Blackboard is the primary LMS used by CBU for remote learning, and it allows students to complete coursework completely online. This curriculum focuses on the behavioral topics necessary for social work, such as problem-solving, critical thinking, and building strategic skills. Along the way, students explore social issues, collective behavior, and the various institutional structures within society. There are 18 required courses, including Reading and Writing in the Behavioral Sciences, Statistics and Research Methodology, and Social Problems. Students must also complete six credits of Bible and Christian studies. Career opportunities for graduates may include human resources representatives, management consultants, and market research analysts.
Overview of Online Sociology
Online sociology degrees are available at the undergraduate and graduate levels. They can provide an educational foundation relevant to a variety of careers including counseling, teaching, library science, and human services. The most commonly available online degree level in sociology is a bachelor's, although those that plan to teach at the college level, work in a clinical role, or conduct sociological research will need at least a master's degree.
Online classes at both the undergraduate and graduate level will cover topics in gender studies, minority studies, medicine, contemporary social issues, and modern research methods. Pursuing online graduate levels studies will enable students to focus more specifically on one particular area within the field of sociology.
Online Bachelor's Degrees in Sociology
Online bachelor's degrees in sociology are available in two forms: a bachelor's of arts or a bachelor's of science. In general, a bachelor's of science tends to have a more quantitative focus than a bachelor's of arts. Both are good choices for students hoping to pursue further education in sociology or want an education in the organization of human society.
Program Requirements
A bachelor's degree in sociology usually requires a minimum of 120 credit hours. Applicants to all online bachelor's degrees will need a high school diploma or equivalent. Some schools have minimum GPA or standardized test score requirements for admission. Transcripts and test scores often must be submitted prior to acceptance and enrollment.
Curriculum
In most bachelor's degree programs, students will take a variety of general education requirements. In addition, they will take courses such as social theory, statistics for behavioral sciences, and research methods. More niche classes may include sociology of the family, gender and society, racial and ethnic relations, and sociology of religion. Some online institutions also require that sociology students engage in an internship. These can often be completed at approved local locations, although in some cases, students should be prepared to travel or should choose an online program from a nearby school.
The Importance of an Accredited Online Sociology Degree
An online degree from an accredited institution is important for sociology students to ensure that the school has a rigorous curriculum and that graduates will be able to transfer credits. If a student receives an associate or bachelor's degree from an unaccredited school, it is unlikely that he or she would be accepted into a graduate degree program. Also, accreditation is an important indication to prospective employers that a student has received a relevant and valuable education.
For graduates pursuing careers in applied and clinical sociology, versus focusing on research or academia, it is important for them to consider programs accredited by the Commission on the Accreditation of Programs in Applied and Clinical Sociology (CAPACS). This designation ensures that a program has quality practical, hands-on experience as well as provides a solid, well-rounded educational foundation.
Licensing and Certification Process
Licensure and certification may be required for certain positions within the sociology field and related careers. Practicing sociologists with master's or doctoral degrees are eligible to apply for certification from the Association for Applied & Clinical Sociology. People may choose to become certified because it indicates to others that they have been evaluated by professionals in the field and that their skills and practices have met national standards for applied and clinical sociologists.
Individuals who use their sociological education to pursue a career in social work will need to be licensed in most states and may require certification from the National Association of Social Workers. Careers within healthcare and teaching similarly often require their own certification. This will vary from state-to-state, so students should research their state's specific requirements for any career they are considering.
Common Online Classes for Sociology Students
Online classes for sociology degrees may vary depending on the emphasis that the student chooses, like women's studies, minority studies, medicine, or modern communications. All undergraduate degrees will require general education courses like math, science, and liberal arts. Students will also take classes like general sociology, quantitative research methods, and social theory. Electives may include courses like cultural anthropology, mass media, criminology, and human sexuality.
Why Trust Us?
60,000 Degrees Researched Annually
20,000 Hours Spent on Research Annually
Launching Rankings Since 2009
Meet our team
Related Articles
2023 Best Online Master's Degrees
A master's program can expand your employment options and earning power. Explore our list of the best online master's programs based on alumni salaries.
2023 Best Online Liberal Studies Degrees
OnlineU features the best online bachelor's in liberal studies degrees for 2023, which provide a strong academic foundation for students.