2023 Best Online Secondary Education Degrees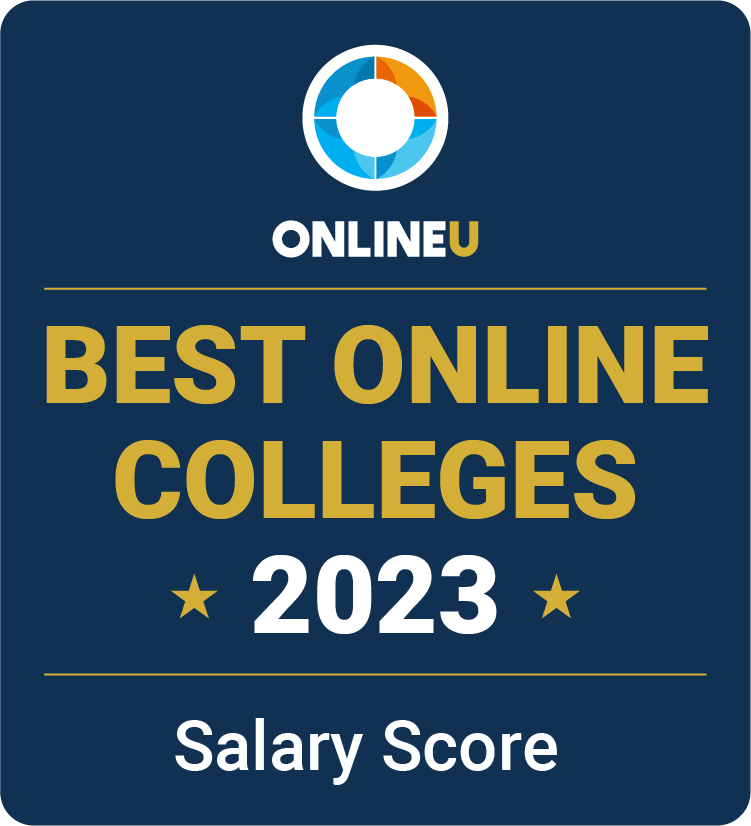 If you're interested in becoming a teacher, a bachelor's degree in teaching is the first step. Earning a secondary education degree online through a four-year program can result in being qualified for both high school and middle school teaching positions. In general, high school students are usually between 14 and 18 years old, while middle school students are usually between 10 and 13 years old. With a secondary education degree, you'll likely end up focusing on teaching a specific subject, such as Mathematics or English.
Our list below contains the best online secondary education degrees in 2023 based on the most popular programs currently available. View our methodology for more details about our list or learn more about OnlineU.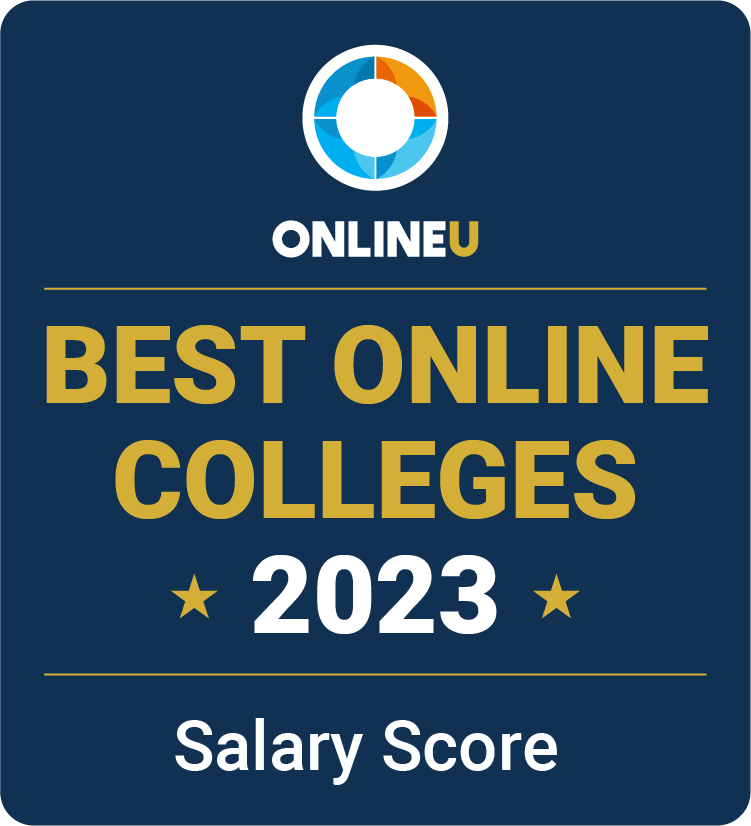 ADVERTISEMENT
Online Secondary Education Bachelor's Degrees You May Be Interested In

Annual Tuition: $17,800
3 Programs (view all)

Annual Tuition: $11,700
6 Programs (view all)

Western Governors University
---
List Of Accredited Online Secondary Education Schools
| School | Online Enrollment | Annual Tuition |
| --- | --- | --- |
| Western Governors University | | |
| Texas Tech University | 1,931 | $19,260 |
| Southwestern Assemblies of God University | 739 | $19,834 |
| Chadron State College | 601 | $7,586 |
| Western New Mexico University | 487 | $13,539 |
| Touro University Worldwide | 466 | $14,600 |
| Thomas University | 333 | $16,940 |
| Chaminade University of Honolulu | 287 | $26,134 |
| The Baptist College of Florida | 280 | $11,700 |
| Ottawa University Online | 205 | $12,316 |
| Hope International University | 198 | $33,400 |
| Veritas Baptist College | 191 | $6,260 |
| Prescott College | 167 | $32,553 |
| Arizona Christian University | 109 | $27,890 |
| Calvary University | 92 | $11,164 |
| Hobe Sound Bible College | 85 | $6,940 |
| Judson College | 50 | $18,540 |
| Drury University | 5 | $29,665 |
Online Bachelor's Degrees in Secondary Education
Aspiring teachers can earn a degree in secondary education entirely through e-learning by taking fully online classes. They can even complete practicum and fieldwork requirements at schools near their home.
These 100% online programs are designed to prepare graduates to work as licensed classroom teachers in middle and high schools.
Teacher candidates study current theories and strategies in education while developing skills to effectively teach and manage their classes. All programs typically require 120 credit hours and are generally structured to be completed in four years of full-time study. Some online secondary education degrees even offer accelerated tracks and accept work experience as credit hours, so students can graduate faster.
Funding a Secondary Education Degree
Students who opt for online learning may be able to reduce the cost of their college degree program by eliminating expenses for on-campus housing and transportation. Non-resident students may also benefit from choosing an online program, as many schools' online tuition rates are lower than their out-of-state student tuition rates.
Total costs can be further reduced by applying for financial aid. Some institutions offer scholarships and grants for students in need, and many states have government-funded financial aid programs. Student loans can also be taken out to help fund education.
Research how you can save money in college while you earn your secondary education degree online.
Common Secondary Education Courses Online
The curriculum for a bachelor's in secondary education degree is based on the grade level that future graduates intend to teach. For example, if prospective educators plan to teach middle school, they would typically take courses about how to instruct their students on an array of subjects, such as English, math, and history. By contrast, future high school teachers are more likely to take classes focused on teaching a single content area. All programs, however, include general education classes, foundational courses about pedagogy, and electives in practical teaching methods and skills.
Some programs will work with institutions local to the online student and help them find these fieldwork placements.
While online secondary education degree programs vary widely at the bachelor's level, they all culminate in several field experience courses, which serve as a program's capstone. Depending on the program, fieldwork can take several forms: in-class observation, internships, and unpaid student teaching. Some programs will work with institutions local to the online student and help them find these fieldwork placements. The fieldwork component varies because programs are generally designed to meet a school's state licensing requirements.
Below are some typical online courses in secondary education programs:
Classroom Management and Engagement
Creating a positive, productive learning environment in the classroom is essential to student and teacher success. This course introduces behavioral concepts and learning principles that teachers can use to engage their students' attention and effectively manage their classes.
Curriculum and Assessment
In this course, teacher candidates learn about curriculum development by planning and sequencing lessons to meet curricular goals and produce desired learning outcomes. Coursework may also include the administration and interpretation of standardized tests.
Children with mild to moderate disabilities, or particularly strong abilities in specific areas, may need additional support from educators. This course trains teacher candidates to identify specific learning patterns and provide customized special education instruction that helps many types of learners progress with their education.
Educational Technology for Teaching and Learning
Technology has proven to be a valuable asset for teaching many subjects, particularly STEM. In this course, teacher candidates discover a number of technological tools and how to incorporate them strategically into their lesson plans. They also learn to assist their students in developing technology skills.
Educational Psychology of Children and Adolescents
By understanding how adolescents grow and develop cognitively, socially, emotionally, and physically, teachers are better prepared to work with young adults. Teacher candidates learn to use the principles of psychology to construct healthy learning environments that support and motivate their students.
This course provides a comprehensive summary of the historical, psychological, sociological, and philosophical underpinnings of the U.S. education system. At the end of the course, teacher candidates may be required to define their personal philosophy of education.
Careers in Secondary Education
Teaching is the primary career path for students with online degrees in secondary education. In addition to having solid lesson planning and instructional skills, teachers at a secondary school must be adept at active listening and clear verbal communication.
Depending on their state licensing requirements, graduates may qualify to teach one or multiple subject areas at the middle or high school level.
According to the BLS, the median annual salary for middle school teachers is $61,320, and the role's projected growth rate of 4% is expected to result in about 47,300 new jobs each year through 2031.
High school teachers earn a slightly higher median salary of $61,820, and this level has more employment opportunities, with a 5% growth rate and 77,900 new openings projected to emerge annually throughout the decade.
Career Satisfaction
Secondary teachers report having mixed feelings about their occupation. The BLS also notes that while many teachers find personal satisfaction in educating young minds, some are frustrated by the working conditions sometimes found in public schools — from overlarge classes to a lack of current tools and resources.
The recent pandemic has had a significant impact on teachers, especially regarding how they view their roles. In a 2020 survey of more than 1,000 educators, 46% believed that their work had become more meaningful, and 68% felt the public now placed a greater value on the importance of teachers.
Alternatives
Graduates with secondary education credentials can pursue other alternatives besides being a traditional teacher. Some interested in professional development may decide to take on additional training and teach special education or English as a second language. Experienced educators may consider earning an online master's degree in educational leadership so they can take on administrative roles, such as middle or high school principal.
Explore our career finder tool to see where popular programs can lead you on your career path.
Licensing Requirements
Before enrollment, prospective online students should ensure that the program they choose prepares them to meet all of the requirements in the state where they plan to work — not just the state where the school is located. Each state has unique requirements for teaching licenses. In some states, secondary educators may need teaching certification to teach a single content area or multiple subjects and to teach specific grade levels.
The eligibility requirements to sit for a state's teacher certification exam also vary but may include specifications for college accreditation, number of completed practicum hours, types of fieldwork, teacher certification programs, and more.
Is a Bachelor's Degree in Secondary Education Worth It?
Benefits
Drawbacks
Bottom Line
Getting a secondary education online degree can be rewarding and satisfying. If you're interested in teaching, then pursuing a bachelor's degree is the right choice for you. Beyond a bachelor's, graduate education can lead to a career as a superintendent, principal, education administrator, and more.
Related Articles
2022 Best Online Physical Education Degrees
Explore the best schools offering online physical education degrees based on alumni salary. Bachelor's degrees prepare students to become health educators.
2023 Best Online Master's Degrees in Secondary Education
Compare colleges that offer the best online master's programs in secondary education based on alumni salary data, and find the best online degree for you.