2023 Best Online RN to MSN Programs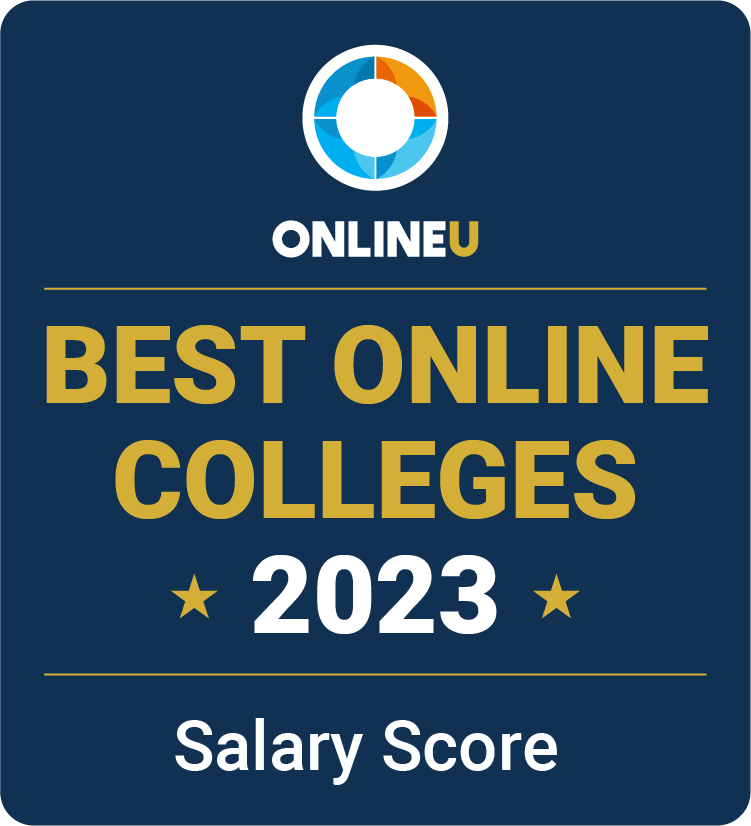 An online RN to MSN program helps nurses advance their careers to higher paying and fulfilling nursing careers. An online RN to MSN is considered a bridge program — a degree pathway new and experienced nurses take to advance in their careers. The difference between an RN to BSN program and RN to MSN program is that the latter is a graduate nursing program, where registered nurses transition to advanced practice registered nurses in order to assume leadership roles, like nurse practitioners.
Most online RN to MSN programs offer concentrations, like adult-gerontology nurse practitioner, nurse educator, public health nursing, nursing administration, and family nurse practitioner. Online nursing students can expect to complete clinical hours, seminars, and practicums to graduate.
View our methodology for more details about our list or learn more about OnlineU.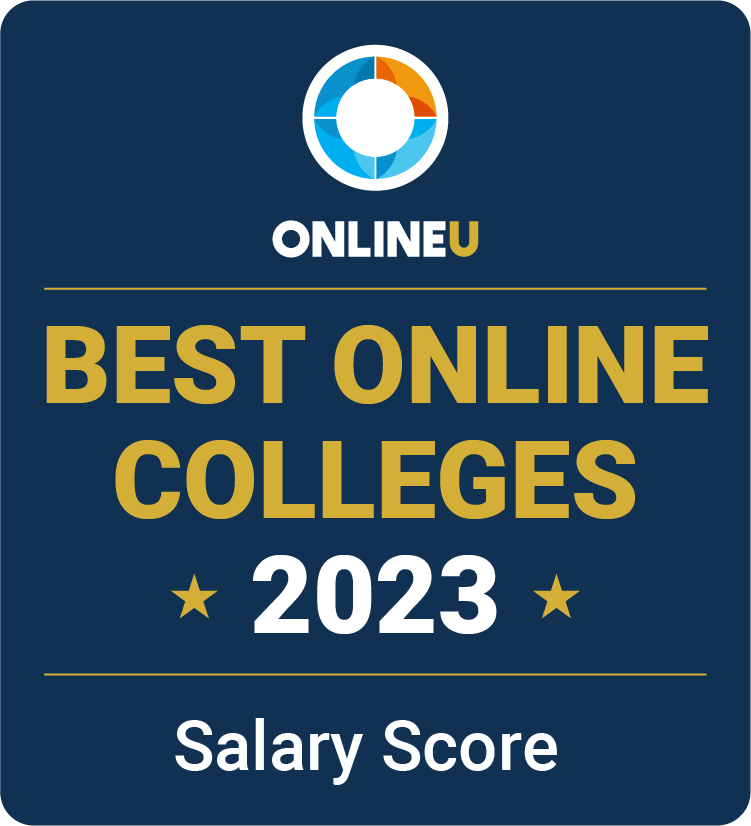 ADVERTISEMENT
Online RN to MSN Master's Degrees You May Be Interested In



Annual Tuition: $14,166
1 Programs (view all)
---
2023 Best Online RN to MSN Programs
What Is an RN to MSN Program?
RN to MSN degree programs are designed to grant a Master of Science in Nursing (MSN) degree to registered nurses (RNs) who have an Associate Degree in Nursing (ADN). Students who successfully complete an RN to MSN program receive a Bachelor of Science in Nursing (BSN) along the path to their MSN. It typically takes less time to earn an MSN this way than it would if you enrolled in separate BSN and MSN programs.
As an RN to MSN student, you can expect material covering increasingly advanced medical and patient care concepts. A typical program features courses on healthcare policy, patient assessment, and quality outcomes and informatics.
RN to MSN degree programs often allow or require you to choose a specialized concentration such as nursing education, administration, or adult-gerontology care.
Most online nursing master's degrees feature asynchronous classes without live meetings. Instead, you sign in to a learning management system to watch recorded lectures, complete virtual software modules, and submit assignments.
You must complete at least one clinical field experience, sometimes called a practicum, to graduate from an RN to MSN program. You'll work under an experienced nurse supervisor for a number of hours set by your state's nursing board. Even if you attend classes online, your clinical hours will take place in a working healthcare facility in your community. This might be your place of employment if you have a nursing job.
To learn about online nursing programs and nursing requirements in other states, explore our list of accredited online nursing degrees by state below:
Nursing Degrees by State
Degree Requirements
You must have an active RN designation and hold an ADN in order to apply for an RN to MSN program. Your application will include proof of each, including official transcripts from any college you've attended. You typically also need two letters of recommendation, a resume, and a personal statement on your education and career goals. These requirements are similar to those needed for RN to BSN programs, but RN to MSN admissions officers typically expect a higher GPA on your ADN coursework (3.0-3.25).
To graduate, you'll need to complete 36-45 credit hours of coursework and several hundred practicum hours. This might take three years with a full-time course schedule or four years at a part-time pace.
Nursing Courses
RN to MSN degree programs commonly let students specialize in a focused area of nursing practice. But these programs often have a similar general nursing core, so we've listed a few typical courses below.
Ethics in the Nursing Profession
Students in this class learn about and discuss the values of nurses and their professional associations. Topics might include public advocacy, triage, patient quality of life, and systemic healthcare inequity.
Faculty aim to teach data literacy for nursing purposes. This can involve lessons on software tools, evidence-based decision-making, record keeping, and policy planning using quality outcomes.
Patient Health Assessment
This course covers some of the most important skills needed for any nursing specialty. Enrollees study physical and mental health assessment, how to take patient histories, clinical interviewing, and electronic health records research.
MSN-level professors hope to train nurses to think about the broader health context when treating patients. In this course, they discuss epidemiology, local health concerns, global health trends, and environmental disaster preparedness.
What Can You Do With a Master's in Nursing Degree?
MSN-prepared nurses can continue their education, secure a higher level role than they had before, or both. Below, we examine some of the potential pathways you might take after finishing your RN to MSN program.
Further Education
The nursing field is subject to credentialism, or the need to complete higher levels of education to get jobs that used to be available at lower levels. An MSN might open many doors in your career, but there are a couple of options for continuing your education.
Graduate certificates are shorter programs for nurses who want to add a skill or focus to their professional toolkits. These programs often last 9-15 months and are similar to concentrations in degree programs. Some popular certificate options include nurse midwifery, pediatric nursing, adult-gerontological nursing, and psychiatric mental health nursing. Some certificates might require that you graduated from a nurse practitioner degree program and hold an advanced practice registered nurse (APRN) designation — see Nursing Careers for more information about APRNs.
Doctoral degrees in nursing include the PhD in Nursing and the Doctor of Nursing Practice (DNP). PhDs are geared toward students who want to be academic researchers and professors. The DNP is a professional doctorate for nurses who want to keep work at a high level in the field. For years, there has been a push to make a DNP the entry-level qualification for nurse practitioners instead of an MSN.
Nursing Careers
Holding an MSN might qualify you for many types of nursing careers. This degree can lead to great variety even among people in the same graduating class. For example, you might become a gerontology nurse in a residential care facility while your classmate finds work as an acute care neonatal specialist at a children's hospital.
RNs earn median yearly wages of $77,600 and can expect 6% growth in their profession during the 2021-2031 decade. It's still possible in many states to become a nurse anesthetist, nurse midwife, or nurse practitioner with an MSN. This group makes median annual salaries of $123,780 and is experiencing a very fast 40% rate of job growth.
Financing Your RN to MSN Program
These programs might leave you with less student loan debt by leading to two degrees on a condensed schedule. But RN to MSN programs are still expensive. It's a good policy to apply for all available financial aid that you don't have to repay, including scholarships, grants, and work-study programs.
Most students will still take out at least some student loans to help pay for school. You can use our student loan repayment calculator to help you compare financing packages at different colleges.
FAQs About RN to MSN Programs
How Can You Go From RN to MSN?
---
There are two ways to progress to an MSN once you have an RN. You can enroll in an RN to BSN program that leads to a bachelor's degree. Alternatively, you can sign up for an RN to MSN program. These programs last a bit longer but they end with an MSN and grant you a BSN along the way.
How Long Is an RN to MSN Program?
---
RN to MSN programs are usually designed to last about three years for students with a full-time course load. Many schools offer part-time options because RN to MSN tracks are usually full of working nurses with families and other responsibilities. Part-time programs may take a year or two longer to complete.
How Can You Go From RN to MSN Without BSN?
---
RN to MSN program faculty make sure that students learn everything they would in both a BSN and MSN program. Just because the goal is an MSN doesn't mean that students skip learning bachelor's-level nursing skills and knowledge.
Can You Get a Master's in Nursing Online?
---
Colleges across the country offer online master's degrees in nursing. These include RN to MSN programs but also master's-entry options for candidates who already hold BSNs. You may find a degree program with fully online courses, but remember that you'll need to complete your practicum experience in person at a healthcare facility.
Bottom Line
RN to MSN programs offer an accelerated path to getting a nursing master's degree for those without a nursing bachelor's degree. Students learn advanced skills in patient assessment, public health, data-driven decision-making, and healthcare policy analysis. Most programs feature the chance to specialize in a particular area of nursing.
OnlineU provides a number of college planning resources to help you understand your online education options. Our Guide to Starting Your Online Education can then walk you through the application process once you're sure what and how you want to study.
Why Trust Us?
60,000 Degrees Researched Annually
20,000 Hours Spent on Research Annually
Launching Rankings Since 2009
Meet our team
Related Articles
2023 Best Online Nursing Degrees
Browse our 2023 list of the best online BSN degrees based on alumni salary data. Find the best online nursing degree program for you from our list of accredited online schools.