2023 Best Online RN to BSN Programs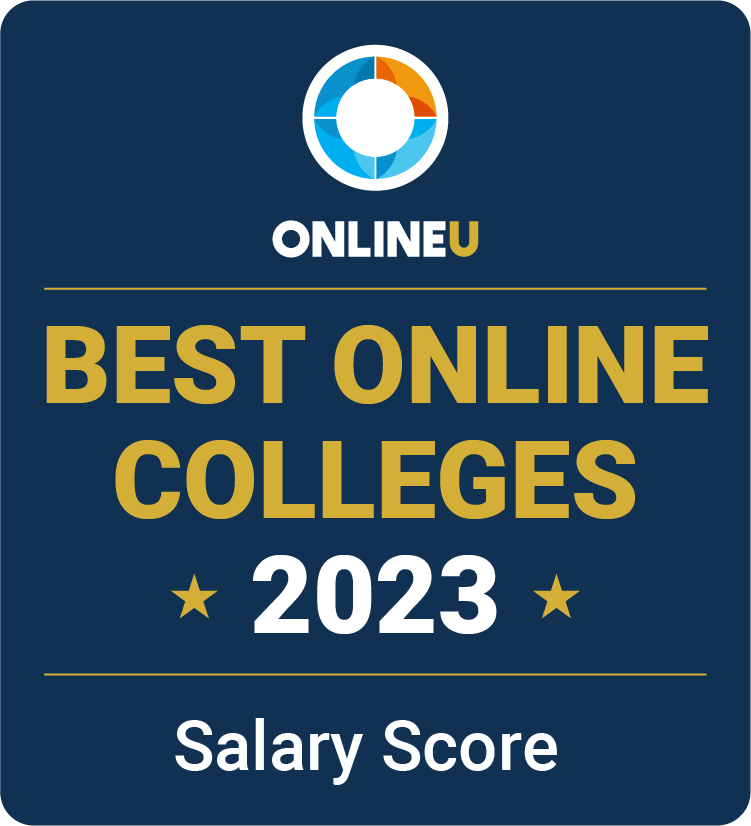 The pursuit of a more advanced degree in nursing has become increasingly essential for registered nurses (RNs) seeking to expand their professional horizons. For RNs possessing an Associate Degree in Nursing (ADN), an accelerated pathway to achieving a Bachelor of Science in Nursing (BSN) is through online RN to BSN degree programs. Designed to cater to the unique needs of experienced RNs, these programs offer a streamlined and efficient route towards academic and career advancement. The Online RN to BSN degree program presents an attractive option for ADN-holding RNs looking to enhance their knowledge, skills, and credentials in the nursing field. As seasoned practitioners, RN to BSN students are often exempt from enrolling in basic nursing skills classes, enabling them to embark directly on more specialized and technical coursework.
This page serves as a resource for individuals seeking the best online RN to BSN programs available. One of the prime benefits of the online format is its flexibility, allowing working RNs to balance their professional responsibilities with their academic pursuits. You can also explore our list of the most affordable online nursing degrees. View our methodology for more details about rankings or learn more about OnlineU.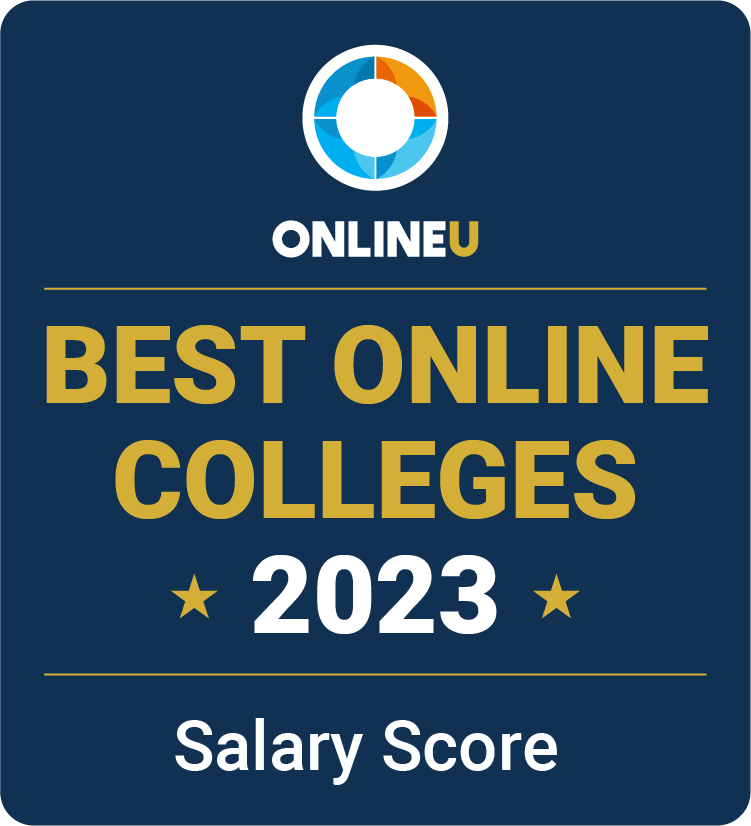 ADVERTISEMENT
Online RN to BSN Bachelor's Degrees You May Be Interested In

Annual Tuition: $17,800
1 Programs (view all)

Western Governors University
---
2023 Best Online RN to BSN Programs
| Rank | School | Salary Score | Median Starting Salary |
| --- | --- | --- | --- |
| # 1 | Mercy University | | $115,215 |
| # 2 | California State University - Dominguez Hills | 95 | $102,298 |
| # 3 | University of Providence | 93 | $99,225 |
| # 4 | Bushnell University | 90 | $93,757 |
| # 5 | Farmingdale State College | 90 | $93,684 |
| # 6 | California State University - San Marcos | 88 | $90,827 |
| # 7 | University of Phoenix | 85 | $86,805 |
| # 8 | National University | 84 | $85,563 |
| # 9 | Kean University | 82 | $83,745 |
| # 10 | Linfield University - Online and Continuing Education | 81 | $83,056 |
#1
Mercy University
Salary Score:
Median Starting Salary:
Locations:
Accreditation:
Mercy College offers an online RN-BSN degree completion program designed for working RNs with an associate degree or diploma in nursing to finish the last two years of a bachelor's degree. Full-time students can finish their BSN in one to two years, whereas part-time students typically finish in two to three years, depending on how many credits they transfer in and how many classes they take per semester. Students also need to complete 135 hours of clinical work in community healthcare, which can often be done at a local facility. The program offers reduced tuition for students who enroll fully online, as well as scholarships and other financial aid opportunities.
Mercy College is a Hispanic-Serving Institution based in New York, with campuses in Manhattan, Bronx, and Dobbs Ferry. The private school serves more than 8,000 students each year, with 16% of undergraduate students enrolled online. Mercy College has an 86% acceptance rate.
#2
California State University - Dominguez Hills
Salary Score:
Median Starting Salary:
Locations:
Accreditation:
The RN-BSN program at California State University - Dominguez Hills (CSUDH) is available for current RNs or those close to finishing an ADN program. Current nurses who have a bachelor's in a different field can also use the RN-to-BSN program to prepare for a master's degree. The online RN-BSN curriculum includes 23 credits in areas such as pathophysiology, cultural diversity in healthcare, and nursing research. The program requires students transfer in at least 60 credits and be close to finishing their ADN program to enroll. Unlike other nursing programs, CSUDH does not move students through in cohorts, making it easier for nurses to enroll when it's convenient for them.
CSUDH is a public university in California that serves a diverse student body of more than 16,000 students. The university has an 89% acceptance rate.
#3
University of Providence
Salary Score:
Median Starting Salary:
Locations:
Accreditation:
Practicing RNs can earn their BSN degree in one year while getting a Catholic education at the University of Providence. Located in Great Falls, Montana, the university serves a small student body of 955 students, with more than a third of undergraduates enrolled online. The university's RN-BSN program is accredited by the Commission on Collegiate Nursing Education (CCNE) and is designed to help current licensed nurses earn their BSN to take on leadership roles, advance their careers, or prepare for a master's in nursing. Providence Health employees may also be eligible for a scholarship to help cover the cost of their degree. Students move through the program in cohorts, with new cohorts starting every January and August.
#4
Bushnell University
Salary Score:
Median Starting Salary:
Locations:
Accreditation:
Located in Eugene, Oregon, Bushnell University offers a Christian education for RNs looking to advance their career and earn their BSN online. Students take online classes in areas such as evidence-based practice and healthcare policy, leadership in nursing, ethics, research, and information management. Bushnell features eight-week courses and offers three start-dates per year in August, January, and May. Full-time students can finish the program in one year by taking two classes at a time. For part-time students taking one course every eight weeks, the program will take five semesters to finish.
The university offers free tutoring, career services, and other support for online students, and financial aid is available. Bushnell is a small private college serving around 700 students per year, with an acceptance rate of 67%.
#5
Farmingdale State College
Salary Score:
Median Starting Salary:
Locations:
Accreditation:
Farmingdale State College, located in Farmingdale, New York, is a public university serving just over 9,000 students per year. Farmingdale's online RN-BSN program is designed to prepare current RNs to work with diverse communities and patients impacted by a variety of social, economic, cultural, and political issues. The program includes 60 credits in areas such as patient education, medical microbiology, bioethics, and statistics. Students also need to complete a five-credit senior leadership practicum in order to graduate. Farmingdale is a member of the State University of New York (SUNY) system with an acceptance rate of 73%.
#6
California State University - San Marcos
Salary Score:
Median Starting Salary:
Locations:
Accreditation:
The online RN-BSN program at California State University - San Marcos (CSUSM) is an accelerated option for current nurses who want to earn their bachelor's degree in 14 months. Students take classes in areas such as role transitioning, bioethics, culture and medicine, nursing research, and cancer biology to help prepare them for advanced roles in nursing. The program offers four start dates in August, October, January, and March and cohorts are limited to 44 students to keep class sizes small. Students are not required to have their RN license to apply, but will need an active license to complete clinical hours for the program. Students can often complete leadership clinical hours where they work, but need to also complete community health clinical hours at a public health facility.
CSUSM is a public university in California serving more than 15,000 students each year. The university has a 95% acceptance rate.
#7
University of Phoenix
Salary Score:
Median Starting Salary:
Locations:
Accreditation:
The University of Phoenix is a large for-profit university serving nearly 88,000 students each year through its online programs. The university offers an online RN-BSN program accredited by CCNE that allows current RNs with an ADN to earn their BSN in 14 months. Current RNs who don't have an ADN can finish their degree in two and a half years. The university also offers a competency-based program, where students can move through classes at their own pace and test out of courses if they already know the material from work or previous education. Depending on their experience level and how quickly they move through the program, students can earn their BSN in as little as 12 months. There are scholarships available for students, and the university also offers a fixed tuition rate so students will know how much their degree will cost.
#8
National University
Salary Score:
Median Starting Salary:
Locations:
Accreditation:
Licensed RNs can earn their BSN in 11 months through National University's online RN-BSN program. National University offers four- and eight-week class options which allow students to focus on one subject at a time, with start dates every month. Students take classes in areas such as health informatics, biomedical statistics, leadership and management, and evidence-based practice as part of the core nursing curriculum. The university also offers electives in health education and promotion, legal and ethical issues in healthcare, Spanish for the workplace, healthy aging, and other areas of study. National University is a private school in San Diego with more than 18,500 students. More than half of students are enrolled online, and the university has an open admissions policy.
#9
Kean University
Salary Score:
Median Starting Salary:
Locations:
Accreditation:
Kean University offers an RN-BSN program for current RNs with fully online and hybrid options for students who want to attend part-time at the college's New Jersey campus. Kean is a public university based in Union, New Jersey serving more than 12,500 students each year through in-person and online programs. The online RN-BSN program is accredited by the Accreditation Commission for Education in Nursing (ACEN) and is available for transfer students to finish their BSN and advance their career in nursing. Students take courses in areas such as nursing leadership, research and evidence-based practice, microbiology, and holistic health. The program allows nursing students to fit classes in around a full-time job, and usually takes about four semesters to complete.
#10
Linfield University - Online and Continuing Education
Salary Score:
Median Starting Salary:
Locations:
Accreditation:
Linfield University's RN-BSN program is a part-time program that takes 12 months to complete. Students take 30 semester credits in 10 week terms in areas such as professional communication in healthcare, community care, and nursing leadership. The Linfield RN-BSN program is CCNE-accredited and requires students transfer at least 33 credits into the program. Students can also earn credits for prior learning experiences and for their RN license. The university also offers a scholarship for RN-BSN students.
Linfield is a private university in McMinnville, Oregon, with around 1,750 students enrolled. The university has an 89% acceptance rate.
What Is an RN to BSN Program?
An RN to BSN degree is a way for a registered nurse (RN) with an associate degree to earn their Bachelor of Science in Nursing (BSN) in less time than the traditional four years. The bachelor's curriculum consists of coursework in biology, chemistry, nursing informatics (data about patients), ethics, and practice methodologies. Some programs have optional concentrations allowing students to specialize in a particular area of nursing, such as family nursing, public and community health, or hospice care.
As with other online nursing programs, an online RN to BSN typically has asynchronous virtual courses but still requires in-person clinical experiences. These rotations take place under the supervision of experienced nurses at approved healthcare facilities in the student's community.
Degree Requirements
RN to BSN students typically need to complete about 60 credit hours of coursework. This is about half the credits needed for a traditional bachelor's degree because students transfer their completed credits from an Associate Degree in Nursing (ADN).
Nursing students also complete at least one practical experience that might be called a practicum or clinical rotation. Each state's licensing board has a different number of required work hours for these field placements.
Online learners might need to complete laboratory work at home with special kits that their college mails to them. They may also need to purchase some items, arrange to visit an academic science lab in their community, or possibly travel to campus for an intensive session once or twice a year.
Nursing Courses
RN to BSN curricula may vary slightly between schools, but they tend to share many classes in common. You're likely to take the courses below, with small differences in titles, in any nursing bachelor's program you attend:
Evidence-Based Nursing Practice
Evidence-based practice has become a cornerstone of the nursing profession, given the amount of patient data that can be collected and analyzed. Students learn how to form testable questions, assess their validity, and adjust their care based on the results.
This course may help prepare bachelor's-level nurses for management positions. Faculty usually discuss decision-making, quality metrics, patient outcomes data, and safety regulations alongside communication and interpersonal skills.
Professors in this class discuss methods to help figure out the root causes of patients' problems. They may lecture on holistic assessment, normal and abnormal readings for different patient groups, and proper documentation. As assignments, students typically assess fictional patients or actors.
Nurses benefit from understanding the common health problems in their communities, so this course covers assessing and researching population health.
Admissions
Most online nursing degree programs start during the autumn term, but college application timelines typically begin several months before. To start in the fall, you'll probably apply to college sometime between November and February.
RN to BSN administrators generally require candidates to complete an online application and submit the following items:
Official high school or GED transcripts
Official college transcripts for your ADN, usually showing a minimum GPA of 2.5-3.0 for all science and nursing courses
Two letters of recommendation from professors
A personal statement on education and career goals
Each college application might cost $30-90 in nonrefundable application fees.
Similar Pathways
An RN to BSN program isn't your only option if you don't have a bachelor's degree but want to become or stay a nurse. Check out the pathways below to see if one of them aligns more closely with your experience and goals.
Like the RN to BSN pathway, RN to MSN programs also require applicants to hold an ADN and an RN designation. But they don't stop with granting a BSN; instead, students continue on to a Master of Science in Nursing (MSN) after earning a BSN. This takes more commitment but can save the time and stress of applying to multiple programs in the future if you know you eventually want an MSN.
Bachelor of Science in Nursing
Traditional bachelor's in nursing programs are intended for students without any nursing background or education. They start from scratch with introductory courses, just as ADN programs do.
What Can You Do With an RN to BSN Degree?
The simple answer is that you can continue to be a nurse. But of course, it's more complicated than that. You'll qualify for a wider range of nursing positions with a BSN, you'll have the opportunity to specialize, and you might also choose to pursue a higher degree after your bachelor's.
Nursing Specializations
There's more room for specialization in a 120-credit bachelor's degree than there is in an ADN. Many bachelor's programs let you pursue a concentration that could help in interviews for specialized nursing roles.
We've listed a few popular nursing career specializations below:
Further Education
Nursing has grown more professionalized over the decades, meaning that a great number of jobs require advanced education — a phenomenon also known as "credential creep." Like it or not, an advanced degree is often needed at higher levels of nursing practice. You can review some post-bachelor's options below.
Nursing Careers
As an RN to BSN student, you will have already done the hard work of becoming a nurse. But there are many different types of nurses, and graduating from a bachelor's program might help broaden the scope of jobs that you're eligible for. Some possibilities include an ER nurse treating traumatic injuries, an oncology nurse caring for patients with cancer, or a travel nurse who fills employment gaps around the country.
It's possible that you're drawn to nursing but worried about the state of the industry after the stresses of COVID-19. The good news is that it's possible to make a successful career transition if you feel burnt out on nursing after a few years. During their degree programs and careers, nurses learn a variety of skills that translate well to other roles in and outside of healthcare.
Financing Your RN to BSN Program
College comes with considerable costs, which often leads to significant student loan debt. You might complete a bachelor's degree in as little as four years, but most students actually take longer to finish. Thankfully, you might qualify for financial aid to help reduce the total price tag and pay for what's left.
We detail college costs and review financial aid options in this section.
Costs
You need to pay your school's tuition and mandatory fees in order to attend. It's also necessary to buy supplies, such as software and books. Online students tend to pay less in fees than in-person learners, but this varies by college.
Below, we've listed the average tuition and fee costs for the 2020-2021 school year.
Public: $9,400 (for in-state students; some schools also charge online students the in-state rate no matter where they live)
Private nonprofit: $37,600
Private for-profit: $18,200
Financial Aid
The best types of financial aid are called "gift aid" because you don't need to repay them. Gift aid includes grants based on financial need, scholarships based on need or academic merit, and work-study programs based on need. Most students take out at least some loans, which they need to repay with interest.
You should try to get all available financial aid because you can't receive what you don't apply for. Completing a Free Application for Federal Student Aid (FAFSA) will determine your eligibility for different sources of funding, starting with federal aid. Some states offer similar forms to students with undocumented immigration status because they're not eligible for financial aid from the federal government.
Scholarships and grants might come from federal or state departments of education, colleges, individual donors, or foundations. One notable opportunity is the Nurse Corps Scholarship Program, which pays all tuition and fees for nursing students who agree to work in underserved areas of the country for 2-4 years.
What Else Should You Consider?
Cost is a major factor in your education decisions, but it's not the only one. You might also ask yourself the following questions about each college you're researching to see how well it meets your needs:
Is the School Institutionally Accredited?
Is This Degree Program Accredited?
Individual programs can also receive accreditation from specialty agencies in particular fields. The Accreditation Commission for Education in Nursing (ACEN) and the Commission on Collegiate Nursing Education (CCNE) both accredit bachelor's programs, though the CCNE is larger and more established.
Nursing accreditation can have a profound effect on your career because many states will only give licenses to candidates who graduated from accredited nursing programs. Therefore, it's important to understand a program's accreditation status before committing.
What's the College's Pass Rate for the NCLEX?
The National Council Licensure Examination (NCLEX) tests a nursing graduate's competency in delivering care to patients. Even if you've already passed the NCLEX to earn your RN, it's helpful to see how well a school prepares its students for this important step in their careers.
What Features Does My Dream College Have?
Make a list of your must-have and nice-to-have features and services, then compare them across colleges. These can be anything that matters to you, from disability and accessibility services for online students to a concentration that can help build the knowledge you need to earn a special nursing certification.
To learn about online nursing programs and requirements in other states, explore our list of accredited nursing degrees by state below:
Nursing Degrees by State
FAQs About RN to BSN Programs
What Does an RN to BSN Mean?
---
RN to BSN means "registered nurse to Bachelor of Science in Nursing." Applicants must already have an RN credential, and the goal is to earn a BSN.
Do You Have to be an RN Before Pursuing a BSN?
---
Yes, an RN is required for admission to an RN to BSN program. However, you can sign up for a traditional bachelor's in nursing program if you have no nursing education, nursing experience, or RN credential.
How Long Are RN to BSN Programs?
---
Faculty design these degrees to last 18-24 months for full-time students. Many programs provide part-time options for working nurses, who may be able to complete at least some of their clinical requirements at their place of employment. Part-time learners may take up to three years to finish the degree.
Is an RN to BSN Hard?
---
Most students find some aspect of their RN to BSN degree to be hard because nursing is a complex discipline. For example, a student might excel at science and statistics but struggle with bedside manner and accurately recording patient data.
Bottom Line
RN to BSN degrees let RNs build on their existing nursing education so they can earn a bachelor's degree in less time. Professors teach more advanced science, math, and nursing practice material than an ADN curriculum — sometimes including a specialization, such as pediatric nursing or public health. Each program requires students to complete clinical hours in order to gain professional experience in a live medical setting, even if their coursework is fully online.
Why Trust Us?
60,000 Degrees Researched Annually
20,000 Hours Spent on Research Annually
Launching Rankings Since 2009
Meet our team
Related Articles
2023 Best Online Nursing Degrees
Browse our 2023 list of the best online BSN degrees based on alumni salary data. Find the best online nursing degree program for you from our list of accredited online schools.
Online ADN Programs
Find popular online nursing associate degree programs at accredited schools across the country. Learn about ADN salaries, job outlook, and program curriculum.