2023 Best Online Religious Studies Degrees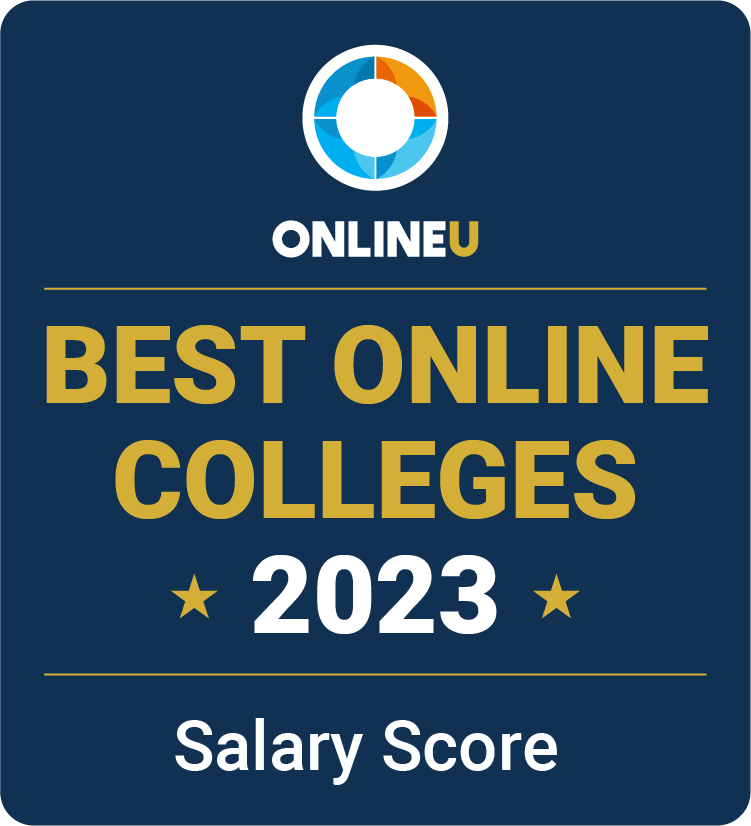 An online bachelor's in religious studies is designed for students interested in understanding biblical principles. This major explores topics such as the New and Old Testaments, theology, and gospels. Some potential courses students may come across within an online bachelor's in religious studies include Biblical Theology, Ecclesiology, and Religion and Globalization. Some universities require students to take an internship and complete a seminar. An online bachelor's in religious studies can provide students with the flexibility and affordability to complete their degrees. It's important to note that some schools may not be LGBT-friendly, which may be an issue for some students wanting to pursue this degree. This online degree is a great stepping stone towards a master's in religious studies or a master's in theology. Prospective careers for graduates of an online bachelor's in religious studies include religion professors, counselors, and historians.
View our methodology for more details about our list or learn more about OnlineU.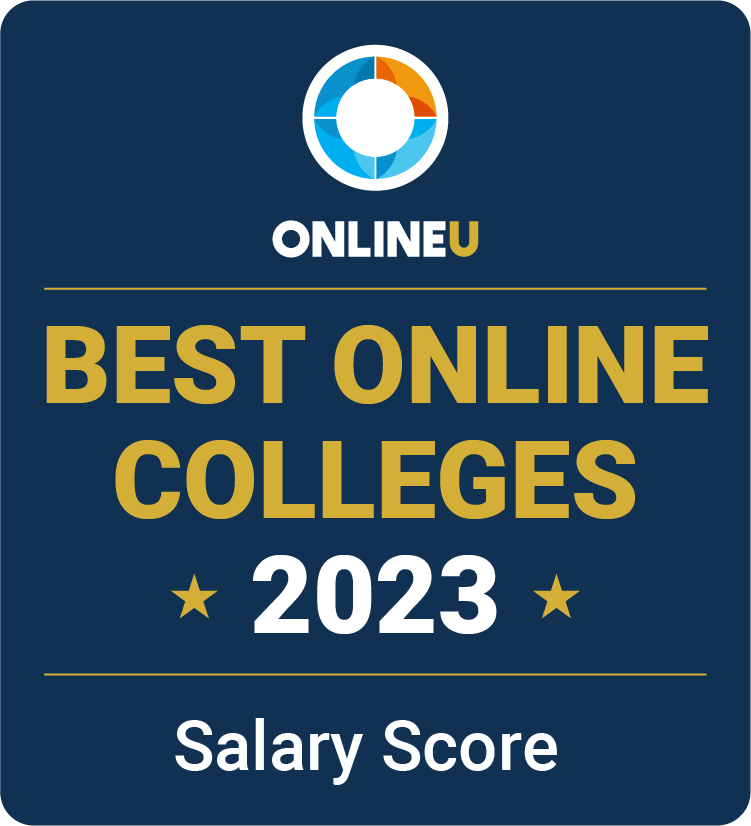 ADVERTISEMENT
Online Religious Studies Bachelor's Degrees You May Be Interested In

Annual Tuition: $11,700
25 Programs (view all)

Saint Leo University Online
Annual Tuition: $23,750
1 Programs (view all)
Colorado Christian University
Annual Tuition: $33,434
7 Programs (view all)
---
2023 Best Online Religious Studies Degrees
#1
Liberty University
Salary Score:
Median Starting Salary:
Locations:
Accreditation:
Liberty University (LU) is a private, nonprofit, Christian institution offering an online Bachelor of Science in Religion totaling 120 credit hours. It can take three and a half years to complete this program. LU's acceptance rate is 99%, with a graduation rate of 36%. According to LU's Student Honor Code, they are not an LGBT-friendly institution.
LU facilitates asynchronous and synchronous online learning on Canvas. The program gives students a solid foundation covering the Bible, Christianity, and theology. Sample courses include Biblical Theology, Methodical Study of Scripture, and Practical Teaching of Scripture. The program has 11 specializations, like Christian Counseling, NextGen, and Evangelism. Prospective careers for graduates include historians, researchers, and teachers.
#2
Ohio Christian University
Salary Score:
Median Starting Salary:
Locations:
Accreditation:
Ohio Christian University (OCU) is a private, nonprofit, and Christian university offering an online Bachelor of Arts in Biblical and Theological Studies requiring 120 credit hours. Full-time students can expect to spend at least four years finishing this program. The university accepts 100% of applicants, with 27% graduating. According to their Student Handbook, OCU is not an LGBT-friendly institution.
At OCU, online students complete courses delivered on Canvas. The program helps students develop the skills to understand and interpret the Bible. Example courses include New Testament Literature, Old Testament Literature, and Systematic Theology. Students may be required to complete a Christian Service seminar and spiritual formation. Career options are charity officers, missionaries, and chaplains.
#3
Saint Leo University Online
Salary Score:
Median Starting Salary:
Locations:
Accreditation:
Saint Leo University Online is a private, nonprofit, Roman Catholic institution offering an online Bachelor of Arts in Religion totaling 120 credit hours. It can take four years to complete this program online. Saint Leo's acceptance rate is 71%, with a 42% graduation rate. Even though it is a faith-based institution, Saint Leo offers safe spaces for LGBT youth, like the Prism of Saint Leo.
Saint Leo facilitates asynchronous and synchronous online learning on D2L Brightspace. A bachelor's in religion online at Saint Leo helps students develop a solid understanding of the Bible. Some of the program's courses include Christian Spiritual Vision, Ecclesiology, and Christology. Students are required to complete an internship and a seminar. Graduates may pursue careers like religion professors, religious education directors, and news reporters.
#4
Arizona State University
Salary Score:
Median Starting Salary:
Locations:
Accreditation:
At Arizona State University (ASU), a public university, prospective students can pursue two online bachelor's in religious studies: (1) Religion, Culture and Public Life and (2) Religion, Politics, and Global Affairs. Each of these online degrees requires 120 credit hours. Full-time students can spend four years finishing each program. ASU accepts 70% of applicants, with a graduation rate of 47%.
ASU's online students complete courses asynchronously and synchronously on Canvas. Both programs help students develop a range of skills, like counseling, reasoning, and socialization. Sample courses include Religion in America, Modern Buddhism, and Religion and Globalization. A capstone course is required to graduate with either of these degrees. Prospective careers include advocates, politicians, and counselors.
#5
Carolina University
Salary Score:
Median Starting Salary:
Locations:
Accreditation:
Carolina University (CU) is a private, nonprofit, Christian university that offers an online Bachelor of Arts in Biblical Studies equaling 120 credit hours. Completing this program with a full class schedule can take four years. The university accepts 46% of applicants, with a graduation rate of 43%.
At CU, online students complete courses on a learning management system. This online program in biblical studies gives students a foundation to prepare them for ministry or graduate study. The program's courses include Pentateuch, Gospels, and New Testament Survey. Potential careers for graduates include youth directors, lawyers, and religion professors.
Frequently Asked Questions About Religious Studies Degrees
What Is the Field of Religious Studies?
This major examines the history and variety of religious traditions worldwide. Some bachelor's degrees focus on a particular religion — usually Christianity — and where it fits within a wider context.
How Long Does It Take To Get a Bachelor's in Religious Studies Degree?
What Job Can You Get With a Religious Studies Degree?
Alumni can work in church or non-profit administration, diplomacy, education, or museum curation. They may also be able to find jobs in business or government that call for bachelor's degrees without specifying a major. Christian students can pursue careers in the clergy, but this typically requires a Master of Divinity or doctoral degree in Christian theology.
Overview of Online Bachelor's Degrees in Religious Studies
Religious studies is a broad field examining major world religions, although many degrees in the U.S. focus on the Christian faith. Undergraduates in this discipline develop and practice skills in textual analysis, critical thinking, cultural empathy, and persuasive writing through general education and core coursework. Most programs end in a capstone course where students tie together everything they've learned. In true liberal arts fashion, religious studies faculty seek to mold students into inquisitive graduates who can articulate the traditions and importance of many religious beliefs. This focus is broader than a bachelor's in theology program, which seeks to create experts in Christian biblical interpretation.
Religious studies is a broad field examining major world religions, although many degrees in the U.S. focus on the Christian faith
Most online degree programs deliver courses asynchronously, meaning that enrollees sign in to a learning management system to complete work and view lectures on their own time. Many programs have synchronous elements, such as regular live video conferences that allow students to ask professors questions and interact with classmates. Some colleges provide part-time enrollment options that allow students to work at a slower pace.
Admission requirements differ by college, but most require high school or GED transcripts showing a minimum 2.5 GPA, letters of recommendation, and a personal essay on a designated topic. Applicants may need to take the ACT or SAT tests. Most online religious studies bachelor's degrees feature 120 credit hours of coursework that takes four years of full-time study to finish.
Common Courses in a Religious Studies Program
Religious studies programs can vary widely in scope, but many have courses in common. Programs with a focus on comparative religion, for example, usually offer surveys of major belief systems. At the same time, Christian-focused degrees generally highlight classes that situate Christianity within broader world religious history. Many programs also require foreign language credits to encourage students to delve into primary sources.
The courses below feature in many religious studies bachelor's degree curricula.
This course surveys the initial events that formed Christianity. Students learn the varieties of Jewish and Roman beliefs in the Middle East during that time and how they shaped the accounts of the New Testament's authors. Faculty also discuss how Christian thought and identity diverged from Judaism as Christianity spread over time.
Judaism, Christianity, and Islam
Students examine the common themes and historical threads tying these three religions together. Topics include the origins of each faith, their tensions with one another, and their social and political influence in today's world. In addition, students read translated excerpts from each religion's key texts to understand how each approaches the same moral and epistemological questions.
This class provides a broad view of U.S. religious history from its inception. Professors usually discuss the beliefs of indigenous settlers, scrutinize the Puritan Christianity of the first European arrivals, and examine contemporary religious pluralism. Topics include religion's influence on American politics, tolerance and intolerance through the centuries, and demographic trends.
All major religions wrestle with violence and its justifications, which this class covers in depth. Enrollees study sacred texts in Hinduism, Buddhism, Judaism, Christianity, and Islam to investigate various perspectives on war, peace, and coercive conversion. They also hear lectures on religion-based wars throughout history and read contemporary scholars on the subject.
Students probe the changing relationship between faith and worldly inquiry. Topics include religious authorities' endorsement or rejection of various scientific conclusions, famous scientists' spiritual beliefs throughout history, and contemporary conflicts between science and religion.
Religious Studies Program Concentrations
Some colleges allow students to tailor their religious studies undergraduate degrees with a concentration. Enrollees take a common core of classes for the major and gear their electives toward their chosen focus area. A concentration can help students specialize in an area of interest they might want to work in, such as church administration or public policy. See below for a few examples of concentrations available at some schools.
Biblical Languages: Christian colleges usually offer this specialty. Students learn ancient Hebrew, ancient Greek, or Aramaic so they can read the New or Old Testaments in their original language in order to apply their own interpretations.
Christian Ministry: Students may choose this path if they're interested in church outreach. They take courses in evangelism, administration, group psychology, and Christian ethics from the perspective of their chosen denomination.
Leadership: Similar to the Christian Ministry concentration above, this specialization is for students who want to work in administration or outreach. However, it's not limited to Christian students and parochial organizations. Leadership students learn motivational psychology and management skills, which are helpful when leading teams in non-profits, businesses, schools, and church organizations.
Philosophy: This concentration examines the interplay between spirituality and rational philosophy. Students read the works of philosophers from Hindu, Buddhist, Jewish, Christian, and Muslim backgrounds to learn how these authors reconciled religion with their philosophy. Philosophy students have ample opportunities to practice critical thinking skills that can serve them well in both religious and secular occupations.
Politics and Global Affairs: Students who pursue this concentration are typically interested in the intersection between religion and levers of power. Courses cover religion's relationship with war, social justice, nationalism, and the law in North America as well as the wider world.
How Much Does a Religious Studies Degree Cost?
The median annual tuition for all online bachelor's degrees on our site is $13,919, drawn from a sample of 846 schools. The list of popular schools for religious studies has a median annual tuition rate of $24,413. This is higher than the nationwide median because many of these colleges are private, which tend to cost more than public schools.
Online students often pay lower tuition rates than on-campus colleagues because schools can enroll more of them with minimal infrastructure upgrades. On top of tuition, both distance and traditional students pay fees that vary by institution. Additionally, all students must buy books and supplies, but online learners don't need to pay for room and board. Applicants should browse college websites and talk to admissions officers about ways to reduce costs, which can include academic credit for certain types of prior learning and life experiences. Some public schools also offer in-state tuition rates to students in neighboring states that have a reciprocity agreement.
Financial Aid for Online Students
In general, online students are eligible for the same financial aid opportunities as traditional students. The ideal financial aid options are scholarships, grants, and work-study programs, which lower a degree's total cost and don't require repayment. Most students take out loans to cover remaining expenses, but they must repay these loans with interest. Federal and state government loans offer better terms and lower interest rates than those from private lenders. In general, it's best to apply for as much gift aid as possible before resorting to loans.
In general, online students are eligible for the same financial aid opportunities as traditional students.
Most students start by entering personal financial information into the Free Application for Federal Student Aid (FAFSA), which the federal government requires. States, colleges, and private scholarship sources also use the FAFSA, though some states offer alternative forms for undocumented students. After determining their federal aid eligibility, students should research their state of residence and intended college for additional opportunities — the school's financial aid office can be a helpful resource. Many private donors also fund scholarships based on need, merit, religious denomination, ethnic and racial background, and other factors. In particular, religious students should check whether the central organization of their faith offers scholarships.
Are Religious Degrees Accredited?
Both colleges and individual bachelor's degree programs can receive accreditation. Schools can earn either national or regional accreditation by passing a quality review by an independent agency. Regional accreditation is preferable to national because regional accreditors hold schools to more rigorous academic standards. Students at regionally accredited institutions are generally able to transfer credits to other regionally accredited schools.
What Can You Do With a Bachelor's Degree in Religious Studies?
As with many humanities disciplines, a religious studies major aims to teach students an array of useful skills rather than train them for a specific career path. In addition, alumni may gain subject-matter knowledge that can potentially help them secure work for religious organizations, non-profits serving diverse cultures, or government agencies with overseas appointments.
Is an Online Bachelor's in Religious Studies Worth It?
Your financial, familial, and work circumstances should help you decide whether and how you want to pursue a religious studies degree. You may also use the pros and cons list below to help weigh the decision.
Potential Benefits
According to the Federal Reserve Bank of New York, religion majors have a very low unemployment rate. Only 1.5% of recent graduates were unable to find work in 2020.
Online education can provide a flexible means of earning a degree. By studying on their own schedule, students can typically balance responsibilities more easily than in a traditional program.
Potential Drawbacks
Online students may have a hard time networking. Most online degrees contain asynchronous courses without live interaction, which some students find isolating. Online learners can try to counteract this by scheduling regular video conferences with professors or classmates. Students can also develop professional relationships if their online program requires on-campus intensives or internships, but these are relatively uncommon in religious studies programs.
Why Trust Us?
60,000 Degrees Researched Annually
20,000 Hours Spent on Research Annually
Launching Rankings Since 2009
Meet our team
Related Articles
2023 Best Bachelor's Degrees in Theology Online
Discover the best online bachelor's in theology degrees in 2023, and learn about the program options in detail.
2023 Best Master's in Religious Studies Online
Master's in religious studies online degrees can be earned from these best schools for 2023, which are ranked according to their tuition rates and reported alumni salaries.