2023 Best Real Estate Degrees Online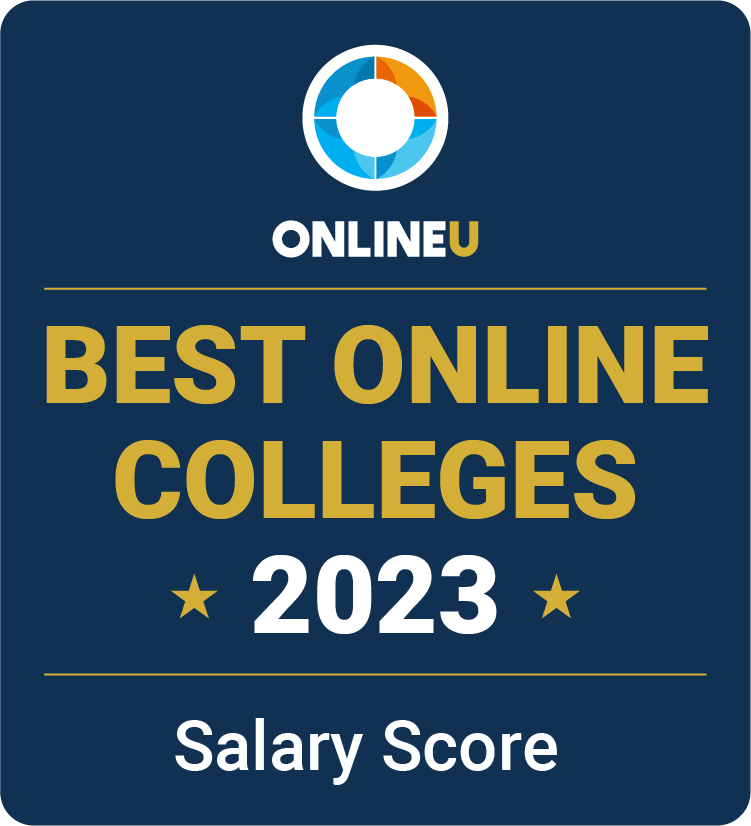 Realtors are essential when it comes to helping others achieve their goals, such as buying a starter home, leasing space for a new business venture, or identifying and buying an investment property. An online bachelor's degree in real estate can help equip individuals with the skills to work with finance, investments, and the public. Graduates of this degree may find careers as real estate agents and real estate brokers — both of which work directly with people to purchase and sell properties. However, a degree in real estate can also help to prepare alums for careers in real estate finance or development, among other opportunities.
We've ranked our list of programs by online enrollment to see which online real estate degree programs are popular with students who may share similar interests. View our methodology for more details about our list, or learn more about OnlineU. You can also investigate our list of the most affordable online bachelor's degrees if you're undecided about your career path and want to explore additional options.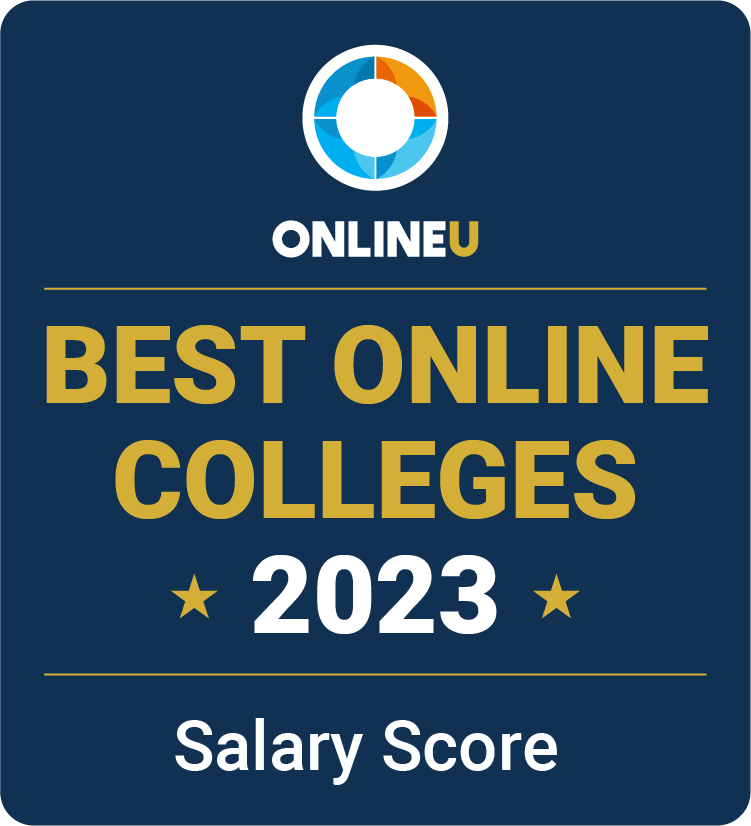 List Of Accredited Online Real Estate Schools
| School | Online Enrollment | Annual Tuition |
| --- | --- | --- |
| American Public University System | | |
| Liberty University | 34,799 | $11,700 |
| Purdue Global | 32,313 | $14,436 |
| Old Dominion University | 6,609 | $30,960 |
| University of Arizona | 5,539 | $11,800 |
| University of Memphis | 3,230 | $14,088 |
| University of Alabama at Birmingham | 2,609 | $20,400 |
| Louisiana State University - Shreveport | 732 | $20,481 |
Overview of a Real Estate Bachelor's Degree
Earning a real estate degree online prepares you to become a professional broker, agent, or assessor. In general, undergraduate degree programs can take up to four years to complete on a full-time schedule. You'll learn about the modern day housing market, including the real estate laws and financial theories that make up the industry. Other elements of study include methods for appraising, developing, and selling property, as well as the digital marketing tactics used once a home is on the market.
Colleges with real estate programs require prospective students to have a high school diploma or GED, along with a minimum GPA of 2.75 or 3.0. Once accepted, you'll take a variety of real estate courses and some may even require an in-person practicum in real estate marketing or related subjects. In addition to the real estate-specific areas of study, students may also be required to take business ethics and analytics courses.
Can You Get a Real Estate Degree Online?
Yes, earning an online real estate degree is possible through many colleges and universities around the country. Before you apply to school, it's important to consider their accreditation.
Accredited online schools are well-respected because they have been vetted by institutional accrediting organizations to ensure their offerings meet the federal standards for education.
The importance of accreditation is especially vital for aspiring real estate professionals because they must have a real estate license to operate in their state.
Core Courses for a Real Estate Major
Real estate programs contain courses that concern a variety of business, marketing, and housing subjects. At the end of your required coursework, some schools may require you to take an internship or participate in a capstone project, which may include in-person participation.For this reason, you should check each program's requirements, especially if you're attending from out of state. Real estate capstones often include simulated contract negotiations, legal research, and an oral presentation.
Check below for a list of common courses found in real estate degrees online:
In this course, you'll discover the methods and techniques for appraising the value of housing and property. This includes understanding the standards set forth by the Appraisal Foundation and their certification standards.
Real estate law looks at the finance and development side of the industry through a legal lens. This includes the legal issues related to ownership, zoning, eminent domain, foreclosures, and mortgages.
This course explores the economic and operational sides of the housing market, including supply and demand, price cycles, public policy, and the operations of homebuilders and landlords. It primarily focuses on the U.S. market while international markets serve as comparisons.
Conflict resolution is an important skill for real estate agents. This class focuses on resolving interpersonal and group conflicts by managing situations through negotiations.
This course is meant to follow the life cycle of real estate investments and management as an independent entrepreneur. You'll look at the processes for raising capital, handling negotiations, and modeling documentation techniques, and you'll also study how different economic environments may affect your success.
What Can I Do With a Bachelor's in Real Estate?
There are a handful of jobs available for graduates of real estate bachelor's degrees. These roles can involve all sides of a real estate transaction, from the buyer or the seller to mortgage companies or housing developers. Each aspect plays an integral role in the market by facilitating different parts of the home-buying process. Some salaries are dictated by the employer, while others are based on commission.
Keep in mind, no real estate job explicitly requires a college degree. However, these credentials provide you with the knowledge necessary to earn a license. Furthermore, some employers actually will require candidates to have a bachelor's degree in real estate.
Let's take a closer look at some possible career paths for graduates of an online real estate degree:
Real Estate Agent Licensure
Though there is not presently a specific accrediting agency for real estate programs, licensure requirements stipulate that the program an individual graduates from must be accredited. So, in order to apply for licensure, you'll need to have completed state-accredited prelicensing courses or college-level courses in real estate from an accredited institution. Either way, a degree can help you prepare and place you at the top of your competition.
In order to apply for licensure, you'll need to have completed state-accredited prelicensing courses or college-level courses in real estate from an accredited institution.
Additional licensure requirements include a minimum age of 18 years old, a background check, and successful completion of the license examination as set forth by the state. Additionally, a real estate professional must complete a minimum requirement of real estate courses and cumulative years of work experience, as determined by their state. Individuals interested in obtaining a real estate degree are encouraged to verify the licensure requirements in their state, as each state varies.
Is a Real Estate Degree Worth It?
Real estate degrees provide you with the necessary skills and knowledge to enter the housing industry as a broker or sales agent. Professionals in this field possess a deep understanding of the housing market that they use to facilitate the buying and selling of various forms of real estate. Many employers believe the best way to achieve these skills is to earn a degree.
So, let's take a look at the pros and cons of earning your real estate degree online:
Potential Benefits
Some real estate professions offer a lot of flexibility. Many sales agents work part-time or in a flexible capacity, allowing them to show homes and compile research in the evenings and on weekends.
There may be higher annual salaries in store for real estate professionals within industrial and commercial real estate. Data from the Bureau of Labor Statistics (BLS) shows that the oil, natural gas, and electric industries offer significantly higher wages for real estate agents when compared to residential sales.
Being equipped with the legal knowledge from a real estate degree can work in your favor when you're buying or selling your own home or other properties.
Potential Drawbacks
Real estate degrees aren't required in most cases. While states do require license applicants to possess a certain number of relevant coursework hours, these are often achieved through short certificate programs.
The job outlook for real estate agents is not as positive as other occupations. According to the BLS, this role is expected to see a modest 5% growth into 2031. This is exactly at the current average growth across all U.S. occupations. This means there isn't a high demand in the near future.
Commission rates are on the decline. Statista reports that commission rates for real estate agents have dropped from 6.04% in 1992 to 5.66% in 2020.
The real estate market can fluctuate drastically. The National Association of Realtors reports that June 2022 home sales fell by over 5% and declined in three out of the four major U.S. geographic regions.
If you're concerned about tuition costs, you can seek financial aid — including scholarships and student loans — to help pay for your real estate bachelor degree online.
FAQs About Real Estate Degrees
Related Articles
2023 Best Online Master's Degrees
A master's program can expand your employment options and earning power. Explore our list of the best online master's programs based on alumni salaries.
2023 Most Affordable Online Bachelor's Degrees
Find the most affordable online bachelor's degree programs in the country for 2023. We highlight cheap online colleges with high alumni salaries.