2023 Best Online Bachelor's Degrees in Public Health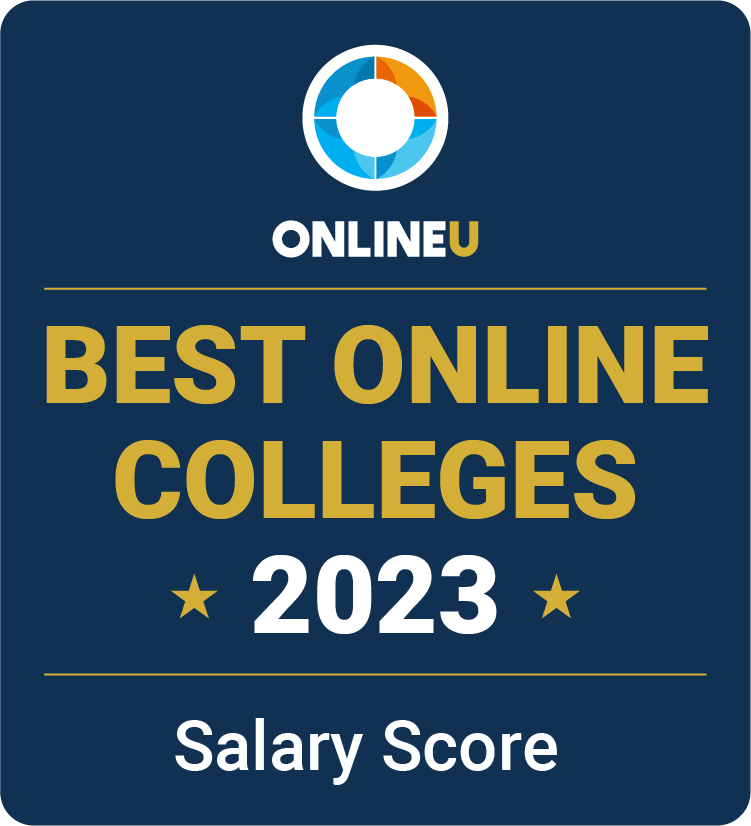 An online bachelor's in public health is a good fit for those interested in health promotion and disease prevention, as it can lead to careers as epidemiologists, health education specialists, and community health workers. Students pursuing public health degrees online cover a broad range of topics, including epidemiology, biostatistics, health and wellness, and emergency services.
Below we list the best online public health degrees in 2023 based on Salary Score. View our methodology for more details about our list, or learn about OnlineU. If you are most concerned about tuition costs, check out our list of the most affordable online public health degrees.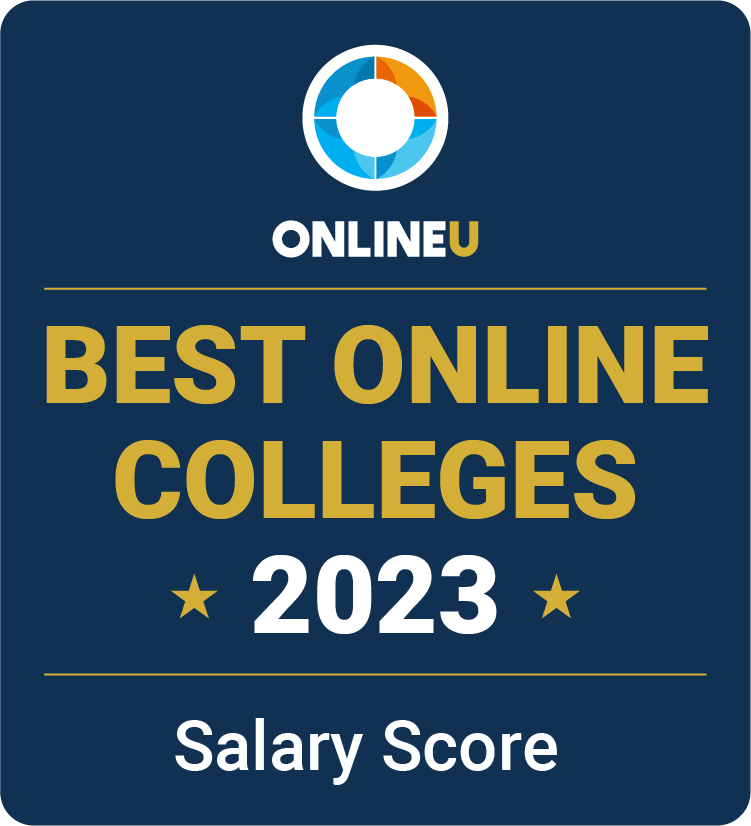 ADVERTISEMENT
Online Public Health Bachelor's Degrees You May Be Interested In


Annual Tuition: $17,800
1 Programs (view all)

Annual Tuition: Not Provided
2 Programs (view all)
---
2023 Best Online Bachelor's Degrees in Public Health
Overview of Online Public Health Degrees
Public health degrees train individuals to assess, improve, and monitor community well-being on a large scale. Students have the option to study an array of subjects, from nutrition, medicine, and disease to social policy, health services administration, and global pandemics. These degrees are offered at multiple levels, and graduates often go on to work for the private sector, nonprofits, and governmental organizations.
Learning outcomes will vary based on a student's choice of public health program, as well as the level at which they pursue their degree.
What Will I Learn in a Public Health Program?
Students enrolled in a public health program are exposed to a diverse education, taking courses in political science, sociology, ethics, and biology. Additionally, individuals typically graduate with skills in critical thinking, problem-solving, and collaboration. Learning outcomes will vary based on a student's choice of public health program, as well as the level at which they pursue their degree.
Online Programs
Many schools offer public health degrees that can be earned online. While some programs are completely remote, others mix distance learning with yearly campus visits. In these hybrid programs, students can meet faculty and peers and/or complete required labs. In general, online public health programs are ideal for nontraditional students that work full-time or have other responsibilities, as they allow them to complete coursework asynchronously. For instance, online learners typically have 24/7 access to lectures, assignments, and presentations, which they can view or complete at a pace that matches their schedule.
Admission Requirements
Applicants to an online bachelor's degree program in public health will need to have a high school diploma or GED. Many schools will require applicants to submit transcripts from high school and any transcripts from college courses that a student may have enrolled in. Additionally, some schools will require SAT, ACT, or other standardized test scores, a personal statement, and/or letters of recommendation for the application process. Most online bachelor's degree programs will take about four years to complete.
Curriculum
Online public health bachelor's programs are available as either a Bachelor of Art (BA) and a Bachelor of Science (BS).
The BA degree focuses more on public health's psychological and sociological aspects, such as environmental health and human behavior.
The BS program delves deeper into scientific issues, such as biology, chemistry, physics, biochemistry, and epidemiology.
Both programs draw from a variety of social and natural sciences disciplines. Many require an internship or fieldwork in a community health setting. Like most bachelor's degree programs, the public health curriculum also contains a broad-based set of general education classes in humanities, arts, and sciences. This major is a good choice for people who are planning to continue their studies at the graduate level or for students hoping to work in entry-level positions in the field of healthcare.
Here is an overview of some of the subjects your coursework in public health would likely cover:
Public health workers study the effects of certain factors on health on a large scale. An understanding of statistics is necessary to examine data and draw sound conclusions.
Environmental health looks at the ways in which the space we live impacts our health. Air quality, water quality, food availability, and the built environment are some of the topics often discussed.
Epidemiology looks at the spread of disease and the factors that can exacerbate or mitigate diseases in society.
Public health professionals often work in a supervisory capacity in settings such as think tanks, quality assurance, nongovernmental organizations, and pharmaceuticals. Management courses help students study ways of directing financial and human capital.
This course covers the ways in which public health can be supported and improved through changes in legislation. Students look at the ways that policy can solve public health problems.
To assess public health issues and threats, students learn the science of physiology and infectious diseases. Other public health courses may cover toxicology, waterborne diseases, stem cells, aging, vaccines, and HIV/AIDs.
Public health professionals work with people, not just diseases, and it is imperative that they understand the sociological and psychological aspects of health. Psychosocial factors influencing health, behavior change, and behavioral theory are discussed in these classes.
What Careers Can You Get With a Public Health Degree?
According to Burning Glass Technologies, public health graduates often find work in healthcare, public administration, education, and finance, with top employers including Anthem Blue Cross, Universal Health Services, and the U.S. government. Employment opportunities tend to vary based on an individual's level of education. In general, a master's in public health will likely result in a higher salary.
Below is a list of common career paths for public health graduates which require different levels of education, along with salary and job outlook data from the Bureau of Labor Statistics (BLS). All of these positions are over double the U.S. average in terms of job projection.
Health Education Specialists and Community Health Workers
Median Annual Salary:
$59,990
Required Education:
Bachelor's degree
Medical and Health Services Managers
Median Annual Salary:
$104,830
Required Education:
Bachelor's degree
Medical and health services managers run healthcare facilities, such as hospitals, nursing homes, or patient clinics. They oversee various administrative functions — such as budgeting or planning — and ensure operations stay within legal requirements and meet regulatory standards.
Mathematicians and Statisticians
Median Annual Salary:
$99,960
Required Education:
Master's degree
Mathematicians and statisticians with a background in public health typically work as biostatisticians. These professionals work in many different healthcare settings, where they conduct trials on new drugs, research the prevalence of illnesses, or construct models to predict the likelihood of future outbreaks.
Median Annual Salary:
$78,520
Required Education:
Master's or doctoral degree
Epidemiologists conduct research projects to determine the impact of disease on society. This can involve designing research grants, collecting data through interviews, surveys, or other methods, and communicating findings to governments and businesses. Some epidemiologists also teach at universities.
Getting Certified in Public Health
Individuals working in public health may choose to take the Certified in Public Health (CPH) exam administered by the National Board of Public Health Examiners. Becoming a CPH professional can serve to bolster one's employment prospects and is an indication that one has knowledge of the fundamental elements of public health. In addition, it shows that an individual has a commitment to public health and public health expertise. The test is administered two times each year. While employers may not specifically require this certification, many view certified job candidates favorably when deciding whom to hire.
Is Majoring in Public Health Worth It?
Career goals, financial circumstances, and other obligations are all important factors to consider when determining the value of a degree. While the worth of this credential will ultimately vary from person to person, prospective students may want to consider the following potential advantages and drawbacks of a public health education:
Potential Advantages
A public health degree can potentially lead to a high-paying job. For instance, higher education credentials in this field may qualify graduates to work as medical and health services managers, who earn a median annual salary of $104,830.

A degree in this discipline can prepare individuals to serve their communities. For instance, federal employees cite the chance to give back as a gratifying aspect of their jobs, and a public health degree can help graduates secure positions in government organizations. It can also help them find public service-focused roles with other employers that promote community health.

Pursuing higher education in public health can be a rewarding experience. Students typically find course materials to be both interesting and intellectually stimulating, and many report being satisfied overall with their degree choice.
Potential Disadvantages
Students may need a graduate degree for some public health positions. While a bachelor's may be enough for entry-level jobs, graduates who want to advance their career in the private sector or work for government organizations will likely need a post-baccalaureate qualification, like a master's degree in public health.

Public health departments across the country are facing funding cutbacks and restrictive legislation. Graduates may therefore face an uncertain job environment in the future.
Is a Public Health Degree a Good Fit For Me?
A public health degree may be a good fit for individuals who want to promote social justice and equality. Public health professionals work to improve the healthcare system, so this degree will likely suit students interested in working with a diverse group of professionals to solve complex, far-reaching problems in a critical social area.
According to Burning Glass Technologies, a data analytics firm, public health officials typically thrive in an environment where they can build strong relationships and exercise critical thinking skills to promote public safety. In short, a public health degree may be ideal for students who aspire to use education, research, and advocacy to help their societies and communities.
FAQs About Online Public Health Degrees
What Is a Public Health Degree?
---
A public health degree is a higher education credential that equips graduates with the skills and expertise to address communal health challenges. Unlike a medical degree, which focuses on teaching students how to treat patients, a public health degree trains individuals to solve widespread health problems — including vaccine hesitancy, obesity, or poor diet — through a mix of administrative, medicinal, and advocacy approaches.
What Courses Are in a Public Health Program?
---
Public health students may take courses in many disciplines, including management, biology, behavioral science, statistics, and sociology. Students also take either arts and humanities or STEM classes, depending on whether they decide to pursue a BA or BS. Those enrolled in a graduate program often complement advanced coursework with classes in research.
How Many Years Does It Take To Study Public Health?
---
Students can spend several years studying public health depending on how far they want to continue their education. Bachelor's programs are typically completed in four years of full-time study, while MPH and doctoral degrees take roughly three to five years. Part-time students often take longer to graduate, while those enrolled in accelerated programs may take less time than the average student.
Is Public Health a Good Career?
---
A public health career may be considered good for various reasons. For instance, not only does it train graduates to address the significant problem of disparities in healthcare access, it can also lead to employment in many different industries, locations, and policy areas — which may appeal to students who aspire to work in a fast-paced, dynamic environment.
What Else Should You Consider?
It's important to weigh several factors when deciding which public health degree to pursue. Due to the broad, interdisciplinary nature of the health field, online degree programs are available in multiple areas of study and often in different learning formats. Below are some factors students should consider when choosing their public health degree:
Accreditation - Regardless of their degree choice, public health students should ensure they enroll in a program accredited by the Council on Education for Public Health (CEPH). A CEPH-accredited degree has been judged to meet the standards for academic excellence in this discipline.
Cost - To pursue a public health degree that is affordable, students should consider applying for financial aid. They should also evaluate whether their degree offers a favorable return on investment by comparing the annual cost for a program with the potential mid-career salaries alumni earn.
Online or in-person - As online learning programs can be challenging to complete, prospective online students may also want to determine whether they will receive adequate support from faculty to earn their degrees. Learning on campus may be a better option for those who hope to collaborate in person with peers and faculty.
Specialization - Many public health degrees focus on a particular area, such as global health, infectious diseases, or behavioral science. These specialized degrees in public health are ideal for students who hope to pursue a career in one of these sub-fields. On the other hand, those who want to keep their career opportunities more open are better suited to a general public health degree.
Resources for Public Health Students
Below is a list of resources students can use to obtain for further information on public health careers, education, and research:
Why Trust Us?
60,000 Degrees Researched Annually
20,000 Hours Spent on Research Annually
Launching Rankings Since 2009
Meet our team