2023 Best Online Public Administration Degrees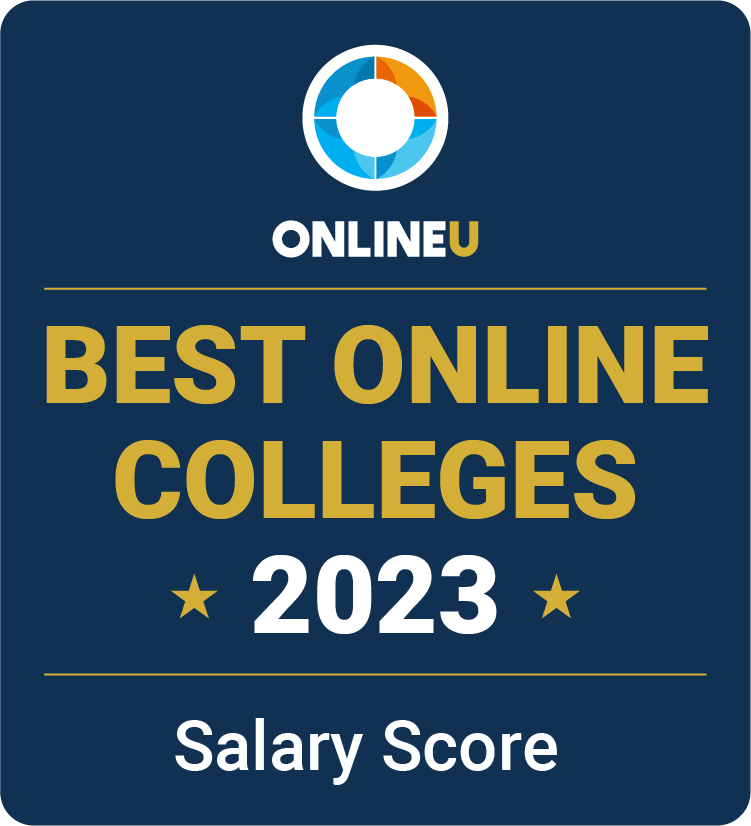 An online bachelor's degree in public administration focuses on the implementation of public policies and the management strategies of local, state, and federal government agencies. Students studying public administration take classes such as Principles of Microeconomics, Public Policy Development, and Nonprofit Management — all in pursuit of a career that positively impacts society.
Public administration professionals serve the public by regulating laws and overseeing the daily functions of public organizations. In most cases, a bachelor's degree is required for this type of work. However, some students may want to continue their education with a master's in public administration in order to pursue an upper-management role.
View our methodology for more details about our list or learn more about OnlineU.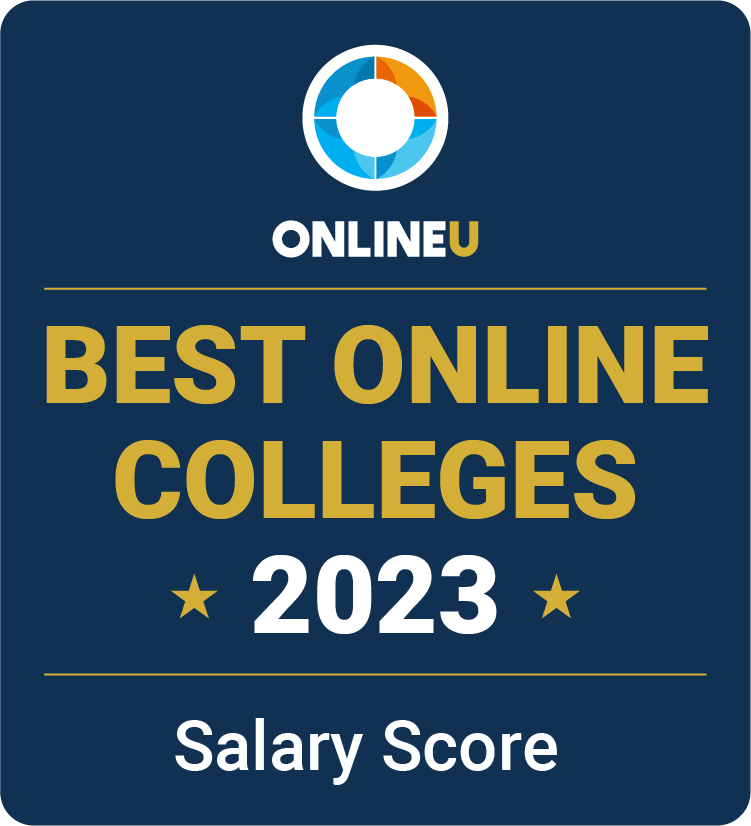 ADVERTISEMENT
Online Public Administration Bachelor's Degrees You May Be Interested In

Southern New Hampshire University Online

Annual Tuition: $11,700
7 Programs (view all)

Annual Tuition: $18,620
4 Programs (view all)
---
2023 Best Online Public Administration Degrees
#1
National University
Salary Score:
Median Starting Salary:
Locations:
Accreditation:
National University (NU) is a private university offering an online Bachelor of Public Administration that requires 180 quarter units. In general, students can complete similar programs in four years while studying full time. NU accepts 89% of its applicants, with 34% of students earning degrees.
At NU, students use the Brightspace learning management system (LMS) to access their core courses. They can complete the entire degree online through a flexible schedule. The curriculum for NU's public administration program teaches students a variety of necessary skills concerning how to join the public sector, such as writing grant proposals, public speaking, policy development, and team leadership. Overall, 54 quarter units are devoted to major courses, which include Urban Environments, Government Relations, and Management Science. A Waterworks Management concentration is also available. Prior to graduating, students must complete a research project on a relevant topic of their choice. Graduates may earn career opportunities as county administrators, department heads, and grant administrators.
#2
University of Maryland Global Campus
Salary Score:
Median Starting Salary:
Locations:
Accreditation:
The University of Maryland Global Campus (UMGC) is a public university with an online Bachelor of Science in Public Safety Administration requiring the completion of 120 credit hours. In general, students graduate from this bachelor's program in four years while studying full time. UMGC accepts all applicants that apply, with 28% of students obtaining degrees.
All online courses at UMGC are delivered through the Canvas LMS. This allows students to study fully online, with optional hybrid courses, and at their own pace. This degree covers both the foundational and unique aspects of public administration work, including risk management, ethical decision-making, and leadership skills. Among the major requirements are Contemporary Public Safety Practices, Finance for the Nonfinancial Manager, and Public Safety Leadership. Graduates are often prepared to join law enforcement agencies, security companies, and emergency management organizations.
#3
Upper Iowa University
Salary Score:
Median Starting Salary:
Locations:
Accreditation:
Upper Iowa University (UIU) is a private university with an online Bachelor of Science in Public Administration requiring the completion of 120 credit hours. Typically, students graduate in four years while studying full time. UIU accepts 65% of applicants — with half of all students reaching graduation.
All online courses at UIU are delivered through the Brightspace LMS. This degree focuses on the social and political functions of public administration, with available concentrations in Emergency Management, Fire Science, Law Enforcement, and Policy and Politics. Among the core requirements are courses in Grant Writing, State and Local Government, and Public Budgeting. Additionally, students must complete a three-credit senior project. Alumni are often prepared to join fields such as program analysis, public utilities, and public relations.
#4
University of Phoenix
Salary Score:
Median Starting Salary:
Locations:
Accreditation:
The University of Phoenix (UOPX) is a private university with a Bachelor of Science in Public Administration requiring 120 credit hours. Full-time students are likely to complete this online degree in four years if they maintain that pace. Each course lasts five weeks, and only one may be taken at a time. UOPX accepts all of its applicants, while 27% of students graduate.
UPOX uses Blackboard to deliver online coursework. This LMS software allows students to finish their degrees completely online. During the core curriculum of this public administration program, students learn new skills in budgeting, management, problem-solving, and how to use data in order to drive their decision-making. Required classes include Public Sector Communications, The Public Policy Environment, and Program Implementation And Evaluation. Career options may include nonprofit managers, community outreach coordinators, and program managers.
#5
Indian River State College
Salary Score:
Median Starting Salary:
Locations:
Accreditation:
Indian River State College (IRSC) is a public university that offers a Bachelor of Science in Public Administration. This online degree requires 120 credit hours, which students can finish in four years while studying full time. IRSC accepts 100% of its applicants, while 39% of undergraduates earn their degrees.
Blackboard is the main LMS used by IRSC students, which allows them to complete coursework entirely online. The core of this program looks at the computer applications used in public service organizations, the principles of economics, and the functions of the government as a whole. The majority of required credits are devoted to the two available concentrations: (1) Emergency Planning and Management or (2) Public Policy and Leadership. Both concentrations include classes such as Intro to Public Administration; Public Budgeting and Finance; and Values, Ethics, and Conflict Resolution. Students must complete at least one proctored exam for each online course. Additional credits are required for the capstone project. Jobs for graduates may include operations managers, transportation directors, and regulatory affairs managers.
What Is Public Administration and Policy?
Earning a bachelor's degree in public administration and policy is a smart choice for those who want to serve the public by driving positive change. Students who graduate with this degree can move directly into the workforce, seeking public administration jobs in government agencies and nonprofit organizations, or they can prepare for higher-level administrative positions by earning an advanced degree, such as a master's degree in public administration.
Bachelor's of public administration degree programs explore the inner workings of governmental and nongovernmental organizations devoted to serving the public. Students discover why these organizations exist, how they serve specific demographic groups, and how public policies are established and implemented. They also study the economic, social, and legal factors that influence public service organizations and policies.
In addition to covering concepts and theories, public administration degree programs focus on practical administrative skills. Students learn how to conduct research, measure productivity, and manage budgets. They also start developing their abilities to manage others, identify public needs, develop solutions, and become agents of change. With this knowledge, graduates are equipped to help individuals, communities, and society at large through service.
Online Bachelor's in Public Administration and Policy Degrees
Online bachelor's in public administration and policy degree programs typically lead to a Bachelor of Science (BS) or Bachelor of Public Administration (BPA) degree. Once enrolled, students typically need to earn 120-126 total credit hours to graduate. Full-time students usually complete a program in four to five years, while part-time students may need longer to finish all of the degree requirements.
A few online public administration programs are degree completion programs, requiring students to earn a minimum number of undergraduate credits — usually 60 but not more than 90 — or an associate degree at the same school or a similarly accredited institution before enrolling in the online program.
Admission requirements for these programs may include two or more years of professional work experience, a GPA of 2.8 or higher on all previous college coursework, strong recommendations, and a persuasive personal essay.
Courses in an Online Bachelor's Degree in Public Administration and Policy
Bachelor's degree programs in public administration are interdisciplinary, meaning they combine courses from political science, business, economics, and finance. Many programs offer concentrations and add-on certificates, so students may also take courses in criminal justice, environmental studies, or health care administration. A few programs have a foreign language requirement.
Public administration students can also choose from a wide range of electives. Some of the more common elective courses include federal and local government, ethics, organizational behavior, and business communications. Most programs require at least one internship, and several end with some type of capstone project or research seminar.
The following are three of the core courses commonly found in most public administration and policy programs:
Public Administration and Policy Specializations & Concentrations
Many schools offer areas of emphasis or concentrations within their public administration programs. Options include public policy and politics, law enforcement, emergency management, health care, and international relations. To fulfill the requirements for a concentration, students typically take three or four elective courses on that topic.
Some schools also offer undergraduate certificates that can be earned simultaneously with a degree in public administration. Here again, students take electives to earn certificates. Among the more common certificate subjects are civic leadership, environmental studies, public safety, and homeland security.
How Much Does an Online Bachelor's in Public Administration and Policy Cost?
The total cost of earning an online bachelor's in public administration and policy degree varies widely. Typical annual tuition rates range from approximately $6,500 to $31,500. Although online students do not have to pay for room and board or for transportation to and from school, they will need to pay for books, supplies, and other fees, which the College Board estimates to be at least $1,240 per year.
Some students may be able to help fund their college education by obtaining financial aid from the federal or state government or from the schools they attend. Online learners can also apply for private scholarships.
What Can You Do With a Public Administration and Policy Bachelor's Degree?
Many people who've earned an undergraduate degree in public administration and policy assume administrative and managerial roles in local, state, or federal government. Others work in public service as employees of nonprofit organizations, educational and health care institutions, nongovernmental organizations, or foreign service.
A bachelor's in public policy degree can also be used as the foundation for more advanced degrees. Those who are interested in higher-level positions may want to consider earning a Master of Public Administration (MPA), an MBA in Public Administration, a Master of Public Health, or a Juris Doctor degree.
A few of the occupations open to public administration bachelor's degree holders include:
Social and Community Service Managers
Annual Median Salary:
$74,000
Social and community services managers coordinate the actions and programs of organizations that support the well-being of particular demographic groups, such as veterans, children, or people experiencing homelessness. The specific job responsibilities for these roles vary but may include managing employees or volunteers, gathering data on program participants, and budgeting for the program's expenses.
Public Relations and Fundraising Managers
Annual Median Salary:
$119,860
Public relations and fundraising managers with a background in public policy often work for nonprofit organizations. A public relations manager creates content that builds awareness for the organization and helps communicate its message. A fundraising manager designs and implements strategies for raising money for the organization, such as planning fundraising campaigns and events and applying for grants.
Administrative Services and Facilities Managers
Annual Median Salary:
$99,290
Administrative services and facilities managers help organizations run efficiently and maintain safe, secure facilities. According to the Bureau of Labor Statistics, their duties vary depending on the size and type of the organization but may include managing staff, monitoring budgets, and ensuring compliance with regulations.
What to Look for in a Public Administration and Policy Program
When you're trying to decide which program is the best online bachelor's degree in public policy for your needs and goals, there are many factors to review. Besides cost, some other important considerations regarding an online degree include:
Is the school accredited by an approved institutional accreditation agency? Enrollment in an accredited school is required for you to be eligible for federal financial aid, and it may be required to transfer credits to another school or for acceptance into graduate school. Some public administration programs are also accredited by the Network of Schools of Public Affairs and Administration (NASPAA), which ensures the program is founded on accepted public service values. To check for institutional and programmatic accreditation, use the databases provided by the U.S. Department of Education or the Council for Higher Education.
Are some of the program's faculty members experienced public administrators? Studying with a combination of academics and practicing professionals may give you both the historical foundation and current, practical knowledge you want. These instructors and other staff members could become members of your professional network and may be willing to mentor you.
Is the college or university's location important to you? A few online public administration programs are hybrid, meaning that you may need to attend some on-campus classes or other learning activities, which could add travel expenses to the cost of your degree. Additionally, you may want to consider the school's location as it relates to resident and nonresident tuition fees.
Does the school provide counselors who can help you prepare for your career or address potential mental health issues? Also, keep in mind that many online public administration programs require internships, which you may need to coordinate on your own if you're an online student. You may want to confirm that resources are available to online students before enrolling in an online program.
Does the program's online format work for you? Some online programs feature asynchronous courses that allow you to complete assignments on your own time as long as you meet the deadlines. However, other programs feature synchronous courses, which require you to join in virtual class meetings at designated times. Be sure you choose a format that fits your schedule, personal preferences, and available resources.
Questions About Online Bachelor's Degrees in Public Administration and Policy
Is Public Administration a Good Major?
---
Yes, public administration is a good major. Because it is an interdisciplinary major, you'll acquire knowledge and skills in a range of subjects, including public service, business management, and finance. This degree provides a firm foundation for several possible career paths in public service, business, and entrepreneurship.
What Can I Do After a BS in Public Administration?
---
Graduates who've earned a BS in public administration have several career options. You could find work with organizations that have a mission to serve the public through governance, health care, policing, emergency disaster management, agriculture, or other specialty areas. You could also pursue a career in business, or you could earn a graduate degree to prepare for higher-level jobs in research, academia, and public program development.
What Is the Difference Between Public Policy and Political Science?
---
Public policy is a branch of political science. Public administrators study public policy to understand how public institutions and organizations work and how they can be influenced to better serve people. Political scientists, however, look at much broader issues, including public policy but also governments, political processes and systems, and political behavior.
Where Can I Work With a Public Policy Degree?
---
Graduates with public policy degrees can work in many types of government agencies and nonprofit organizations. Some public policy jobs can be found in small organizations that provide services to a single community at the local level, while others may be found in large organizations that serve vast groups at the state or even national level. Public policy degree holders can also work in all types of business organizations.
Why Trust Us?
60,000 Degrees Researched Annually
20,000 Hours Spent on Research Annually
Launching Rankings Since 2009
Meet our team
Related Articles
2023 Best Online Master's Degrees
A master's program can expand your employment options and earning power. Explore our list of the best online master's programs based on alumni salaries.
2023 Best Master's in Organizational Leadership Online Programs
Discover the best online master's organizational leadership degrees for 2023, ranked based on tuition rates and alumni salaries.